Lincoln Financial's James Grady
IN THIS WEEK'S ISSUE: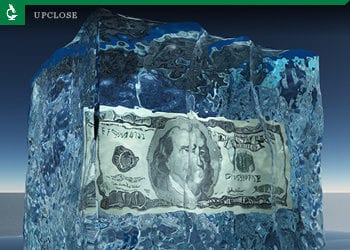 Why managed futures—an often misunderstood tactical tool—can play an important role in portfolio construction, either as a stand-alone strategy or as a key strategic element. During my three decades of experience in using managed futures in active strategies, I have...

The U.S stock market expressed its "approval" of the election results in no uncertain terms: the S&P 500 Index (SPX) rallied 3.5% in just over two weeks, and the Dow Jones (DJIA) did even better, gaining 4.5%. Many market commentators, including Larry Kudlow in...

I developed a seasonal model some time ago that I use sparingly in conjunction with a number of other macro indicators. However, there are some historical pockets of strength in different ETFs that cannot be ignored. The impact of long-term seasonal trends of these...

Divam Mehta • Glen Allen, VA Mehta Financial Group, LLC • INVEST Financial Corporation I was born in India and was 5 years old when our family arrived in the United States. My parents both worked very hard to help me pursue educational opportunities. Because of their...
---
---
SCROLL DOWN TO VIEW MORE ARTICLES ON ACTIVE MANAGEMENT OR SEARCH BY CATEGORY, TOPIC, OR DATE
<!– end frontp –> <!– Javascript begins here –> <!– End Javascript –> <!– end ctct-embed-signup –>