Cambridge Investment Research's Paul Humphrey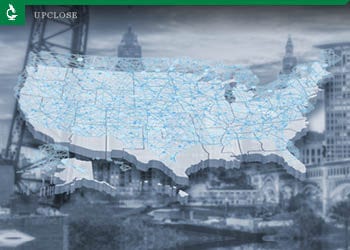 Business cycles—and investment assets—will invariably revert to the mean given a long enough period of time. Though behaviorally difficult at times for clients, advisors need to advocate sticking to a long-term game plan of dynamic, risk-managed portfolio...

he U.S. dollar hit a three-year low against major foreign currencies earlier this week, after putting in about a 10% decline in 2017. The Wall Street Journal recently wrote: "The dollar's January...

t appears for the third year in a row that Wall Street strategists' predictions for market gains for the coming year will be too low. Our 2018 outlook provides supporting rationale for this point...

Andrew Paladino, CPA, MSF • Timonium, MD Paladino Financial Group • USA Financial Securities Corp. have built my practice over the years through a combination of client and third-party...
SCROLL DOWN TO VIEW MORE ARTICLES ON ACTIVE MANAGEMENT OR SEARCH BY CATEGORY, TOPIC, OR DATE