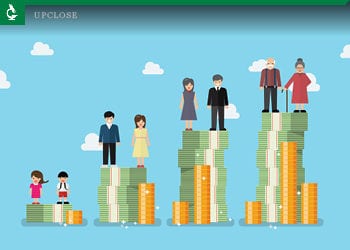 Getting to know the children of clients isn't just a way to promote goodwill for an advisory practice. Increasingly, it will have a major impact on asset retention as baby boomer parents transfer their wealth. [dropcap style="font-size: 60px; color:...

Charitable giving exceeded $400 billion in a single year for the first time in the United States in 2017 says Giving USA, increasing 5.2% over the revised total of $389.6 billion contributed in 2016: "'Americans' record-breaking charitable giving in 2017 demonstrates...

ince mid-January of this year, the indexes and most of their components have been in a sideways technical formation called a "trading range." A trading-range market condition is simply a wide sideways price...

Daniel Ruben, M.D., MPH, MBA • Westlake Village, CA Life Strategies Advisors, Inc. • Independent Financial Group LLC (IFG) was a practicing physician for many years and ran a successful multi-specialty...
SCROLL DOWN TO VIEW MORE ARTICLES ON ACTIVE MANAGEMENT OR SEARCH BY CATEGORY, TOPIC, OR DATE