Questar Asset Management's Mark Zawasky
IN THIS WEEK'S ISSUE: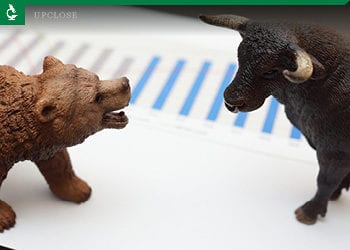 Understanding the important differences between absolute return, total return, and relative return. The financial media has spent quite a bit of time during the current bull market reporting on the "underperformance" of actively managed funds. While the attitude of...

Editor's note: With all of the uncertainty and unprecedented nature of this year's election season, are there certain long-term historical trends related to political outcomes that investors should consider? This week's "Topping the Charts" features information...

Editor's note: Tony Dwyer, U.S. portfolio strategist for Canaccord Genuity, and his colleagues author a widely respected monthly overview of market conditions, technical factors, and future outlook called the "Strategy Picture Book." The following provides a...

Jerry Sullivan • Vacaville, CA Solano Strategic Financial Advisors • Securities America Inc. I work with clients of all ages and from all walks of life, with different income and asset levels, but there are really two sweet spots for our practice. The first is...
---
---
SCROLL DOWN TO VIEW MORE ARTICLES ON ACTIVE MANAGEMENT OR SEARCH BY CATEGORY, TOPIC, OR DATE
<!– end frontp –> <!– Javascript begins here –> <!– End Javascript –> <!– end ctct-embed-signup –>