Transamerica's Mark Thompson
IN THIS WEEK'S ISSUE: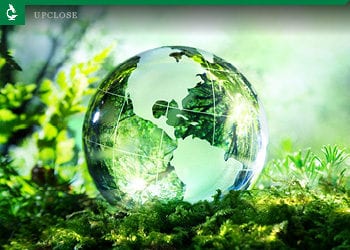 Is it possible to "do good" and "do well" with a socially responsible investing (SRI) strategy? Empirical evidence suggests that funds using quantitative analysis of environmental, social, and governance (ESG) factors can produce very competitive investment...

The month of August was an extraordinarily quiet one, at least with regard to U.S. equity market volatility. In fact, market volatility hit levels of passivity not seen for over 40 years. This was somewhat out of character, as August is historically the third most...

Over the last seven years, the market has had a steady diet of ultra-low interest rates and, while the general expectation is that the Fed will raise rates in the coming months, the size and spacing of such increases are the subject of much speculation. This period of...

Rey Descalso • Maitland, FL Privada Wealth Management • J.W. Cole Advisors, Inc. I have been in the financial-services industry for over 11 years and started my own firm in 2010. It is clear to me that maintaining a referral network is a very important tool for...
---
---
SCROLL DOWN TO VIEW MORE ARTICLES ON ACTIVE MANAGEMENT OR SEARCH BY CATEGORY, TOPIC, OR DATE
<!– end frontp –> <!– Javascript begins here –> <!– End Javascript –> <!– end ctct-embed-signup –>