Proactive Advisor Spotlight:
A proactive approach to retirement planning
10 best/worst market days: Does it matter?
Assets without fundamental value: How prepared are advisors?
The ascendancy of active risk management?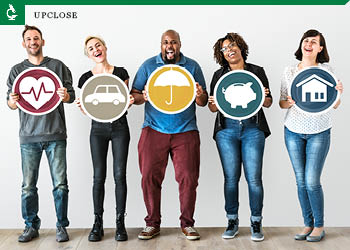 Happiness is achieved through making progress toward a manageable goal. For investors, this means setting attainable and personalized goals consistent with their well-defined risk tolerance and risk capacity.[dropcap style="font-size: 60px; color:...

hile October has been known for its volatility and severe market sell-offs over the years (and, ironically, for seeing the start of new bull markets), September has rightfully earned a reputation as the...

Q4 is historically strong, typically the best quarter of the year. On average, Q4's performance for the S&P 500 and the Dow Industrials is at least twice that of any other quarter. The NASDAQ Composite appears to march to a different drummer. Q4 is strong but not...

Emrich M. Stellar Jr., ChFC, CLU, CBEC • Bethlehem, PAStellar Advisor • Lincoln Financial Advisors think the famous quote often attributed to Peter Drucker, "Culture eats strategy for breakfast," is very...