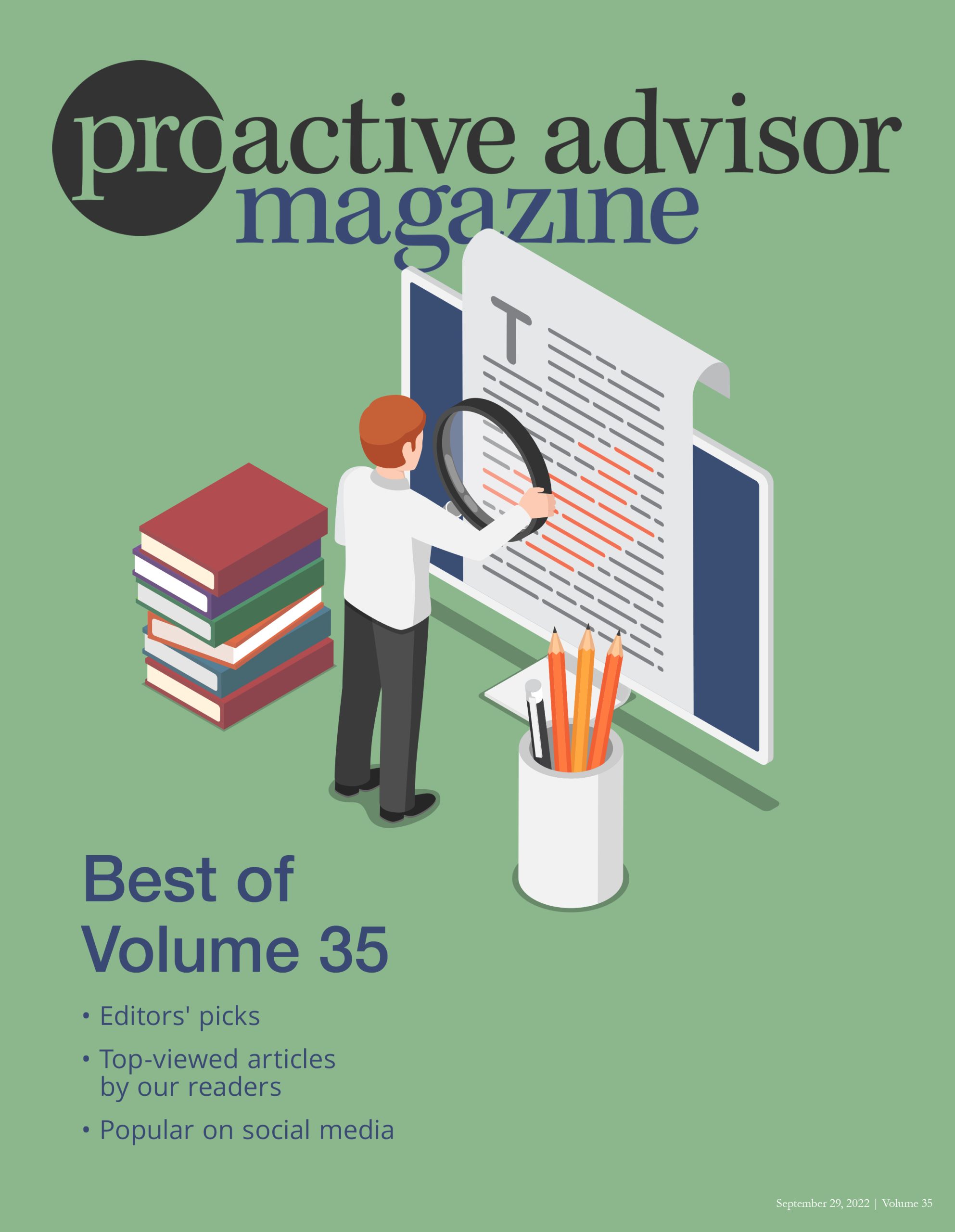 The Best of
Proactive Advisor Magazine:
Volume 35
Have you missed any of our recent top articles? Here's your chance to catch up with Proactive Advisor Magazine's "Best of Volume 35."
Please scroll down to view our editors' picks, our top-viewed articles, and what's popular on social media.
Advisor Tara Nolan shares the philosophy behind her best-selling book, "Money Moves: Change Where Your Money Lives, Change How Your Financial World Grows."
Brad Creger says his firm acts as both a "financial architect and general contractor" in the designing and implementation of clients' financial plans.
Advisor Ryan Barber says his experience as a SmartVestor Pro has helped him convert inquiries from prospects into deeper financial-planning relationships.
Financial advisors continue to turn to risk-managed strategies that seek less-volatile growth through full market cycles.
Advisor Ivan Illan's broad experience, coursework, and research have helped him acquire the intellectual capital, knowledge, and skills to serve clients well.
The wealth-management industry will change in the next 10 years due to evolving customer segments, technological advances, and shifting competitive dynamics.
Technical analyst Larry McMillan discusses the trend reversals of the 1973-1974 bear market, noting the similarities to the volatile market seen in 2022.
Investors should make a plan with their financial advisors that addresses market pullbacks and is informed by historical perspective, not emotion.
Many investment "truths" are clearly myths. Advisors and their clients should not accept information seen as common knowledge if it is not accurate.
Finding prospective clients is a common challenge for today's advisor. Is your referral strategy as effective as it can be?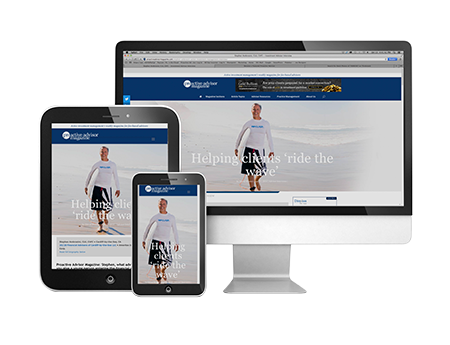 Subscribe to Proactive Advisor Magazine
Get the latest best practices in active money management from experienced advisors and industry experts in your inbox every week. Subscribe at no cost today to get access to thought-provoking articles on topics such as portfolio risk mitigation, dynamic asset-allocation strategies, managing client expectations, and initiatives for business growth.
Building a new financial advisory practice can be daunting. Experienced advisors share lessons they have learned on the path to long-term success.
Advisor Daniel J. Friedman says his firm defines "true success" for a client as having a great lifestyle plus money multiplied by the time to enjoy it.
Tom McClellan notes that in 2022, the Volume RASI has fallen short of the +500 level, "telling us that the bears are in charge."
Behavioral investing analyzes the collective emotional mistakes made by market participants and then creates an investment approach that can yield strong performance.
Financial advisor Daniel J. Friedman says his firm's subscription model offers clients "one-stop" tax and financial management.
Social Media for Advisors
Become a featured proactive advisor