Lessons learned: Building a successful advisory practice
Lessons learned: Building a successful advisory practice


Building a new financial advisory practice can be daunting. Industry experts and experienced advisors share tips and lessons they learned on the path to long-term success.
Hanging out one's shingle can be at times exciting and at times challenging—and sometimes it can feel downright intimidating.
Most financial advisors starting their own firms experience a wide range of feelings as they learn in hindsight about what they should have done better—or done at all—to get their practices off the ground more smoothly.
In a recent post on Kitces.com, Jake Northrup, CFP, CFA, CSLP, and founder of Experience Your Wealth LLC in Bristol, Rhode Island, gives his take on lessons learned after building his firm from scratch:
"The first three years will likely be a struggle, but the reward waiting on the other side as your practice succeeds will be worth it," Northrup writes. "The ability to select your clients, control your time, conduct financial planning your way, and, most importantly, be yourself, will easily outweigh the difficulties you face early on."
Ivan Illan, founder and chief investment officer of Aligne Wealth Advisors Investment Management (AWAIM) left the institutional side of the financial industry in the early 2000s and has built AWAIM into an impressive advisory firm. Mr. Illan, a Forbes Council member and contributor, is a thought leader in the advisory space and author of the Amazon bestseller "Success as a Financial Advisor For Dummies."
The book is a comprehensive guide for new and experienced advisors alike. In the first chapter, Mr. Illan offers the following introductory observations for advisors new to the industry and lists several of the topics addressed in detail early in the book:
"Becoming a successful financial advisor is a process that involves deciding the kind of financial advisor you want to be, developing the personal and professional attributes that make you a natural for the job, obtaining the formal education and training required, gaining on-the-job experience, and then honing your skills as you build your practice. …"
"Wrap your brain around what's required to be a successful financial advisor."
"Figure out whether you have the right characteristics to be a financial advisor, such as problem-solving, intention, and service-oriented."
"Discover how to leverage your education, experience, and former career(s) to transition successfully into the role of financial advisor."
"Weigh the options and make the call of how to practice—working for an established firm or starting your own business."
"Get up to speed on the rules and regulations that govern financial advisors, so you can avoid doing anything that gets you into trouble and be positioned for where the regulatory and legislative trends are heading."
Cameo Roberson is the founder of Atlas Park Consulting, a practice management consultancy in San Francisco. In a 2021 article for U.S. News & World Report, she offered eight tips (with supporting discussion) "to help newly independent financial advisors find their footing."
8 TIPS FOR NEWLY INDEPENDENT FINANCIAL ADVISORS
Set concrete goals: Setting goals makes all other business planning easier.
Believe in yourself and your firm: Trust in your skills and the difference your business can make to clients.
Know who your target clients are: Evaluate how to make your marketing activities more targeted and impactful.
Be ready to market yourself: You are now part financial advisor, part salesperson, tasked with marketing your services.
Build a prospective client list beyond family and friends: Staying in business requires a steady inflow of new prospective clients.
Understand your clients' needs better than they do: Have a clear vision of how to customize your services for each client's specific needs.
Know the difference between working on your business and working in it: Managing daily client-focused activities is different from longer-term strategic planning and marketing.
Practice makes you experienced, not perfect: The most successful advisors know perfection doesn't exist and are not afraid to let experience be their guide.
Sources: Atlas Park Consulting, U.S. News & World Report.
For this issue, Proactive Advisor Magazine asked several successful financial advisors:
What lessons did you learn in building your own practice?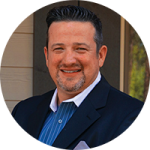 Timothy Lay, CFEI, AIF
Principal advisor at TPA Financial in Sisters, OR
"I have a hybrid firm. I'm affiliated with an interdependent broker-dealer and RIA but I run my business on my own. Before I ever got to the point of opening my own firm in 2015, I had a number of years of working in the industry and had built a good book of business. I left my prior firm because I did not consider myself well suited to an environment that was focused more on sales rather than a true client-focused retirement and financial planning practice.
"When transitioning to your own firm, making sure that you have everything streamlined is key to being successful. By being in the industry for almost 15 years, I had seen the good, bad, and ugly, including advisors going from one firm to another and just having a nightmare bringing clients along with them. To aid in this transition, I created a story around why I was opening TPA Financial, and why it would be in my clients' best interest, as well as the benefits to me.
"I set up a website and created LinkedIn and Facebook pages, but I learned that this alone doesn't do anything to bring clients to you. For the first five years, I maintained relationships with existing clients, but I was not building my business.
"In 2020, I started experiencing typical client turnover, and I wasn't bringing in enough to replace them. I knew that my nonexistent marketing methods were not the answer. I learned that I really needed to have better conversations with existing clients about referrals. Now I'm asking them if they know anyone that I could help—just like I've helped them—and I'm also getting more testimonials. I've also developed strategic relationships with centers of influence to increase my referrals.
"Another thing I learned was how to better manage my time. I schedule my days using a journaling process I learned from Brendon Burchard's 'High Performance Habits,' along with creating the 'Perfect Week,' taught by Michael Brooks in his Strategic Enterprise Program. Getting coaching, either through books or one-on-one, has been the best investment in my own business.
"We can easily get caught up in the weeds of being reactive to situations and clients. However, if you can manage your expectations and your time and productivity, your business can improve. This can also be solved by hiring people who specialize in marketing and setting appointments. When business comes in faster, I have access to administrative services to assist with filling out forms and helping with client communications. Working from home can be more challenging than working from an office, but the key to success is planning your day and managing your time so you can focus on revenue-producing activities."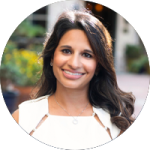 Anjali Jariwala, CFP, CPA
Principal of FIT Advisors, Redondo Beach, CA
"When I started my firm, I became pregnant soon after, so I wanted flexibility. Thus, I made sure to set up my firm to be completely virtual from the start when seeking out tools and technologies. Starting out virtual, it was very easy to set expectations with clients, but if I had been brick and mortar first, the transition to virtual would have been much harder.
"In hindsight, I wish I had done some things differently. When you first start, it's good to not only think about the firm you're creating at that time, but also what you want the firm to look like five or 10 years down the road. Things change and your priorities may shift.
"In the beginning, it was always a rush to try to get as many clients as possible, because I wanted revenue to come in. But looking back, I wish I had been more selective. I had a niche, working with physicians, but I also took clients outside the niche, and so it was hard to frame the conversation. They ended up not being a good fit over the long term, and it became a headache that I should have just avoided.
"I also learned a good lesson on how to best market to my niche. I first relied on blogs for online physician communities with a focus on their personal finances. Early on, I was actively advertising on those sites, but they became flooded with other financial advisors doing the same thing, so it was hard to differentiate myself.
"Then I decided to launch a podcast and create my own blog. You have to create your own marketing channels so people can get to know you on a more personal basis. I wish I had been more proactive in doing marketing in the first few years."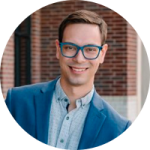 Trevor Cochrane, CRPC
Founder and principal financial advisor at Reverb Financial in Fort Worth, Texas
"The mental image that comes to mind when starting a business is that it's much like driving a car off the top of Mount Everest and hoping that you can turn the car into a plane before it crashes below. There are things I would have done differently, but I also value the experience. Sometimes you have to fail to learn how to succeed.
"One thing I learned that was extremely valuable was that it's not just about finding a mentor—it's about finding the right mentor. Someone who will help you on your journey to providing the best financial-planning experience for every client.
"I got tied up with one mentor, and at the time I didn't realize the vast difference between our philosophies toward financial planning, investment management, and services provided. I joined his broker-dealer group, and we ended up sharing a couple of clients. That was not what I wished I would have done in that first year. It made things a lot more complicated than they needed to be. I eventually switched broker-dealers to untangle the mess of shared clients and start fresh. It's important to really vet the people you work with, and I have since found a mentor that I really value and don't share business with.
"When thinking about that first year trying to survive, I did the classic thing everyone tells you to do: Write down a list of 100 people and call them. I got done with that within a week and a half and was able to get three or four clients out of 100. Then I thought, 'OK, what now?'
"Through trial and error, I developed a decent website and found ways to increase traffic to it and my social media pages through search engine optimization and Google Analytics. This has helped me acquire a number of clients."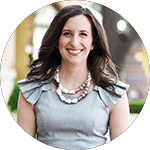 Mary Lyons
Founder of Wealth Woman Inc. and Benchmark Income Group in Dallas, Texas
"One of the biggest lessons I learned is that there is a huge difference between building a financial practice and building a business. I had been an advisor for over a decade and hit capacity really quickly. Then I continued to grow the business as if it was just a financial practice. But I realized that I couldn't take every client that came in the door. I had to delegate and have more of them work with one of our other advisors.
"We also onboard clients differently than how we had originally done it. Before, we had a two-month waiting list for new clients, but I restructured the business model so clients have more choices.
"They can either work directly with me and I charge a fee upfront, or, if they don't want to pay that fee but they still want some of my advice, I offer four group classes with other couples talking about how to be more deliberate about making choices, so they don't run out of money in retirement. I help them understand diversification in investments, insurance, and real estate, and then one of the other advisors in the firm will sit with each client and customize a plan for them. Clients can also choose to go through our online curriculum and then work with another advisor.
"Another tip for those opening their own firm: It's hard for other people in the firm to grow if you don't give them space to fail. If you walk in and save the day every single time, you never give people working with you a chance to use their own creativity to come up with a solution. Instead, when they come to me with a problem, I ask them, 'What do you think we should do, and what steps should we take?'"
Building a new financial advisory practice can be daunting and often comes with snafus. But if you're willing to learn from them and improve your operating and business-building strategies, the results can be years of profitable—and deeply satisfying—experiences.
The opinions expressed in this article are those of the author and do not necessarily represent the views of Proactive Advisor Magazine. These opinions are presented for educational purposes only.
Trevor Cochrane is the founder and principal financial advisor at Reverb Financial. Securities offered through Securities America Inc., member FINRA/SIPC. Advisory services offered through Securities America Advisors Inc. Reverb Financial and Securities America are separate entities.
Mary Lyons is a registered representative and investment advisor representative of and offers securities through OneAmerica Securities Inc., a registered investment advisor, member FINRA, SIPC. The Wealth Woman and Benchmark Income Group are not affiliates of OneAmerica Securities and are not broker-dealers or registered investment advisors. Provided content is for overview and informational purposes only and is not intended and should not be relied upon as individualized tax, legal, fiduciary, or investment advice.

Top-performing financial advisory teams know that success is an ongoing process. They seek out opportunities to learn and share with each other, implementing best practices and effective drivers of growth.[dropcap style="font-size: 60px; color:...

Katie Kuehner-Hebert is an award-winning journalist with more than three decades of experience writing about the financial-services industry. She has expertise in banking, insurance, financial planning, economic development, and employee benefits, and her work has appeared in many leading publications.

Top-performing financial advisory teams know that success is an ongoing process. They seek out opportunities to learn and share with each other, implementing best practices and effective drivers of growth.[dropcap style="font-size: 60px; color:...

​espite the threats emanating from the banking sector last week, equity markets handled the uncertainty with surprising weekly strength. Amid heightened volatility, the S&P 500 registered a weekly gain...

he calendar year 2022 was difficult to navigate for most asset classes. To put it in perspective, it was the first calendar year on record that saw the S&P 500 Index and U.S. 10-year Treasury bonds both...

Michael Kuczinski, CLU, ChFC, RICP, CFP • Millstone Township, NJ Total Wealth Enhancement Group LLC • Garden State Securities Inc.he majority of our clients are within 10 years of either side of retirement....