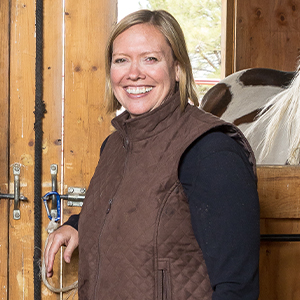 Our firm, Nolan Financial Partners, focuses on addressing clients' financial-planning needs from a holistic, 360-degree perspective. Two essential drivers of the firm's growth are (1) providing financial education and (2) communicating the firm's overall planning philosophy, as well as our culture of transparency and authenticity.
We communicate our messaging through several channels, including our website blog and videos, social media, and speaking engagements. We also host a local radio program, "Nolan Financial Radio," which airs on a local FM station in the Colorado Springs area and in podcast form. In addition, we present a livestreaming broadcast, "Wealth is a Team Sport," which is also a podcast.
Another piece of our communication effort has recently come to fruition. The book "Money Moves: Change Where Your Money Lives, Change How Your Financial World Grows" was published on March 29, 2022. I wrote the book with assistance from my husband and business partner, Kris McKinney, and our very talented editor.
"Money Moves" was written for pre-retirees and retirees who want to achieve and retain the lifestyle they aspire to but have difficulty navigating different financial priorities. Many times, they also just don't have the time or knowledge base to effectively build a financial plan for their future. No matter how much money they may have, changing where their money "lives" can change how their financial world grows.
An excerpt from the introduction to the book provides a good look at my perspective on how people can proactively change the way they approach their retirement planning:
"When you make educated choices, changing where your money lives can change how your financial world grows. This works because it takes advantage of existing laws and regulations governing how you pay taxes. Knowing how to leverage your money so that it earns interest while it is in savings, waiting to be used, helps when you are in the process of earning that money. The more money you have, the easier it is to separate your investments from what you need to live on.
"However, in the years when you are both earning money and trying to build assets, you must understand the best places to grow your money that will still allow you access to it if you need it. The good news is, it is possible to navigate today's system. You just have to understand that the strategies for building a secure retirement are different than those you may have learned growing up. The process begins with a reallocation of your resources, so your money can achieve a balance between protection and growth. …
"In this book, I bring strategic thinking from real estate investing, business concepts, and tax and financial advising together in a holistic approach. I have an ability to see how systems work together. This is a hard-earned mental muscle strengthened both by academics and my real-world experience learning to fly three different aircraft systems in the Air Force. I taught biology, and we covered the systems of the human body. I also wrote a book, 'Out of the Saddle: 9 Steps to Improve Your Horseback Riding,' that discusses how riding dressage is very much like learning to fly. In it, I distill how to approach riding if you are learning as an adult and do not have a natural instinct for it. I learned in pilot training and in my riding that the 'naturals' are not the best teachers. You want to learn from someone who has had to sweat and think and ponder because they can translate the complex into bite-size pieces of information. Because of my unique life experiences, I have the skill of making processes work well and sustainably for the people navigating them. …
"I want you to have the same positive shift in your financial destiny that my family and current clients have enjoyed. Life is hard enough. Building security and predictability for your family should not be a guessing game. You are not as 'behind' as you think you are, and I'm about to show you how to catch up."
Shortly after publication, "Money Moves" became Amazon's #1 new release in the Financial Services Industry category. As of late May 2022, it is still on Amazon's best-seller list in that category. We are proud to donate a portion of the proceeds from the book to Capital Sisters International. Its mission is to connect impoverished women in developing countries who need micro business loans with investors willing to provide them. Capital Sisters International works to advance the economic empowerment of women through entrepreneurship.
Disclosure: Insurance, consulting, and education services offered through Nolan Financial Partners Ltd. Investment advisory and financial-planning services offered through Tara Nolan Advisory Services Ltd., a registered investment advisor.
Photography by Paul Wedlake