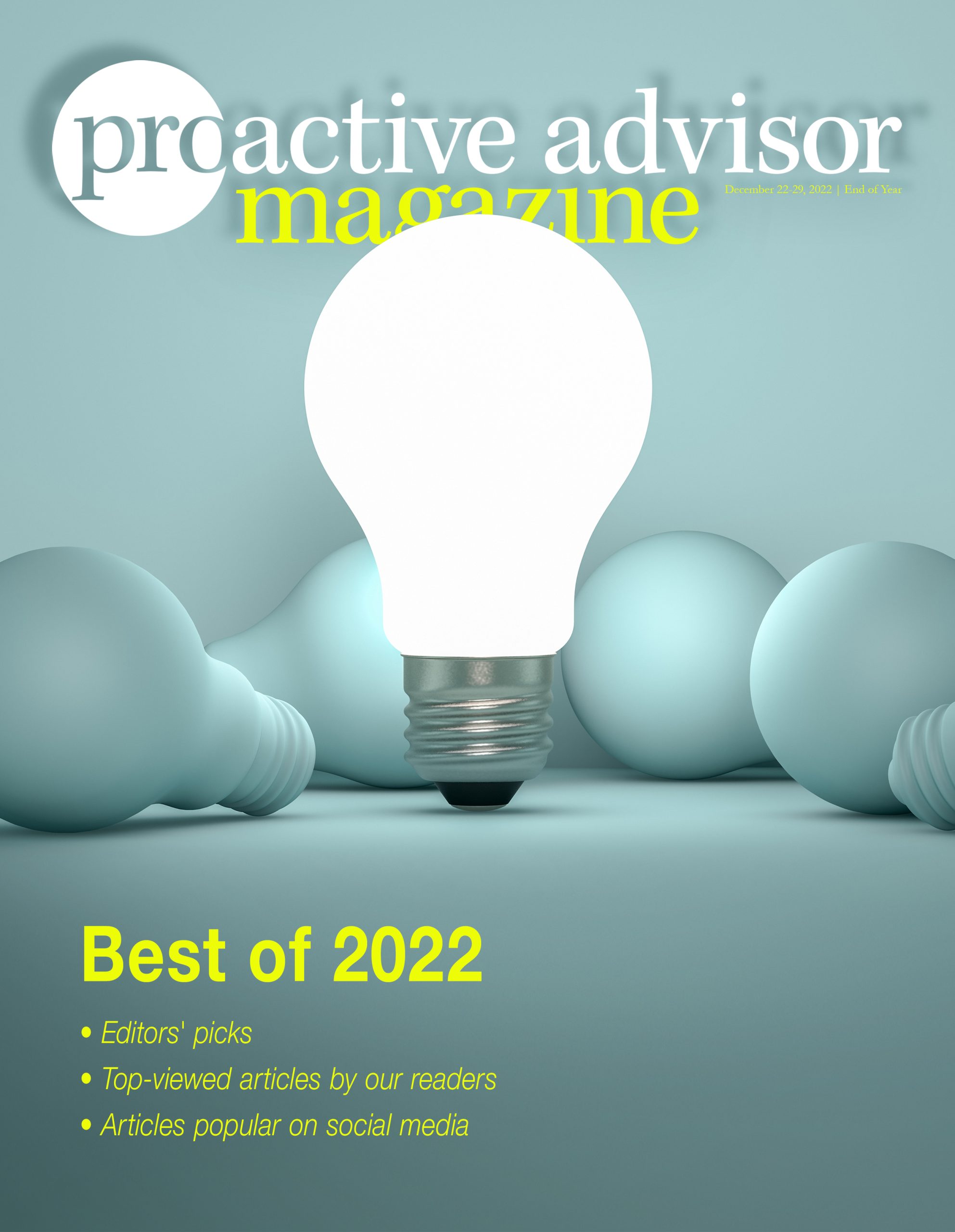 The Best of
Proactive Advisor Magazine: 2022
Here's your chance to catch up with our best articles of the year. Get insights from several of the successful advisors we interviewed in 2022, as well as this year's top editorial features on investment philosophy and strategy, risk management, market analysis, and practice management.
Please scroll down to view our Editors' Picks, our Top Viewed articles, and pieces Popular On Social Media.
On behalf of our editorial team, we wish you an enjoyable holiday season and a prosperous new year.
Editors' picks

Capital Group's 2022 study finds the highest-growth advisory practices focus on client acquisition, value-added services, and business-management best practices.
Investors concerned about capital preservation in times of risk—and optimized returns in favorable times—should consider gold as a portfolio element.
Advisor Trevor Cochrane says social media takes time and effort, but it can yield tangible client and revenue growth.
Today's investing environment makes achieving diversification across "risk" asset classes hard. Investors should consider tactical asset-allocation strategies.
Having an offensive strategy in place for the next bull market is just as important as having a risk-management strategy to help mitigate bear market losses.
Top viewed

The NASDAQ/SPX relative-strength indicator has been effective over a long period. The equity market has performed much better when the NASDAQ leads the SPX.
Technical analyst Larry McMillan discusses the trend reversals of the 1973-1974 bear market, noting the similarities to the volatile market seen in 2022.
Finding prospective clients is a common challenge for today's advisor. Is your referral strategy as effective as it can be?
Many investment "truths" are clearly myths. Advisors and their clients should not accept information seen as common knowledge if it is not entirely accurate.
First Trust says a recession may come but is probably two years away, corporate earnings could exceed expectations, and equities may rebound this year.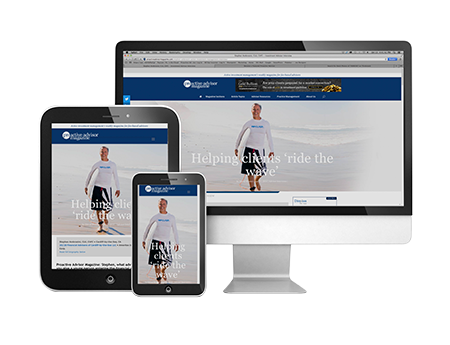 Subscribe to Proactive Advisor Magazine
Get the latest best practices in active money management from experienced advisors and industry experts in your inbox every week. Subscribe at no cost today to get access to thought-provoking articles on topics such as portfolio risk mitigation, dynamic asset-allocation strategies, managing client expectations, and initiatives for business growth.
Popular on social media

When adding advisors to his firm, Ivan Illan looks for an experiential and cultural fit and those who "wish to pursue excellence in guiding their clients."
Advisor Daniel J. Friedman says his firm defines "true success" for a client as having a great lifestyle plus money multiplied by the time to enjoy it.
Behavioral investing analyzes the collective emotional mistakes made by market participants and then creates an investment approach that can yield strong performance.
Outsourced investment management offers advisors access to innovative solutions and more time for client relationships and building their businesses.
Advisor Lanny Marks teaches clients that active portfolio management evaluates and adjusts investment allocations based on empirical information, not emotion.
Become a featured proactive advisor
Become a featured proactive advisor