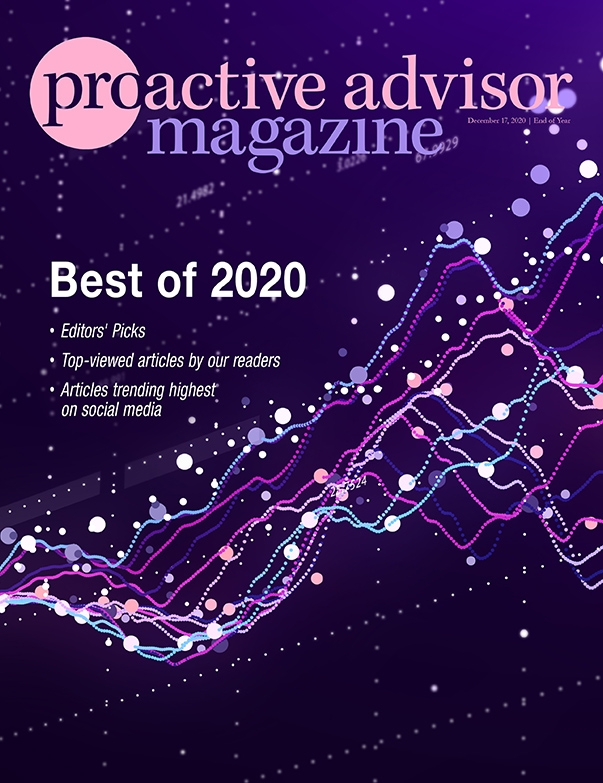 The Best of
Proactive Advisor Magazine: 2020
Here's your chance to catch up with our best articles of the year. Get insights from several of the successful advisors we interviewed in 2020, as well as this year's top editorial features on investment philosophy and strategy, risk management, market analysis, and practice management.
Please scroll down to view our Editors' Picks, our Top Viewed articles, and pieces Trending On Social Media.
On behalf of our editorial team, we wish you an enjoyable holiday season and a prosperous new year.
Investors can focus on the most powerful influence in the world going into 2021—a historically accommodative Fed and global central banks—that may help buffer bouts of market uncertainty.
Dynamic risk management is responsive, ever changing, and puts more defensive tools in a manager's toolbox to combat the black swans lurking on the financial landscape.
Behavioral biases influence all investors, often at a significant cost. There are tools that advisors can use to identify and reduce the impact of biases—both for themselves and for their clients.
Though advisors Pamela Mayfield-Kizzee and Moses LaCour each have their own client base, they use a team approach that helps them offer stronger solutions and better serve client needs.
Analogies present memorable images that help clients visualize market situations. See how financial advisors use analogies in communicating the need for consistent portfolio risk management.
People can form first impressions quickly, and those impressions can last longer than one might expect. How can financial advisors tilt the odds in their favor?
Financial advisors can benefit from using behavioral finance when working with clients—specifically when educating about risk and the importance of sticking to a long-term financial plan.
Gold shows an uptrend ahead for interest rates, especially in 2021. Rising interest rates mean falling bond prices, so bond investors will want to pay attention to that message.
Market fundamentals during a pandemic year hardly tell the entire story. Behavioral insights can provide valuable context for making more rational decisions about risk and opportunity.
A report by Spectrem Group reveals a gap between the financial-planning services that clients think should be included and those delivered by many financial advisors.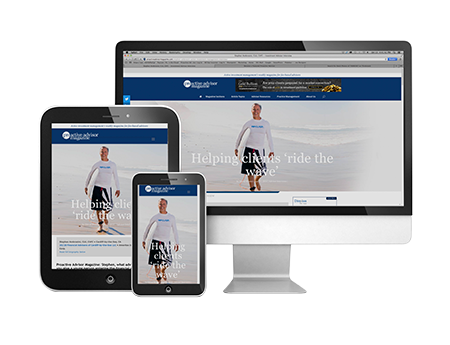 Subscribe to Proactive Advisor Magazine
Get the latest best practices in active money management from experienced advisors and industry experts in your inbox every week. Subscribe at no cost today to get access to thought-provoking articles on topics such as portfolio risk mitigation, dynamic asset-allocation strategies, managing client expectations, and initiatives for business growth.
Many view gold as an opportunistic "trade." Investors concerned about risk management, and optimized returns in favorable environments, should consider gold as a key portfolio element.
Among the most challenging tasks for investors is discerning an oversold market—that may fall further—from a market that presents a long-term buying opportunity.
Rob Santoriello maintains a program of growth for his firm that includes recruiting high-quality financial advisors—and placing the needs of clients at the forefront of his team's efforts.
Financial advisor Bill Raney shares his thoughts on the value of continuing education and training—and how that enhances his position as a trusted, knowledgeable resource for clients.
How much effect do market outliers have on long-term performance? Can investors prepare for anomalies, or are they truly "black swans" that cannot be managed?
Become a featured proactive advisor
Become a featured proactive advisor