How advisors use financial education to inform, attract, and retain clients
How advisors use financial education to inform, attract, and retain clients

Many successful financial advisors consider financial education to be one of their top priorities in working with clients. What are some of the ways they employ an educational focus in their practices?
Did you know that April is Financial Literacy Month?
And that April 10–17 is Money Smart Week?
Financial Literacy Month was designated officially by the United States Senate in 2004 via Resolution 316, during the administration of George W. Bush. (Interestingly, Barbara Bush was passionate about many literacy causes and started the Barbara Bush Foundation for Family Literacy in 1989.)
Money Smart Week is a national education campaign designed to help consumers and investors better manage their personal finances and develop a greater understanding of a variety of financial concepts. According to the coordinating organization's research, 63 million Americans struggle with managing their money, while countless millions more would benefit from increased financial education.
Started by the Federal Reserve Bank of Chicago in 2002, the program consists of public and private partner organizations offering thousands of free classes, seminars, online educational programs, and other activities. In recent years, over 1,000 libraries from 50 states have participated, along with many financial, government, and educational institutions.
Not surprisingly, for 2021, financial education events are almost exclusively virtual, and communities most affected by COVID-19 are receiving special attention.
In a past blog post, Cindy Ivanac of the Chicago Fed wrote, in part,
"… We all seem to love … the idea if people only knew more about their personal finances, they would avoid mistakes. It is true that there is a knowledge gap on a range of issues. However, it is also true that knowledge alone has not proven to change people's behaviors. Just think about the last time you counted calories. It wasn't a knowledge gap that you struggled with; it was likely a behavior gap. So, we are left with the messy world of a lot of financial education content and the associated difficulty of evaluating its effectiveness in changing people's behavior. Money Smart Week partners nationwide are working to solve these challenges. …"
There is good reason for the institutional concern over financial literacy in the United States.
Gallup research (based in part on the Standard & Poor's Global Financial Literacy Survey) has shown that almost half of all Americans do not grasp basic financial literacy concepts and that the U.S. ranks 14th in the world in financial literacy.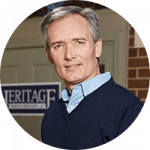 While the readers of this article likely fall into a more sophisticated category, many of the financial advisors I have interviewed for Proactive Advisor Magazine consider financial education to be one of their top priorities in working with clients. One Delaware-based financial advisor we interviewed in 2021, Robert Ziegler, told our publication,
"Developing sound financial solutions is one part of the equation in guiding clients. Effectively teaching and communicating financial concepts to clients is, in many ways, just as important.
"I consider myself a financial advisor by profession and an educator at heart. My job is to help my clients understand the various major financial aspects of the world that may impact them, as well as the pros and cons of different approaches to handling them. If I've done my job well, our clients will understand what I'm recommending and why—and build a sense of personal ownership of their financial plan."
Several financial themes come up frequently from financial advisors as they describe the educational issues they discuss with clients, such as the following:
How teaching can make you a more effective financial advisor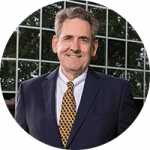 Stephen Franklin is a senior wealth-planning strategist at Kentucky Planning Partners, located in Louisville, Kentucky. Mr. Franklin says, "I have always had a passion for continually building my knowledge base in seeking to benefit my clients." He has earned several important professional designations related to his advisory role in addition to completing formal coursework in business management, international financial and global markets, and securities analysis.
Mr. Franklin is an instructor for the graduate certificate program in financial planning given at Bellarmine University. In addition, he teaches enrichment courses each year for retirees through the university's School of Continuing and Professional Studies.
Mr. Franklin says,
"Teaching, I believe, helps me be a better financial advisor. In my opinion, the model used by much of the financial-services industry is greatly flawed—gather some facts, do some analysis, and make some changes. I enjoy taking the same approach in professional practice that I do in the classroom. I would be lost in either setting without a whiteboard and the ability to stand up, move around, wave my arms a bit, and make a passionate connection with the learner.
"I believe that all people are fully capable of making sound decisions—even in the complex world of high finance—if they learn important financial concepts and can clearly grasp the implications of the choices they face."
Education as part of 'the ultimate client-service experience'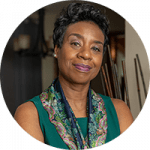 Diana Avery is a highly experienced financial advisor in the Atlanta area. Mrs. Avery began her career working for several banks and investment companies in New York City. She then moved to Atlanta where she became a pension specialist in the 403(b) market, working in the education and health-care sectors. She later founded her own advisory practice, Avery Financial Services.
She says,
"I want my clients to feel that I am giving them the ultimate client-service experience. I have studied a lot of top firms across different industries and understand that the client experience is really what separates the best ones. … Part of this pursuit of service excellence is in creating a warm, enjoyable, welcoming environment for clients. … Of course, the real key to success as an advisor is in providing high-quality, professional guidance that helps people move forward in their financial lives in a positive manner.
"I decided that in becoming an independent financial advisor I wanted to greatly enhance my knowledge base and professional skills in the planning area. I studied to become a Certified Financial Planner (CFP) and found that to be a very rewarding experience. I believe in the CFP planning process and the fiduciary standard and apply those rigorously with my clients. …
"We believe everyone should feel more confident about their financial future. Our firm's chief priority is to guide clients through ongoing education and financial planning that can adapt to changes in their life priorities. Through seeing how all of the financial pieces of their lives fit together, clients will hopefully be able to successfully navigate the path to financial independence and security for their retirement years."
One advisor's seminar approach
A savvy advisor we interviewed from Wisconsin, Tony Hellenbrand, holds frequent educational seminars for prospective clients and the general public (now primarily through online webinars during the pandemic).
His story about the "icebreaker" he uses to start his seminars relates directly to the issue Ms. Ivanac referred to above—the wide difference between the availability of financial information and how that translates to actual knowledge and sound behavior by financial consumers.
Mr. Hellenbrand told us the following:
"I have a warm-up exercise at the beginning of all of my seminars and speaking engagements that is very effective. I first ask the people in the room to indicate how they think they will do on a basic 10-question, multiple-choice quiz about investing and financial-planning issues. They have to write down the score they think they will get. I emphasize that they will not be asked to turn in their answers or be graded.
"Next, they have a few minutes to take the quiz. Here is a sample question:
"Over a long period of time, which has a bigger impact on your investment results?
A. The negative impact of missing the 10 best days of the S&P 500.
B. The positive impact of missing the 10 worst days of the S&P 500.
"Although they don't have to turn in their quiz, from the many people who have approached me after my talks (and from papers left behind), I typically see an expected score of 9 or 10. The typical achieved score is usually between 2 and 5. This represents at least a 100% overestimation of 'financial competence.'
"After this exercise—when people see how they have scored compared to their expectations—they are usually more open and engaged. This sets the tone that this will be an educational presentation that is focused on teaching meaningful financial concepts that they may not have been exposed to before. (By the way, the answer is 'B'.)"
Using financial education to attract and retain clients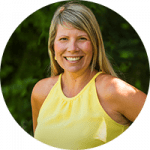 Janice Hammond is the founder of Sunrise Financial Services, an independent financial firm serving the greater Seattle area. She transitioned from the worlds of banking, real estate, and mortgage lending to starting her own successful advisory practice several years ago.
Ms. Hammond talks about how financial education plays a valuable role in several aspects of her firm's business development approach:
"Although my job title is financial advisor, I think of myself as a steward or guide helping people along the journey to a comfortable retirement. If I can help alleviate a client's anxiety about retirement planning and structure a plan that will help them meet their goals, they can then focus on the meaningful things in their lives. …
"We host many events centered on financial education throughout the year to attract new clients and to build relationships with current clients. Our team member in charge of community relations and events does an excellent job at coordinating our marketing and educational programs. Our clients and their families gain value from the important information we provide and the opportunity to get to know our firm's philosophy and team.
"To help educate and develop our relationships with current clients, we hold periodic lunch-and-learn seminars and bigger events about twice a year. We frequently invite experts on specific financial topics or representatives from one of the investment firms we work with to present. We also encourage our clients to bring friends or family members if they think the topic might be of interest to them. If our presentation appeals to a guest and they become a new client, that is just an additional benefit."
The opinions expressed in this article are those of the author and do not necessarily represent the views of Proactive Advisor Magazine. These opinions are presented for educational purposes only.

David Wismer is editor of Proactive Advisor Magazine. Mr. Wismer has deep experience in the communications field and content/editorial development. He has worked across many financial-services categories, including asset management, banking, insurance, financial media, exchange-traded products, and wealth management.

Top-performing financial advisory teams know that success is an ongoing process. They seek out opportunities to learn and share with each other, implementing best practices and effective drivers of growth.[dropcap style="font-size: 60px; color:...

​espite the threats emanating from the banking sector last week, equity markets handled the uncertainty with surprising weekly strength. Amid heightened volatility, the S&P 500 registered a weekly gain...

he calendar year 2022 was difficult to navigate for most asset classes. To put it in perspective, it was the first calendar year on record that saw the S&P 500 Index and U.S. 10-year Treasury bonds both...

Michael Kuczinski, CLU, ChFC, RICP, CFP • Millstone Township, NJ Total Wealth Enhancement Group LLC • Garden State Securities Inc.he majority of our clients are within 10 years of either side of retirement....