Strong financial solutions go hand in hand with client education
Strong financial solutions go hand in hand with client education

Proactive Advisor Magazine: Rob, what was your path to becoming a financial advisor?
My grandfather and my father, who were both great influences in my life, were each successful in their chosen fields. My grandfather was in commercial real estate and my father has been a financial advisor for more than three decades. I grew up learning about and respecting the area of financial services. But I took a somewhat indirect route to becoming a financial advisor.
I attended Wilmington College and studied communications. I applied myself to learning as much as possible about the hands-on aspects of communications, working on a team to revive the operation of the college radio station and getting involved with video for the athletic department. After college, a fellow graduate and I started a small communications company that did marketing, industrial, and other types of videos. Though we enjoyed that, we eventually went our separate ways.
After a few different communications positions, I spent eight years working in public relations for the state of Delaware and as a public information officer for a local school district. Those were good experiences, but I still felt that I had yet to find my true career calling. After discussions with my father, I was invited to join the firm he worked for. That turned out to be a life-changing decision. After earning my licenses and working with clients for about a year and a half, I left for an opportunity to become a staff financial planner for the largest credit union in Delaware. This allowed me to gain exposure to people from all walks of life, with different income levels, financial needs, and risk tolerances. That was beneficial in helping me shape how I wanted to build a practice and developing effective ways to guide clients in their financial planning.
About eight years ago, I moved back to my father's firm, Heritage Financial Consultants, where Lincoln Financial Advisors is the broker-dealer. Looking back, I feel my experiences in communications, education, and the public sector were all very valuable in contributing to my skill set as a financial advisor. Developing sound financial solutions is one part of the equation in guiding clients. Effectively teaching and communicating financial concepts to clients is, in many ways, just as important.
Please expand on the role of client education in your practice.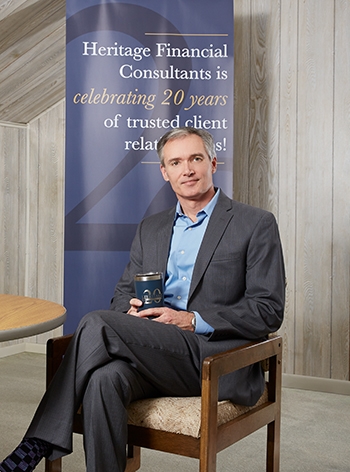 I consider myself a financial advisor by profession and an educator at heart. My job is to help my clients understand the various major financial aspects of the world that may impact them, as well as the pros and cons of different approaches to handling them. If I've done my job well, our clients will understand what I'm recommending and why—and build a sense of personal ownership of their financial plan. I want our relationship to be a partnership, where they see me as a peer offering valued guidance and knowledge. I tell prospective clients, "It doesn't matter if your account size is $5,000, $50,000, or $5,000,000." Each client should be treated with the same care and respect, and I hope to make a positive impact on their lives.
What has always been at the forefront for me when building my practice is to make sure I understand my clients and their families as well as I know the solutions I am proposing. Beyond their risk tolerance, I want to know how they feel about each option under discussion. What struggles or opportunities might their family face in the coming five, 10, or 20 years? Do they foresee an aged parent moving in with them? Will a child need significant financial support for college? Does one of the spouses work in a high-risk field that may affect their income if they become injured? Do they have a child with special needs who might require a trust? Also, I want to know what goals or joys in life they hold meaningful. Do they plan on charitable giving? Is it important to help a new college graduate afford a car or apartment? Is one of their dreams to have a vacation home? Do they wish to help grandchildren with educational expenses? I believe our role as advisors is to be a partner with our clients through the hills and valleys, sharing the burdens when we can and sharing in life's celebrations when they occur.
Talk about the types of clients you serve and your broad planning process.
About 50% of my clients are from the affiliation I had with the credit union. They might be teachers, administrators, first responders, or professionals in civil service working for a government department—virtually anyone that works for the state of Delaware. The other 50% have primarily come through referrals over the years from credit union members, through my personal network, or from third-party professionals. These clients could be from any profession or income level. Delaware has a high concentration of people working in financial services, agribusiness, and the chemical and automotive industries, and we have our share of those types of clients. We also work with executives, small-business owners, and medical or legal professionals.
While we offer holistic fee-based financial planning, we are able to handle just about any financial need a client may have, or know who to refer them to. My practice primarily focuses on retirement, investment, and family legacy planning, in addition to risk-management programs. As part of that, I am very interested in helping clients to plan effectively regarding the ongoing demands of their daily lives, whether that is budgeting their expenses versus their income, figuring out effective tax mitigation, or handling debt management. We also will collaborate with our clients' other trusted professionals to ensure that a financial plan is executed thoroughly.
For those considering retirement or who are in retirement already, I try to focus on helping them gain confidence about how their required income will be funded now and into the future. Some time ago, I read an excellent white paper that essentially said, "Income gives people happiness and security; assets tend to give people anxiety." I think there is a lot of truth to that. In the accumulation phase, we are trying to help clients build and grow their wealth within acceptable risk parameters. In the distribution phase, risk management becomes even more critical. Retirees should not have to be overly concerned with the daily, monthly, or even yearly fluctuation and returns of the market. The question is how can we put their hard-earned dollars to work productively while closely managing risk?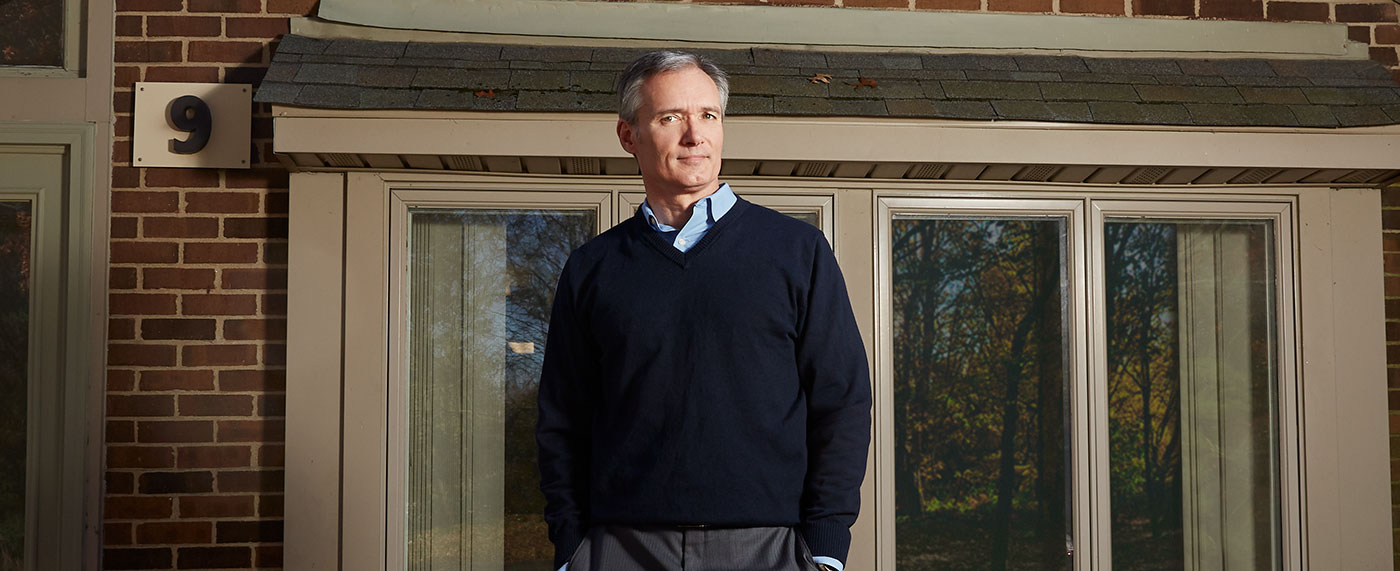 What are the broad parameters that help inform your clients' investment allocations?
One of the major things I try to accomplish is to provide a "three-legged stool" for a client's overall portfolio. One leg helps provide a stream of income in retirement that can supplement any other guaranteed streams, such as Social Security or a pension. Another leg is an investment leg to provide long-term growth potential that can either be used as an income stream or for lump-sum distributions. Finally, there is what I call a safety leg. This is a portion of funds that are guaranteed to grow either via a fixed rate or a potentially higher return with a very low risk of loss.
"I consider myself a financial advisor by profession and an educator at heart."
Conducting a thorough risk assessment for clients and then applying risk-management tools, especially for that second leg of longer-term growth investments, is extremely important. Over the past several years, I have been increasing the allocation of clients' portfolios to a third-party manager who relies on a rules-based, tactical approach to investment risk management. When their models or indicators suggest that markets could be entering a serious move down, they will either lower market exposure or even go to 100% cash. This worked well during the downturn of February and March 2020. Their philosophy of mitigating market losses is compatible with my education of clients on concepts such as the mathematics of market losses, the time and gains required for portfolio recovery after a bear market, and the sequence-of-returns issue. While a risk-managed approach may not provide the highest returns in a roaring bull market, I believe it can add significant value for clients over full market cycles.
What client feedback gives you the most satisfaction?
The most gratifying comment I receive from clients is when they say, "I wish I had met you sooner." I am always moved by hearing a heartfelt thank-you from a client. It means that I did more than educate or provide a solution. It means I helped them in their day-to-day life.

A firm culture that focuses on client commitment
Robert G. Ziegler is a financial planner with Heritage Financial Consultants, based in the Wilmington, Delaware, office. In total, Mr. Ziegler has spent 10 years with the firm, where his father has worked for more than three decades. He says he has built his practice around a strong service model and client education, which "fits well with the culture" at Heritage Financial Consultants. The firm has several guiding principles surrounding client focus on its website, presented in abbreviated form here:
"We approach the financial marketplace with a fresh perspective, identifying opportunities and solutions that are innovative and effective. You'll see from the start that our priority is you, and that our approach reflects that. Here's what sets us apart.
"We get to know you. We start by getting to know you and what you want to accomplish. We meet throughout the year to ensure that your financial plan is aligned with your current lifestyle. …
"We don't follow a blueprint. We work closely with you to develop a customized plan designed to protect and grow your wealth in line with your personal values and goals.
"We're part of your team. Your finances affect every aspect of your life. We look beyond our relationship with you to consider a wider perspective, proactively engaging with your team of trusted advisors.
"We care about your success. Our team is an integral part of your success. Our highly educated professionals possess key licenses that speak to their ability to provide guidance, and they are continually learning about new strategies and resources to share with you."

Top-performing financial advisory teams know that success is an ongoing process. They seek out opportunities to learn and share with each other, implementing best practices and effective drivers of growth.[dropcap style="font-size: 60px; color:...

​espite the threats emanating from the banking sector last week, equity markets handled the uncertainty with surprising weekly strength. Amid heightened volatility, the S&P 500 registered a weekly gain...

he calendar year 2022 was difficult to navigate for most asset classes. To put it in perspective, it was the first calendar year on record that saw the S&P 500 Index and U.S. 10-year Treasury bonds both...

Michael Kuczinski, CLU, ChFC, RICP, CFP • Millstone Township, NJ Total Wealth Enhancement Group LLC • Garden State Securities Inc.he majority of our clients are within 10 years of either side of retirement....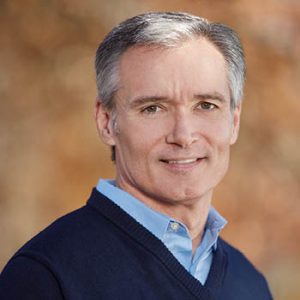 Robert G. Ziegler is a financial planner with Heritage Financial Consultants and is based in Wilmington, Delaware. Mr. Ziegler focuses on retirement, investment, and family legacy planning and is committed to "helping clients develop detailed avenues to financial freedom."
Mr. Ziegler was raised in Delaware, growing up, he says, "next door to my grandparents." His grandfather, who was in commercial real estate, was a big influence in his life. Mr. Ziegler's father has been a financial planner for more than 30 years and his mother worked for a physical therapist. "They placed a strong emphasis on family life and the value of education," he says. He is proud of his family's ties to a local private school, where four generations have attended. Mr. Ziegler was an outstanding athlete in high school, focusing on baseball. He graduated from Wilmington College (now Wilmington University), where he majored in communications.
After a career in the public sector, providing public relations and marketing expertise for government agencies, Mr. Ziegler pursued a career change that would allow him to provide financial guidance to individuals and families. Beginning as a registered representative with Lincoln Financial Advisors in 2006, he has served members of Delaware's largest credit union for the past nine years. As a lifelong resident of Wilmington, he says he is "uniquely equipped to serve those in the local community and understand their needs."
Mr. Ziegler and his wife have one son, who is attending college. Mr. Ziegler is an active supporter of Salesianum School in Wilmington, where he also serves as a volunteer tennis coach. His family "loves to vacation at the Outer Banks of North Carolina." During his spare time, he says, "I enjoy taking care of our two adopted dogs, tennis, golf, gardening, reading, and spending time with my wife and son."
Disclosure: Robert G. Ziegler is a registered representative of Lincoln Financial Advisors Corp. Securities and investment advisory services offered through Lincoln Financial Advisors Corp., a broker-dealer and a registered investment advisor. Member SIPC. Insurance offered through Lincoln affiliates and other fine companies and state variations thereof. Heritage Financial Consultants is not an affiliate of Lincoln Financial Advisors Corp. CRN-3367637-121120.
Photography by Deirdre Ryan