How successful advisors approach client engagement
How successful advisors approach client engagement


A challenging environment puts a premium on strong financial advisor-client relationships. How advisors articulate and deliver on their firms' mission statements profoundly impacts their ability to attract, serve, and retain clients.
T​here can be little doubt that the past several years have presented numerous headwinds to advisory firms and their clients—both from an operational and relationship perspective and in terms of economic conditions and financial market volatility.
A December survey from McKinsey & Company shows that global business executives "remain more downbeat than in early 2022 but are more positive than in June and September. … Respondents continue to be about as likely to expect improvement in their economies as they are to expect declining conditions over the coming months."
FIGURE 1: ASSESSMENT OF GLOBAL ECONOMIC CONDITIONS—
% OF RESPONDENTS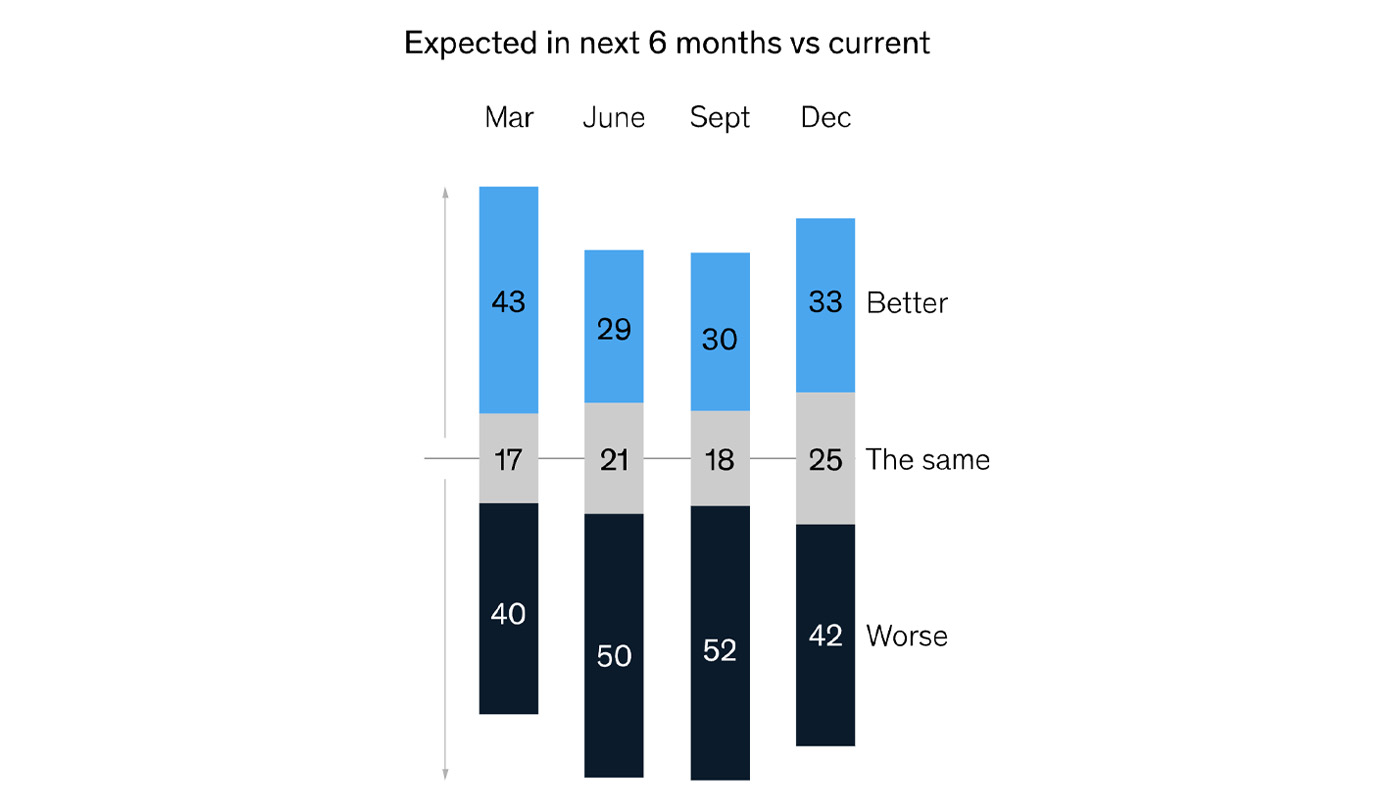 Source: McKinsey & Company, "Economic conditions outlook during turbulent times, December 2022."

"Change has been coming fast and furious for the wealth management industry in recent years. Unprecedented disruptions to every aspect of daily life caused by the pandemic, combined with the more historically common experience of a major market downturn, have upended investors' mindsets. They will be entering 2023 with different expectations of what they want from both their investments and the service they receive from financial advisors."
Three of Ms. Rudin's findings relate specifically to the nature of advisor-client relationships:
"… Advisors can chart a course for growth for their business by embracing a shift to becoming a truly holistic advisor, … delivering for every client the type of service that the ultra-high-net-worth can expect from their family offices."
"The days when a once- or twice-per-year check-in was sufficient have passed. Clients want and expect more frequent interactions. The contact doesn't always have to be an in-person visit, … ranging from videoconferences to automated (but still personalized) emails."
"Leading customer service companies … have greatly raised expectations about what highly personalized service means."
"Bill McManus, vice president and managing director of Applied Insights at Hartford Funds, would sum up the trends that will continue into 2023 with one word: engagement.
"'We will undoubtedly continue to see uncertainty and volatility in the next year,' he says, but the challenges clients face will be the same, such as generating retirement income. …
"'Financial professionals will have to continue to adapt how they engage with clients in order to educate them and connect them to resources,' McManus says. He recommends finding a balance between in-person and virtual meetings while also leveraging social media and websites by providing relevant bytes of information and hosting client events."
"… 2022 would become the year of 'more' in which all constituents would have greater expectations than ever before. That is, clients wanted more from their advisors; advisors wanted more from their firms; and the firms, too, wanted more from their advisors."
It is hardly surprising, given the financial conditions of 2022, that a recent survey from Allianz Life notes, "One in three (33%) Americans say they are more likely to seek out the advice of a financial professional in 2023, compared with just 22% in 2021."
Directly related to the points above, how financial advisors articulate and deliver on their firms' mission statements profoundly impacts their ability to attract, serve, and retain clients.
Proactive Advisor Magazine frequently asks successful financial advisors two interrelated questions that are more relevant than ever this year:
What differentiates your firm? How do you communicate your firm's values, process, or mission to clients?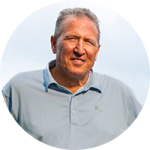 Emrich M. Stellar Jr. • Stellar Advisor • Bethlehem, PA
Read full article
"I think the famous quote often attributed to Peter Drucker, 'Culture eats strategy for breakfast,' is very relevant in terms of how an advisory firm can best guide its clients. I think it's important for advisors to affiliate with a value system that will stand the test of time. We have always believed in the 'Serve First' philosophy. This requires that we not only seek to understand our clients' goals and objectives but that we also understand the myriad solutions that are available in both planning structures and through the implementation of investment and insurance solutions. …
"My team and I feel privileged when we are invited to work with a client. We address each client engagement with respect and a deep sense of responsibility, and often feel we get to know the client's situation almost better than they do! Through the proper process, we bring the options and education so that a client can go from awareness to knowledge to wisdom. We always want to be transparent and proud of our recommendations, service, and continuing commitment to client needs. Our highly collaborative approach to the planning process may take a little longer, but, in the end, all parties are better off for having worked through it the right way."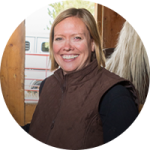 Tara Nolan • Nolan Financial Partners • Colorado Springs, CO
Read full article
"Our firm, Nolan Financial Partners, focuses on addressing clients' financial-planning needs from a holistic, 360-degree perspective. Two essential drivers of the firm's growth are (1) providing financial education and (2) communicating the firm's overall planning philosophy, as well as our culture of transparency and authenticity. …
"We are passionate about helping our clients become highly confident about their total financial picture. I love guiding clients as they work through the puzzle of identifying, and then achieving, their financial priorities. This plays a key role in helping people accomplish their overall life goals. If someone asks what they can expect when they work with us, it is pretty straightforward. We are going to assist them in identifying what success looks like for them. We're going to couple that with the resources that they have. And we're going to show them the potential routes for getting there. …
"I tell clients that we can be the architects of their financial plan, with their close collaboration, and we can also be the builders. By that we mean that there is a difference between plan development and implementation. If, as we would hope, they would like us to handle everything, we can access a team of trusted, experienced professionals to complement our efforts in various disciplines, such as investment-strategy development and execution. I tell clients that rather than a traditional 'stovepipe' approach to financial planning and implementation, we act as the 'hub' that brings many different disciplines together."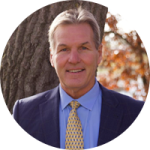 Allen Jenson • Caliber Financial Group • Foley, MN​
Read full article
"Our mission statement has three key elements. The first is in guiding clients, who live busy lives, to redefine what may have been unclear expectations and to better articulate their financial goals. We do so by fully collaborating with them in the development of a precise and actionable financial plan. The end benefit for them, hopefully, is in identifying a clear and meaningful purpose for their future.
"We took great care in the selection of our firm's new name and branding. 'Caliber' refers to the gears of a fine timepiece. They must be very precise and work together in complete synchronization. That is representative of how we would like our relationships with clients to work, as well as the integration of the various elements of a client's comprehensive financial plan. …
"We engage with each client in a fashion that is most appropriate to their situation and their financial-planning needs. We use excellent software that facilitates a collaborative process and allows us to build a goals-based financial plan, develop a thorough retirement-income blueprint, and examine various real-life 'what if' scenarios customized for each client. … We view ourselves as a part of a team with our clients and other trusted professionals, but our goal is to make clients the heroes of their own stories."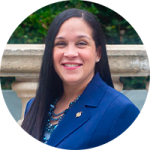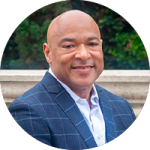 Pamela Mayfield-Kizzee & Moses LaCour • LaCour Financial Services Inc. • Houston, TX
Read full article
Moses LaCour: "We provide comprehensive wealth management, which includes financial planning, asset management, retirement-distribution strategies, college-funding and insurance strategies, and legacy planning, among other services. I work in a highly consultative role, helping people who have a sincere desire to grow and protect their financial assets over the long term.
"My background is in engineering, a discipline centered on analysis, attention to detail, breaking down problems, and developing sound solutions. It is not all that different in terms of financial planning, with the major difference being the added complexity of dealing with people's mindsets and their unique circumstances. It is extremely important to be a good listener, drawing out of people what their most important goals are, their attitudes toward risk, and helping them prioritize their immediate and longer-term financial objectives."
Pamela Mayfield-Kizzee: "I agree that we view ourselves as financial consultants. We both also want to work with clients who are seeking a more empowered approach to life and their finances. I am willing to consult with clients on any aspect of their financial decision-making, beyond the more formal construct of a financial or investment plan.
"I tell them if they are thinking of buying a car, or investing in real estate, or considering any major life decision that involves their money, they should feel free to speak with me. If I am not the correct resource, I can point them in the right direction. I am especially attuned to the particular needs of clients who are going through changes in their lives, including dealing with career issues, the loss of a loved one or a serious illness, an addition to their family, or the stress of elder care or planning for their kids' educations. Our goal is to make sure clients know we are there for them, in good times or bad, and will help them address life's financial challenges and opportunities."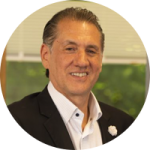 Daniel Friedman • WMGNA Tax-Out Financial Solutions • Farmington, CT
Read full article
"We founded our firm in 1995 with a unique model: a monthly subscription service that included taxes prepared by highly qualified CPAs. Our mission was simple: to be a 'one-stop' tax- and financial-management firm that coordinated all of a client's financial matters.
"On our firm's 25th anniversary, we rebranded to WMGNA Tax-Out Financial Solutions to better match what we do. We all know that taxes are a fact of life, but it is an area overlooked by many financial advisors. Our model has remained the same, although we have refined it over the years. We work with professionals such as CPAs, lawyers, bankers, insurance specialists, and money managers to help develop strategies for our clients that enable them to make smarter choices with their money—across all areas of their lives. …
"On the whole, the subscription model gives us more touchpoints with our clients. They appreciate that we have the time and resources to be proactive and ask the right questions to get them where they want to go. Candid and frequent communication is the cornerstone of the advisor-investor relationship. The subscription model has served our firm well, and I think we're in a good position to adapt as the industry and investor expectations evolve."
The opinions expressed in this article are those of the author and do not necessarily represent the views of Proactive Advisor Magazine. These opinions are presented for educational purposes only.

Top-performing financial advisory teams know that success is an ongoing process. They seek out opportunities to learn and share with each other, implementing best practices and effective drivers of growth.[dropcap style="font-size: 60px; color:...

David Wismer is editor of Proactive Advisor Magazine. Mr. Wismer has deep experience in the communications field and content/editorial development. He has worked across many financial-services categories, including asset management, banking, insurance, financial media, exchange-traded products, and wealth management.

Top-performing financial advisory teams know that success is an ongoing process. They seek out opportunities to learn and share with each other, implementing best practices and effective drivers of growth.[dropcap style="font-size: 60px; color:...

​espite the threats emanating from the banking sector last week, equity markets handled the uncertainty with surprising weekly strength. Amid heightened volatility, the S&P 500 registered a weekly gain...

he calendar year 2022 was difficult to navigate for most asset classes. To put it in perspective, it was the first calendar year on record that saw the S&P 500 Index and U.S. 10-year Treasury bonds both...

Michael Kuczinski, CLU, ChFC, RICP, CFP • Millstone Township, NJ Total Wealth Enhancement Group LLC • Garden State Securities Inc.he majority of our clients are within 10 years of either side of retirement....