A passion for empowering clients
A passion for empowering clients


Proactive Advisor Magazine: Talk about your mission in serving clients.
Tara Nolan: We are passionate about helping our clients become highly confident about their total financial picture. I love guiding clients as they work through the puzzle of identifying, and then achieving, their financial priorities. This plays a key role in helping people accomplish their overall life goals. If someone asks what they can expect when they work with us, it is pretty straightforward. We are going to assist them in identifying what success looks like for them. We're going to couple that with the resources that they have. And we're going to show them the potential routes for getting there.
Kris McKinney: Helping clients achieve a sense of control over their current finances—and their financial future—is our top priority. In many ways, money is just a tool to allow people to pursue their life goals. We believe that as clients work to achieve the lifestyle they want that they also want to make their lives more meaningful. In that sense, we want to build close relationships so that our clients' financial plans can be consistent with their values and aspirations. That is what makes our jobs so rewarding—to see clients lead more abundant lives.
What types of clients do you work with?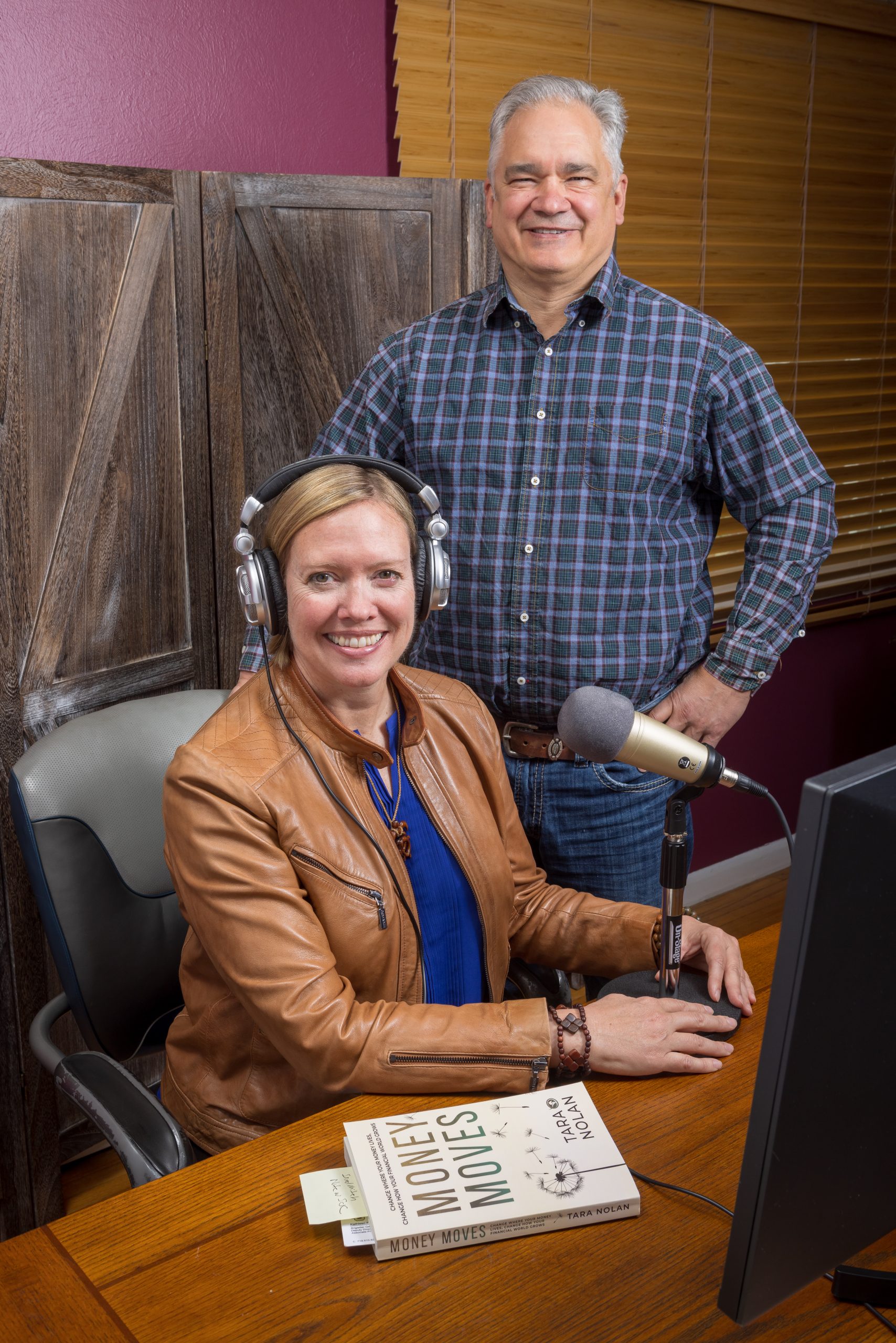 Tara: Our original intention for the firm was to offer our services primarily to entrepreneurial women who run small businesses. We felt this was an underserved segment that had challenging and intertwined business and personal financial-planning needs and could relate well to our holistic approach.
We still focus on this group, but our marketing and communications efforts tend to also reach a wider audience of prospective clients. I believe they are attracted to our authenticity and transparency, especially from what they hear on our radio program. Our client base primarily consists of many different types of small-business owners, and individuals and families interested in retirement planning. We offer a wide range of services to meet the needs of all clients, including comprehensive retirement and legacy planning, asset and wealth management, and products and services targeted specifically to business owners.
Please give an overview of your planning process.
Tara: We look at our clients' financial-planning needs from a holistic, 360-degree perspective. I tell clients that we can be the architects of their financial plan, with their close collaboration, and we can also be the builders. By that we mean that there is a difference between plan development and implementation. If, as we would hope, they would like us to handle everything, we can access a team of trusted, experienced professionals to complement our efforts in various disciplines, such as investment-strategy development and execution. I tell clients that rather than a traditional "stovepipe" approach to financial planning and implementation, we act as the "hub" that brings many different disciplines together.
With entrepreneurs especially, a common theme is that they generate a strong cash flow but don't know what to do with it. They're unsure about how to effectively put that money to work. We strive to educate them through that process, focusing not only on potential returns and risk factors but also on tax implications. Educating people as to what is in "the realm of the possible" is an important part of what we do.
Kris: Our process starts with an initial meeting with a client where we get to know one another. During this meeting, we describe our planning process, set expectations, start the discovery process, and have a fully transparent conversation about the options for our compensation. We then begin working toward the three major steps of the planning process: creating an accurate snapshot of their present position; identifying any lateral changes we can make that will not affect the dollars spent from their budget, i.e., to maximize their allocations; deciding collaboratively on the best solutions to help them reach their financial goals—with due consideration of risk tolerance, time frames, tax situation, and many other factors.
Over a series of meetings, we will work with the client to define goals, assess risk factors and education needs, evaluate the pros and cons of alternative planning solutions, define the specifics of plan implementation, and monitor and review progress. In terms of putting money to work, we often speak about the buckets of protection, savings, and growth, and educate clients on the role of each of these. We have adapted planning "best practices" from several sources—including the Lifetime Economic Acceleration Process, or LEAP. This strategic allocation system allows us to identify, with the client, multiple financial solutions that can work together to help them achieve their financial goals. This helps clients better visualize how their assets can work in different ways to achieve their specific objectives for protection, savings, and growth.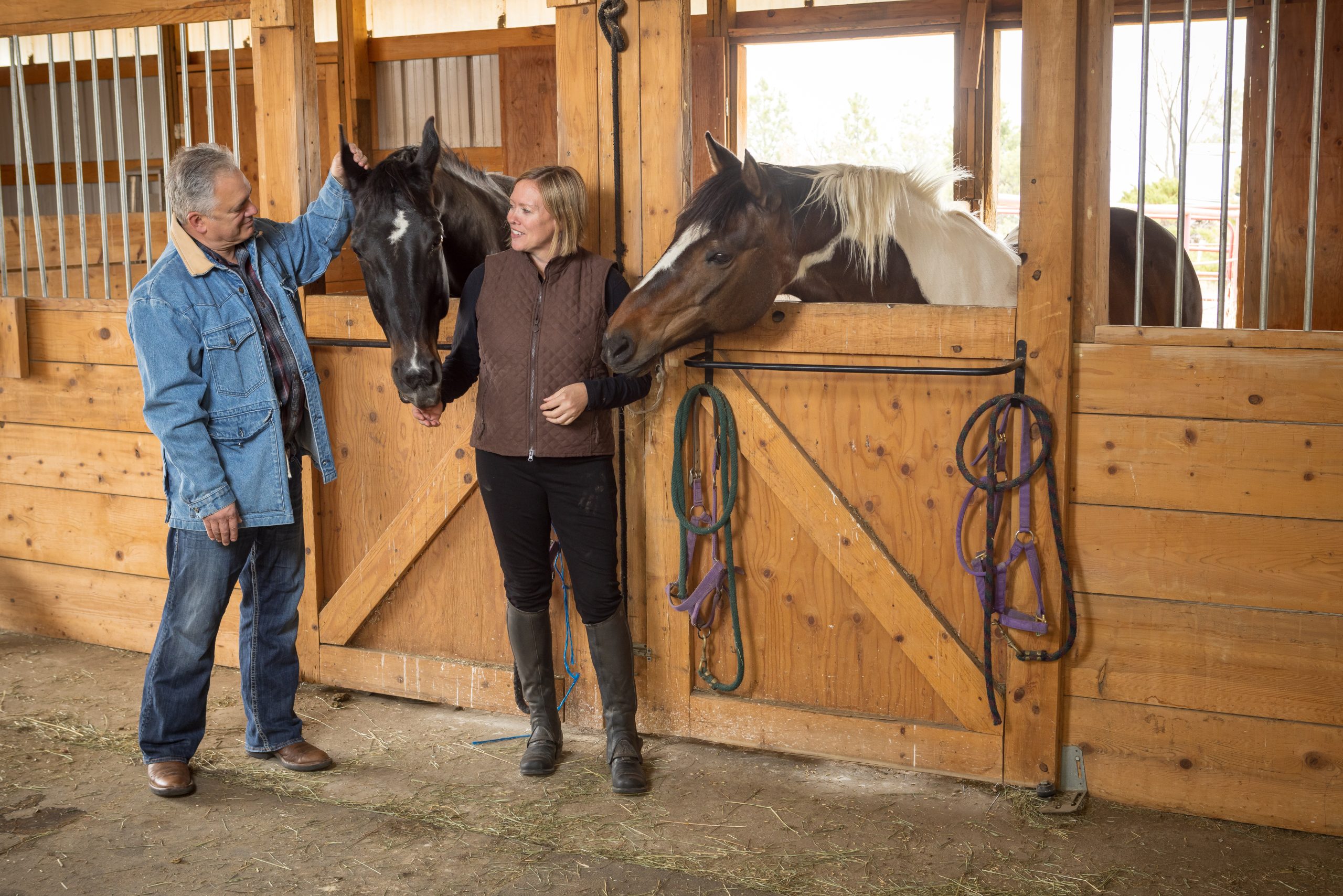 "We look at our clients' financial-planning needs from a holistic, 360-degree perspective."
What is your approach to investment risk management?
Tara: Kris and I both have extensive military backgrounds in planning, logistics, and leadership. We know firsthand the importance of contingency planning—examining multiple scenarios and planning for the worst case. This is very relevant to investment management. Our clients' financial futures should not be at constant risk from an unknown market outcome. We want to help our clients achieve dependable income in retirement, as well as risk-managed growth of their overall assets.
For most clients' investment plans, we use the services of third-party investment managers who employ rules-based and algorithm-driven strategies. These strategies are designed to adapt to changes in the market environment and the relative strengths and weaknesses of different asset classes and sectors. The benefits of this approach include downside protection for client portfolios while seeking competitive returns, mitigating sequence-of-returns risk for those near retirement, and the behavioral benefit of having an investment plan built for the long term—one that helps alleviate emotional ups and downs for clients and increases the likelihood that they will stick with their plan. As we look at the entire approach for a client, active money management adds value and builds synergy—that's where success lies. Like everything we do, it is all about empowering clients and helping them build a sense of control over their money and their financial futures.
Tara Nolan, MBA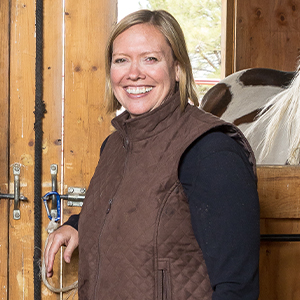 Tara Nolan, MBA, is the founder of Nolan Financial Partners, a full-service financial-planning and advisory firm located in Colorado Springs, Colorado. Nolan Financial Partners serves individuals, families, and businesses, with a focus on retirement planning.
Ms. Nolan was born on Long Island, New York, and is the oldest of six siblings. Her family relocated several times, and she spent many of her school years in West Virginia. Her mother was a physician and medical school professor, and her father also worked in health care. She says she was a strong student and athlete in high school, an avid horseback rider, and an aviation enthusiast. Ms. Nolan graduated from the U.S. Air Force Academy with a bachelor's degree in biochemistry and was commissioned as a lieutenant in the Air Force. She later earned an MBA degree and a master's degree in cell molecular biology. She was an aircraft commander flying C-130 cargo aircraft in combat zones, managed logistical systems worldwide, and taught biology at the Air Force Academy. She is currently a colonel in the Air Force Reserve.
Ms. Nolan left active duty in 2009 and entered the financial-services industry, working for an independent advisory firm. She says she has had several influential mentors and has adapted planning "best practices" from several sources, including the Lifetime Economic Acceleration Process (LEAP). She founded Nolan Financial Partners, a registered investment advisory firm, with her husband, Kris McKinney, in 2010. Ms. Nolan is a sought-after speaker and author of the recent book, "Money Moves." She also hosts a local radio program, "Nolan Financial Radio," and a podcast, "Wealth is a Team Sport."
Ms. Nolan and Mr. McKinney reside on a 23-acre farm in Colorado, where they have three horses. Ms. Nolan actively competes in dressage competitions through the United States Dressage Federation, the Rocky Mountain Dressage Association, and the United States Equestrian Federation. She is a past board member of the Pikes Peak Therapeutic Riding Center. They both support the Air Force Academy Foundation and Capital Sisters International, which helps impoverished women in developing countries obtain micro business loans.
Kris McKinney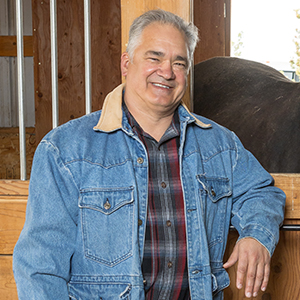 Kris McKinney is a co-founder of Nolan Financial Partners and a principal financial advisor for the firm. Mr. McKinney combines 20 years of military planning with his knowledge of finance and investing "to provide insightful, comprehensive planning for the firm's clients."
Mr. McKinney was raised in Oklahoma, where he was the middle of three children. His parents were both teachers. His father also held positions as a school principal and a state science education specialist. Mr. McKinney was a talented high school football player and also president of the Key Club, a community-focused organization. He says that living in the middle of tornado country gave him a strong interest in the weather. He graduated from the University of Oklahoma with a bachelor's degree in meteorology and later earned a master's degree in climatology from Texas A&M. He also has pursued advanced studies in information systems security.
Shortly after college, Mr. McKinney joined the U.S. Air Force and attended Officer Training School. He performed two special operations tours and worked in the Air Force Combat Climatology Center as a database specialist and researcher. He commanded an Air Force weather station in Japan and was the chief of the command post for Air Mobility Command at Dyess Air Force Base in Texas.
When he left active duty in 2007, Mr. McKinney entered the real estate industry. He has extensive experience in home renovation, turnaround sales, and property management. He has been a principal at Nolan Financial Partners since its inception, working in operations, data systems, and as a financial advisor. He says his background in math, science, and military planning, combined with leadership and people skills, has provided a unique perspective in guiding clients.
Mr. McKinney enjoys hiking, travel, and scuba diving. He also assists his wife in preparing for dressage competitions. He says he and his wife love spending time with family, taking care of their farm, and engaging in many other outdoor pursuits.
Disclosure: Insurance, consulting, and education services offered through Nolan Financial Partners Ltd. Investment advisory and financial-planning services offered through Tara Nolan Advisory Services Ltd., a registered investment advisor.
Photography by Paul Wedlake


Communicating your firm's philosophy across multiple channels
Tara Nolan, MBA, is the founder of Nolan Financial Partners, a full-service financial-planning and advisory firm located in Colorado Springs, Colorado. She is an entrepreneur, financial advisor and coach, professional speaker, and Air Force pilot.
Nolan Financial Partners focuses on addressing clients' financial-planning needs "from a holistic, 360-degree perspective." Ms. Nolan says that providing financial education and communicating her firm's overall planning philosophy, as well as their culture of "transparency and authenticity," has been an essential driver of the firm's growth. The firm employs the following communications and financial-education strategies in this effort:
Hosting a local radio program, "Nolan Financial Radio," which airs on a local FM station in the Colorado Springs area and is also a podcast.
Presenting the livestreaming broadcast "Wealth is a Team Sport," which is also a podcast.
Creating videos and articles for frequent blog posts on the Nolan Financial Partners website. These are also shared via social media.
Speaking at events on topics such as team-building and leadership, personal "reinvention," and financial growth and education.
Authoring the recent best-selling book "Money Moves: Change Where Your Money Lives, Change How Your Financial World Grows"