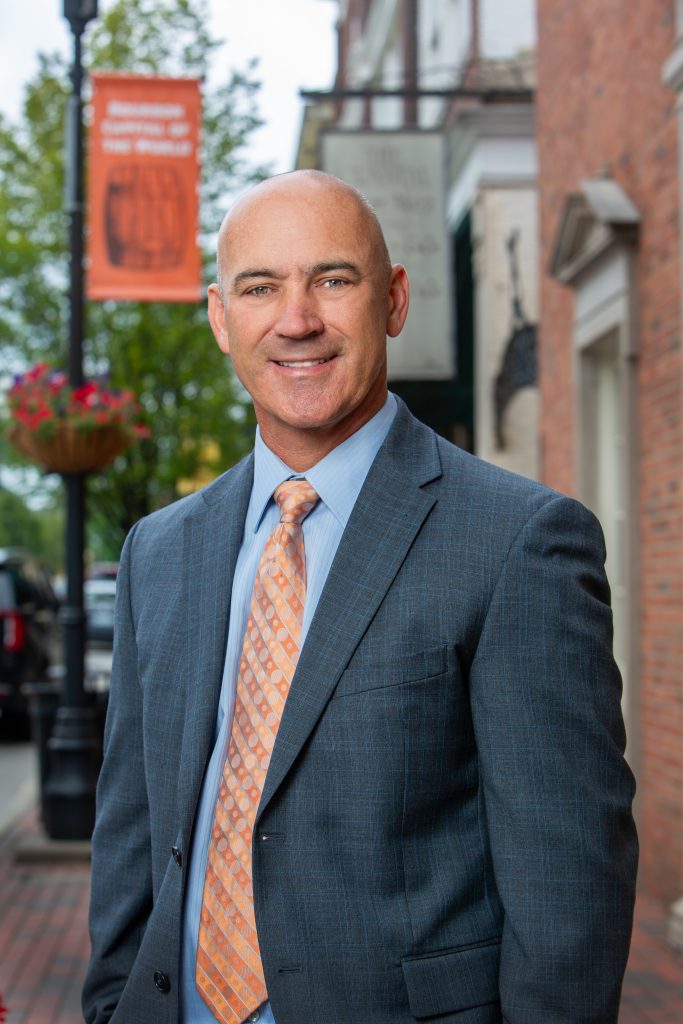 ​After 14 years as an educator and coach, I had the opportunity to observe my childhood friend, Toby Lewis, succeed as a financial professional providing retirement-planning guidance to the K-12 education market. He had had his own 10-year career in education and then had spent about four years in the financial industry. The more we talked, the more I felt certain that with my relationships and connections in several different school systems—and among the athletic, teacher, and administrative communities—I could add significant value to what he was doing. When I joined his firm, I was able to introduce new opportunities to grow the business very quickly. I became a co-owner of the firm, which is now called Thoroughbred Asset Management.
Through our experience working with educators in the K-12 and higher education markets, we have acquired extensive knowledge of Kentucky's retirement system and the available pension and voluntary retirement plans, including 403(b), 457(b), and 401(k) plans. We help these clients make sound and knowledgeable choices, aligning their state benefits with their overall financial and retirement needs and tax situations. In our experience, teachers often do not realize the power of tax-deferred savings. Through the use of a 403(b) or 457(b), we have helped many people shelter sick-day payouts or create additional tax-savings opportunities for self-employed spouses.
I use software from TRAK to project pension payouts. I also use retirement-planning software to identify clients' needs, wants, and wishes in retirement. In 2013, I received the designation of Certified Retirement Counselor, sharpening my skills and deepening my knowledge base in retirement planning. Our broker-dealer has excellent resources for the 403(b) market and a large platform with multiple investment strategists available to us. This allows us to seek a suitable fit between asset managers and client portfolio needs.
I believe my background as an educator has been valuable in serving clients. I have the mindset of a teacher and try to educate each client about their retirement plan and the solutions I use to help them achieve their goals. I take a lot of pride in not being a product salesperson. Instead, I provide tailored solutions that match each client's needs.
I use a top-down approach when I interact with schools. I first focus on building a relationship with the gatekeepers in order to access their populations. In some districts, this is the finance officer, and in others, it may be school leadership, such as the assistant principal or principal. I have found that getting access to large populations for presentations, and then scheduling follow-up meetings, is the most efficient way to reach the most people.
While the K-12 market has been the backbone of building my business, it has also led to many opportunities through referrals from educators to family, friends, or other teachers or administrators. This has allowed my business to grow beyond the K-12 and higher education markets into serving small-business owners, high-net-worth individuals, and people from all walks of life.
Disclosure: Securities and advisory services offered through GWN Securities Inc. Registered investment advisor. Member FINRA/SIPC. 11440 N. Jog Road, Palm Beach Gardens, FL 33418. (561) 472-2700. Thoroughbred Asset Management and GWN Securities Inc. are non-affiliated companies.
Photography by: Chris Cone