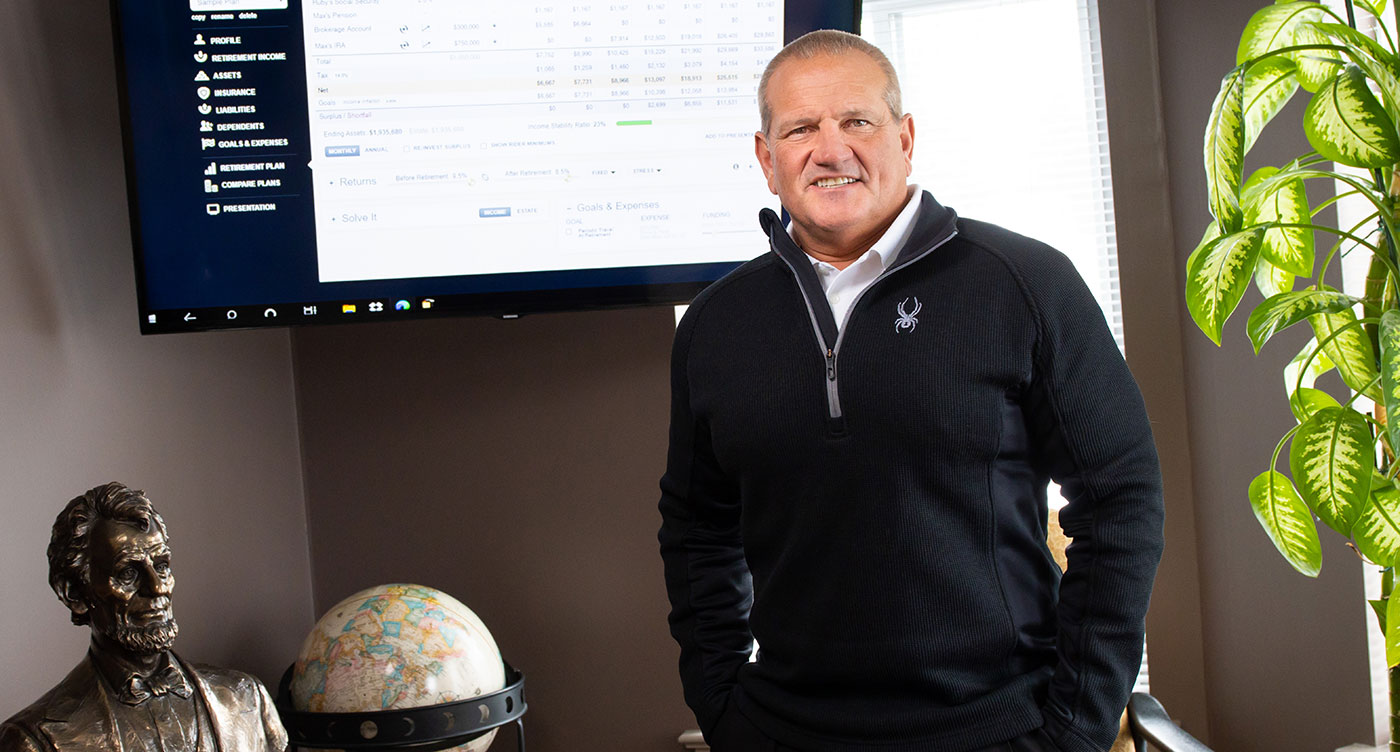 Our practice focus is on providing sound, unbiased advice in the areas of wealth management, retirement plans, financial and estate planning, and personal and business insurance. We strive to exceed our clients' expectations—regardless of how simple or complex their objectives and financial needs.
We continually reinforce client relationships outside of the normal schedule of financial-planning meetings and progress reviews. We do this in many ways, including sending clients informative, educational, or personalized communications around the following occasions:
Milestone events: Through our CRM system, we can monitor when a client is coming up on an important milestone event, such as a 65th birthday. We will contact the client well in advance and invite the client and their spouse to a nice luncheon. We encourage them to select the venue and to also invite a half dozen friends or so to help them celebrate.
There is no discussion of business at the luncheon or any prospecting. It is purely a social occasion and a day to celebrate. Clients are very appreciative, and the feedback is excellent. It is also a great way to spread our firm's name into the community and meet new people in a casual and fun setting.
Client-appreciation events: Periodically, we will hold client-appreciation events that are a little different from a typical dinner, having some sort of unique twist to them. One example was holding an evening social event at a nice venue where we brought in an antique appraiser. We invited about a dozen client couples and encouraged each of them to invite a couple of friends or family members who were not clients of our firm.
We had a wine and cheese spread, and people brought items from their homes that they thought might have some value as an antique. It was a lot of fun for everyone to have the appraiser spend the evening reviewing and assessing each item and giving expert commentary. Again, this generated very positive feedback, and we try to do a few such events each year, with a different theme for each one.
Educational seminars: While these are primarily a method for our firm to reach out to new prospects, current clients often find them valuable as well. We especially make an effort to ask current clients if they have adult children who they think would be interested in a specific topic area, whether that be Social Security planning over the long run, the potential benefits of Roth IRAs, or topics like estate planning or long-term care.
At some of these seminars, we will bring in subject-matter experts to help out with the presentation or specific question areas. These are usually dinner events. Attendees, if not already a client, have the opportunity after the presentation to request a no-obligation meeting to discuss their specific financial-planning questions and concerns.
Other special occasions or notable events: We also have a variety of other ways we reach out to clients regularly: "catch-up" phone calls, client newsletters, personalized cards for birthdays or major holidays, or phone calls to military veterans around Memorial Day or Veteran's Day.
The COVID-19 pandemic has, of course, made it difficult over the past year to have in-person events. We look forward to bringing back many of our venue programs once it is fully safe to do so. The bottom line is that we think staying top of mind with clients, and showing an interest in their lives beyond the formal planning process, helps reinforce relationships for the long term.
Disclosure: Securities offered through Securities America Inc. Member FINRA/SIPC. Advisory services offered through Securities America Advisors. St. Pedro & Associates is not affiliated with the Securities America companies. Phone: (610) 792-2500.
This article first published in Proactive Advisor Magazine on April 15, 2021, Volume 30, Issue 2.
Photography by Michael Branscom