A focus on planning and protecting in providing client solutions
A focus on planning and protecting in providing client solutions

Proactive Advisor Magazine: David, how do you see your firm's mission and point of differentiation?
After several years in the industry and extensive experience with a national financial-services firm, I began thinking about joining a smaller firm where I could continue to grow and reach my full potential as a financial advisor and wealth manager. I feel fortunate to have met the founder of St. Pedro & Associates, Joseph St. Pedro, and we discovered that we had many shared values and a similar philosophy about the advisory business.
We both think that it should not be about transactional relationships, but rather about offering clients a holistic planning process and customized solutions and guidance when they are faced with making important financial, business, and life decisions. We want to exceed our clients' expectations, regardless of how simple or complex their objectives. We strive to deliver personalized customer service and use sophisticated tools, in-depth analysis, and appropriate investment vehicles for each client.
In my 20-plus years in financial services, I have seen the investment industry change dramatically. Using the traditional tools and investment platforms of the last century, in my opinion, is like using a pager to communicate with someone. We use modern investment platforms that can provide alternative asset classes, and we have the ability to employ world-class research and investment strategies.
We conduct thorough due diligence on third-party investment managers. If appropriate to their objectives, we can offer clients active, risk-managed strategies that can help mitigate drawdowns in volatile market environments while also seeking upside opportunity and growth where appropriate. In the past, Main Street investors rarely had access to these types of platforms and strategies, which traditionally were reserved for high-net-worth investors.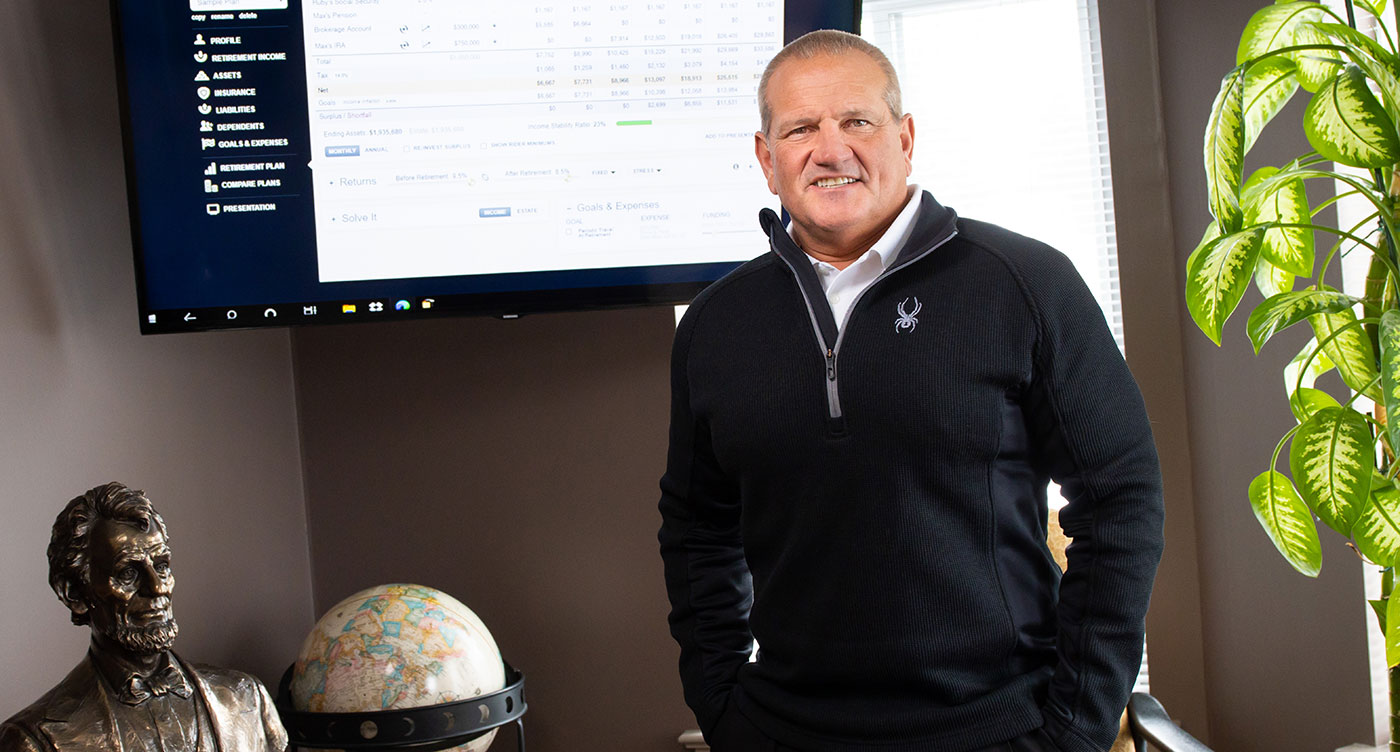 What is your firm's broad philosophy around financial planning?
Everything we do starts with the financial-planning process, which is one of the main things that attracted me to our firm. St. Pedro has a specific planning methodology that we share with prospective and current clients. It's called the "Four Cornerstone Approach."
I often tell clients that our approach is similar to building a new home. No one would approach a project of that magnitude without first understanding what the homeowners expect from the home in terms of its utility, space requirements, protective features, construction methods, style considerations, and so forth. That process has to be a joint effort between the builder and the homeowner, as the homeowners probably do not know all of the areas that should be considered upfront. Only then can blueprints be developed and reviewed by the homeowners.
Similarly, the first thing we do when working with a new client or family is gather the data to build the plan. What are their goals and objectives? How much retirement income do they think would support their future lifestyle? What aspirational goals do they have beyond just funding the basics? What are their main financial or lifestyle concerns today—and for decades to come? What are their biggest fears—or biases—about the financial markets, and how have their investing experiences been in the past? What are they most concerned about in retirement: outliving income, taxes, long-term care, finding a new retirement area to live in, or leaving a well-planned legacy?
We address all of these types of questions in the initial stage, along with conducting thorough financial discovery on their current accounts, benefit and retirement programs, tax situation, and potential future assets and liabilities.
In general, how does your financial-planning process flow from there?
As we move through the process, we help clients identify goals and objectives; pursue an interactive process for developing a final financial plan; construct an implementation plan and timetable; and then, very importantly, help clients monitor progress toward the objectives of their financial plan, revising certain elements over time as circumstances or life changes may require.
The Four Cornerstone Approach specifically addresses four areas of importance: (1) addressing cash-flow management and analyzing financial strengths and weaknesses; (2) identifying the role in a plan for fixed-income investments and any other future guaranteed sources of income; (3) conducting a needs-based analysis of appropriate protection and risk-management strategies; (4) determining the client's risk tolerance in the context of a suitable portfolio allocation recommendation, balancing growth requirements with an appropriate level of risk assumption.
The bottom line is we strive to provide unbiased, objective financial-planning and wealth-management guidance while working as a team with clients throughout our comprehensive planning process.
You mentioned your investment approach as being a point of differentiation. Please elaborate on that.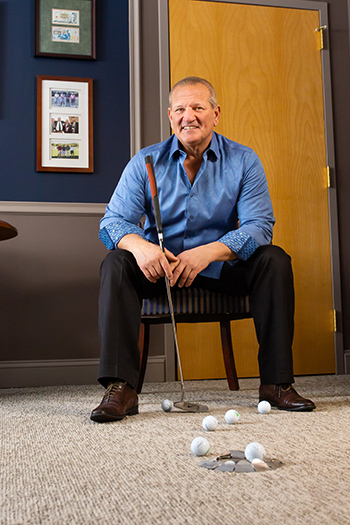 We have always focused on risk management for client investment portfolios, but historically that has been achieved primarily through asset allocation and diversification strategies. We have always paid great attention to properly aligning a client's portfolio with their objectives, risk profile, tax situation, income and liquidity requirements, and time horizons.
Over the last few years, we have started using the services of third-party investment managers more. In addition to the approval process conducted by our broker-dealer, we spend a good deal of time vetting those managers. We want to fully understand the manager's overall investment philosophy, the specifics of their strategy offerings, the strength of their management and research team, and how their strategies have performed against their stated objectives.
We have been pleased with their performance overall. We employ several different managers and identify which ones might be most appropriate for specific clients, or we can use a combination of managers for the same client. We may manage some portion of client portfolios ourselves, primarily using appropriate allocations to various mutual funds.
We have found that many clients who are approaching or in retirement wish to continue to see their investments grow but are also looking for an enhanced level of risk mitigation during significant market downturns. They lived through the dot-com market meltdown and the 2008–2009 credit crisis and do not want to see their portfolios exposed to that sort of risk and drawdown.
One manager we use primarily employs a model-based, or algorithm-based, approach to tactical or active investment management. Their strategies for a client's portfolio can be responsive to the current market environment, deleveraging based on their indicators when market risk is on the upswing and adding exposure as conditions improve. The benefit to clients, which we saw during the COVID-related downturn of Q1 2020, is the ability to mitigate against the worst of steep drawdowns. If there is systemic market risk on the horizon, these strategies are designed to react to that.
"No question or concern is too big or too small."
In addition to the market-oriented benefit of these types of strategies, we also think that our use of third-party management has other benefits for clients and our firm. We believe we can place a great deal of confidence in investment managers who dedicate 100% of their efforts to monitoring market conditions. Their models and staff can perform this aspect of asset management, frankly, better than we can in terms of their focus. We would rather devote our efforts to "managing the managers," monitoring their strategy performance closely versus stated objectives. It also frees up our time for what we do best, which is providing outstanding service and financial planning for our clients.
Finally, the use of sophisticated investment platforms and strategies allows us to offer clients alternative asset classes and strategies that in some cases can offer leverage—or even strategies that are negatively correlated to the market. We believe that is an important point of differentiation for our firm and can add value for our clients.
How would you like a client to describe the experience of working with your firm?
I would hope they say that David and his firm are trustworthy and that they have served my interests well and place my needs at the forefront. Based on feedback we receive, I think clients appreciate the comprehensive nature of the planning and services we can provide. We will help clients develop solutions through our own resources or, if appropriate, provide a referral to a trusted third-party professional who can further assist with their specific needs. We see our role as helping clients with all aspects of their financial lives. No question or concern is too big or too small.

Cornerstones of a sound financial plan
David J. Wood is a senior vice president and financial advisor at St. Pedro & Associates, located in Royersford, Pennsylvania. Mr. Wood has been in the financial industry since 1991 and says he focuses on "providing sound, unbiased advice in the areas of wealth management, retirement plans, financial and estate planning, and personal and business insurance."
Mr. Wood says, "St. Pedro has a specific planning methodology that we share with prospective and current clients. It's called the 'Four Cornerstone Approach.'"
This approach includes, among many other steps, conducting a thorough review and analysis of these four areas:
Cash management and reserves: "We take an in-depth look at your current financial picture, identify and help maximize your financial strengths, [and] highlight and help minimize your financial weaknesses."
Fixed-income investments: "We determine your fixed-income needs, implement an appropriate strategy to help maximize your fixed-income needs, [and] monitor your fixed-income investments and adjust accordingly."
Protection and risk management: "We review your current protection strategy, conduct a need-based analysis, [and] recommend appropriate protections suited to your individual needs."
Equity investments: "We analyze your risk tolerance, address market fluctuations, [and] ensure appropriate portfolio asset allocation and diversification."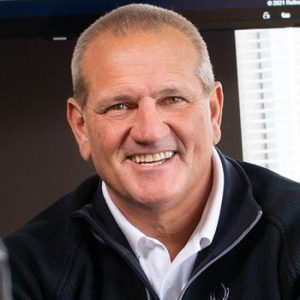 David J. Wood is a senior vice president and financial advisor at St. Pedro & Associates, located in Royersford, Pennsylvania. Mr. Wood has been in the financial industry since 1991 and says he focuses on "providing sound, unbiased advice in the areas of wealth management, retirement plans, financial and estate planning, and personal and business insurance."
Mr. Wood was raised in central New Jersey. His father owned a sheet metal manufacturing company, which his two brothers now run. He says, "My parents instilled a strong work ethic in all of us, while also creating a loving and supportive family environment."
Mr. Wood earned a bachelor's degree in marketing and business administration from West Chester University. He began his financial-services career with Prudential, where, for nine years, he guided clients in building financial plans and implementing insurance and investment strategies.
Mr. Wood joined St. Pedro & Associates in 2000. He is a key member of senior management and has built strong long-term relationships with his clients. Mr. Wood has earned membership in the prestigious Million Dollar Round Table's Top of the Table, where qualifications are based on ethical and sales requirements.
Active in many professional and civic organizations, Mr. Wood is a member of NAIFA (National Association of Insurance and Financial Advisors) and the West Chester Chamber of Commerce. He volunteers his services to the Make-A-Wish Foundation and is an avid supporter of Operation Smile and St. Jude Children's Research Hospital.
Mr. Wood resides in Doylestown with his wife and two children. He enjoys golfing, boating, and spending time with his family at their vacation home on the New Jersey shore.
Disclosure: Securities offered through Securities America Inc. Member FINRA/SIPC. Advisory services offered through Securities America Advisors. St. Pedro & Associates is not affiliated with the Securities America companies. Phone: (610) 792-2500.
Photography by Michael Branscom