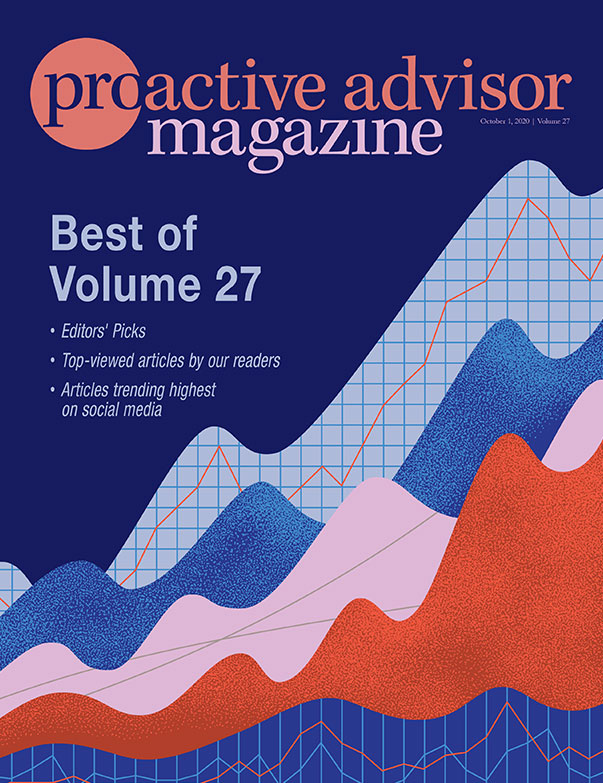 The Best of
Proactive Advisor Magazine: Volume 27
Have you missed any of our recent top articles? Here's your chance to catch up with Proactive Advisor Magazine's "Best of Volume 26."
Please scroll down to view our Editors' Picks, our Top Viewed articles, and pieces Trending On Social Media.
With more people likely to seek financial guidance in the face of an uncertain economy and volatile markets, the role of independent financial advisors has taken on increased importance.
Should an investment in gold be a key element of effectively risk-managed portfolios? Research suggests an optimal allocation at the 20% level, producing the highest risk-adjusted return.
Advisor David Turner says, "The most effective way to pursue success with any goal is to undertake a written planning process, implement the plan, and review regularly for progress."
Dynamic risk management is responsive, ever changing, and puts more defensive tools in a manager's toolbox to combat the black swans lurking on the financial landscape.
The market already rallied sharply off the lows from earlier this year, but historical data from secular bull markets shows that more gains—potentially 30% or more—may be on the horizon.
Market fundamentals during a pandemic year hardly tell the entire story. Behavioral insights can provide valuable context for making more rational decisions about risk and opportunity.
Changes to the components of the Dow Jones Industrial Average can affect investors' portfolios and offer a perspective on growing and declining areas of the overall economy.
Many view gold as an opportunistic "trade." Investors concerned about risk management, and optimized returns in favorable environments, should consider gold as a key portfolio element.
The market typically goes sideways for some time following longer-duration breadth thrusts. Such consolidation periods usually take place early in a new bull market and resolve to the upside.
We look at how several financial advisors address the question: 'How can retirees reconcile their practical need for capital appreciation with their strong desire for capital preservation?'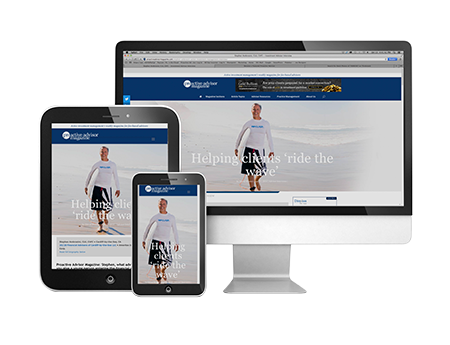 Subscribe to Proactive Advisor Magazine
Get the latest best practices in active money management from experienced advisors and industry experts in your inbox every week. Subscribe at no cost today to get access to thought-provoking articles on topics such as portfolio risk mitigation, dynamic asset-allocation strategies, managing client expectations, and initiatives for business growth.
The odds of another nationwide shutdown are low and economic data is improving. Equity markets should rise as companies, and consumers, continue to adapt to a challenging environment.
Luis Padilla states, "My philosophy over the years has been that if you make the relationship highly valuable to clients, not only will they benefit, but your business will grow."
Rob Santoriello maintains a program of growth for his firm that includes recruiting high-quality financial advisors—and placing the needs of clients at the forefront of his team's efforts.
Learn how advisor Marc D'Elia uses his membership in one of the largest business networking organizations to maintain a consistent flow of client referrals.
Edgardo Castro uses a risk-managed investment approach and financial education—along with his extensive knowledge of the Florida Retirement System—to attract, guide, and retain clients.
Become a featured proactive advisor
Become a featured proactive advisor