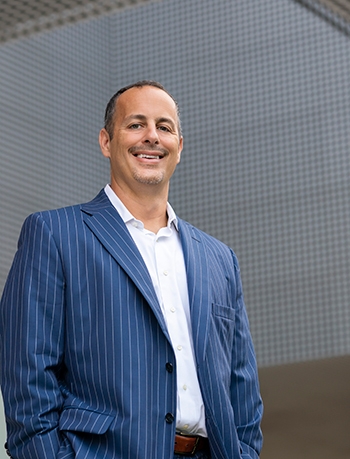 If you are going to be successful in the advisory business, you need a consistent flow of referrals.
My current clients are a good source for introductions to family members, friends, and associates. In general, they place great value on the financial planning we have done together and the relationship we have developed. They are not hesitant to share that information with people in their network. I remind clients at review sessions, "If our firm has exceeded your expectations, please recommend us so we can provide the same service to those you know who care about planning for their financial future."
However, I am sensitive to not pushing too hard for referrals. Some clients may feel awkward about what they feel is an intrusion on someone else's personal financial life. I respect that. All I ask is that they suggest to people in their network that I might be someone that they should meet and see if I can offer services they would find useful.
Beyond current clients, I have benefited greatly from my membership in the local chapter of Business Network International (BNI), one of the largest business networking and referral organizations.
BNI helps build networking skills and is dedicated to members helping members. This, in turn, can help each member's contacts gain access to the valuable services offered by the professionals who are members of the chapter. Each chapter usually has about 50 members, and only one member of a chapter represents a professional specialty. When you are vetted to join a chapter, you are the sole representative in your field and develop relationships with others in the chapter as their preferred resource for the type of services you offer.
It can be a lot of work, but it is well worth it. It is like having a marketing team of 50 people, all working toward a shared objective of helping each other build their business. We meet weekly for about 90 minutes, and it is a highly structured process. We each have a very short time to educate other members each week on the types of people with which we are currently looking to connect.
We also have the opportunity to network informally at the meetings and can set up a time outside the meeting to get to know one another better and learn how to refer each other most effectively. I take extensive notes during the meetings and later review those against my list of contacts to see if there is a good opportunity to refer one or more of the chapter's members. Referrals are usually handled via a phone introduction.
I highly recommend being a BNI member. Developing personal relationships with 50 business owners who are looking to help me grow my business, and vice versa, has translated into tangible growth for our firm.

Respect client sensitivities when asking for referrals to members of their personal network.
Business Network International (BNI) presents an opportunity for advisors to build a substantial referral network.
Disclosure: Marc D'Elia is a registered representative of Lincoln Financial Advisors Corp. Securities and investment advisory services offered through Lincoln Financial Advisors Corp., a broker-dealer (member SIPC) and registered investment advisor. Insurance offered through Lincoln affiliates and other fine companies. Premier Planning Partners is not an affiliate of Lincoln Financial Advisors Corp. CRN-3089451-051520
As of 2022, Mr. D'Elia is registered with LPL Financial.
This article first published in Proactive Advisor Magazine on July 16, 2020, Volume 27, Issue 2.
Photography by Steve Widoff

Steven Heiman • Wichita, Kansas​Cooper Malone McClain Inc.Read full biography belowProactive Advisor Magazine: Steve, how do you see your role in working with clients?​While I work with many clients on their total financial picture, I see myself as more of an...

Top-performing financial advisory teams know that success is an ongoing process. They seek out opportunities to learn and share with each other, implementing best practices and effective drivers of growth.[dropcap style="font-size: 60px; color:...

​espite the threats emanating from the banking sector last week, equity markets handled the uncertainty with surprising weekly strength. Amid heightened volatility, the S&P 500 registered a weekly gain...

he calendar year 2022 was difficult to navigate for most asset classes. To put it in perspective, it was the first calendar year on record that saw the S&P 500 Index and U.S. 10-year Treasury bonds both...