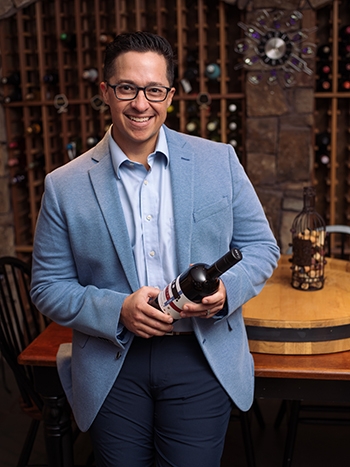 When I founded Maryland Wealth Management, I knew that potential clients interested in our firm would be likely to go to our website to find out about my background, the types of services and planning we offer, and our philosophy surrounding client service.
It was important to me to be transparent in what a client could expect and to set the tone from the start on the value we place on building strong relationships. I probably went through 30 different drafts before being satisfied with 10 principles that truly capture the way we want to work with clients.
These 10 relationship principles, directed to clients, form the foundation for our firm's mission:
Your relationship with us is paramount in every aspect.
Your interests are our first priority, and we embrace that obligation.
You will not own a product we have created.
You will understand what you are paying in fees.
Your money, securities, or assets will not be held by us.
Your portfolio assets that we manage are visible at any time online.
Your advisor is independent from any bank, investment instrument, insurance company, or custodian.
Your performance is measured by an independent third party.
Your securities and prices will only be furnished by a third party.
Your goals are what guide us to lead you.
At the end of the day, we want to work with clients to help them take each step in their financial journey with trust, transparency, and passion. This attitude has served our firm well. My philosophy over the years has been that if you make yourself highly valuable to clients, not only will they benefit, but your business will grow.

Advisory firm websites provide key information for prospective clients.
A mission statement or guiding principles can help prospects understand an advisor's philosophy on serving clients.
Disclosure: Securities and investment advisory services offered through Founders Financial Securities LLC. Member FINRA, SIPC, and registered investment advisor.
This article first published in Proactive Advisor Magazine on Sept. 3, 2020, Volume 27, Issue 9.

Photography by Roy Cox

Steven Heiman • Wichita, Kansas​Cooper Malone McClain Inc.Read full biography belowProactive Advisor Magazine: Steve, how do you see your role in working with clients?​While I work with many clients on their total financial picture, I see myself as more of an...

Top-performing financial advisory teams know that success is an ongoing process. They seek out opportunities to learn and share with each other, implementing best practices and effective drivers of growth.[dropcap style="font-size: 60px; color:...

​espite the threats emanating from the banking sector last week, equity markets handled the uncertainty with surprising weekly strength. Amid heightened volatility, the S&P 500 registered a weekly gain...

he calendar year 2022 was difficult to navigate for most asset classes. To put it in perspective, it was the first calendar year on record that saw the S&P 500 Index and U.S. 10-year Treasury bonds both...