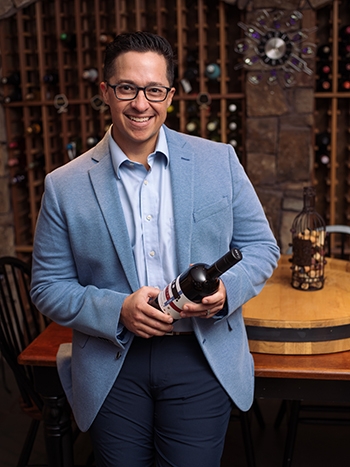 When I founded Maryland Wealth Management, I knew that potential clients interested in our firm would be likely to go to our website to find out about my background, the types of services and planning we offer, and our philosophy surrounding client service.
It was important to me to be transparent in what a client could expect and to set the tone from the start on the value we place on building strong relationships. I probably went through 30 different drafts before being satisfied with 10 principles that truly capture the way we want to work with clients.
These 10 relationship principles, directed to clients, form the foundation for our firm's mission:
Your relationship with us is paramount in every aspect.
Your interests are our first priority, and we embrace that obligation.
You will not own a product we have created.
You will understand what you are paying in fees.
Your money, securities, or assets will not be held by us.
Your portfolio assets that we manage are visible at any time online.
Your advisor is independent from any bank, investment instrument, insurance company, or custodian.
Your performance is measured by an independent third party.
Your securities and prices will only be furnished by a third party.
Your goals are what guide us to lead you.
At the end of the day, we want to work with clients to help them take each step in their financial journey with trust, transparency, and passion. This attitude has served our firm well. My philosophy over the years has been that if you make yourself highly valuable to clients, not only will they benefit, but your business will grow.

Advisory firm websites provide key information for prospective clients.
A mission statement or guiding principles can help prospects understand an advisor's philosophy on serving clients.
Disclosure: Securities and investment advisory services offered through Founders Financial Securities LLC. Member FINRA, SIPC, and registered investment advisor.
Photography by Roy Cox

David Turner, MSF, CFP • Greenville-Spartanburg, SC My Planning Pro • LPL Financial Read full biography belowProactive Advisor Magazine: David, talk about your transition from a career in law enforcement to financial services. I entered law enforcement after a brief...

The role of gold in investment portfolios: Part I Should an investment in gold be a key element of effectively diversified and risk-managed portfolios?Editor's note: Flexible Plan Investments, an active money manager and provider of investment risk-management...

ith all of the publicity surrounding struggling small businesses throughout America, it was somewhat surprising to see the NFIB's Small Business Optimism Index back above 100 for August. The consensus of...

ith the U.S. debt continuing to spike higher and set records, the U.S. dollar is declining, losing more than 10% of its value since March. The Federal Reserve has reduced interest rates effectively to zero...