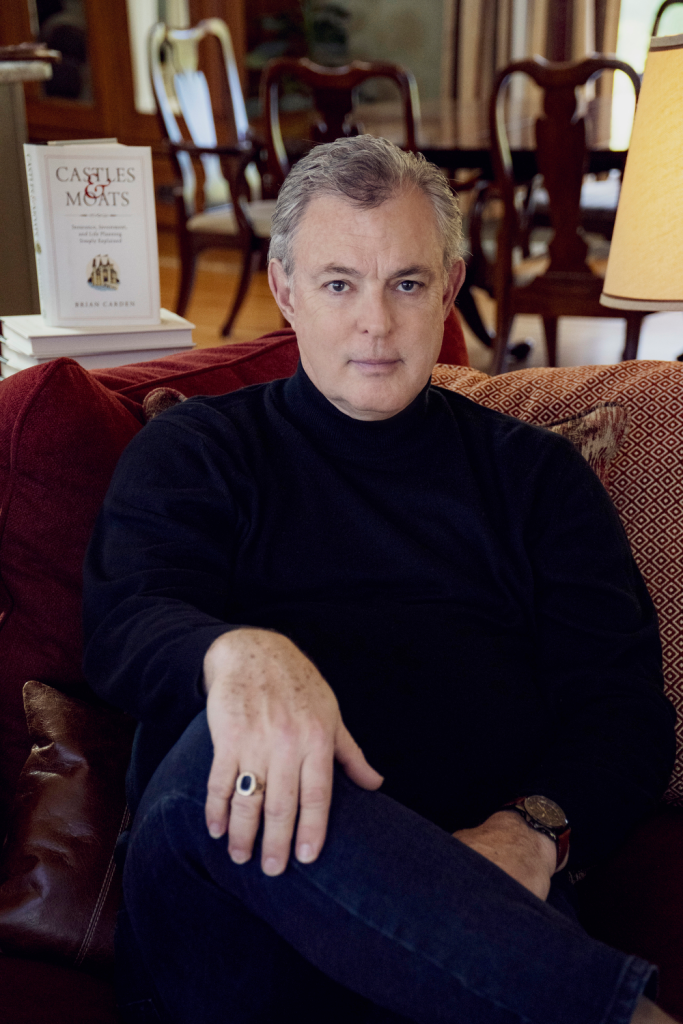 I have been in the financial-services industry for four decades, with 25 years as a full-service financial and insurance advisor. I am proud to have worn several different hats in financial services. These positions all came with unique perspectives on the industry and provided in-depth knowledge of many facets of the business.
I consider my role with clients to be a "calling to serve," and I think of myself as a "professional explainer" in many ways. I have been an avid blogger for years, writing about both finance and life in general—about things that make you go "hmm."
A few years ago, I started writing a book to capture these thoughts and many others in a more in-depth and organized fashion. The result was "Castles and Moats: Insurance, Investment, and Life Planning Simply Explained," published in 2022.
The book provides a user-friendly guide to understanding, prioritizing, and organizing the often-confusing world of financial products and strategies—with the goal of creating better outcomes. The following excerpt from the book's introduction explains in part why I wrote this book and why I think its content is valuable for anyone interested in improving their financial education and financial future:
"After thirty-nine years in the insurance and investment business—and after gaining a lot of wisdom and experience in the financial world (often the hard way)—I've come to some realizations. The biggest one is that most Americans are totally confused about the who, what, when, where, why, and how of managing their finances, insurance needs, investments, and their other assets. Sometimes we feel like we don't know anything. Sometimes, we do. And, of course, there are the times when we think we understand something, but it turns out we don't. That's where we usually get into the most trouble. Like Mark Twain once said, 'What gets us into trouble is not what we don't know. It's what we know for sure that just ain't so.' …
"The title of this book—Castles and Moats—is a metaphor I've used for years, and it's the foundation for my belief system of how all of your insurance, investment, retirement, and life planning should work.
"Simply put: if you're going to build a castle of financial wealth, you better build a moat of protection around it! …
"So no, this book isn't an ego trip, nor is it a bucket list item. It's a tool to help my current and future clients, along with you, the reader, understand the method to my madness. It's a resource that will answer your basic 'castles and moats' questions and help you understand how to best use the financial products, professionals, and resources at your disposal."
Disclosure: Securities and advisory services offered through Madison Avenue Securities LLC. Member FINRA/SIPC, a registered investment advisor.
Photography by Taylor Ballantyne / MediaRow