Personal attention to the distinct financial needs of each client
Personal attention to the distinct financial needs of each client

Proactive Advisor Magazine: Jeff, talk about your path to becoming a financial advisor and how your practice has evolved.
I grew up in Seminole, Florida, located between St. Petersburg and Clearwater. My parents were both educators in local schools. My father was an assistant principal and athletic director, and my mother was a physical education teacher at a parochial school. Athletics were a big part of my school years, and I played high school football and baseball and some collegiate baseball on scholarship. I returned to the area after graduating from the University of Central Florida (UCF) in Orlando, where I received a degree in business administration. UCF has a very strong business program, and I took courses in management, accounting, finance, quantitative analysis, and economics.
I began working in financial services with Infinity Tax and Financial in 2001, having interviewed with the firm's founder, Andy Zorovich. Andy was looking to grow the firm's professional staff and became an invaluable mentor as I learned the industry. Our business model is a little bit different from most in the industry. In the traditional way of doing business, a client might have a tax professional, investment advisor, insurance agent, and estate planner—all in different locations and with little or no experience working together. Most of the time, the advice that one professional gives can impact the advice of the other professionals, but seldom do these professionals talk with each other. At our office, we have access to tax preparers, accountants, financial planners, investment managers, insurance agents, and estate-planning advisors. Our clients can receive guidance from various professionals who frequently communicate with each other, all under the umbrella of our firm's coordination.
While preparing over five hundred tax returns annually, I have been able to build a substantial base of both financial and tax clientele in over 12 states. About 10 years ago, I took over management of the Largo office when Andy established another office in Alabama. I take great pride in helping put our clients in an advantageous position regarding their tax situation and their overall financial planning. We emphasize outstanding customer service and strategic planning as we help clients work toward achieving and maintaining financial success.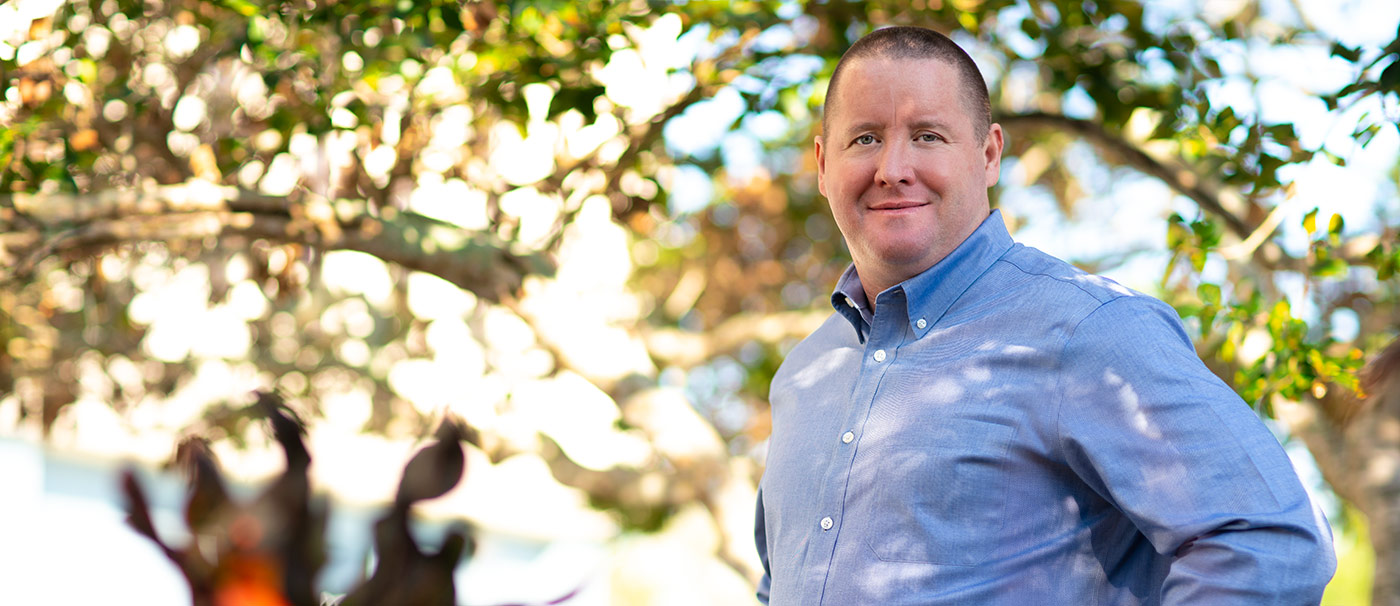 Do you have specific target segments?
Our tax clients are diverse. They include small-business owners, professionals of all ages, and retirees. For advisory services, given the demographics of our area, we have a specific focus on retirement-income planning. We use sophisticated planning software and other types of financial analysis in our retirement-planning efforts, along with our full range of financial services.
We work to meet the specific needs of our clients, so our financial-planning efforts can vary widely depending on what the client requires. Most of our clients are in the middle range in terms of assets earmarked for retirement—your typical hard-working family that has conscientiously saved for their retirement. Many have moved into the area from northern states. Their primary concerns are establishing a budget for a comfortable lifestyle, developing a plan that will allow their assets to provide income throughout their retirement, planning for long-term health-care needs, and legacy planning. Factored into all of these objectives is the desire to mitigate tax exposure and risk for their investments. Many are interested in doing so through some combination of guaranteed income products and managed investment strategies.
What is your financial-planning process?
We believe in a well-rounded approach to our clients' overall financial health. The phrase we use to articulate our goal is "Helping clients protect, grow, use, and bestow their assets." "The Infinity Financial Process," which can include annual tax preparation, is formulated as a road map for our clients.
We take a customized, one-on-one approach to each of our clients so that we can fully understand their financial situation before starting our work. Our initial meeting with a client is extremely important, as is the discovery process that follows. First, we conduct an inventory of financial assets, liabilities, and potential future income streams and obligations. Then, we review insurance, benefits, and pension programs that may be in force. From there, we will discuss a client's life goals and objectives moving forward, family situation, legacy objectives, risk profile, and any other factors that may influence their financial planning. The net result is a planning process that covers the five major categories of tax preparation and strategy, insurance assessment and strategy, investment guidance and strategy, retirement-income planning, and legacy planning. In a nutshell, all of our planning is highly personalized and goals-based.
Describe your approach to investment planning.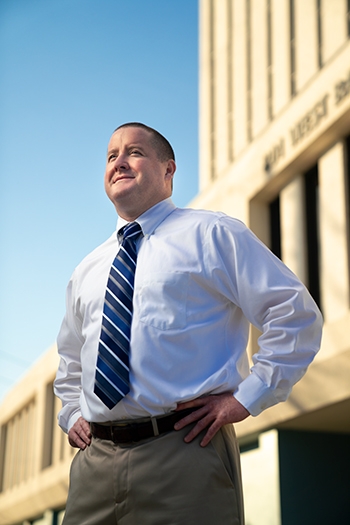 Andy and I have consulted closely on our overall process for investment planning, and we have a consistent philosophy that is shared between our two offices. We often discuss specific client situations, the overall market environment, or the performance of strategies employed by one of our third-party managers.
We approach the area of asset allocation and the selection of individual investment vehicles based on our clients' specific goals. It all depends on the client's objectives, time frame, and attitudes about risk. Each goal, in many cases, might have its own asset allocation. I believe in presenting options to clients, educating them on the trade-offs for each. It is important for clients to not only understand the strategies under discussion but to feel comfortable that those strategies are consistent with their goals. It is critical to fit the investment strategy to the client, not the other way around.
Our asset-allocation process relies heavily on the concept of risk management. We use Monte Carlo simulation to develop asset-allocation strategies and assess the probabilities that a client will reach their goals in a way that is within their comfort zone. By this, we mean that there is a realistic and achievable path to their objectives that incorporates risk management consistent with their risk profile. There are no guarantees with any investment vehicle or strategy, but we would like to put the probabilities of success in our clients' favor in a tax-efficient manner.
We also want to add value for a client and are not restricted in how we construct allocations or the types of specific investment vehicles that are used. These might be basic asset classes, or they could be more sophisticated investment strategies. The question is always, "What will help our clients reach their goals?" Some part of an allocation might use traditional fixed assets such as CDs, bonds, or fixed annuities. Some of it might use equity assets, whether it's individual stocks or mutual funds, variable annuities, or a managed stock portfolio. I understand that the whole area of annuities can be quite confusing for clients, and I spend a lot of time educating clients, helping them explore the pros and cons of different types of annuities, and working with them to investigate which might best fit their income needs and risk profile.
"Our firm places enormous importance on personalized client service."
For the managed portion of the portfolio, we work with third-party money managers. We see our firm as the quarterback of the team, helping direct the different elements of an investment plan. The investment managers we work with tend to have different specialties, such as specific individual security or bond selections or tactical asset management across broader asset classes. We are always conscious of risk management, and this is especially important late in a market cycle. Our retirement clients do not want to experience the types of portfolio drawdowns that were associated with the last two major market declines. We believe the diversification benefits and risk-management focus of tactical asset management can be important components of our clients' investment plans.
What attributes do you think most differentiate your practice for retirement clients?
First, our firm places enormous importance on personalized client service. This means many things, including accessibility, responsiveness, proactivity, and meeting a high standard for quality financial guidance. I was raised to treat everyone equally, and that also carries over to our practice—one's level of income or assets does not affect the level of service one receives. Transparency is also an important attribute, whether it relates to compensation, strategy or account performance, or any other aspect of a client's work with our firm. Finally, I think our reputation and tenure in the community is important to clients. They can feel confident we are going to be here for them for many years to come. I stress to clients that we are local, independent, and relatively small compared to a national firm. They will always have my personal attention.

Client advisory board provides critical practice feedback
Jeff McAvaddy is a registered representative and financial professional at Infinity Tax and Financial Planning, located in Largo, Florida. Mr. McAvaddy has over 18 years of experience in the financial-services industry and focuses on tax preparation, financial planning, investment management, and retirement-income planning.
Mr. McAvaddy says that an important component of his firm's practice management is a client advisory board, which was set up several years ago and meets two to three times a year. Key aspects of the client advisory board include:
Client representation on the board may rotate over time to different clients.
Board members fill out a questionnaire before the meeting to suggest agenda items.
Open discussions are held with the board to share ideas for practice feedback and improvement—including suggestions on process, communication, products, and services.
The board meeting usually includes a dinner for members and the firm's principals.
Board meetings are supplemented with regular client-appreciation events, often connected to a charitable purpose. Clients are encouraged to invite friends or associates to the events.




Jeffrey (Jeff) McAvaddy is a registered representative and principal financial advisor at Infinity Tax and Financial Planning, located in Largo, Florida. Mr. McAvaddy has over 18 years of experience in the financial-services industry and focuses on tax preparation, financial planning, investment management, and retirement-income planning.
Mr. McAvaddy was born in Virginia and has spent most of his life in Florida, growing up in Seminole. His mother was a physical education teacher at a parochial school, and his father was an assistant high school principal and athletic director. He says, "Athletics were a big part of our family, and I went on to become a pretty good high school football and baseball player. Our high school baseball team was one of the top-ranked teams in the country." Mr. McAvaddy was a scholarship baseball player at Troy State (now Troy University) in Alabama before transferring to the University of Central Florida, where he graduated with a degree in business administration.
Mr. McAvaddy entered the financial-services industry with Infinity Tax and Financial Planning, where he focused first on tax preparation and then built broad experience in financial planning, investment management, insurance, and related advisory services. He says, "While preparing over five hundred tax returns annually, I have been able to build a substantial base of both financial and tax clientele in over 12 states." Mr. McAvaddy has been recognized within his firm with an award for dedicated client service. When the founder of his firm established a second office in Alabama, Mr. McAvaddy assumed responsibility for managing the Largo office.
Mr. McAvaddy and his wife were married in 2018 and recently welcomed their first child, a daughter. They enjoy spending time at home and outdoors as a family, are involved with their church, and frequently attend live music events. Mr. McAvaddy is an avid runner and participates in races, while his wife competes in triathlons.
Disclosure: Securities offered through American Portfolios Financial Services Inc. (APFS), member: FINRA/SIPC. Investment advisory services offered through American Portfolios Advisors Inc. (APA), an SEC registered investment advisor. Infinity Tax and Financial Planning is not affiliated with APFS and APA. Neither APFS nor its representatives provide tax, legal, or accounting advice. Please consult your own tax, legal, or accounting professional.
Photography by Steve Widoff