Delivering an exceptional wealth-management experience
Delivering an exceptional wealth-management experience

Proactive Advisor Magazine: Telton, what motivated you to enter the financial-services industry?
Coming out of college, I was blessed to have several opportunities available to me. First, I was considering becoming a college basketball coach. That is a difficult industry to get into, but I had been playing for one of the top coaches and mentors in the nation, Bill Evans. At the time, Southern Utah University was known as "the coach factory." Coach Evans invited me to stay on as a graduate assistant.
Second, I had a successful career in the classroom. I was an English major and graduated summa cum laude. I was named "The Outstanding Graduate in English Education," and my work was published in a national writer's publication. I was seriously considering a career in education.
Finally, I have always been fascinated by the financial markets. When I was young, my mother taught me that the money I was saving for college and a church mission could be invested, not just sitting in a savings account. I started investing in my first mutual fund at age 9. In college, I became licensed and worked part-time for a well-known company in consultative sales of mutual funds and life insurance. My third career option was to move full-time into the financial-services industry after graduation.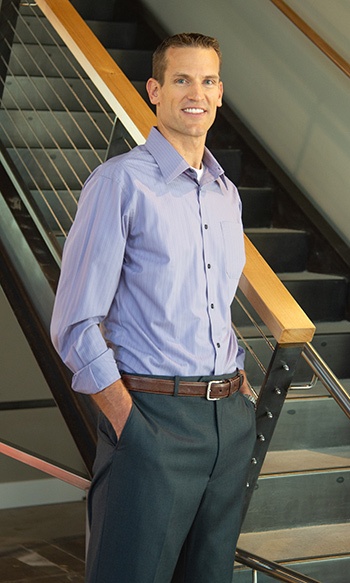 It was a difficult decision for me. I had some exploratory meetings with national financial-services firms and, coincidentally, met an individual through church who was an independent financial advisor. He was willing to have me start with his firm and be independent from day one. I decided to move in that direction.
I was motivated by research I had done on the vast number of people who would be facing retirement over the next couple of decades. This generation of people working toward retirement has been, and will be, confronted with many financial challenges. I knew I could have a huge positive impact by specializing in this area of planning.
I was also convinced that a successful and impactful financial advisor should have a natural affinity for coaching people and being an educator, which was appealing to me. I've designed my client interactions around being a coach, teacher, and motivator. I have also placed a great emphasis on continuing education in the field, both formally and through my own research. I have become a Certified Financial Planner and Registered Financial Consultant.
Talk about your current practice—the client segments you focus on and the services you provide.
We are a full-service financial-advisory firm with experience in a wide range of financial solutions for individuals, couples, and families. These include financial planning, retirement planning, estate planning, investment management, and insurance planning. We also provide various financial solutions to companies, including investment-management services for retirement plans. We can also address business owners' own wealth-management and insurance needs.
In terms of segments, I mentioned how the opportunity of working with retirees or those close to retirement was a critical factor in my decision to enter the business. This is, of course, an important target segment for our firm. Since the impact of the Great Recession just about 10 years ago, I believe that retirees need sound financial planning more than ever. I have found that many clients facing retirement have come to our firm because they were looking for a different approach.
They are concerned with having enough income and protection for their family throughout what could be a lengthy retirement period. They are also concerned with how to mitigate tax exposure and effectively build a legacy plan. We have intentionally decided to accept a limited number of new clients each year. We have found these clients are very receptive to our protection-based investment approach, attention to personalized service, and consultative approach.
I have developed specialty knowledge with certain client segments. I work with professors who are retiring from SUU; medical professionals from Intermountain Health Care; and employees of local school districts, cities, and state government. For these groups, we offer managed investment solutions through their 401(k) plans, and consult on their pension and benefit plans. Lastly, I have specialized in working with women, especially those facing life transitions. I have conducted extensive research addressing the unique needs of women who are the sole financial decision-makers for their households. I have coined the phrase "managing matriarchs" to describe their difficult but empowered position.
What does your planning process involve?
For retirees and those on the cusp of retirement, I have found that protecting and growing their assets with the goal of progressing toward secure retirement income are the highest priorities. I use a consultative wealth-management process that I have developed and honed over the past decade. Our mission is to deliver a simple and elegant wealth-management experience that will be indispensable as clients plan for their future.
The foundation of this approach is the way we conduct discovery meetings. I seek to understand our clients' highest current priorities, core values, important personal relationships, outside advisor relationships, lifestyle interests, health concerns, and long-term goals. Combined with a complete review of a client's current financial status, assets and liabilities, and retirement-plan benefits, this provides the level of understanding essential to building a wealth-management plan. We also discuss how we might work most productively together from a process and communication standpoint.
"We seek to deliver a protection-based approach to wealth management."
We move from there to a structured flow of key milestones in the planning process, including the development of an investment plan and investment policy statement, specific allocation and strategy recommendations, implementation of the plan, and ongoing review and monitoring.
The second phase includes addressing the full range of financial needs a client may have. This includes an examination of tax-mitigation strategies, estate-transfer planning, insurance and liability protection, and charitable-giving needs. We refer to this as "advanced planning," and call upon our expert professional team members, who have specific capabilities in these areas. The ultimate objective is to finalize a holistic and seamless financial plan. All the moving parts should be aligned with the client's highest priorities and core values.
How do you develop specific strategy recommendations?
During investment planning, we analyze the client's short- and long-term goals, needs for retirement income, risk profile, and time horizon, among other factors. I personally believe in the concept of using the services of professional investment firms that have the experience, research capability, strategic expertise, and compatible investment philosophy that will work advantageously for our clients' portfolios.
Each investment plan is specifically designed for each client, but there are three broad elements to most of the portfolios we recommend. First is a core element, which tends to be long term in nature, highly diversified, and actively managed. We use seven asset classes and an even larger number of specific funds or ETFs. Over the last 20 years, this type of core approach has provided a higher average annual return than the S&P 500 and significantly lower drawdowns in bear markets. There are no guarantees that this performance will be replicated going forward, but I am confident in this multiple asset class and international approach to prudent diversification.
That core is often supplemented with two other portfolio components. One is a risk-managed approach using a variety of actively managed tactical strategies. These could be trend-following, mean-reversion, or sector-rotation strategies. These strategies can dial up or down their market exposure according to current market conditions and can go to cash in very risky market periods. The last approach is a factor-based strategic approach that is also actively managed and uses targeted investment factors, including volatility rotation (rotation between high beta and low volatility), sector rotation, and country rotation. These factors can offer the potential to manage risk and opportunities for growth.
I mentioned before that we seek to deliver a protection-based approach to wealth management. This includes our philosophy in constructing client investment portfolios. The three key approaches I just outlined all have some element of active management; can adjust to different market environments, in some cases very quickly; and each employ their own approach to risk management.
I believe this multi-manager, multi-strategy, multi-asset-class approach to diversification is highly responsive to the needs of our retiree clients. They seek to achieve asset growth over time while helping protect against the market risk of worst-case scenarios. I think our clients would agree that this conceptual investment approach fits well with the overall goal of helping them become responsible and successful stewards of their wealth.

Telton Hall, CFP, founder of Utah-based Advanced Financial Planning LLC aims to deliver an exceptional wealth-management experience to clients, with a focus on successful retirees. He believes that compatibility between advisor and client is the key to a successful relationship. His robust approach to discovery meetings gets at core client beliefs that help ascertain if there is a good fit. Here are a few areas he explores:
Highest current priorities/current financial situation.
Defining a productive working relationship.
Core values.
Important personal relationships.
Outside advisor relationships.
Lifestyle interests and health concerns.
Long-term goals.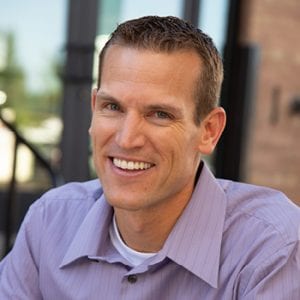 Telton Hall is the founder of Advanced Financial Planning LLC, located in Cedar City, Utah. His firm offers clients "a continuous approach in helping identify, plan for, and reach their most important financial goals." Mr. Hall offers financial solutions for successful individuals and business owners, with a focus on retirement planning, employee benefits, and investment management.
Mr. Hall grew up in a small community near Zion National Park, where his family owned a working farm and raised horses. He says he and his five siblings "all had to pitch in and helped take care of the chores." He served on a two-year, Spanish-speaking, church mission in California before graduating summa cum laude from Southern Utah University (SUU), where he played varsity basketball. As an English major, he received "The Outstanding Graduate in English Education" award.
Mr. Hall became licensed and worked part-time selling insurance and mutual funds in college. He says he faced a difficult choice upon graduation between opportunities to coach collegiate basketball, pursue a career in education, or enter the financial-services industry. He was inspired to become a financial advisor by the desire to serve the complex financial needs of "baby boomers" and retirees.
Mr. Hall is a Certified Financial Planner and Registered Financial Consultant. He volunteers for several organizations, including a mentorship program at his alma mater for students interested in the financial industry, a church group for young men, and the local Lions Club. He also sponsors an SUU scholarship program called Everyday Leaders. He is active in his local community and served a term as vice chair of the Iron County Republican Party. Mr. Hall has been a member of Business Network International (BNI) for several years.
Mr. Hall and his wife have four young children, and they enjoy outdoor activities in their "beautiful part of the country." They are active in their church and spend time together skiing, mountain biking, hiking, and camping.
Disclosure: Securities and advisory services offered through Geneos Wealth Management Inc. Member FINRA & SIPC.
Photography by Karl Hugh