Understanding what is truly important to clients
Understanding what is truly important to clients

Proactive Advisor Magazine: John and Louis, please discuss the progression of your careers.
John Summers: I take great pride in having served clients for over 30 years, providing guidance that I think has positively impacted people's lives. My first position was with Prudential. I started in 1987 and spent seven years with the company, primarily in sales of life, health, accident, and property insurance. I did very well in my first two years, winning an award for production. I was promoted and spent the next five years in sales management roles. I left to join Connecticut Mutual, which was later acquired by Mass Mutual, and began a stronger focus on the investment area, along with consultative insurance sales.
In 2004, I began to consider going independent and made the move, encouraged strongly by an individual I respected in the business. I started Summers Financial Group and have been registered for the past 15 years with a few different broker-dealers. I became an LPL Financial representative in 2018, and that is when I turned my practice to the fee-based advisory model. Our firm offers a broad array of financial products and services, with strategies for individual clients across various areas of insurance protection, retirement planning, college funding, and investment management. We also work with businesses, offering personal financial guidance for management teams and also business continuity and employee benefits strategies.
Louis Giuliano: I was introduced to the investment world by my father, who was an active investor. He gave me his books on trading and technical analysis, and I read all of those in high school. I began searching out many classic investment books, both theoretical ones and those talking about the philosophies of famous investors, such as Ben Graham and Warren Buffett. When I got to college, I had already read most of the books in my investment classes. That certainly helped me become the top student in my advanced investment course. I earned a degree from Saint John Fisher College in finance and was an active member of the investment club.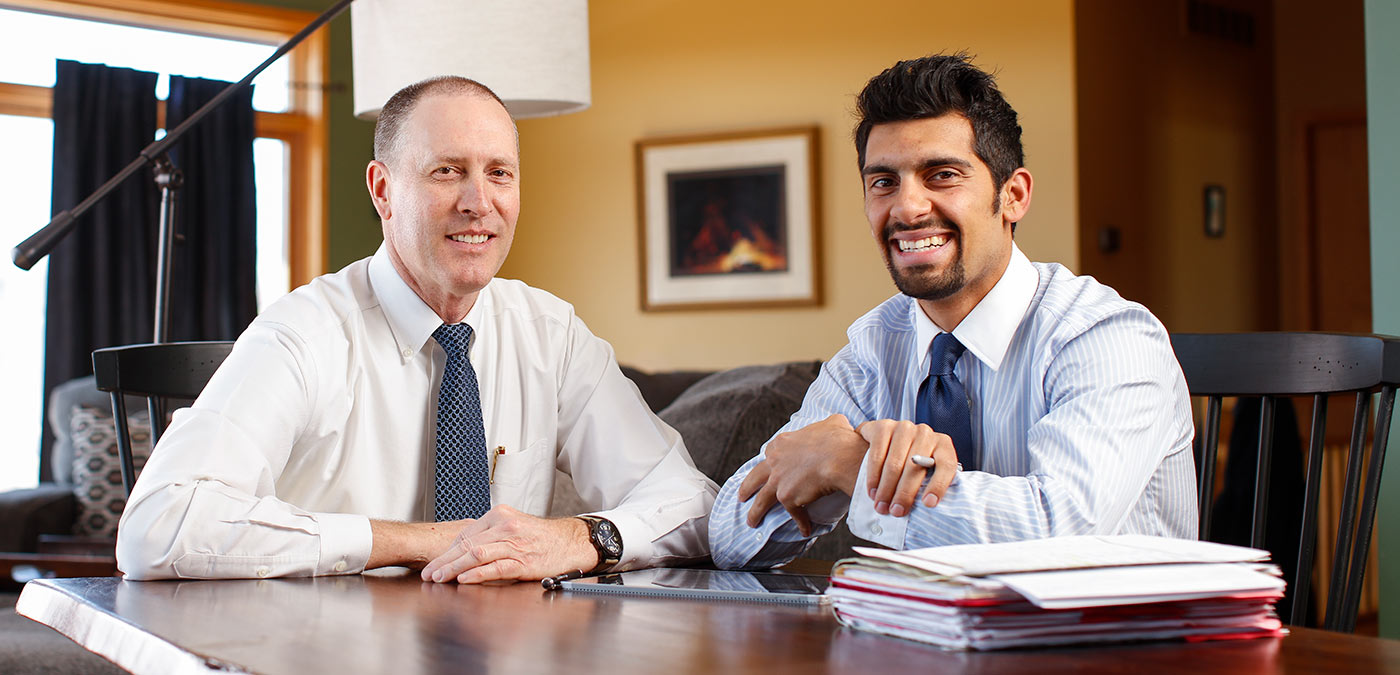 I first spent time at Summers Financial Services during a college internship. I had one other internship and one externship in college with financial firms and took a position with AXA Advisors after graduation. I had dinner with John after spending a few months at AXA. We talked about his future plans for the firm and the fact that he would be moving to a fee-based advisory model. We also identified several areas where I could play an instrumental role in developing new clients and helping John to serve his many current clients. I was very excited and pleased when he asked me to join the firm in 2018. This position represents a great opportunity to further develop my skills as an advisor and help John to grow the firm as we work closely together with clients.
Talk about your mission in serving clients.
John: I think the most important thing is making sure our clients have a strong comfort level and trust with us on a personal level, and see value in our firm's capabilities. We work hard to ensure that we fully understand their financial and life situation and develop strategies that can meet their needs. We are independent, which means we have access to a wide range of products and services—we always strive to put the client's interests first. I have worked with many of our clients for a number of years, and I think they have come to appreciate that I am a straight shooter.
I try to make financial concepts accessible to our clients from an education standpoint—I don't talk over their heads, am a good listener, and make sure they have ownership of their financial strategies. We don't have to get into all the deep technical details, but I want them to acquire a basic knowledge of what they are doing and why they are doing it—and how their strategies are working toward the achievement of their objectives. I believe that successful relationships in our business involve both parties working toward a mutually agreed upon vision and specific goals.
"We always strive to put the client's interests first."
Louis: I agree with John that developing a strong level of trust with our clients is the number one factor in creating beneficial relationships. When clients and our firm are on the same page in terms of defining objectives, we can then propose suitable strategies. While we have many sophisticated tools for analysis, identifying strategies for each client is still equal parts science and art. It is very important for us to have a solid rationale for what we are proposing to a client and that we make sure they understand how it fits with their goals. We will work with clients until we are all comfortable with the direction of their strategies and have shared expectations for how they will work together. That process usually goes very smoothly.
Describe your approach to investment planning for clients.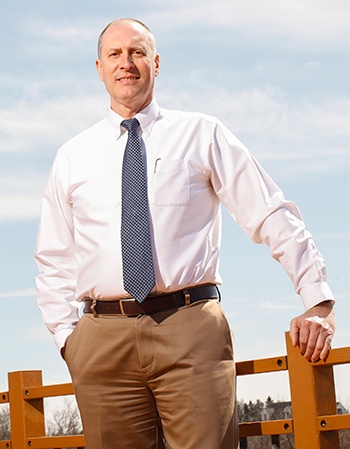 John: Investment planning is a direct outgrowth of the overall planning process. We follow five steps in our process: discovery and fact-finding, analysis, design and consultation with the client, implementation, and periodic review of progress versus objectives. It is important to remember that investment planning is only one piece of the client's overall financial strategies, which may include insurance protection planning, college planning, and retirement-income planning. And there are subsets of these areas, such as Social Security or planning for long-term care. There may also be other components of the plan, such as estate or tax planning, where we may refer another trusted resource.
Once we understand the context of the investment piece of the plan, we will consider a client's specific objectives, their time frame, their risk tolerance, and various approaches to asset allocation. For most clients, we use fee-based managed accounts and can utilize many different investment resources. For clients near or in retirement, my preference generally is toward recommending actively managed strategies and funds.
For these clients, I am interested in diversification and risk management, recommending professionally managed funds or strategies that can provide competitive returns. Some of the strategies we utilize from third-party resources are more tactical than others, but they all basically share some level of active management. The investment models we favor can automatically rebalance a client's investment holdings and can adjust to market conditions, with an objective of smoothing out market volatility. The investment managers we use have comprehensive historical data, are largely quantitative or rules-based in the nature of their strategies, and strive to mitigate market-driven losses during turbulent markets. While there are no guarantees, I believe over the long term this can provide more stability for client portfolios, which is very important to this client segment.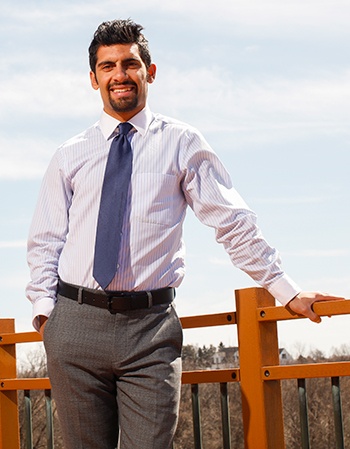 Louis: While probably over 90% of the strategies we use have an actively managed focus, there may be a role for lower-cost passive strategies for a client, especially younger ones with a long time frame. They are more in the growth and accumulation mode rather than getting ready for distribution. It is not uncommon to present two different investment approaches to a younger client, one more active and one more passive. We would then review the rationale for each approach, coming to an agreement with the client on how they would like to proceed.
John: I think the concept of reviewing alternative approaches goes to the heart of our practice and the collaborative way we work with clients. Our ability to utilize many different types of financial products and services is beneficial for our clients, and it allows us to customize an investment approach that works in a suitable manner for their goals and objectives. Today's financial markets are complex. We want to help clients navigate them in a manner consistent with their needs, preferences, and what is truly important to them—and to do so with confidence.

Educating pre-retirees on retirement and Social Security planning
John Summers is the founder of Summers Financial Services, located in Victor, New York. Mr. Summers utilizes seminars and workshops to educate pre-retirees on issues related to retirement and Social Security planning. He has been providing financial education in his community and the surrounding area for about two decades, and he has earned the National Social Security Advisor (NSSA) certificate. His workshops cover topics such as the following:
Strategies to maximize Social Security benefits.
Coordinating spousal benefits.
Understanding survivor benefits.
The pros and cons of claiming Social Security at different ages.
The impact of Social Security rule changes.
Creating income streams to last throughout retirement.
The roles of different insurance and investment products in retirement planning.

Top-performing financial advisory teams know that success is an ongoing process. They seek out opportunities to learn and share with each other, implementing best practices and effective drivers of growth.[dropcap style="font-size: 60px; color:...

​espite the threats emanating from the banking sector last week, equity markets handled the uncertainty with surprising weekly strength. Amid heightened volatility, the S&P 500 registered a weekly gain...

he calendar year 2022 was difficult to navigate for most asset classes. To put it in perspective, it was the first calendar year on record that saw the S&P 500 Index and U.S. 10-year Treasury bonds both...

Michael Kuczinski, CLU, ChFC, RICP, CFP • Millstone Township, NJ Total Wealth Enhancement Group LLC • Garden State Securities Inc.he majority of our clients are within 10 years of either side of retirement....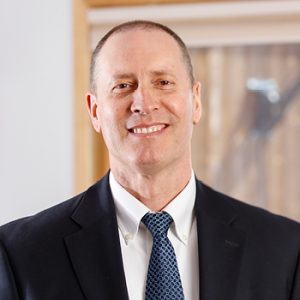 John Summers is the founder of Summers Financial Services, located in Victor, New York. Mr. Summers was born in Buffalo, and he and his sister were raised in Clarence, New York. His father was an engineer for Westinghouse and his mother was a homemaker. Mr. Summers was an accomplished athlete in high school in football, basketball, and track. He attended the University at Buffalo, where he studied business administration, and also did coursework at SUNY–Brockport and the University of Texas–Arlington.
Mr. Summers entered the financial-services industry with Prudential Insurance in Buffalo. He says he received great training. "I did extremely well, winning an award my second year, and moving into management for the next five years," says Mr. Summers. He also worked for Connecticut Mutual, later bought by Mass Mutual. He decided to become an independent advisor and started his own firm in 2004. Mr. Summers is a frequent presenter at financial education seminars and is a member of the National Social Security Association (NSSA). He has successfully completed the NSSA certificate program for advisors.
Mr. Summers is proud of his three children and two grandchildren. He is an avid outdoorsman and enjoys living in his "dream home on 15 acres." He likes fishing, hunting, hiking, snowshoeing, vegetable gardening, and home brewing. He is a current member and past president of the Victor Farmington Rotary Club.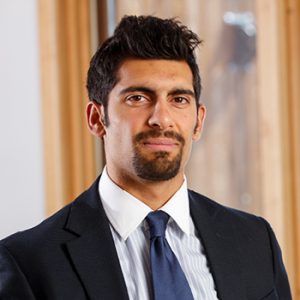 Louis Giuliano is a financial advisor at Summers Financial Services. Mr. Giuliano was raised in Spencerport, New York, a suburb of Rochester. He attended public schools, excelling as a soccer player, and was a member of the chess club. His father was a technical specialist at Eastman Kodak and his mother was a property manager and homemaker.
Mr. Giuliano says he has "always been fascinated with the financial markets" and starting reading "classic" financial books in high school. He attended Monroe Community College and transferred to Saint John Fisher College, where he graduated with a bachelor's degree in finance. He was a member of the investment club in college, made the dean's list, and played soccer for four years, with his team winning two championships.
Mr. Giuliano had two internships and one externship in college with financial-services firms, including Summers Financial Services. He acquired his insurance license while still in college and worked after graduation for AXA Advisors, fulfilling the requirements for the Series 7 and Series 66 licenses at that time. He joined Summers Financial Services in 2018, attracted by "the firm's business model and strong commitment to serving clients." He enjoys reading, golf, and movies.
Disclosure: Securities and advisory services offered through LPL Financial, a registered investment advisor. Member FINRA/SIPC. Summers Financial Services is a separate entity from LPL Financial.
All investing involves risk including loss of principal. No strategy assures success or protects against loss. There is no guarantee that a diversified portfolio will enhance overall returns or outperform a non-diversified portfolio. Diversification does not protect against market risk. Rebalancing a portfolio may cause investors to incur tax liabilities and/or transaction costs and does not assure a profit or protect against a loss.

Photography by Matt Wittmeyer