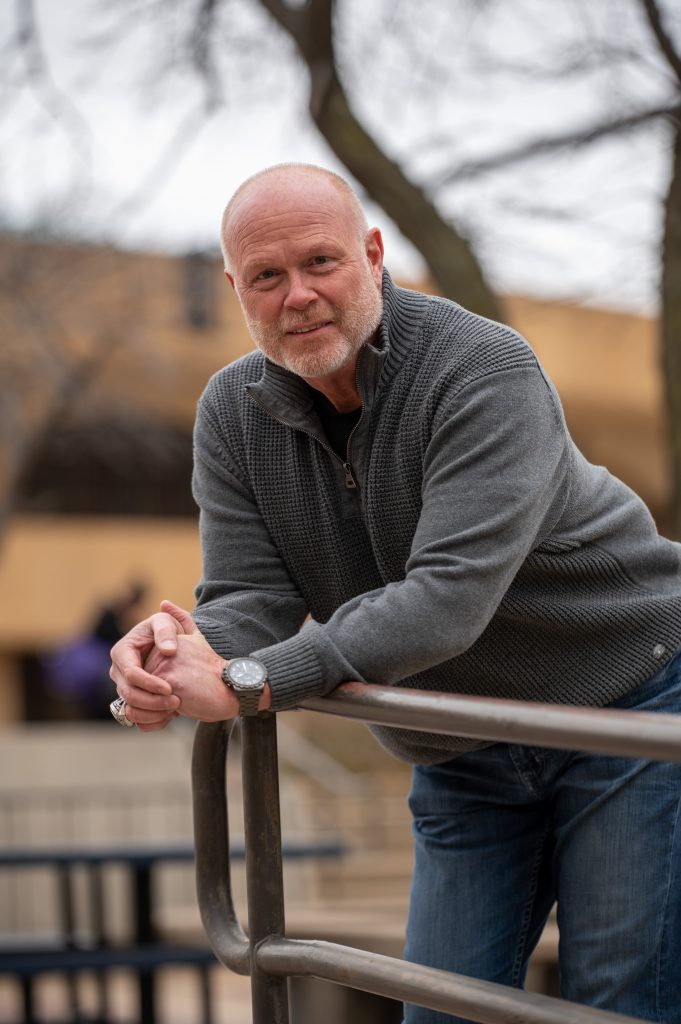 I have always had a deep passion for all kinds of sports, especially baseball and football. I was a pretty fair baseball player in high school and was excited to have a pro tryout. Unfortunately, due to injuries and other factors, my college baseball career never really took off. But it was still a worthwhile experience, and I value the friendships I made during that period of my life.
I graduated from the University of Kansas with a major in sports administration and a minor in finance. After working for a period in the sports and recreation field after college, I decided to pursue a career in the financial-services industry. I worked for a couple of major firms in the industry, including Morgan Stanley, before joining Cooper Malone McClain, a smaller firm in Wichita, Kansas, in 2003.
Early in my career, a friend who was a sports official for a youth basketball league needed an emergency fill-in for a game and asked me to help out. I found I loved officiating, and it was a great way to supplement my income as someone new to the financial industry. I studied hard, sought out advice and mentoring, and consistently worked my way up to higher levels of officiating. Now, many years later, I have had extensive experience as a basketball and football sports official for high school, junior college, and NCAA games, as well as indoor arena football. I have officiated in seven NCAA football bowl games and several indoor football playoff games.
Being a high-level sports official has proved to be beneficial in more ways than I could have imagined. It has created a significant networking opportunity for building my financial clientele. I also discovered that several specific aspects of officiating are very relevant philosophically to my financial business:
A high degree of integrity and being held to a higher standard of execution.
The ability to quickly decipher complex situations, view and evaluate them as smaller pieces, and put them back together as a whole in real time.
An eye for detail. How you accomplish little things dictates how the whole picture is going to develop. When recommending investment strategies for my clients, it's imperative I have as much accurate and detailed knowledge about their needs and goals as possible. Only then can I allocate their investments properly for a tangible, positive impact.
The ability to adapt to the needs of the situation. Each athletic event is very different and may require a different type of focus depending on the level and style of the teams involved, but our standards as officials are unwavering. In the same way, the needs of each of my clients are unique and may require a different portfolio strategy, but we always incorporate enduring fundamental principles such as risk management, multi-asset-class diversification, and proactive management.
Alabama football coach Nick Saban once said, "When you have something good happen, it's the special people that can stay focused and keep paying attention to detail, working to get better and not being satisfied with what they have accomplished." I live by this motto in both my professional and personal life. The ever-changing landscape of the financial environment requires it.
Disclosure:​ Registered representative of and securities offered through Cooper Malone McClain Inc. (CMMCI), registered investment advisor, member FINRA/SIPC. Clearing services provided by Hilltop Securities Inc., Dallas, Texas.
Photography by Tim Davis




Quantitative analyst Rob Hanna discusses implied versus realized volatility and how their relationship may have impacted VIX levels the past two years.

Financial advisor Ken Lubkowski says working with his OSJ gives him the flexibility to shape his practice, offering timely support in many areas.