Building a strong 'core' for client portfolios
Building a strong 'core' for client portfolios


Proactive Advisor Magazine: Steve, how do you see your role in working with clients?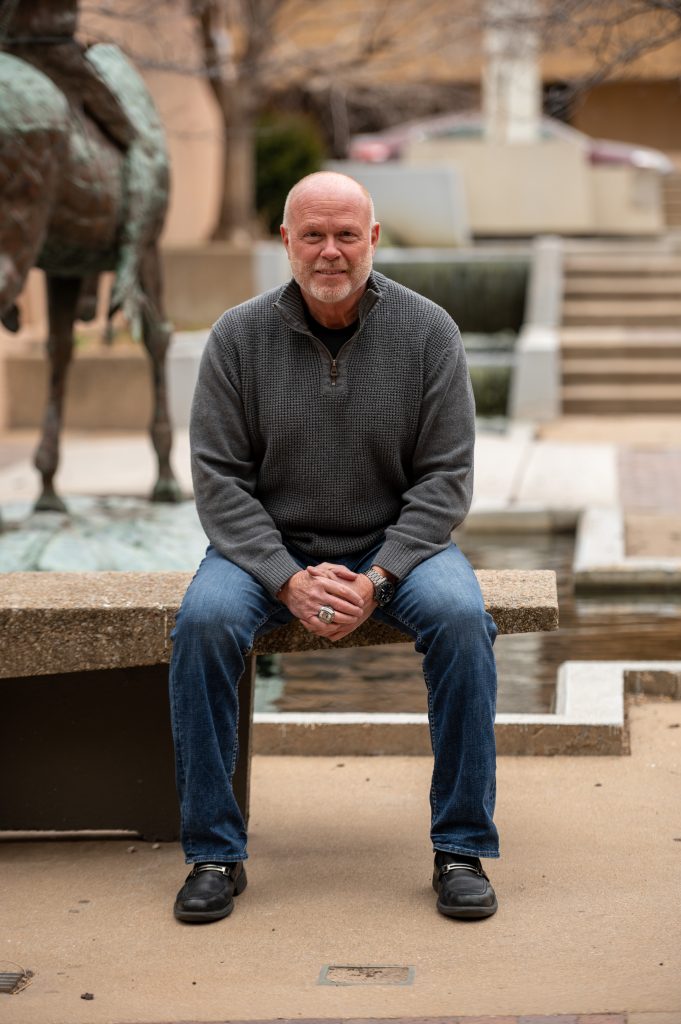 ​While I work with many clients on their total financial picture, I see myself as more of an investment consultant. I am very passionate about helping people grow and protect their assets and believe my greatest strengths lie on the investment side of the business.
Before joining our firm, Cooper Malone McClain, I spent close to a decade working for national financial firms, including Dean Witter and Morgan Stanley. I received very sound training early in my career, gaining a deep understanding of the financial markets and how to address each client's individualized investment needs. I also have years of experience and training in retirement planning and many other aspects of the financial industry.
At the center of everything I do is helping clients put their money to work in a way that is consistent with their attitudes around risk, their actual risk capacity, and their long-term financial goals. That is consistent with the mission of our firm.
When I first interviewed for a position here many years ago, I was looking for a smaller firm that would provide the freedom to run my own business, the ability to source investment solutions from a large universe of providers, and a collegial and high-quality culture. One of the founders, John Cooper, liked my background, and we had an extensive conversation about my goals and how they would fit with the firm. I will never forget when he said two of the most important things to the firm were having the highest ethical standards and always taking very good care of the firm's clients—placing their needs and satisfaction at the forefront. That was exactly the mindset I was looking for, and I have enjoyed working here for about 20 years now.
How do you approach the overall planning process with clients?
I often say that each client is like a snowflake, with his or her own distinct characteristics. Everybody has a different background, career, family life, financial profile, prior experience with investments, and risk appetite—as well as their own biases about various investment approaches or vehicles.
My planning process is not set in stone and can vary widely depending on what the client is looking for me to do. But there are strong commonalities in how I approach the initial planning with each client. First, I want to learn as much about them as possible, both on a personal level and in terms of their overall financial goals. I want to truly listen to them and ask a lot of questions, and the discussion is all about their needs and wants. I then evaluate everything they have provided in terms of qualitative and quantitative input and try to come to some common ground around their overall financial and investment objectives.
Next is an educational component, where I share my beliefs about investment cycles and broad thoughts on sound portfolio construction, risk management, diversification, and the importance of high-quality investment vehicles. I try to make this an interactive discussion and literally will draw pictures on a scratch pad that I save for each client. In almost all cases, I will see the light bulb being switched on for a client and know that we will then be able to proceed to formulating specific portfolio recommendations that address their objectives. We also may discuss a wide range of other financial-planning needs, such as specific retirement-income planning, legacy or trust needs, or topics like Social Security or Medicare. In some of these areas, I may organize follow-up sessions with qualified professionals who may have more specialized knowledge. The bottom line is that if a client has a need in any financial area, we will either guide them directly or help them find quality solutions through our network of professional contacts.
Describe the investment philosophy you set out to clients.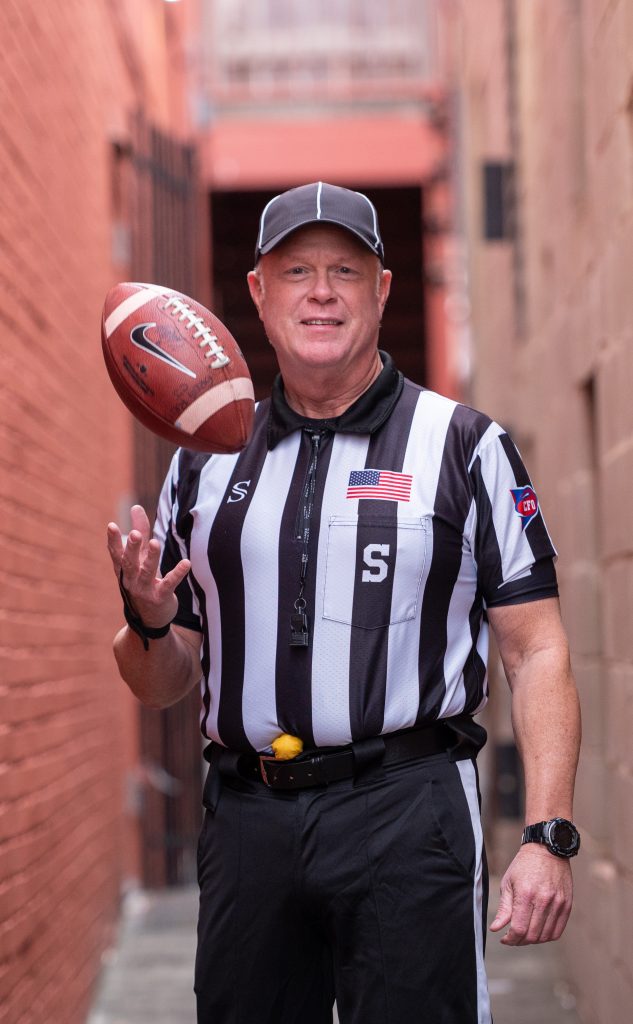 It has several elements. It starts with understanding the nature of market cycles and the basic fact that they are inevitable, though their timing can vary widely. The next philosophical question is how should one deal with market cycles, volatility, and significant bear and bull markets? Does it really make sense to put one's hard-earned assets at full risk in all market environments—or does it make more sense to take a proactive, risk-managed approach? My answer, as you may have guessed, is the latter. Central to this investment approach is having a well-defined and high-quality core portfolio element that can weather the market's ups and downs in a risk-managed fashion.
I have an extensive background in sports, both as a sports official and as a pretty fair baseball player. I tell clients that the most successful baseball and football teams have both a strong offense and a strong defense. I also say that on offense, winning teams need to have a balanced approach. For example, in baseball, home runs might get all the fanfare, but home-run hitters also tend to strike out a lot. Taking walks, hitting singles and doubles consistently, and having the occasional home run is a preferable formula for success compared to the hit-or-miss mentality of a home-run-reliant team. I think there are strong parallels to investing, where the consistency of approach and achieving competitive risk-adjusted returns over the years is preferable to having a series of big up or down years. The mathematics of bear market losses is central to this concept, and I explain to clients how difficult it can be to recover from very steep portfolio losses in any given year.
"I am very passionate about helping people grow and protect their assets. …"
Several years ago, I was introduced to a third-party investment manager with a philosophical and strategic approach that was similar to what I just described. I use their strategies for many clients' core portfolio allocations. In general, their strategies, when used in combination, seek to smooth out volatility, achieve steadier returns, and project a range of returns for a client that is consistent with their risk profile. They have an extensive track record of performance and a very sound management and research team.
I was particularly impressed with how well many of their rules-based strategies performed during the bear market of the Great Recession, managing risk far better than the broad market. Unlike mutual funds, many of their strategies can adjust market exposure up to 100% cash, can rotate to opportunities in different asset classes or sectors, can go inverse the market if that is appropriate, or even use leverage. This provides a lot of tactical flexibility in addressing changing market conditions and risk management at different levels. I believe this gives clients a higher probability of meeting their investment goals over the long term—and the psychological benefit of knowing that portfolio risk is continually being managed.
Ideally, what would you like a client to say about working with you?
Most of my new clients are introduced to me via current client referrals. I am very grateful for those referrals. It's all about how you relate to and treat people and then performance, period. If you're helping people effectively manage their money and they feel comfortable with you and your approach, that is the end objective. The famous Alabama football coach Nick Saban has said, "When you have something good happen, it's the special people that can stay focused and keep paying attention to detail, working to get better and not being satisfied with what they have accomplished." I embrace that sentiment, and my goal is to have clients see me working in this fashion on their behalf.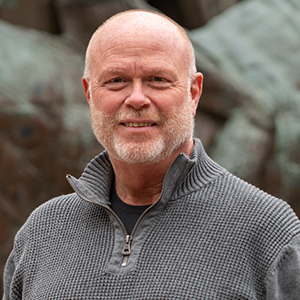 Steven A. Heiman is an investment advisor representative and vice president with Cooper Malone McClain Inc. (CMMCI), a financial advisory firm and registered investment advisor headquartered in Wichita, Kansas. He has over 27 years of experience serving the needs of clients through financial, investment, and retirement-planning guidance.
Mr. Heiman was born in Kansas City, raised primarily in Wichita, and has resided in Kansas for most of his life. His father was an aircraft mechanic and inspector, and his mother was a registered nurse. He comes from a large family and was the second oldest of seven children. He says, "Although money was tight when I was growing up, my parents always worked hard to provide for us all."
Mr. Heiman says he has had a "lifelong passion for all kinds of sports." He was an accomplished baseball player in high school, earning a professional tryout. After first attending Wichita State University, he transferred to the University of Kansas, where he earned a bachelor's degree from the School of Education and Human Sciences, with a major in sports administration and a minor in finance. He says, "My collegiate baseball career never really took off due to injuries and other factors. But it was a worthwhile experience, and I value the friendships I made at both schools."
After working for a period in the sports and recreation field after college, Mr. Heiman decided to pursue a career in the financial-services and investment industry. Before joining Cooper Malone McClain in 2003, he spent close to 10 years working for major national firms, including Dean Witter and Morgan Stanley. He says, "I received very sound training early in my career, gaining a deep understanding of the financial markets and how to address each client's individualized investment needs." In addition to his career advising clients, Mr. Heiman has spent time working in a financial regulatory capacity for the State of Kansas.
Mr. Heiman resides in the Wichita area. He has extensive experience as a basketball and football sports official for high school, junior college, and NCAA games, as well as indoor arena football. He has officiated in seven NCAA football bowl games and several indoor football playoff games. Mr. Heiman says he supports many local organizations, including the Harry Hynes Memorial Hospice and Kansas Big Brothers Big Sisters. He enjoys spending time with close friends, working out, and playing golf.
Disclosure: Registered representative of and securities offered through Cooper Malone McClain Inc. (CMMCI), registered investment advisor, member FINRA/SIPC. Clearing services provided by Hilltop Securities Inc., Dallas, Texas.
Photography by Tim Davis


Client portfolios that seek performance through full market cycles
Steven Heiman is an investment advisor representative with Cooper Malone McClain Inc., a financial advisory firm and registered investment advisor headquartered in Wichita, Kansas. He has over 27 years of experience serving the needs of clients through financial, investment, and retirement-planning guidance.
Mr. Heiman says that his investment approach for clients includes having a well-defined, actively managed, and high-quality core portfolio element that can weather the market's ups and downs.
He says there are several features and benefits to this approach:
Multiple strategies that include asset-class diversification, strategy diversification, and dynamic risk-management measures.
Risk management that is focused on mitigating the steep drawdowns that can be seen in severe bear markets.
The ability to not only mitigate risk but to also seek opportunity in a variety of market environments and throughout full market cycles.
Multi-strategy core portfolios that are suitability based to reflect each client's risk profile.
The psychological benefit to clients of knowing portfolio risk is continually being managed for the core portion of their portfolio.



Quantitative analyst Rob Hanna discusses implied versus realized volatility and how their relationship may have impacted VIX levels the past two years.

Financial advisor Ken Lubkowski says working with his OSJ gives him the flexibility to shape his practice, offering timely support in many areas.