An unconventional approach to creating stronger 'personal economies'
An unconventional approach to creating stronger 'personal economies'

Proactive Advisor Magazine: Richard, talk about the broad principles that drive your practice.
Three areas distinguish our practice. First, as an independent RIA firm that acts in a fiduciary manner for clients, offering unbiased guidance without third-party conflicts is important to the way we work on behalf of our clients. Our objective is to remain aligned with our clients' goals while maintaining transparency—from our fee structures to the investments and solutions we recommend.
Second, our approach to financial planning and wealth management is different from what many clients might have experienced working with other advisors. There are no cookie-cutter answers—we are not focused on a transactional type of relationship, nor do we have a preconceived bias toward specific product solutions. We have the freedom to explore and recommend solutions across the broad universe of financial products and services. Our planning is based on what we call a macroeconomic look at an individual's or family's financial situation. We emphasize a risk-managed investment approach, seeking less-volatile asset growth over time.
Third, I have focused throughout my career on continuing education. I have earned the credentials of National Social Security Advisor (NSSA) and Chartered Federal Employee Benefits Consultant (ChFEBC). I plan to complete at least one other professional program, a Master of Science in Financial Services (MSFS). The point isn't earning the credentials but rather to be able to offer my clients an advanced level of professional industry knowledge. One of my goals in each client relationship is educating clients. I feel it is my responsibility to bring a well-informed perspective to that task.
Describe your planning process.
We take a holistic approach to our clients' unique planning requirements across their entire financial picture. That means approaching clients' financial needs with a thorough review of their personal economics—the macroeconomic concept I just mentioned. Many financial planners or large financial institutions look at things at the "micro" level. They want to see your statements and figure out what you have to invest and then fit you into some plain vanilla portfolio. What I try to do is look at the full picture, covering income streams now and into the future, assets and liabilities, benefits and government programs, budgeting and spending practices, risk-management tools, and many other factors covering financial resources and scenarios for planning for a lifetime.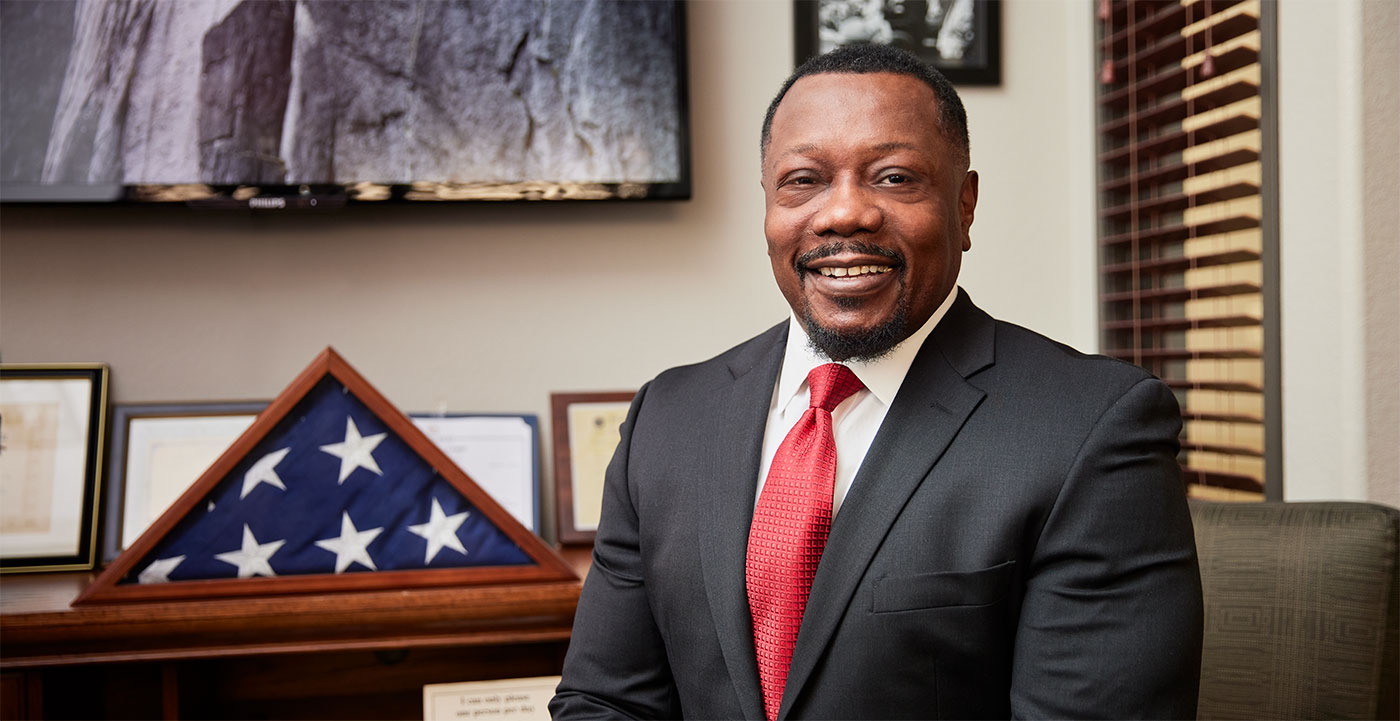 I have examined many different planning methodologies throughout my career and have tried to assemble what I consider the best elements of those to use with my clients. In this way, I have established a core planning philosophy that I will adapt to each client's specific life and financial situation. I often ask my clients, "If what you thought to be true about finances turned out not to be true, when would you want to know?" Most answer, "Now." I want clients to better understand the role of money in their lives and how money really works.
To this end, I introduce the concept of a macroeconomic approach, which shows clients the many different types of economic opportunities that could be present throughout their financial lives. These include the income they earn and how they manage their spending habits, mitigate tax exposure, take advantage of employer or government benefit programs, and apply risk management to each area of their financial life. They also include how clients adopt disciplined approaches to college, retirement, investment, and legacy planning. It is all about teaching clients how to be efficient with each potential dollar that enters their economic pipeline—avoiding unnecessary erosion of their assets, mitigating potential risk, and trying to fully leverage those assets. The overall goals are trying to help clients increase liquidity and growth, establish more control over their finances, drive out inefficiencies, minimize tax exposure, and have a disciplined approach to distribution strategies when they are ready for retirement.
What client segments do you work with?
Our firm serves clients from different demographics and backgrounds, and includes individuals, families, and businesses. I work closely, both in the U.S. and abroad, with current members of the military, veterans, police officers, firefighters, and government employees. Many government employees are also veterans. I enjoy working with this segment for several reasons. First, as a United States Marine Corps veteran, I can relate to their decision to serve their country, their sacrifices, and their work ethic. I feel my chosen profession as a financial advisor allows me to continue to give back to an important segment of our nation.
Second, I know the bewildering array of benefit options this group has to address—whether they are still active in the military, transitioning to civilian life, or currently working in a government position. How they can best navigate this environment fits in perfectly with the concept of planning based on personal economics. I have devoted a great deal of time to building in-depth knowledge of the specific benefit programs offered to these individuals. Lastly, to generalize, these types of clients have a sincere motivation to continue to improve their lives and create a more solid financial foundation for the future. That is an excellent fit with my educational approach.
What is your overall investment philosophy?
We provide access to personalized investment strategies with a focus on protecting investor capital through various market environments. Applying the expertise of investment specialists, we combine fundamental, quantitative, and technical factors to build portfolios designed to capitalize on market inefficiencies.
We follow what we call a retirement-designed money-management system for our clients, providing for the selection of investments with relatively lower risk and lower volatility as part of our overall portfolio management. Our fee-based asset-management platform provides a variety of risk-managed investment choices to help retirees in their efforts to secure a better retirement. We believe in tactical asset management, where strategies can go "risk-off" to cash, taking advantage of trends in the equities market. Using tactical money management, we can also potentially help clients generate positive returns if interest rates change.
We are moving more of our client money to one third-party investment manager. Their "risk management first" philosophy aligns well with the objectives of most of our clients. I am also pleased with the reporting and illustration tools this manager provides. They have helped us show clients how their portfolios have performed—especially during the difficult and volatile markets this year. They have a user-friendly illustrative tool for each client's portfolio performance, tracking their investments versus a predetermined personal benchmark. As I review quarterly performance with clients, they can see not only the overall trend for their investments versus the benchmarks but also how their portfolio allocations may have changed since the beginning of the year. That is very reassuring and easy to understand for clients.
"Our planning is based on what we call a macroeconomic look at an individual's or family's financial situation."
How would you like clients to describe the experience of working with you and your firm?
Our practice has always been referral-based. We work hard to deliver outstanding service and are always there for clients when they have questions about their financial life. I think I'd like people to say that we are friendly and welcoming, interested in helping people, and deeply knowledgeable in our educational efforts. If a client understands what they're doing and can explain it to others, taking personal ownership, I believe they will be more likely to continue to do it. I want clients to take pride in having more control over their finances, which, in turn, makes me proud to be their advisor.

Being well-prepared for client service during the pandemic
Richard F. Grant Jr. is the founder and managing principal of RFG Capital Management LLC (RFG), a registered investment advisory firm located in Arizona. Mr. Grant has more than three decades of experience in financial services and has lived and worked in the U.S., Japan, and Germany. Mr. Grant's experience working around the globe with a variety of clients has helped his firm deal efficiently with the unprecedented environment created by the COVID-19 pandemic.
He says, "I feel very fortunate in this situation in terms of our firm's ability to provide high-quality service to clients. A good percentage of our clients are from other states and countries, so remotely working with clients has been part of the fabric of our operation for years. We are very comfortable with technology and have been using live-conferencing tools, email, and the phone to conduct business without meeting in person for quite some time. While many people may have had to quickly train themselves on something like Zoom, we have been using that for about two years. We also use GoToMeeting and Jive software, which provides various collaboration solutions."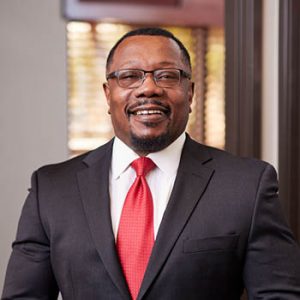 Richard F. Grant Jr. is the founder and managing principal of RFG Capital Management LLC (RFG), a registered investment advisory firm located in Arizona. Mr. Grant has more than three decades of experience in financial services and has lived and worked in the U.S., Japan, and Germany. He says he guides his clients "through a collaborative, customized wealth-mapping process that begins with helping clients organize and align their capital with purpose."
Mr. Grant was born in Cincinnati, Ohio, and is one of four siblings. He says his father, a foreman for General Motors, and his mother, who worked in retail, "were terrific role models and both worked hard to provide for our family." He says his parents came from large families and that he has many relatives who still reside in Ohio. He attended public schools and is proud of being elected as an officer representing his school in a statewide educational association, the Ohio Office Education Association (OOEA).
Mr. Grant joined the U.S. Marine Corps after high school and was stationed in the U.S. and abroad as a communications specialist. He started attending the University of Maryland when he was in the service, and studied accounting and business. Mr. Grant began his business career in the accounting field and transitioned into the insurance and investment industry, working with both U.S. and international clients. He spent nine years with ING, where he expanded his practice to include a broad range of investment and insurance products and services.
Mr. Grant serves a large and diverse client base of individuals, families, and businesses, including current members of the military, veterans, police officers, firefighters, and government employees. He has earned the designations of National Social Security Advisor (NSSA) and Chartered Federal Employee Benefits Consultant (ChFEBC). Mr. Grant says he was "an early adopter years ago of the concepts of the paperless office and working virtually with clients around the globe."
Mr. Grant and his wife live in the Phoenix area. He says, "We are both animal lovers, and my wife runs a successful pet-sitting business." He says he is very proud of his son, daughter, and daughter-in-law, who are all involved in the medical field. Mr. Grant enjoys "spending quality family time and staying fit."
Disclosure: Advisory services are offered by RFG Capital Management LLC, a registered investment advisor in the state of Arizona. Richard F. Grant Jr. offers insurance products and services through American Insurance Planners LLC, an affiliated company. This article shall in no way be construed or interpreted as a solicitation to sell or offer to sell advisory services to any residents of any state other than the state of Arizona and any other jurisdictions in which it is registered or exempt from registration as an investment advisor.
Photography by Brandon Sullivan