Plan early, plan often, plan well
Plan early, plan often, plan well

Proactive Advisor Magazine: Paul, talk about your transition from small-business owner to financial advisor.
I feel blessed to have spent close to 40 years working side by side with my wonderful wife, Shan, in successfully growing our floral and gift business. It provided a good living and many other benefits, not the least of which was becoming a valued and integral part of our community.
Given the nature of our business, we often worked with people during the most emotional moments of their lives, including the joy of weddings or births, or the sadness of illness or deaths in the family. While the tough times were never easy, I believe I learned valuable lessons in how to relate to people facing many different types of circumstances. We built relationships in the community that went beyond the surface, and that is something I will always treasure.
When we decided to exit our business and transfer it to our daughter and her husband, I felt a calling to continue in a new career. Financial advisory work was something I had always thought I would be good at, given my background in finance and accounting, business experience, and love of the financial markets. For years, I had been informally helping people out with questions about their finances, was the treasurer at my church, and had taught church classes on financial stewardship.
I studied hard to pass exams for my licenses, found a great mentor in the business, and transitioned smoothly to the financial advisory field. Many of my initial clients were people I have known in the community for years, which helped tremendously in establishing a base of clients. I am committed to pursuing excellence in assisting clients to meet their life goals and helping them become more educated about their finances. I am also committed to my own path of continuing education, keeping up with the latest developments in our industry and bringing strong professional knowledge and guidance to clients.
Describe your process of working with a new client or client couple.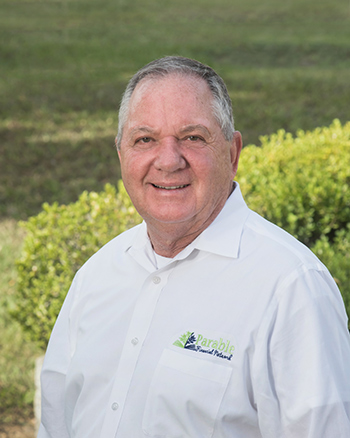 The initial meeting is very important. The discovery process, which includes finding out how clients see their personal goals and what their major concerns are, is at the heart of everything I do. I'll spend whatever time is needed discussing any issues that the person or couple has. That's personally very important to me: to be able to talk to people and gain their confidence and trust. Ultimately, my desire is to help clients change their life for the better. Even if it has more to do with personal life issues than finances, I'm still on board. I'll counsel people about whatever topic caused them to end up in my office. I feel like that is part of my personal outreach and my mission in our community.
In terms of building a financial plan, once I have that full, personal understanding of a client's life priorities, I want to know all of the details of their financial position and view their various account statements, insurance policies, the details of potential future income streams, and current assets and liabilities. I am adept at using planning software and work with clients to examine various planning assumptions and scenarios. As part of this process, I focus on educating clients in many different areas. Unfortunately, most people have little conception of what it takes to build strategies for their financial future. It is gratifying to see clients progress in their overall financial understanding throughout the planning process.
The key point is that while we work together to build a financial plan, and can achieve that efficiently in terms of analyzing alternative scenarios, it is an ongoing planning process. Every time we meet, we review the plan and ascertain whether revisions are required—I stress that it is not a static plan. My philosophy can be summed up in one phrase, "Plan early, plan often, plan well." If new data comes to light, such as an inheritance, a change in employment, a new member of the family, or the desire to make a major purchase such as real estate, we would likely need to modify the plan. I take great personal satisfaction in gaining the confidence of clients and having them look to me for guidance on the potential impact of major life events.
How do you approach the investment-planning process?
As much as I enjoy the financial-planning process and getting to know clients on a personal level, my interest in investment theory goes back decades, and I am passionate about building customized investment plans for clients.
After I get a full understanding of the client's life goals, we work together to identify factors such as income needs in retirement and the client's risk tolerance. We also discuss the client's experience with and feelings about investments, time horizon, and specific objectives for his or her investments. For example, will investment planning be an important component of helping to fund the client's retirement income, or does the client have longer-term financial goals involving legacy planning or charitable giving?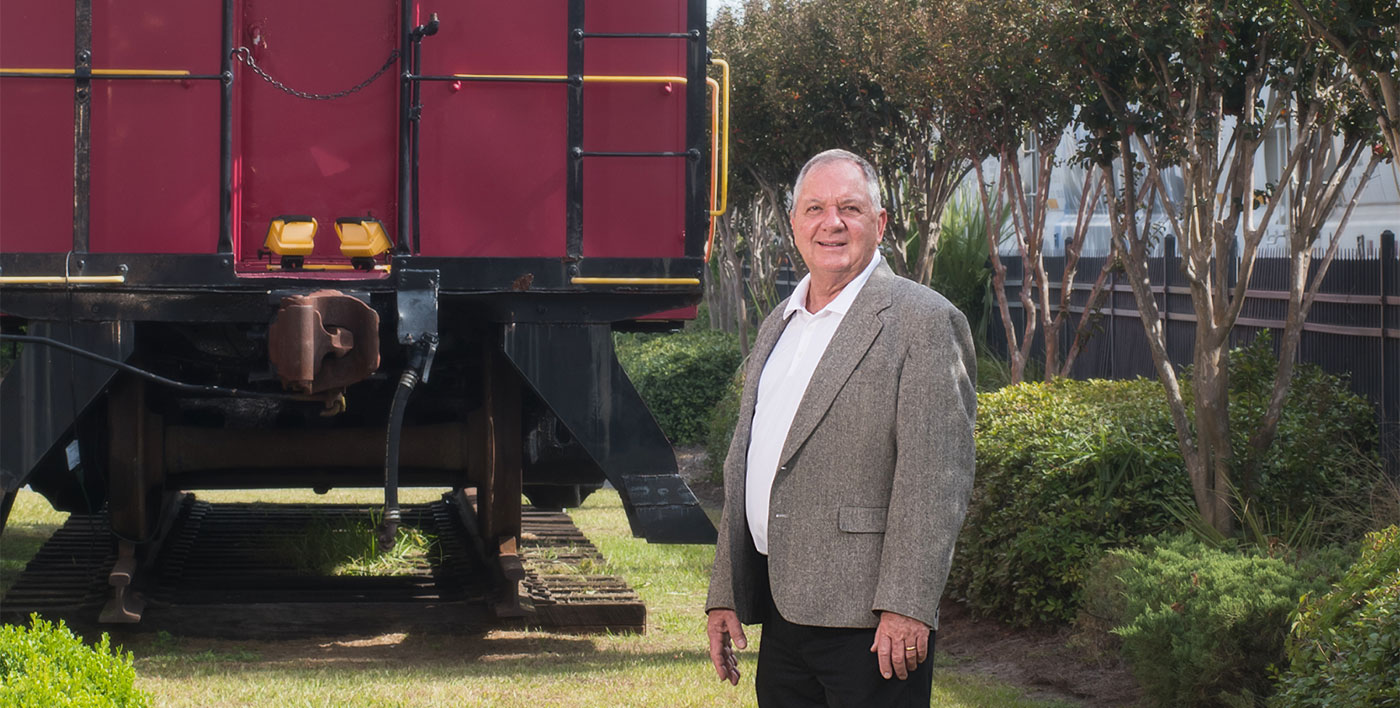 It is difficult to generalize about my investment philosophy or approach because we have access to a wide range of sophisticated strategies and tools. The objective is to find the right combination of elements for an investment plan that fits the client's needs across a variety of time frames and objectives. What is appropriate for one client may not be appropriate for another.
I do have certain beliefs that are central to my investment work. First, I place an emphasis on risk management for clients that is consistent with their risk profile and goals. Second, I believe in the use, where appropriate, of mechanical or algorithmic, rules-based strategies that help to take emotion out of the investment process—for the investment manager, the financial advisor, and the client. Third, I have had years of experience with sector rotation strategies and find that they can work well within the context of an overall investment plan. Fourth, for clients who have greater appetites for risk and an interest in a more aggressive growth strategy, I work hard to help identify industries and specific investment selections that have a stronger upside potential. Of course, they may also carry more risk exposure, especially in areas such as emerging technologies. On the flip side, for clients who are relatively conservative and more concerned with steady and predictable income, dividend strategies, fixed-income strategies, or annuities might play a greater role in their overall plan.
"My desire is to help clients change their life for the better."
I may use a number of resources in the development and execution of a client's investment plan: third-party investment managers, outside research services, and my own due diligence and analysis of potential opportunities in the markets. I spend many hours reviewing my clients' portfolios, how third-party strategies are performing, and conducting my own research. In terms of third-party managers, several criteria are important to me: Do their strategies have a strong risk-management component? Do they use rules-based strategies? Do they have a clear presentation of the methodology and objectives of their strategies? Do they have a good platform for managing products and strategies that allows me to easily view current updates and performance? And finally, are their fees competitive?
How would you like current clients to describe their experience of working with you?
My practice is located in a relatively close-knit community, and most of my prospective clients come through referrals. I would hope my current clients would say that I have worked with them in an honest and trustworthy fashion and always exhibit a high level of integrity. I also hope they would feel I have had a positive impact on not just their financial planning for the future, but also in their life. I would be honored if they consider me a highly knowledgeable professional that they can look to for guidance at any time, about virtually any matter important to them.

Principles that inform daily interactions with clients
Paul Walker is a partner, chief financial officer, and financial advisor at Parable Financial Network (PFN), which has offices in Brunswick and Waycross, Georgia. After running a small business with his wife for close to 40 years, Mr. Walker began his second career as a financial advisor. He says he was well-prepared for the new challenge, calling upon his background in finance and accounting, business experience, people skills, and love of the financial markets.
He says, "My desire is to help clients change their life for the better—that is part of my personal outreach and my mission in life." He incorporates several principles into his daily interactions with clients:
Earn the client's respect as an advisor who is trustworthy, honest, and acts with integrity in their best interests.

Listen closely to—and act upon—the client's most heartfelt goals and major concerns.

Empower clients to become thoroughly educated about their finances.

Encourage clients to view financial planning as flexible and open to adjustment as circumstances change.

Help clients understand that it is OK to be emotional about their life journey and relationships, but not their investments.

Discourage a "herd mentality." Clients need to remain disciplined in their long-term investment approach.

Always act in a manner consistent with the principles of Christian fellowship and values.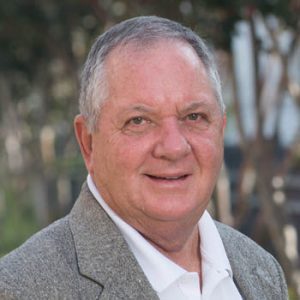 Paul Walker is a partner, chief financial officer, and financial advisor at Parable Financial Network (PFN), which has offices in Brunswick and Waycross, Georgia. He says his goal is to "pursue excellence in assisting clients to meet their life financial goals."
Mr. Walker grew up in Blackshear, Georgia, where his family owned a farm that "raised and grew just about everything a small farm could." He worked long hours on farm chores, as well as loading trucks for seasonal crops and participating in 4-H and horse-riding competitions. Mr. Walker attended the local high school and says he had a "great family life" growing up. Mr. Walker says his parents taught him the lessons of "teamwork, self-sufficiency, and managing within a budget." He has a very large extended family in the area, with many working as farmers.
Mr. Walker says one of his parents' major goals was that "all of the kids would go to college." He earned a business and finance degree from Georgia Southern University in Statesboro, Georgia. After graduation, he worked as an accountant before managing his wife's family's floral and gift retail business. Over almost 40 years, Mr. Walker and his wife helped to successfully grow the operation's size and profitability, expanding to four locations.
Mr. Walker entered the financial-services field in 2013 after he and his wife transferred management of their company to their daughter and her husband. He says he was "ready for a new challenge" and has had a "lifelong interest in investing." He says he had been informally "helping friends and family with financial questions for years" and wanted to put his strong background in finance and people skills to work on behalf of clients. Mr. Walker passed his licensing exams and joined a firm based in Brunswick, Georgia, before becoming a partner at PFN.
Mr. Walker is treasurer at his church and teaches classes related to financial stewardship. He is a member of the Waycross Exchange Club, a local service organization, and board member and treasurer for a nonprofit that fights childhood cancer. Mr. Walker and his wife recently celebrated their 45th wedding anniversary and have two daughters and seven grandchildren. He enjoys "having a strong family life and many friendships driven by biblical values." In his spare time, he is an outdoors and nature enthusiast. He enjoys boating, kayaking, and fishing.
Disclosure: Securities and advisory services offered through Triad Advisors LLC. Member FINRA & SIPC. Parable Financial Network and Triad Advisors are not affiliated.
Photography by David Osburn