Specialists in wealth management and retirement planning
Specialists in wealth management and retirement planning

Proactive Advisor Magazine: Parker, talk about your background and your current position.
Parker Molitor: My father, Chad, has been in the advisory business for many years. Early on, I was sure it was a career I would like to pursue. I started investing during high school and studied business and finance in college. I was a paraplanner intern my senior year for a large Mass Mutual office called Capital Financial Group. After graduation, I started working in their planning department, supporting numerous advisors. Our group would analyze data in a case-management role, developing comprehensive financial plans that covered everything from cash flow and debt management to insurance, risk-management strategies, and investments. I think this experience was invaluable in my growth, and the mentorship I received was excellent.
Once my father and his partner saw that I was serious about the business and the depth of my training, they extended an offer to join RAI Advisors in 2012. We have eight advisors, a terrific support staff, and a well-rounded approach to the advisory business. My father and I work as a team with most clients. I think we complement each other and can bring different strengths to each client relationship. While my main focus is on portfolio design and asset management, we are both deeply involved in understanding each client's financial needs and in the development of comprehensive financial plans.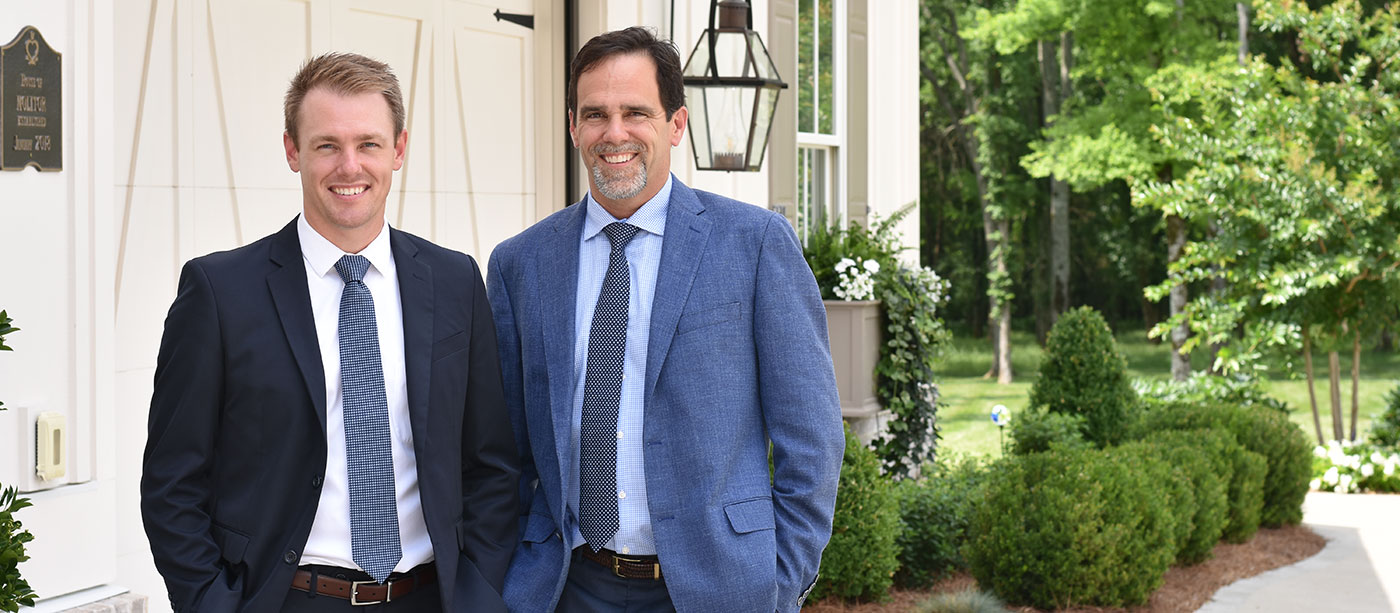 Parker (left) and Chad Molitor at their family's Tennessee farm.
Chad, how did you come to specialize in retirement planning and wealth management?
Chad Molitor: My father was also an important influence on my choice of career. He was an accomplished chemist for a large corporation and decided to leave to start his own business. He founded a successful group health insurance firm. In retrospect, I could see that he decided to transition from a time-and-effort or salaried personal economy to a results-based economy, where his success and compensation were defined by his own efforts. I inherited some of that entrepreneurial DNA.
I started in financial services with Jefferson Pilot many years ago. It was a challenge initially to grow a client base, but I persevered and gained client exposure, licenses, and knowledge in all of the major areas of the advisory business. One of my mentors had some good advice about not becoming a jack-of-all-trades. After several years as a general practitioner, I zeroed in on a combination of wealth accumulation and retirement planning, since I enjoyed and had become deeply proficient in those areas.
I met the founder of RAI Advisors, Steve Ruckart, through NAIFA, the National Association of Insurance and Financial Advisors. We saw that we had good personal chemistry, shared values, and a joint desire to further grow in the advisory business. Steve has been my friend, partner, and mentor for close to 30 years. Having my son, Parker, join the firm and work with me has made it all the more satisfying personally and professionally.
Chad, how has your planning process evolved over the years?
Chad: When I first got into the business, we had far fewer tools in our toolbox. The evolution in wealth management and retirement planning has been tremendous, and we have an expansive universe of strategies, products, and services that we can use to help our clients meet their objectives. Along with our broker-dealer, LPL Financial, we employ strict standards of due diligence in examining all potential solutions for our clients. We are proud of our firm's record serving clients and have a strong reputation and brand in the community.
One thing that has not changed is that it is still all about placing client interests at the forefront. A good number of our clients work for a large automotive manufacturing company here in our area. These clients are about 55 to 60 years old and have been with their company for many years. They say, "I think I'm ready for retirement, but I want someone very knowledgeable to help guide me."
"Our process starts with listening closely to a client or client couple."
Our process starts with listening closely to a client or client couple. We ask questions to find out where they've been financially, where they are now, and what they think their ideal retirement would look like. We are well versed in the benefits and retirement program of this company, and our goal is to provide clarity on the feasibility of different retirement scenarios and pursue optimized outcomes.
We offer the following services to all of our clients, though their financial plans will depend on their specific situation: 1. We help them calculate their pension benefit and distribution options at different ages. 2. We review their 401(k) accounts for suitable allocations and project the income they might provide. 3. We calculate Social Security benefits for both spouses at different ages. 4. We factor in outside income sources available to them in retirement, as well as review debt obligations and cash-flow scenarios. All of these factors and more will go into providing clients with a comprehensive and customized plan for their retirement income.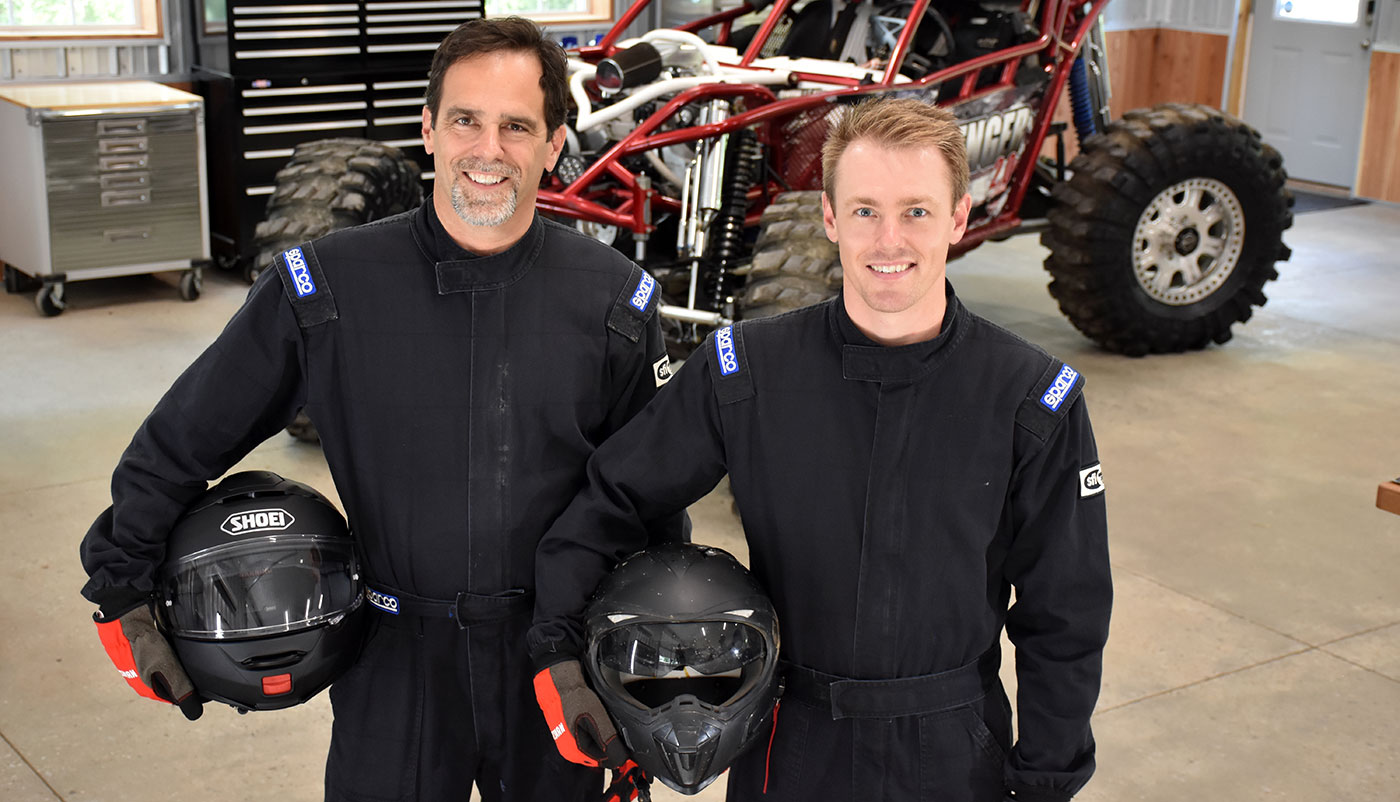 Chad (left) and Parker Molitor with their off-road rock racer, "The Avenger."
Parker, talk about your broad approach to asset management.
Parker: My father mentioned the impressive universe of investment options we can use to address the needs of our clients. I am passionate about educating clients, whose investment knowledge may vary greatly, on the potential solutions that will help them achieve their objectives.
One important education topic is the difference between active and passive investment management. Many of our clients have participated in a 401(k) for years using primarily index funds before coming on board with our firm. While passive strategies might play an appropriate role in any given investment plan, for clients approaching retirement, understanding the principles of risk management and being cognizant of concepts such as the sequence of returns becomes critically important.
Understandably, these clients are somewhat fearful of the roller coaster of passive investment returns they may have experienced in the past. We tell clients that will not go away. It is not a question of if the next investment storm will come, but when. We believe in the many benefits of managed money accounts. We have access to third-party managers who have sophisticated risk-managed strategies that seek to minimize drawdowns in poor market environments and to capture upside market moves in favorable environments. We saw both types of periods in 2020 and were very pleased with how these strategies performed. It is not only the benefits of risk management or a defensive posture with active strategies. Many of these strategies can seek to optimize performance through sector rotation or the use of leverage. We see investment managers as close partners. We provide broad, big-picture oversight and set client allocations, and the managers execute on all elements of their strategies.
When it comes to investment allocations, we seek a diversified, blended approach. For a hypothetical retirement client, we might have a blend of active and passive strategies, supplemented by a structured product or variable annuity to add additional opportunity for less volatile growth. Where appropriate, we might also consider solutions like unit investment trusts or real estate investment trusts, business development companies, or other noncorrelated alternatives. As with everything we do in building a plan, it is a matter of matching blended solutions to a client's objectives, time horizon, and risk profile.
Any final thoughts on what makes your role with clients so satisfying?
Chad: We want to be sure that every time we sit down with someone, we take the time to listen to them carefully, like we would our own family member—and handle their money as we would our own. Nothing excites us more than seeing the light bulb turning on for a client as we present solutions that help them see a clear and achievable path to the retirement they envisioned.
Parker: We have found that the vast majority of our clients crave sound, easy-to-understand retirement guidance and are receptive to new thinking about ways to manage and optimize their hard-earned savings. Earning their trust around both of those high expectations—and building long-term relationships—makes our job very rewarding.

Educating clients on the benefits of risk management
Chad and Parker Molitor are a father-son team specializing in wealth management and retirement planning at RAI Advisors in Murfreesboro, Tennessee. They place an emphasis on risk-managed investment strategies as part of a well-diversified investment plan. Parker Molitor says, "We tell clients that risk will never go away. It is not a question of if the next storm will come, but when. Where will it come from, and how severe will it be?"
They educate clients on the following important concepts related to risk management:
Inflation risk: "Clients need to protect their purchasing power in retirement against the impact of inflation. Growth-oriented investments, which are suitably risk managed, are important in any investment plan."
Interest-rate risk: "We have had a decade and a half of abnormally low interest rates. This has affected all asset classes. Clients need to have a financial plan that can mitigate the potentially negative impact of normalized interest rates—and take advantage of opportunities they may present."
Industry-specific risk: "The pandemic period highlighted the great discrepancy between industries that thrived and those that did not. We have access to actively managed strategies for clients that can rotate among sectors, finding favorably trending sectors and minimizing exposure to those that are not."
Market risk: "We educate clients on market cycles and how different asset allocations, asset classes, and types of strategies may perform in different environments. Active, risk-managed investment strategies can provide the flexibility to handle market dislocations—and then readjust exposure levels when market conditions improve."
Sequence-of-returns risk: "Most clients are unaware of how large an impact the sequence of investment returns can have on their retirement assets. This is an important reason why we seek diversification among noncorrelated asset classes and strategies, along with using rules-based investment strategies with inherent risk-mitigating properties."



Quantitative analyst Rob Hanna discusses implied versus realized volatility and how their relationship may have impacted VIX levels the past two years.

Financial advisor Ken Lubkowski says working with his OSJ gives him the flexibility to shape his practice, offering timely support in many areas.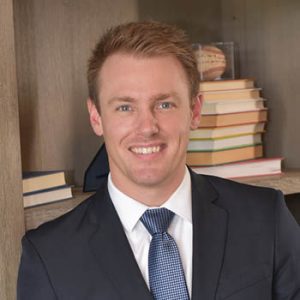 Parker Molitor
Parker Molitor is a financial advisor with RAI Advisors, located in Murfreesboro, Tennessee. Mr. Molitor was raised in Murfreesboro, where he attended public and private schools. He was also homeschooled for several years. He says he appreciates his parents' strong commitment to his education. Mr. Molitor graduated from Middle Tennessee State University with a bachelor's degree in business administration and a major in finance. During his senior year, he worked as a paraplanner intern, assisting dozens of financial advisors serving clients.
In 2010, Mr. Molitor started his financial-services career with Capital Financial Group (Mass Mutual). He joined RAI Advisors in 2012. He has earned special recognition from several industry firms for excellence in production. He and his father, Chad, collaborate closely to help clients develop comprehensive retirement plans.
Mr. Molitor and his wife have three young children and enjoy spending time together at their beach house in Florida. They are active in their church and community. Mr. Molitor is an officer in his county's local political group and volunteers for a college ministry. He enjoys many different outdoor activities such as mountain biking, hiking, and surfing. He is a competitive racer of off-road vehicles.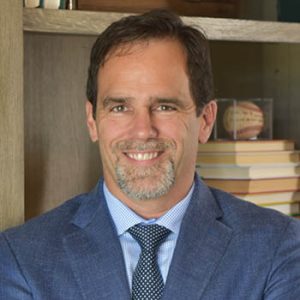 Chad Molitor, LUTCF
Chad Molitor is a financial advisor with RAI Advisors, located in Murfreesboro, Tennessee. Mr. Molitor was raised in Wisconsin and has resided in Tennessee for over three decades. He says he "inherited an entrepreneurial gene" from his father, who was a chemist for a large corporation before founding a group health insurance firm. Mr. Molitor says, "Faith and a strong sense of family were all part of my upbringing."
Mr. Molitor took business programs at the University of Wisconsin and North Central University. He also pursued professional training through the American College of Financial Services. He joined the financial-services industry in 1989 with Jefferson Pilot, gaining extensive professional development. He became affiliated with RAI Advisors in 1992. He achieved membership in the Million Dollar Round Table in 1996 and 1998 through 2007. He is a member of NAIFA, the National Association of Insurance and Financial Advisors.
Mr. Molitor and his wife have two adult children and three grandchildren. They play an active role in their local church. He has served on the board of directors for New Frontiers and been involved in youth coaching. Mr. Molitor and his family enjoy travel, boating, horseback riding, and spending quality time on their farm. He also enjoys the challenge of playing racquetball with his son, Parker, and they both share an interest in off-road motorsports.
Disclosure: Securities and advisory services offered through LPL Financial, a registered investment advisor. Member FINRA/SIPC.
Photography by Ricky Berry