Helping clients take control of their financial priorities
Helping clients take control of their financial priorities

Proactive Advisor Magazine: Lem, talk about your overall philosophy of helping clients plan for retirement.
I tell clients from the very beginning of our relationship that I probably see money differently than they have over the course of their lives. Money is not about what it can buy, but about what it can do to help improve your life. Many of our clients come to us primarily because of concerns over retirement planning, and there is often a level of anxiety. Will our funds last throughout retirement? Is it too late to put a proper plan in place?
When clients leave my office after our first meeting, I want them to know that they are partnering with a financial planner who will work hard to understand where they have been and where they want to go. I pledge to guide them and lead them through their retirement planning and beyond. I see my job as helping clients be the best they can be and to see their money work as hard for them as they did to earn and save it.
Today, with so much uncertainty and confusion about investing and the economic environment, it is critical to teach clients how to take real control of their money—instead of letting it control them. Having this type of attitude helps clients define the way to their own personal success and financial freedom in the future. I like to share with clients a thought paraphrased from Will Rogers that I think sums it up nicely, "If we fail to set our own priorities, then fate will set them for us."
What do you look for in the types of clients you work with?
My wife and I recently moved out to the Denver area after each of us spending much of our lives and careers in North Carolina. While North Carolina is a great place, we thought the drier climate of Colorado would be beneficial for my wife's health and we love its natural beauty. I continue to work with virtually all of my clients from back East. My firm has not changed at all—it is just in a different location.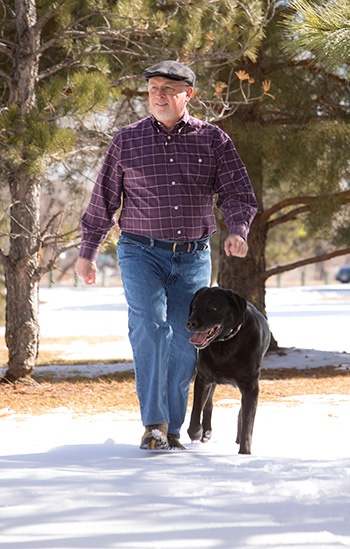 My mindset regarding the types of clients I would like to work with has evolved over the past 10 years. I have faced, like a lot of other people, some unfortunate circumstances. Some of my loved ones have become ill and some have passed on. Such things make one assess what is truly important in life and, at least for me, place a premium on wanting to work with people who make it a joy to come to work every day.
I have become very selective in growing my practice. I seek clients that I want to build a relationship with. These are people that are truly looking for guidance, want to be educated about core financial and investment concepts, and will place a strong value on our relationship.
In terms of demographics, our new clients tend to be people between the ages of 50 and 65. They likely are married, and it is very important to have both spouses involved in the planning process. They address life's challenges and optimistically seek to take advantage of opportunities. They come from all sorts of careers but are usually small-business owners, have corporate positions, or are a professional of some kind. They have a sense of purpose in their lives and for their families and see themselves as having something valuable to share.
And they are not afraid to make informed decisions. I don't have a hard-and-fast rule about incomes or asset levels, though our clients tend to be relatively affluent. If they have the right outlook and attitude and they are interested in developing a relationship, I know I have something that I can help them with. It's just a matter of whether it's the right time for them.
Describe your planning process.
I have spent many hours being trained in the classic financial-planning process. That has great value in making sure we employ a highly repeatable process of discovery and analysis, goal setting, determining an appropriate risk profile, presenting financial-plan recommendations, implementing the plan efficiently, and setting up periodic evaluation reviews.
But as I describe the process to clients, it is really a combination of science and art. My job is to take the art, which pertains to what a client wants to achieve, and the science, which pertains to what they own and owe, and put those two together in a cohesive plan that says, "If this is what you want to do, here's how you can get there." Sometimes the answer is, "I don't know that we can get to 100% of what you want to do, but here's what we can get to, based on what you said you'd like to do."
Everything is built from the ground up and is customized. Partnering with the client, we will put together a time-specific, dollar-specific, and goal-specific plan that addresses their holistic financial planning and wealth-management needs. I believe providing financial education is a big part of my role, helping clients manage their expectations and their financial behavior such that they can be successful over the short and long term.
How do you approach investment planning?
Our firm does not have a standardized investment approach that we would apply to each client. I think that is a good thing. All investment recommendations are customized to help clients work toward achieving their specific objectives. I'm a firm believer that it starts with having a plan that we can evaluate everything else from.
Nick Murray, a great coach in our industry, has said, "It's much more about investor return than it is investment return." And investor return means, "Does the investment plan accomplish what you want it to in the short term and long term?" That is specific to the investor. I evaluate a full range of financial products and strategies to help clients achieve their goals.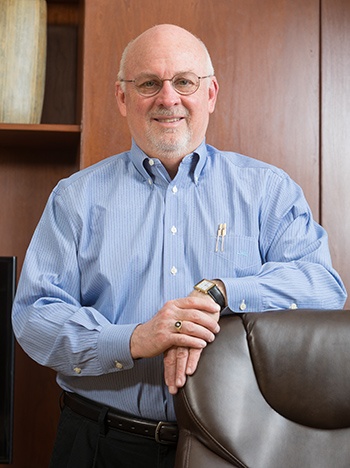 There are two principles of investment planning that I do think apply pretty much across the board for clients close to or in retirement. The first is the bucket approach to planning, where we will have essentially short-term, intermediate-term, and long-term investment and distribution buckets based on various time periods. The strategies for each bucket will have different parameters, which are dependent on each client's needs. The short-term bucket, for example, will be highly liquid and have funds available for expenses and emergencies. The long-term bucket will be the most growth-oriented.
The second concept relates to our firm's belief in using the services of third-party investment managers. I used to manage clients' portfolios on my own and did a respectable job. But in today's investment world, it is highly unusual, in my opinion, for a financial advisor to possess the deep resources, dedicated time, and sophisticated strategic models that third-party managers can provide.
We work with several managers, most of whom have distinct areas where they place their focus. Some are better for generating income, others for growth of capital, and some focus on risk management and capital preservation. We can select what we believe will work most appropriately in terms of a manager for a specific client or put together a combination of strategies from different managers. I may also add specific investments to fill out a portion of the asset-allocation approach for a client. I place a great deal of emphasis on due diligence, vetting managers, and making sure I have a thorough understanding of their approach. If their strategies do not perform as they were expected to in a specific market environment, we will investigate to find out why. If the explanation is not satisfactory, we will move the money to another manager. Fortunately, that is more the exception than the rule.
"… It is critical to teach clients how to take real control of their money—instead of letting it control them."
What do you find most rewarding about being a financial advisor?
I truly believe that I have the best job in the world, or at least the best job for me! When I wake up in the morning, I get to ask myself, "Who can I help today?" And I can go to bed at night knowing that I helped a number of clients. I believe I am bringing demonstrable value to them. I know that I make a difference in the lives of the people I get to see and be in front of. I really don't know how you could ask for more than that out of your chosen career.

Communicating a firm's value proposition to prospective clients
Lem Kornegay is an independent financial advisor and the founder of Paladin Financial Services Inc., located in Glendale, Colorado. He says, "Our systems, procedures, and techniques have been refined by years of experience, helping make us an efficient and productive wealth-management company that helps to deliver value to clients." He uses his website to communicate these benefits to prospective clients in the following manner:
Consultants, not "dictators." We take a consultative approach in looking at your entire financial picture, working as a partner to develop a plan to help you get to where you want to go.
Committed. We are committed to providing you with the finest in wealth management and financial-planning services. We will work with you through a customized approach that meets your specific needs.
Understanding. We understand that wealth management is a process, not a product. As such, you receive ongoing money mentoring and coaching.
Educated. We attend a minimum of 30 hours of classroom education each year, over twice the industry average. We do this for one reason only—to better serve you with the latest in products, services, and tax strategies.
Independent products. We do not offer any proprietary products and can consider literally thousands of products in the financial-services industry. The only requirement is that the products or services meet your needs and desires.
Technology. View your account statements, account values, holdings, and transaction histories online. Use the online "Client Vault" to store all of your important documents in one place.

Top-performing financial advisory teams know that success is an ongoing process. They seek out opportunities to learn and share with each other, implementing best practices and effective drivers of growth.[dropcap style="font-size: 60px; color:...

​espite the threats emanating from the banking sector last week, equity markets handled the uncertainty with surprising weekly strength. Amid heightened volatility, the S&P 500 registered a weekly gain...

he calendar year 2022 was difficult to navigate for most asset classes. To put it in perspective, it was the first calendar year on record that saw the S&P 500 Index and U.S. 10-year Treasury bonds both...

Michael Kuczinski, CLU, ChFC, RICP, CFP • Millstone Township, NJ Total Wealth Enhancement Group LLC • Garden State Securities Inc.he majority of our clients are within 10 years of either side of retirement....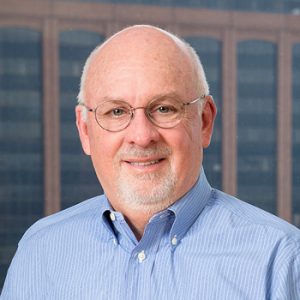 Lem Kornegay is a financial advisor and the president of Paladin Financial Services Inc., located in Glendale, Colorado. He says his firm takes a holistic approach to wealth management and has access to a wide array of "nonproprietary independent financial products and services" that can be used in developing customized financial strategies for his clients.
Mr. Kornegay was born and raised in northeast North Carolina. His grandfather, father, and uncle were surgeons and he says, "My grandfather and father both were instrumental in founding new hospitals in our area." His mother worked for a family auto dealership and later was a homemaker. Mr. Kornegay had "a great family life growing up" and says, "I was able to play varsity football, basketball, and tennis at my small private high school. This experience taught me some lifelong lessons, as did becoming an Eagle Scout."
Mr. Kornegay graduated from Furman University, where he earned a bachelor's degree in English. He also obtained a master's degree in economics from North Carolina State University. He began his business career in banking and then became an agent for Principal Financial Group, where he worked for 15 years, primarily in consultative sales of life and disability insurance. He then became an independent financial advisor, knowing that he wanted to "provide a more extensive range of products and services to clients that could address their full financial picture." He founded Paladin Financial Services in 2000. Mr. Kornegay has successfully studied for the designations of Accredited Asset Management Specialist (AAMS), Registered Financial Consultant (RFC), and Life Underwriter Training Council Fellow (LUTCF).
Mr. Kornegay and his wife enjoy spending time with their four children (and one grandchild), who he says "are enjoying life and building their careers in various cities around the U.S." Mr. Kornegay is a member of the local Rotary Club and likes casual walks and hikes, playing golf, amateur (ham) radio, and reading.
Disclosure: All securities through Money Concepts Capital Corp., member FINRA/SIPC. Registered investment adviser with the SEC. Lemuel Kornegay III is an independent contractor of Money Concepts. Paladin Financial Services is not affiliated with Money Concepts Capital Corp.
Photography by Paul Wedlake