Empowering clients through education and collaboration
Empowering clients through education and collaboration

Proactive Advisor Magazine: Lanny, talk about your practice and how you see your mission in serving clients.
I have a diverse background, with training and years of experience in many key areas in financial services. I am a CPA, a Certified Financial Planner professional, and an Accredited Estate Planner. I started my business career as a staff accountant working for a major national accounting firm and later joined a midsized accounting firm. I then decided to join my father's independent insurance agency in 1986, which also had investment capabilities. I became the principal in the firm when my father retired in the early 1990s.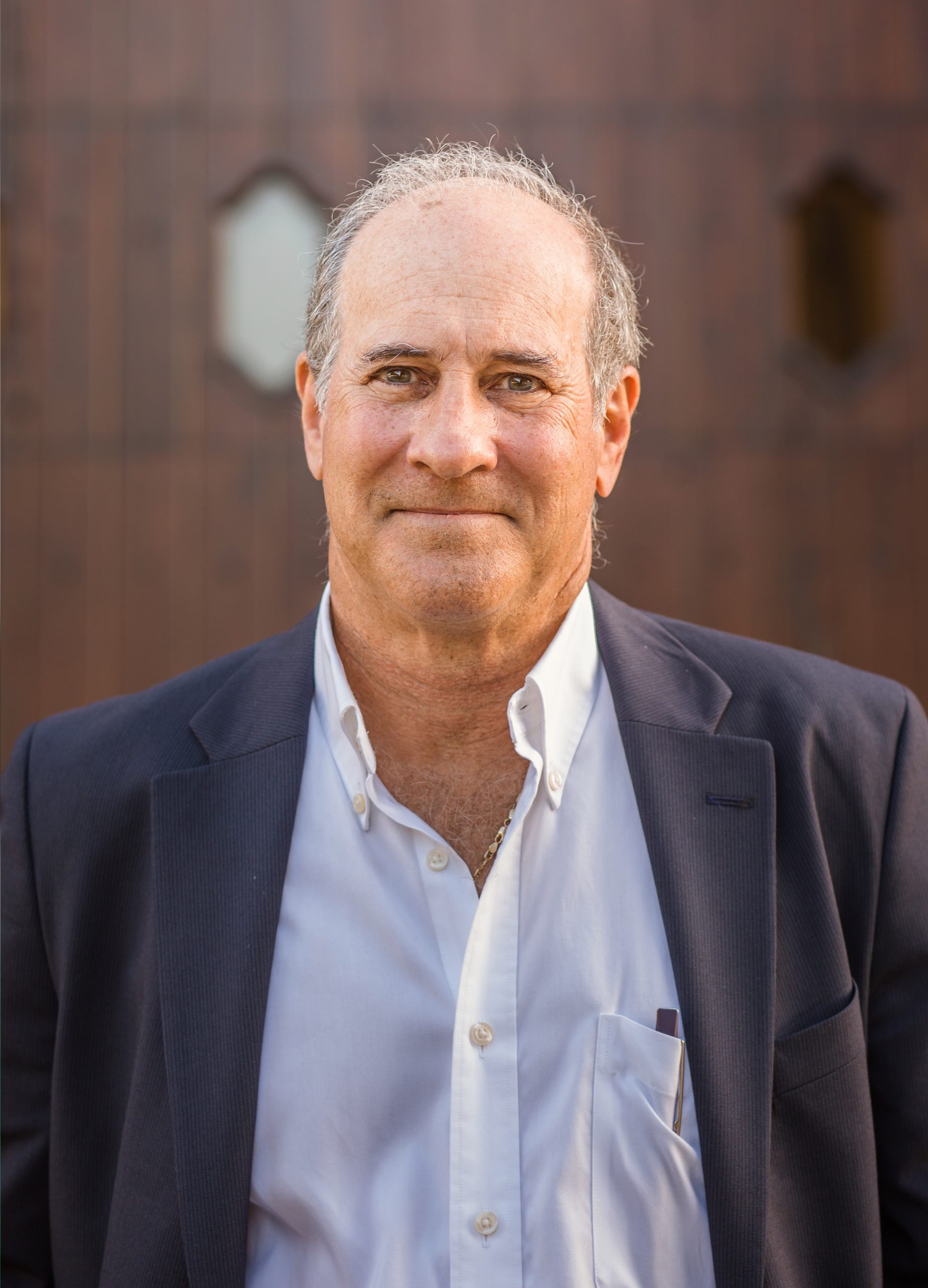 I think my background and knowledge allow me to engage clients while taking a 360-degree view of their entire financial picture. I have no set agenda when meeting with new clients so that I can focus on their financial concerns and objectives. Our firm's capabilities include creating strategies for life insurance, disability income, long-term care, tax-deferred and immediate annuities, retirement income, college savings, estate planning, and sophisticated investment approaches. 
I'm here to help the client create the type of financial plan that will best meet their unique needs and those of their family. I provide my clients with frank and impartial advice when we are reviewing their personal insurance coverages and other financial assets. To ensure that I am addressing the most important concerns of each client, I make it a point to truly listen to what my clients say. Once I have a handle on their concerns, the next step is to help educate them on any gaps that I see in their financial plan before making recommendations. 
My educational focus remains at the forefront throughout the planning and implementation process, as I want to empower our clients by helping them understand the individual components of their financial plan and how they work together. My clients are the ultimate decision-makers, and I respect that fact. Following these simple steps ensures that my clients' concerns are properly addressed so that the planning process is relevant to their individualized needs and those concerns.
What types of clients do you work with, and why are they typically seeking your guidance?
We do not have specific target segments, and I am open to meeting with all age groups, regardless of their wealth status. However, the best clients are those who are open to learning about advanced concepts that they may be unaware of and how different types of strategies may suit their needs. I especially enjoy meeting with younger people and helping to educate them on finding a suitable and effective path for their finances for the long term. 
Due to the nature of the practice my father had developed, we have always had an affinity for working with professionals such as physicians or attorneys. They have sophisticated needs in the areas of life insurance, disability coverage, estate planning, and wealth growth and preservation. These types of professionals are particularly attuned to the importance of strategies for disability income replacement, given their earning power and lifestyle expenses, and we provide high-quality guidance for their needs. 
For the majority of our clients, three or four major areas of concern lead them to seek out our services. Most commonly I hear, "If something happened to me, I want my family to be taken care of as well as possible." Number two would probably be, "At some point, we want to be able to retire comfortably, but we are not sure of the best way to plan for that." Others will say, "I know we should be allocating more income to investments and building our family's wealth, but we do not know how or when to do that." Many people simply have a generalized concern about the future: "I'm not sure what is missing, but I don't think that I've fully prepared myself and my family for all of the financial issues that could either hurt or help us." 
I think many people are smart enough to realize that they "don't know what they don't know," and that leads them to seek out the services of a qualified financial professional. I tell our current clients that the highest compliment they can give our firm is a referral to their family, friends, and associates. We are very gratified that almost all of our new prospective clients set up an initial consultation based on a referral, whether from one of the professional firms we work with or from a current client. 
In fact, many of our referrals come from people I have met in various professional organizations. These include the Greater Boca Raton Estate Planning Council, where I am a past president, as well as the Wealth and Estate Planning Seminar in Boca Raton, where I am a founding member. The latter organization holds an annual educational seminar for professionals involved in financial and estate planning. That includes attorneys, CPAs, CLUs, CFPs, or bank or trust officers. This type of networking has been a valuable resource for mutually beneficial referrals for many of those involved.
"I provide my clients with frank and impartial advice."
Describe your broad investment philosophy and the role of actively managed strategies.
I think most financial professionals of my generation were introduced to the business when it was dominated by stocks, bonds, mutual funds, buy-and-hold strategies, and basic equity-bond diversification. In general, this worked well before this century. There is still a lot to be said for buying quality investments and letting them work for you. For the long-term investor with discipline, time is your ally. 
But a lot has changed since the 1990s. Technology has hugely impacted how markets operate. We have seen periods of both robust bullish trends and great market displacement and steep drawdowns to a buy-and-hold portfolio. The interest-rate and fixed-income environments have changed dramatically since the financial crisis. And there has been a leap forward in sophisticated, risk-managed strategies that can deliver competitive returns while seeking downside protection during volatile periods or true bear markets. 
I tell clients that the benefit of using an active investment manager is that they are constantly monitoring the investment landscape—using both artificial and human intelligence—to determine whether changes in portfolio investments should occur. The problem we all have is that we fall in love with our investments and cannot decide when to sell despite all of the warning signs. We sometimes make decisions with our heart and gut rather than with our head. Active portfolio management is designed to help evaluate and adjust investment allocations based on empirical information, not emotion. This approach seeks to avoid deep portfolio declines during difficult market periods and to become invested again when the market begins to show positive signs.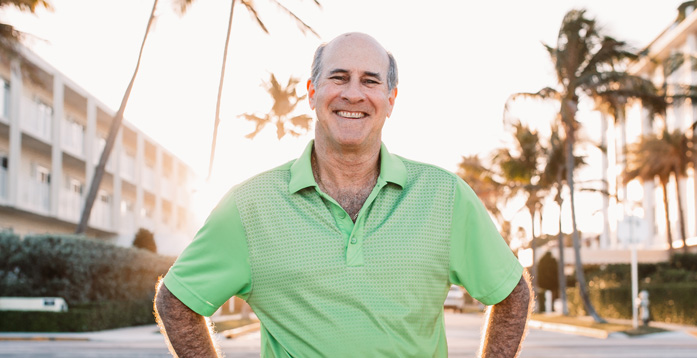 I tell clients that no methodology always knows the perfect time to jump in or out of the market. But I do believe we can enhance the probabilities for success by using quantitative, rules-based strategic approaches. 
Of course, everything we do is dependent on each individual client's investment objectives, risk profile, time horizon, and other factors, so allocations to active strategies might vary greatly from client to client. I review with clients many different investment alternatives and strategies, seeking common ground on what best meets the needs of their situation, attitude and capacity regarding risk, and overall comfort level with the specifics of any investment. I believe, in general, that all clients should have several different investment strategies that complement each other—and that will help them cohesively achieve their desired goals. 
What do you think defines your success in guiding clients?
It starts with having the professional knowledge and experience to effectively present sound financial alternatives to clients—and a commitment to serving their needs in a dedicated fashion. Creating a continuous dialogue allows everyone involved to fully understand what we are trying to achieve and how we will get there. I learned a lesson from my father that I have taken to heart throughout my career: placing overriding importance on doing the right thing by clients and treating everyone as you would like to be treated yourself.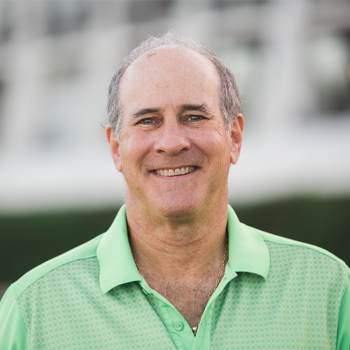 Lanny Marks, CPA, CFP, AEP, is a financial advisor and founder of Marks & Associates, located in Boca Raton, Florida. Mr. Marks has over three decades of experience in the financial-services industry. He says, "I offer individualized attention to each client, using a variety of products, ideas, and techniques to help them fulfill their important financial—and life—objectives."
Mr. Marks was born in Miami Beach and is a lifelong resident of southern Florida. His mother was a teacher and later worked in the insurance industry. His father was an independent insurance agent and investment advisor for many years. Mr. Marks is the eldest of four children and attended public schools in Davie, Florida, where he enjoyed a variety of sports and clubs. He graduated from Tulane University's A.B. Freeman School of Business with a Bachelor of Science degree in management. During his college years, which he describes as rewarding, he enjoyed attending major collegiate sports events, held leadership positions in his fraternity, and served as a teaching assistant in accounting his senior year.
Following college, Mr. Marks worked a little over two years as a staff accountant for two well-known accounting firms. He joined his father's insurance and investment firm in 1986, taking on increasing levels of responsibility under his father's mentorship and building his own client relationships. He took over the management of the firm when his father retired in the early 1990s. He says his father taught him "the overriding importance of always doing the right thing by clients, even if that means recommending that they continue with their current plan."
Mr. Marks is a Certified Public Accountant (CPA), a Certified Financial Planner (CFP) professional, and an Accredited Estate Planner (AEP). He is an active member and past president of the Greater Boca Raton Estate Planning Council. He is a founding member of the Wealth and Estate Planning Seminar (WEPS) in Boca Raton, which holds an annual educational seminar for professionals involved in the financial-planning process. He is also a board member of a private charitable foundation and actively supports the Jack & Jill Late Stage Cancer Foundation.
Mr. Marks and his wife have a daughter who is a college student. He and his family enjoy travel, especially to national parks. Mr. Marks says he enjoys a wide variety of outdoor activities, including golf, skiing, white water rafting, and spending time at the beach.
Disclosure: Securities offered through Securities America, Inc. (SAI), member of FINRA/SIPC. Investment advisory services offered through Securities America Advisors, Inc. (SAA). SAI and SAA are separately owned and other entities and/or marketing names, products or services referenced here are independent of SAI and SAA. Investing involves risk including the potential loss of principal. No investment strategy can guarantee a profit or protect against loss in periods of declining values. Past performance is no guarantee of future results. Please note that individual situations can vary. Therefore, the information presented here should only be relied upon when coordinated with individual professional advice. 301 NW Crawford Blvd., Suite 204, Boca Raton, FL 33432. (561) 750-0312.
Photography by Jennifer Jones


Financial education defines the advisor-client relationship
Lanny Marks, CPA, CFP, AEP, is a financial advisor and founder of Marks & Associates, located in Boca Raton, Florida. Mr. Marks says, "An educational focus remains at the forefront throughout the planning and implementation process, as I want to empower our clients by helping them understand the individual components of their financial plan and how they work together."
After a first meeting with a prospective client, Mr. Marks follows up with a letter that captures key points of their initial discussion and reviews broad categories of potential investment alternatives. The purpose is to provide a basic educational foundation for further investment discussions during the financial-planning process. 
Specifics of the strategies presented vary by client but may include the following:
Fixed, CD-like investment alternatives with a guaranteed interest-rate return for a specified term. No exposure to equity market gains or losses.

 

Indexed or index-linked investment products that generally provide some exposure to equity market gains, with different options on levels of downside protection.

 

Variable investment products via mutual funds that provide full exposure to market gains and losses.

 

Real estate investment trusts (REITs).
Guaranteed lifetime income products, which may include a long-term-care feature.
Actively managed equity and/or fixed-income strategies that seek to respond to changes in market conditions.