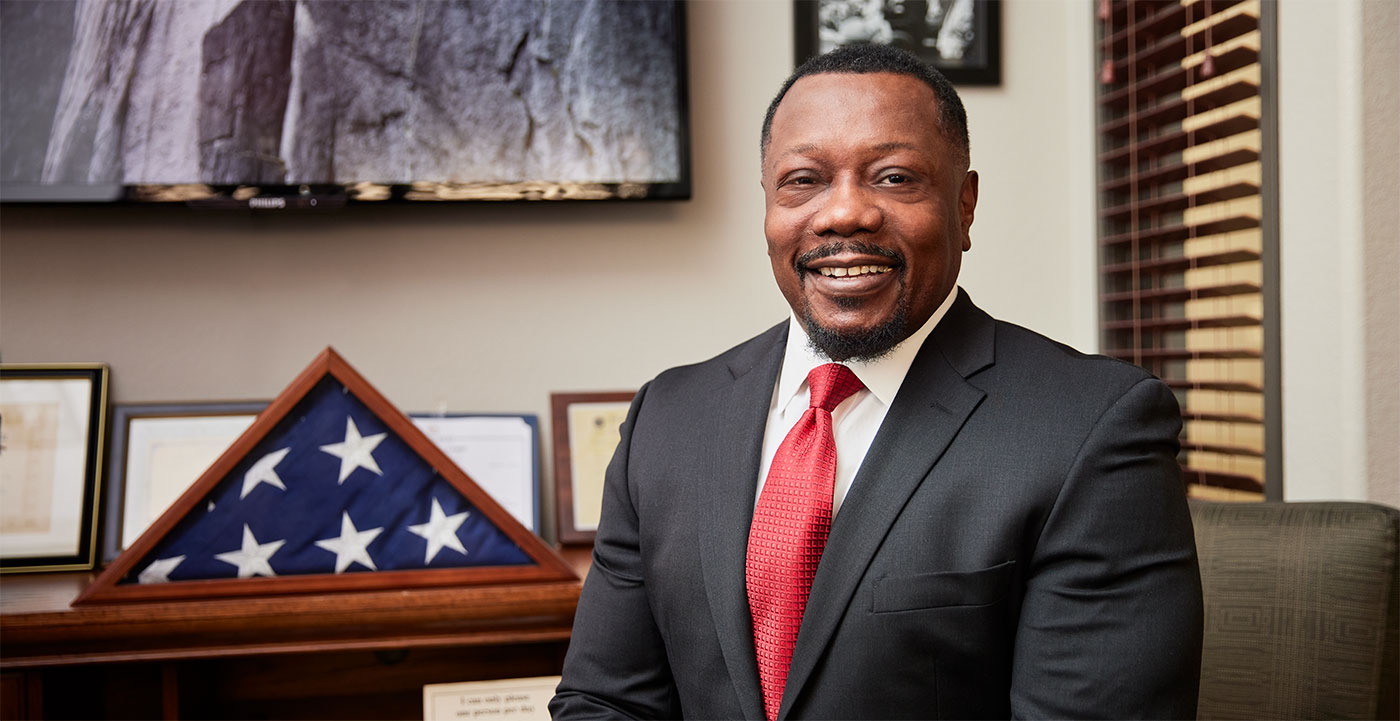 I have been in the financial-services industry for more than 30 years, working with clients across the U.S. and abroad. I tell prospective clients that we are probably different from other financial advisors they may have worked with, and we are certainly different from large financial institutions.
As an independent RIA firm that acts in a fiduciary manner for clients, offering unbiased guidance without third-party conflicts is important to the way we work on behalf of our clients. Our objective is to remain aligned with our clients' goals while maintaining transparency—from our fee structures to the investments and solutions we recommend. I believe that many advisors and large financial institutions focus mainly on what clients have to invest. This is different from our macroeconomic approach that strives to look at all elements of a client's financial life. We strive to help clients seek enhanced efficiencies across the many key decision areas inherent in a comprehensive financial plan.
It is important, I believe, to communicate our philosophy clearly to prospective and current clients. On the RFG Capital Management website we have articulated the following key principles we live and work by:
"We are fiduciaries. We are bound by law to act in your best interests.
We take an evidence-based approach to investing. Our investment philosophy is supported by decades of evidence-based research.
We focus on optimal after-tax returns. We believe in tax-efficient investing to maximize after-tax returns.
We believe in what you CAN control. Diversification, asset allocation, and low-cost investments are key drivers of performance.
We focus on truths, not hype. We help our clients with financial discipline, including 'not listening to the media'—so they can focus on what is real and controllable.
We are unbiased. We have zero ties to financial solutions providers and money managers.
We are transparent. We provide clear explanation of the remuneration for all of our services and implemented financial solutions.
We are thorough. We track, manage, and re-engineer your investment portfolio as your life changes."
Disclosure: Advisory services are offered by RFG Capital Management LLC, a registered investment advisor in the state of Arizona. Richard F. Grant Jr. offers insurance products and services through American Insurance Planners LLC, an affiliated company. This article shall in no way be construed or interpreted as a solicitation to sell or offer to sell advisory services to any residents of any state other than the state of Arizona and any other jurisdictions in which it is registered or exempt from registration as an investment advisor.
Photography by Brandon Sullivan

As wealth management becomes increasingly holistic, more advisors are either enlisting the help of a certified financial therapist or enhancing their own communication and empathetic skills—or both.What do you do when clients agree to a financial plan and timetable...

While recent economic news is encouraging, no one has a crystal ball as to the market's future performance. There is no better time to make sure clients' risk-management plans are in place.In a recent Proactive Advisor Magazine article, the author (a successful...

According to the Q2 tracking study conducted by The Conference Board and The Business Council, CEO confidence has reached the highest level since the study started in 1976. The press release from The Conference Board reports CEO confidence "improved further in the...

Article highlights Inflation is not a one-off change in the price level caused by a short-term distortion to protect profit margins but is a persistent acceleration in prices. Pundits who are talking incessantly about the "Roaring Twenties" never tell anyone that for...