Helping families 'grow' their financial future
Helping families 'grow' their financial future

Proactive Advisor Magazine: Kevin, why did you become a financial advisor and how has your career progressed?
Both of my parents were part of the financial-services industry, so I had an interest in the financial markets from an early age. My mother was a financial advisor for many years with American Express IDS. My father was a sales manager for Merrill Lynch and later went into bank mergers and acquisitions. My first real exposure to the industry was in high school, informally helping my mother's office with computer applications, which were a relatively new development in the business.
My objective in college was to gain a comprehensive education in finance, banking, and business administration. I was pleased with my coursework and degree in these areas at Northwood University. I also was very fortunate to obtain an internship with American Express, which I continued through college. I obtained my licenses and worked directly with several advisors on their marketing and prospecting programs.
I was a little torn at graduation between an institutional career on Wall Street or working as a financial advisor. After discussing with my parents and several advisors, it became clear to me that I could have a significant impact on people's lives by working directly with them in an advisory capacity. I joined American Express Financial Advisors, which later became Ameriprise, as a full-time advisor. With the knowledge I had already gained in the industry, I felt I was ready to start building my own practice. After five years of hands-on experience, I decided to open my own firm, starting Brennan Investment Services in 2010.
Discuss your firm's business model and target segments.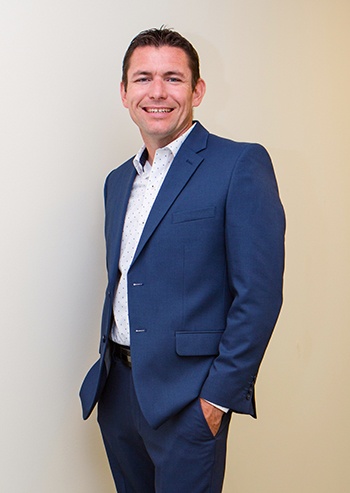 As I observed my mother's practice and that of other advisors in the industry, I saw how great an emphasis was being placed on clients who were about to enter or already in retirement. Many advisors were using seminar marketing programs to develop prospects who fit this profile. That certainly made sense from a business perspective, as retirement clients have a strong need for financial guidance in many areas.
But I also saw an opportunity that I thought could make sense for my own practice. I was a young advisor and asked myself, "Who in my area is actively targeting younger clients?" I thought it was an underserved area to explore, and it has since become the primary focus of our practice. Our ideal prospective clients are married couples with children, approximately 30 to 45 years old, with a relatively high income. They may not necessarily have a large net worth, but they are decades from retirement and have many financial needs other than pure retirement-income planning. As I develop clients of this type, I feel confident they will be working with our firm for many years to come.
We also work with clients that do not necessarily fit this profile. I have individual clients or couples who are close to or in retirement and also work with many small businesses, primarily on their retirement plans. I consider our firm to be a family-oriented practice that serves clients across a full spectrum of financial needs. In addition to my securities registrations, I am licensed in the areas of life, accident, health, and property and casualty insurance. I am also a licensed mortgage loan officer in Michigan. Between the resources our firm offers and our relationships with many third-party professionals, I believe we can offer clients a comprehensive approach that can address their many financial needs in a customized fashion.
What is your financial-planning process?
We believe that a financial plan is a powerful tool. Helping clients progress toward their long-term financial objectives hinges on having an appropriate plan—one that fits their unique circumstances and can grow and adapt as their family's needs change over the years.
Most of our clients start with us through the financial-planning process. We are very diverse in the number of products and services we offer, so our discovery conversations and data gathering will explore all appropriate facets of our clients' financial lives.
Given the nature of our clientele, many of whom have young children and both parents working, a major objective is to help them simplify their financial lives and feel confident that all of the financial bases are being covered. We want to wrap our arms around our clients and help them feel they have a strong support system behind them. Once they go through the planning process, they should be confident that we will monitor and review their key financial areas on a regular basis, recommending adjustments as needed.
Within the financial-planning process, we usually look at retirement planning, investment management, college funding, insurance planning, debt-reduction strategies, and tax-reduction strategies. We see many younger clients, especially physicians, who may have high incomes but are also carrying significant college-loan burdens—debt-reduction strategies are especially important for those clients.
"We believe that a financial plan is a powerful tool."
We use sophisticated financial-planning software that facilitates the data-gathering process, allows us to examine many different planning scenarios, and gives the client access to a real-time view of their financial accounts and financial plan. This is a living, actionable plan where clients can readily see where contributions and distributions are being made. It can be modified readily as circumstances warrant. We embrace technology and believe it's the best way for us to create a financial plan that grows with the client. We first set up our clients in the system, work with them to understand and establish objectives, and then develop and discuss financial-plan alternatives. From there, we will develop a tailored strategy with recommendations for a client's specific needs. Once we are in agreement, we will begin implementing that strategy and those recommendations, monitoring them regularly to keep them aligned with their family's evolving circumstances and goals.
How do you approach investment management for clients?
Investment strategies will flow from a client's financial plan and are dependent upon their objectives, time frame, risk tolerance, and several other key factors. It can be a very different conversation with different clients as we examine their goals, their qualified and nonqualified assets, and whether they are going to be in accumulation mode for many more years or approaching some level of distribution for their retirement assets. For example, we might advise a younger couple that has a solid balance sheet and probably years of increasing earnings power that they might be able to take on a little more risk in their 401(k). On the other hand, an older couple with relatively modest retirement assets will probably need to be highly focused on risk management. It really all depends on the circumstances of each specific client or couple.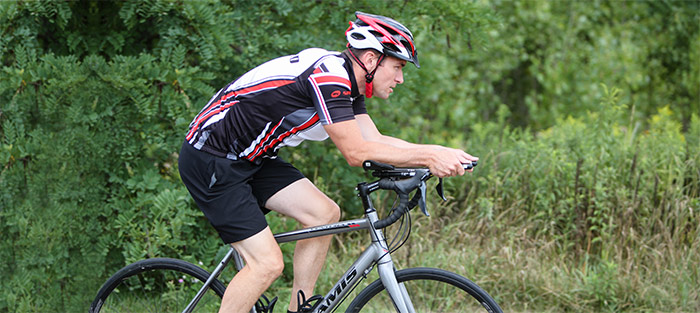 In general, our firm will manage some of our clients' investment allocations and use third-party professional managers for the balance. I may feel, for example, that we have the bandwidth and capability to directly and effectively manage the large-cap-growth portion of a client's portfolio, but then use a third-party manager for other segments of the portfolio. These managers can provide highly sophisticated risk-management techniques, tailored tactical strategies, and active investment management based on proprietary algorithms and indicators that are responsive to current market conditions. Our ultimate objective in working with these managers is to seek higher risk-adjusted returns using their strategies over the long term than might be delivered by a passive, buy-and-hold approach.
How would you characterize your overall philosophy in working with clients and growing your practice?
I truly enjoy the clients that I work with and greatly appreciate the opportunity they provide to serve them and for our practice to grow. I consider the time I spend working with a client to be an investment in their future, as well as our firm's future. It is highly gratifying to work with younger couples that share my strong family orientation and who have a lifetime of hopefully positive and memorable experiences in front of them. If I can help them simplify their financial lives, provide impactful financial guidance, and enable them to feel more in control of their financial future, that makes it all worthwhile. In a business sense, as we deliver on those broad objectives, our current clients should become strong and effective advocates for our firm.

Create an efficient interface for clients
Kevin Brennan, founder of Brennan Investment Services in Hartland, Michigan, says that his firm works with many affluent, younger working couples with children. These clients have busy lives, and one of his firm's important objectives is to create an efficient and effective way of handling their financial planning and strategy implementation. His tips for doing so include the following:
Employ a systematic and repeatable process for client onboarding that minimizes client time.
Use paperless technology throughout the financial-planning process, allowing clients real-time access to their aggregated financial accounts and financial plan.
Provide clients with an interactive calendar tool for booking client appointments and review sessions.
Conduct client meetings via phone or online if that is the client's preference.
Empower team members to handle client requests/questions in a timely fashion and provide the tools/technology to facilitate ready availability of information.
Use a robust relationship-management tool to continually update clients' data and profiles.



Quantitative analyst Rob Hanna discusses implied versus realized volatility and how their relationship may have impacted VIX levels the past two years.

Financial advisor Ken Lubkowski says working with his OSJ gives him the flexibility to shape his practice, offering timely support in many areas.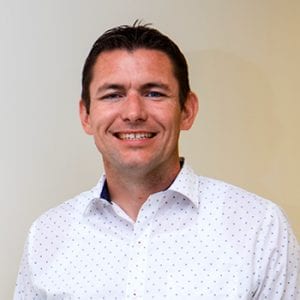 Kevin Brennan is the founder of Brennan Investment Services, located in Hartland, Michigan. He is an investment advisor representative and registered representative of Voya Financial Advisors Inc. Mr. Brennan says the overall objective for his firm is "to provide clients with unbiased research and the tools and service needed to help them achieve financial independence."
A native of Michigan, Mr. Brennan was exposed to the financial world at an early age, with both his mother and father working in the industry. He is a graduate of Northwood University, where he earned a bachelor's degree in business administration with concentrations in banking and finance. Mr. Brennan worked as an intern throughout college for American Express Financial Advisors, assisting advisors on marketing and prospecting programs.
Joining Ameriprise as a full-time advisor after college, Mr. Brennan says he remains "grateful for the opportunity to learn how to effectively cultivate a client base early on." He later decided to become an independent advisor and opened Brennan Investment Services in 2010, serving both individual and small-business clients.
Mr. Brennan participates in civic, volunteer, and charitable activities in his community. He is currently president of the Hartland Chamber of Commerce, Livingston County United Way Development ambassador chair, and previously held officer positions with the Livingston County United Way and the Brighton Jaycees. He was the 2014 recipient of the Charles W. Itsell Volunteer of the Year Award for the Livingston County United Way. He also is involved in youth sports and is an active member of his church.
Mr. Brennan and his wife have two children. They enjoy camping, hiking, and biking, and he and his family take frequent trips in their camper to northern and western Michigan.
Disclosure: Investment advisor representative and registered representative of, and securities and investment advisory services offered through, Voya Financial Advisors Inc., member SIPC. Brennan Investment Services is not a subsidiary of nor controlled by Voya Financial Advisors Inc. 36504864_IAR_0820D.
Post-publication note: As of this update (Dec. 8, 2021), Mr. Brennan is registered with Cetera Advisor Networks LLC.
Photography by Richard Lim