Providing comprehensive and sophisticated financial solutions
Providing comprehensive and sophisticated financial solutions

Proactive Advisor Magazine: Joe, talk about your personal background and how your career has evolved.
I was born and raised in the Azores islands, which are part of Portugal. It was a beautiful place to grow up, and I received an excellent education in grammar school and then a seminary school for five years. It was similar to a private school in the U.S., with a disciplined and concentrated academic focus.
When I was 15, my parents decided to follow other members of the family to the United States and seek employment opportunities and citizenship. We initially moved to California but soon after settled in New Bedford, Massachusetts, which had a large Portuguese community. My parents both worked very hard in the apparel industry, and I attended public high school in New Bedford.
Thanks to a great program New Bedford had with bilingual teachers, I was able to improve my English quickly and did well in my studies. I also worked two jobs to help out the family finances. One of those was with a large national jewelry chain. I did well there and moved up the ranks as an assistant manager and then a manager at other locations. I liked the business so much that I ended up starting a jewelry retail business in Pennsylvania. While we had success with that, it was a seasonal and somewhat inconsistent business, and we eventually closed our shop.
As I was considering other career choices, a recruiter for an insurance company reached out to me. I thought it looked like a good opportunity. I could still be entrepreneurial but under the umbrella of a larger organization. I applied myself to learning the business, acquired my licenses, and started to build a client base. I feel fortunate to have started with this particular company, as they were at the forefront of the concept of total financial planning. We had a planning team of myself, an attorney, and an accountant that could help clients with a full range of areas: insurance, investments, pensions, profit-sharing plans, and estate planning. It was an invaluable experience in terms of learning how to help clients with their entire financial-planning needs and having all of the elements work together.
After some time there, I decided to go independent and have been so for over three decades. Our firm, St. Pedro and Associates, is well established in our community. It is a full-service financial-planning and financial-services firm that serves the needs of individuals and families from all walks of life. We also work with business owners, local companies, and different types of organizations. We have a very experienced and knowledgeable team. We emphasize highly personalized client experience, strong customer service, and employing sophisticated products and services to help clients meet their financial objectives.
What is your process for financial planning?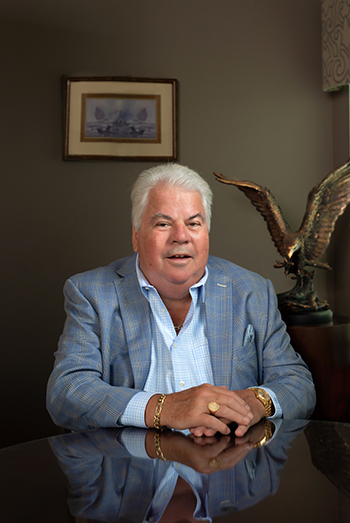 While the tools, products, and strategies we use today have changed and improved dramatically over the past 30 years, the core philosophy of my planning process has not really changed. It has three important steps:
Getting to know the client extremely well, listening closely to their needs, educating them on different financial concepts, and making sure their objectives are crystal clear. I take extensive notes with clients and always review my takeaways with them to make sure we are on the same page. We thoroughly look into their specific time horizon, risk tolerance, potential future asset streams, debt and cash-flow management, and many other factors in the discovery process.
Using a holistic approach to address their financial needs, creating an integrated and comprehensive protection, risk-management, retirement-income, legacy, and wealth-management plan. We take an in-depth look at the client's financial situation, identifying their financial strengths and weaknesses, and conduct an extensive needs-based analysis.
Providing and discussing our recommendations in a consultative fashion, identifying the purpose of each plan element, and emphasizing educational concepts throughout the process. We have a very strong track record of converting prospects to clients, and I attribute that to the clarity of our process and delivering information in an accessible fashion. Once we have the client's approval, we move on to the implementation and review process. We are very diligent in conducting ongoing client reviews, and the process is built to accommodate changes in a client's life, career, or financial circumstances.
I give a lot of credit to our team at St. Pedro and Associates for assisting me and our other financial advisors in this process. Our team plays an important role in contributing to a case-management approach to plan development, maintaining high standards for client service and plan implementation, and delivering on our mission of exceeding our clients' expectations.
Discuss your approach to investment management.
When I mentioned the major improvements I have seen over the years in products and services, investment management is near the top of the list. For many years, a dedicated and talented member of our team assisted our financial advisors in a constant evaluation of the mutual fund and ETF universe, looking not only at the macro environment but also at how various asset classes and sectors were performing. It was very labor-intensive, and we did most of the portfolio management ourselves in what was a largely effective but time-consuming team effort.
We have explored and worked with a few different third-party managers over the years. However, we never devoted a great deal of client money to those providers because we were not truly satisfied with their performance. Their strategies did not always deliver on our expectations, and we could not justify the fees involved for lackluster performance.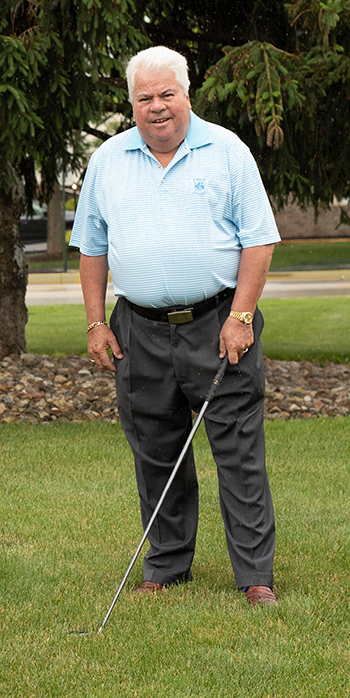 That all changed a couple of years ago as we continued our due diligence on investment management firms. We found one that has a very different approach in our industry. They use rules-based and risk-managed strategies that can make portfolio adjustments based on the current market environment, as well as identify and react to trends of different asset classes and sectors. Unlike actively managed mutual funds, their strategies can dramatically increase or decrease market exposure, use leverage if appropriate, or even use inverse positions in very poor market conditions. Each strategy has inherent risk-management rules, and that risk management is enhanced through a portfolio of diversified strategies.
Since many of our clients are near or already in retirement, risk management and asset protection are important priorities. We were especially pleased with the performance of this manager during the volatile market developments of 2020. As the market plunged early in the pandemic and there were many unknowns, the strategies from this manager were able to reduce exposure and mitigate drawdowns significantly versus the broader market.
But, perhaps most importantly, their rules were able to identify entry points for increasing market exposure and take advantage of improving market conditions during the remainder of the year. Our clients were very pleased with this performance and especially the risk-management aspect during the worst of the market conditions. We have steadily increased many of our clients' portfolio allocations to these types of strategies. We consider it a competitive advantage to be able to offer this style of active investment management to our clients, especially at a fee structure that we think is very reasonable for the value this approach delivers.
"We are very proud of the positive feedback we receive from clients."
What are some of the attributes of your firm that you think contribute to your ability to attract and retain clients?
I have touched on many of these: the independent nature of our firm, our comprehensive planning process, our strong team approach, our commitment to client service, and our differentiated investment approach. But it goes beyond that to the human factor and the deep relationships we have built within our community and with our clients. I recently had one individual seek out our firm for his family's financial-planning needs. We had done some work for a local volunteer fire department and he was on the board of that organization. He liked our approach and the time and effort we put into that work. Word-of-mouth and referrals are extremely important. We are very proud of the positive feedback we receive from clients and the reputation our firm has built over the years.

Local visibility and community involvement help build a firm's brand
Joseph St. Pedro is the founder and CEO of St. Pedro & Associates, located in Royersford, Pennsylvania.  For over three decades, his independent firm has been providing comprehensive financial and wealth planning for clients. He says that his firm's commitment to the local community has been an important component in the growth of his firm and the ability to attract new clients.
Mr. St. Pedro says his firm has built a highly visible local presence in several ways:
His team members are very active in local charitable and civic organizations. Mr. St. Pedro is a long-standing member of the local Chamber of Commerce, served as an elected town supervisor, and held leadership positions in county and township organizations.
For several years, Mr. St. Pedro and his advisory team hosted a local cable television show, "Dollars and Sen$e," that served as a source of financial education for viewers in the local area.
Mr. St. Pedro says his firm's office complex, which has prominent signage, has been a local fixture for over two decades. The firm also uses outdoor advertising to further brand recognition.
His firm has held many client-appreciation events over the years, in many cases using the services provided by local businesses.
St. Pedro & Associates has worked professionally with many small-business owners in the area and civic organizations such as a volunteer fire department. This exposure helps spread positive word-of-mouth about the firm.



Quantitative analyst Rob Hanna discusses implied versus realized volatility and how their relationship may have impacted VIX levels the past two years.

Financial advisor Ken Lubkowski says working with his OSJ gives him the flexibility to shape his practice, offering timely support in many areas.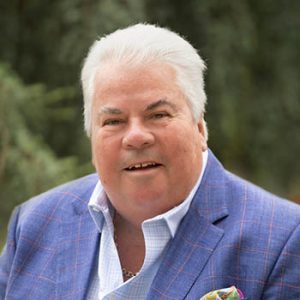 Joseph St. Pedro is the founder and CEO of St. Pedro & Associates, located in Royersford, Pennsylvania. For over three decades, he has been providing comprehensive financial and wealth planning for clients. He has won numerous production and sales performance awards and has been recognized by many financial industry organizations for his outstanding career accomplishments.
Mr. St. Pedro was born and raised in the Azores islands, a Portuguese archipelago, moving with his family to the United States when he was 15. He says both of his parents worked in the apparel industry in New Bedford, Massachusetts, and he had two jobs in high school to help contribute to the family's finances. One of those positions led to his first career in the jewelry business. He ultimately founded his own jewelry business in Pennsylvania.
Mr. St. Pedro was recruited into the financial-services industry in 1984 as an insurance sales representative. He later earned his investment licenses and began working as a broker representing numerous financial companies. As Mr. St. Pedro became deeply knowledgeable about investment strategy, retirement and estate planning, employee benefits, profit sharing, and pension planning, he started his own full-service and independent financial-planning firm. He has furthered his education through coursework at The American College of Financial Services. His achievements include membership in the Million Dollar Round Table's Top of the Table. He has also earned the NAIFA National Sales Award and National Quality Award.
Heavily involved in his community, Mr. St. Pedro was on the Limerick Township Board of Supervisors for eight years. He is a vice chair of the Limerick Township Industrial Development Authority Board and was on the Montgomery County Foundation Board of Directors and other committees. He is a long-standing member of the Spring-Ford Chamber of Commerce. He is an avid golfer and supports local charitable organizations. He and his wife have been married for 48 years and have four children and seven grandchildren.
Disclosure: Securities offered through Securities America Inc. Member FINRA/SIPC. Advisory services offered through Securities America Advisors. St. Pedro & Associates is not affiliated with the Securities America companies. Phone: (610) 792-2500.
Photography by Kelly O'Keefe