Guiding clients toward their own financial summit
Guiding clients toward their own financial summit

Proactive Advisor Magazine: Jon, talk about the development of your firm's client-service philosophy.
My first job in the financial-services industry was as an investment representative for a national firm. I learned a lot about finance, how the equity market works, and fundamental stock analysis, but my interaction with clients seemed transactional. I knew then that I wanted to serve clients in a more holistic fashion, understanding their total financial picture and helping guide them toward financial success.
In 2002, I joined a financial-planning and wealth-management firm. Soon after, I was asked to manage a branch office in Lafayette, Indiana, and became a partner in the firm. In 2008, I purchased my partner's share and became president.
We have experienced tremendous growth since then, which I think is attributable to the dedicated efforts of our team and how we serve clients. We offer clients holistic financial guidance and services, including debt management, cash-flow planning, business planning, startup consulting, and investment and retirement planning.
We are an independent financial-planning firm. This helps us offer impartial guidance to clients and provide access to a full range of financial products and services. We specialize in creating sound, tailored financial plans for every client we serve. We then collaborate with our clients to provide what we feel is one of the highest levels of service in our marketplace. We see each client as a part of our family and care for them in a way that reflects that viewpoint.
Describe the types of clients your firm works with.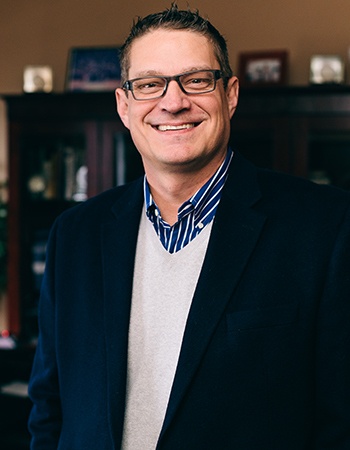 We work with clients from all walks of life, but they tend to share some similarities. They tend to be conservative or moderate in their investment and financial outlook, they are intelligent high achievers with a corresponding income stream, and they truly want financial guidance. They do not consider themselves to be financial experts and look to us for education and thorough financial planning. They are demanding in the sense that they have achieved success in their fields and want to work with a very capable resource for financial planning and wealth management.
Within this context, we have three distinct segments of clients. First, we have clients in the educational field, such as university professors and other college and university staff members. Next, we have what we refer to as "private clients," who are primarily business owners, corporate executives, and other types of professionals. The third segment includes members of the agricultural community, who can often have financial-planning needs unique to their field.
How do you approach working with clients from the academic area?
Over 60% of our clients have a Ph.D. or other advanced degree and work in research, academia, or industry. Our approach is referred to as the Summit Pathway Discussion. During this discussion, we help clients identify their needs, wants, and wishes, and then collaborate to design a comprehensive plan that strives to help them reach their goals in an efficient manner.
We consider our relationship to be that of a "financial concierge" to our clients since they are often in high demand and their time is scarce. We choose to be available and flexible to host scheduled and unscheduled meetings online or in person, at our office or theirs. We serve clients in a fiduciary capacity, placing our clients' best interests at the forefront.
Many of our clients are involved in consulting and entrepreneurial efforts as a result of their research and lab work. This often requires a comprehensive planning approach the goes well beyond the scope of a traditional financial plan. We not only help them with their investments, insurance needs, college-planning efforts, and estate-planning needs, but we also offer support with their employee benefits during their open enrollments. Their planning is as comprehensive as it can be, factoring in their diverse financial needs.
With clients all over the world, it is not uncommon for us to host virtual meetings with clients while they are at the airport or on sabbatical out of the country. A common comment is that they are very appreciative of our willingness to be flexible and proactive in our efforts to keep them on track with their financial plan. Many clients would simply not do anything more than the minimum otherwise since their passions are outside of finance. We often joke that we are the "educators of educators" and act like financial "Sherpas," guiding clients toward their personal financial summit.
What is your broad investment philosophy?
We believe that each client requires a customized approach to their financial and investment plan. We work in close coordination with clients to develop their investment plans, employing sophisticated planning technology and evaluating their overall financial objectives, risk profile, age and life stage, and priorities moving forward. We also use advanced technology to assess the merits and potential risks of each investment strategy.
In the broadest sense, I believe that traditional buy-and-hold investing strategies are not appropriate in today's investment environment. We believe in dynamic asset allocation and active management, an approach we think is better suited when there are inevitable periods of market volatility, especially in bear markets. By maintaining a state of constant surveillance, we are in a better position to understand and account for risks to our clients' portfolios.
"We believe that each client requires a customized approach to their financial and investment plan."
We think that professional third-party investment managers can play an important role in helping us strategize for and implement client investment plans. I look at investments like a basketball team. You need to have multiple players doing multiple roles, but you also need a head coach coordinating the overall team effort. With my investment background, I can work with third-party money managers from a peer perspective, and I conduct rigorous due diligence on their firm and their strategic offerings. I think that third-party managers can add significant value for clients. Their sophisticated, rules-based strategies usually will have a strong risk-management component and can help minimize the bias and emotion that all investors, and even financial advisors, tend to struggle with.
We employ comprehensive analysis that helps us determine how to allocate portfolios to achieve competitive returns, as well as the desired diversification/correlation efficiency. We want to position our clients in the optimum alignment for their desired risk and return level. We place each of our clients' holdings into an analytical framework that alerts us to any material market changes that might potentially affect the desired risk-return balance or their investment outcome. This allows us to systematically and efficiently navigate the markets, working closely with the third-party managers who provide specific strategies for a client's investment portfolio. I strongly believe that achieving consistent returns for clients over the long term is a byproduct of strong risk management, period.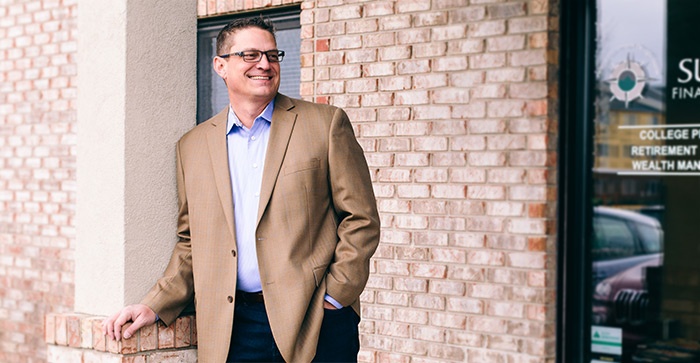 What attributes of your firm do you think your clients value the most?
I think there are some core principles that define how we would like clients to perceive our firm. First, that they believe we have worked hard to understand who they are and what is important in their lives, not just their financial situation. Second, that we have constructed a systematic process that makes the working relationship easy for them. There may be uncomfortable questions at times, but I believe they know we are at their side diligently seeking positive outcomes. Third, it is all about accountability, and that is critically important for both parties in the client-advisor relationship.
Our clients come to us for professional guidance and trust us to help them grow and protect their assets over the long term. I make three commitments to clients: (1) they will always know where their money is, (2) they will know why it is there, and (3) they will know what we are trying to achieve as a team. Education is a critical component in all three of these points. I think this philosophy has served us well. One of the greatest compliments we receive from clients is, "I wish I had found your firm earlier in my life."

Creating differentiation that has a positive impact for clients
Jon McCardle is the president of Summit Financial Group of Indiana. His firm's assets under management have increased 700% over the past 10 years, which he attributes to "a remarkable team effort, a business model that works exceptionally well for our target segments, and a collective mindset driven by the pursuit of excellence." He has also worked hard to create points of differentiation for his firm that he believes help set his firm apart from competitors. These include the following:
Acting in a fiduciary manner on behalf of clients.
Employing a process of proactive—not reactive—account management and constantly assessing client needs, progress toward objectives, and changes in clients' lives and the market environment.
Using an investment approach for clients that emphasizes risk management, dynamic asset allocation, and active investment management.
Seeking the "best in breed" in investment selections, whether in funds, ETFs, or the strategies of professional third-party investment managers.
Recognizing that communication is perhaps the most critical skill set—stressing effective and clear communications in written documents, presentations, and meetings.
Believing that client education is paramount—that making complex ideas easy to understand and act on can increase a client's comfort level.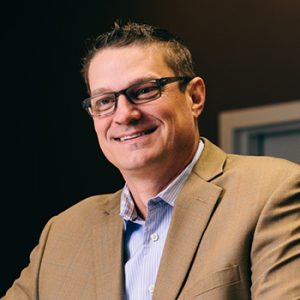 Jon McCardle is president of Summit Financial Group of Indiana, located in Lafayette. The firm offers a variety of financial services and products to clients, who include university professors, business owners, the agricultural community, and private clients from all walks of life. Services of the firm include debt management, cash-flow planning, and investment and retirement planning.
Mr. McCardle was born and raised in Indiana. His father was an educator and entrepreneur, starting several small businesses. His mother helped in the management of those ventures and later worked in real estate. Mr. McCardle says he was inspired by the work ethic of his parents and the entrepreneurial spirit they both exhibited. He attended public schools, was a talented football player, and attended Indiana University–Purdue University Indianapolis. Following in his parents' footsteps, he started his career as a small-business owner, founding a company that provided gymnastics training for children.
Mr. McCardle also managed a marketing and sales company before entering the financial-services industry as an investment representative for a national firm. He then partnered with the owner of Summit Financial Group of Ohio, opening and running the Lafayette, Indiana, office. Mr. McCardle helped manage Summit Financial Group of Indiana from 2002 to 2008, when he purchased the firm from his partner. He says the firm has grown over 700% under his guidance and the efforts of his professional team.
Mr. McCardle has been awarded the Five Star Wealth Manager award several times and is a member of the National Ethics Association and Better Business Bureau. He has been a speaker on financial-planning topics for communities, corporations, churches, and nonprofit agencies.
Mr. McCardle and his wife live in Lafayette and have three children. He is a volunteer for the youth organization Junior Achievement; supports the nonprofit veterans awareness organization Rolling Thunder; and is a member of Men Who Give, which is affiliated with the Community Foundation of Greater Lafayette. Mr. McCardle enjoys spending time with his family and participating in school activities. In his spare time, he enjoys "cigars, car and bicycle racing, deep-sea fishing, and target shooting."
Disclosure: Investment advisor representative offering securities through Regulus Advisors LLC, member FINRA, SIPC. Investment advisory services offered through Regal Investment Advisors LLC, an SEC-registered investment advisor. Summit Financial Group of Indiana is independent of Regulus Advisors LLC and Regal Investment Advisors LLC. The Five Star Wealth Manager award methodology does not evaluate the quality of services provided and is not indicative of the winner's future performance. It should not be construed as an endorsement by Five Star Professional or any other entity. https://www.fivestarprofessional.com/wmdisclosures
Photography by Brian Powell