Helping clients plan for a lifetime of financial well-being
Helping clients plan for a lifetime of financial well-being

Proactive Advisor Magazine: Talk about your paths to becoming financial planners.
Jim: I have a bit of an unusual career track, but one that makes sense when you look at my interests and strengths. I studied biology in college and earned a master's degree in the field. My first job was with a regional hospital as a researcher, and I advanced over several years to become vice president for cancer services and research administration. I also earned an MBA to help further my career and gain a deeper knowledge of business administration.
I enjoyed the challenges of the business aspects of my position, as well as the meaningful research work we conducted. The health-care industry was starting to go through significant consolidation, and I began to consider new career options. The financial-services industry was very attractive to me as I had an affinity for mathematics, economics, and the financial markets. I also thought that my analytical and problem-solving skills would bring a disciplined component to my work as a financial planner. I take a scientific, data-driven approach toward financial planning that helps clients take the guesswork and emotions out of financial decision-making. I have been advising clients for over 20 years and love guiding them on a path to long-term financial success.
"Our planning process emphasizes clients and their needs, not a prepackaged set of solutions or ideas."
Ed: My background is very different from Jim's, though we make a great team, learn from each other, and share the same philosophical outlook on how we want to serve clients. I studied business administration in college and think I always had my sights set on a career in financial services. My first job was with Fidelity Investments in institutional accounting. I learned a lot about the intricacies of how various financial products work and how they are traded.
My next position was as an internal, and then external, wholesaler for Guardian Life Insurance. I primarily worked on presenting product offerings to financial advisors, including products in the mutual fund, annuity, and 401(k) areas. That was another rewarding experience, allowing me to refine my consultative sales skills and build deep product knowledge. I called upon perhaps 20 financial advisors each week, and I was able to see how many successful advisors worked. It also inspired me to want to work directly with clients and have more of an impact on their financial well-being. I feel fortunate to have made the decision to become a financial planner and have now been serving a variety of clients for over five years.

What are some important considerations in your financial-planning process?
Jim: When we work with clients, most of whom are either retirement or pre-retirement age, the number one concern on everybody's mind is that they have enough money to live in retirement. Many people do not have a realistic plan in place to allow them to live the way they want to in retirement. Our job is to help them allocate their resources in a way that allows them to progress toward their lifetime income needs.
Our firm, Integrated Financial Partners, has a proprietary planning methodology called The Lifetime Income Model that strives to provide a reliable stream of income throughout the course of an individual's or couple's retirement years. We are looking to help clients strike the appropriate balance between risk and reward with a plan that provides tax efficiency and values the preservation of assets. The methodology uses a time-based approach, employing five-year tranches of differing investment approaches. The methodology is formulated with the goal to provide steady income and several layers of risk management.
Ed: Retirement for some people can be 35 years or longer, so one of the most important things we are focused on is longevity risk: How can we help clients manage their assets and resources throughout that kind of lengthy retirement period? If, for example, a client couple's income need is estimated at $10,000 a month in retirement, our job begins with a thorough analysis of their current financial situation, assets and liabilities, current insurance coverages, retirement-plan assets, and many other factors. For clients whose finances have several layers of complexity, we have excellent case-management resources at IFP that can assist us in the final development of a financial and retirement-income plan.
The Lifetime Income Model allows us to examine various assumptions and scenarios, ultimately arriving at a financial plan that seeks to deliver the highest probability of success. As independent financial planners, we are not required to use any specific financial products. We have a wide universe of financial products and strategies that can be used to address clients' needs.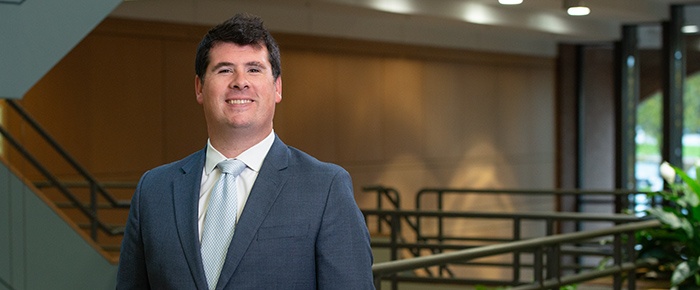 Jim mentioned risk management, and that is a constant in our investment planning. Our model employs risk management through the nature of its planning construct and how the assumption of risk can vary over different time periods in a retirement plan. We also have access to our firm's proprietary portfolio strategies and those of select third-party money managers that can employ tactical investment approaches, dialing up or down market exposure based on the current market environment.
Investment planning is just one piece of a holistic financial plan, which can cover many different areas: retirement-income planning, risk management and insurance needs, disability and long-term-care coverages, estate and wealth-transfer planning, college-funding strategies, and other client needs. We have many excellent specialized resources at IFP through partnerships with professional firms, but we are more than happy to work with the trusted advisors that a client may already have in place.
What different client segments do you work with?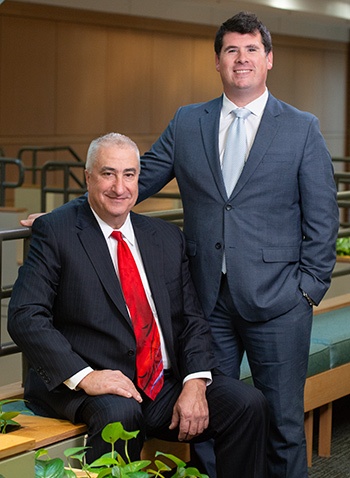 Jim: Clients interested in retirement-planning solutions is the real common denominator for most of our clients. Given my background in the medical field, it was only natural that I would gravitate toward working with physicians and others in health care, and we have many of those clients. We also do a lot of work with business owners, both for their personal financial-planning needs and in the installation and management of retirement plans for their businesses.
Ed: In addition to the segments Jim mentions, I also work with many younger clients, individuals or couples in their 30s or 40s who tend to be affluent professionals with significant earning years ahead of them. Their planning needs in the accumulation phase can be quite different from those of retirees who are facing their distribution years. We follow the same holistic and disciplined planning model, but their immediate concerns reflect their life stage. They may have young children, and college-planning strategies are very important. They may also have planning issues related to real estate, such as a first or second home. And while they certainly want to grow their assets, preserving and protecting assets are also important as we help them in the initial stages of retirement planning.
How would you characterize your keys to a successful client relationship?
Jim: Our planning process emphasizes clients and their needs, not a prepackaged set of solutions or ideas. We are firmly committed to serving clients' best interests, and I think that becomes very apparent to clients as they work through the planning process with us. We provide clients with the information they need to make timely, informed decisions, backed by a wealth of resources at IFP that I believe strongly differentiates our firm.
Ed: Our clients are placing their trust in us to help them manage their financial future and to grow and protect assets they have earned over many years. We take that challenge very seriously. We are committed to providing an integrated team approach, highly customized and responsive service, and use a planning model that we think can have a major impact on the achievement of their most important financial goals.

A holistic approach to the financial needs of small businesses
Jim Hoogasian and Ed Gay, financial planners at Integrated Financial Partners (IFP) in Worcester, Massachusetts, take a team approach in working with a wide range of individual and business clients. The small-business segment is a focus for their firm and, through the resources of IFP, they can offer a wide range of services to small-business owners that include the following:
Financial planning: Strategies that can help owners leverage their business entity in working toward personal financial goals.
Retirement planning: Developing a road map toward lifetime retirement income.
Succession planning: Analysis and preparation for the eventual transfer or sale of a business.
Employee benefits planning: An appropriate benefit plan can improve employee retention and positively impact the company's bottom line.
Contingency planning: Planning for worst-case scenarios and applying principles for sound risk management.
Wealth transfer planning: Developing an efficient and tax-effective estate-planning approach.

Top-performing financial advisory teams know that success is an ongoing process. They seek out opportunities to learn and share with each other, implementing best practices and effective drivers of growth.[dropcap style="font-size: 60px; color:...

​espite the threats emanating from the banking sector last week, equity markets handled the uncertainty with surprising weekly strength. Amid heightened volatility, the S&P 500 registered a weekly gain...

he calendar year 2022 was difficult to navigate for most asset classes. To put it in perspective, it was the first calendar year on record that saw the S&P 500 Index and U.S. 10-year Treasury bonds both...

Michael Kuczinski, CLU, ChFC, RICP, CFP • Millstone Township, NJ Total Wealth Enhancement Group LLC • Garden State Securities Inc.he majority of our clients are within 10 years of either side of retirement....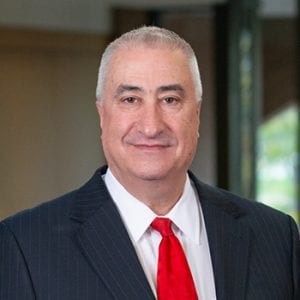 Jim Hoogasian is a financial planner with Integrated Financial Partners (IFP), located in Worcester, Massachusetts. He has more than 20 years of experience in assisting corporate executives, business owners, medical professionals, and families to "pursue their maximum financial potential."
Mr. Hoogasian develops, monitors, and manages customized strategies to help clients progress toward their financial objectives. He says he places "great value" on building long-lasting relationships with clients and helps them understand "how money works in making informed financial decisions."
Mr. Hoogasian earned a bachelor's degree in biology from Clark University and a master's degree in biology and an MBA from Anna Maria College. He worked for what is now called UMass Memorial Medical Center, becoming vice president for cancer services and research administration. Mr. Hoogasian then made a career transition to financial services, working for several national firms prior to joining IFP.
Mr. Hoogasian and his wife live in Shrewsbury and Sandwich, Massachusetts. They have two married daughters and "six terrific grandchildren." He is active in several organizations, including the Worcester Economic Club, the Shrewsbury Town Meeting, and the Worcester County Sheriff's Association.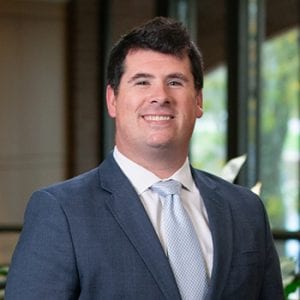 Ed Gay is a financial planner with IFP in Worcester. He has a diverse background in the financial-services industry and enjoys working with individual clients and families "to help them build their wealth for a sound financial future." He has significant experience guiding small-business owners on a range of financial issues.
Mr. Gay earned a bachelor's degree in business administration from Framingham State University. He played four years of varsity baseball in college and remains an avid fan of the game.
After graduation, Mr. Gay entered the financial-services industry with Fidelity Investments and later joined Guardian Life Insurance Company as a regional sales representative focusing on mutual funds, annuities, and 401(k) plans. In 2010, he was promoted to regional vice president for the Pacific Northwest territory and specialized in retirement-income planning. He then transitioned to financial planning and joined IFP in 2017.
Mr. Gay and his wife live in Walpole, Massachusetts, with their young son. He says he loves to spend time with his family and enjoys getting on the golf course "for business socializing and just to have fun."
Disclosure: Securities offered through LPL Financial, member FINRA/SIPC. Investment advice offered through Integrated Wealth Concepts, a registered investment advisor. Integrated Wealth Concepts and Integrated Financial Partners are separate entities from LPL Financial. All investing involves risk including loss of principal. No strategy assures success or protects against loss.

Photography by Glenn Perry