A proactive approach to building and preserving client assets
A proactive approach to building and preserving client assets

Proactive Advisor Magazine: Talk about your group's overall approach to guiding clients.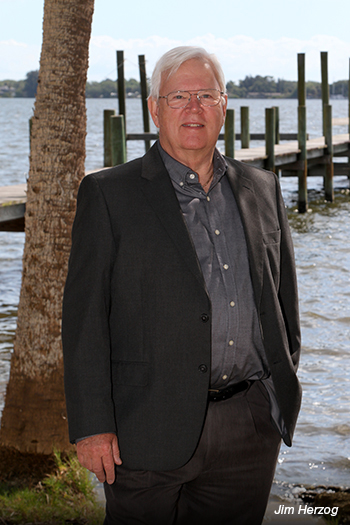 Jim Herzog: Having worked with many families over the past 35 years, I understand that we cannot build a successful lifelong financial plan without first going through an educational process that will set the stage for clients to make informed, fact-based decisions.
Many things can impact life decisions, some of which our clients have little or no knowledge of before building their lifelong financial plan. We start by understanding the concerns and dreams of each client. We want to know what they hope for in retirement and what they think they need to do to achieve their goals. We also want to know what they have done to meet these goals and objectives. We question the investments that they have and how they think they have done over time.
We also discuss external factors that may impact a client's long-term planning. These might include reviewing the implementation of past tax laws and the prospect for future ones, and how government regulations and policy have affected the economy, financial markets, and retirement planning. Without a shared knowledge of these factors, we would be unable to work with our clients to build strategies to navigate around them.
The next step examines important decisions about Medicare, Social Security, and preparing for catastrophic events such as family health issues and premature death. By educating clients on the ramifications of each decision, we can help them increase income, reduce stress, reduce much of their future tax burden, and set them on a path that will help them achieve their lifetime dreams.
Our process starts with having a data- and discovery-driven personal discussion with each client. We then can begin to look at the financial aspects of their investments and how they are situated in their retirement buckets. In many cases, we examine conversions to tax-free assets to mitigate possible future tax increases. This takes a holistic planning process that covers the full scope of a client's current and future financial needs.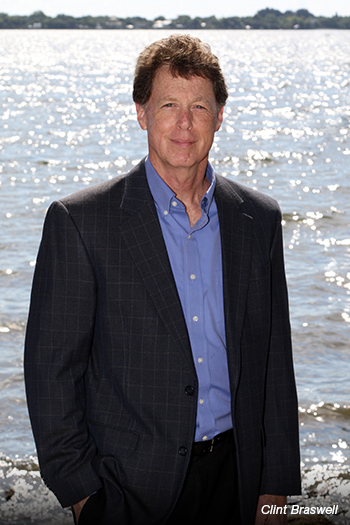 Clint Braswell: We tend to focus on working with higher-net-worth individuals. We find that many of these people need a more comprehensive approach to their overall plan. Their needs are in line with our deep knowledge of legacy and estate planning, asset transfers and conversions, risk-management and tax-mitigation strategies, life insurance retirement plans (LIRPs), and a whole host of other areas.
We also find that higher-net-worth individuals are usually at a stage in their lives where they can appreciate our risk-managed approach to investment management. Within the three buckets of taxable, tax-deferred, and tax-free assets, we can offer a variety of sophisticated investment approaches.
Today's market environment and volatility make it difficult with passive investments to avoid downturns or make money in sideways markets. The third-party active managers we work with have strategies and analytical tools built into their models that can maneuver to mitigate the impact of market corrections and look for opportunities in both favorable and unfavorable markets. For clients in or near retirement, the sequence of returns can be a major issue given their time horizon.
In line with their risk tolerance and financial plan objectives, we can build an asset-allocation approach for clients that we believe will manage risk effectively while also seeking growth. We spend time not only on portfolio construction but also on deciding which managers and strategies are appropriate for each client portfolio. We then closely monitor performance and make adjustments as necessary. When evaluating investment managers, some critical criteria are transparency, track record, and accessibility. We also ask the question, "If this manager is very good at mitigating drawdowns in difficult markets, are they equally good at increasing exposure as markets recover?"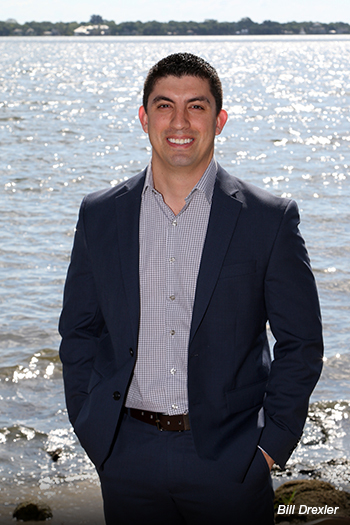 Bill Drexler: My overall client philosophy is, "Personal freedom through financial success." No matter where one might fall on the wealth or age spectrum, everyone has goals, worries, and long-term dreams. We are proponents of building partnerships with clients and their families. We get to know their values, goals, and specific personal situations. Since we are independent, we can use many products and strategies to achieve those goals. We are proponents of holistic financial planning and actively managed investments.
One of the most important and satisfying parts of my role is to dig deep and see the layers lying beneath what clients perceive as a goal. As we get to know the client and their family, we collaborate on how best to make those goals a reality. Each client is unique in the ways they create their wealth and manage their finances. We need to look at ways that will work for that specific client to achieve financial freedom. A business owner with a propensity for charitable giving and a retired executive whose child has a disability are going to likely need quite different strategies.
While much of my practice is with higher-net-worth clients looking to build a sound retirement plan, I greatly enjoy working with younger clients with their whole lives in front of them. If they build a proper financial foundation, it will set them up for success later on. I also like the challenge of helping clients with different types of life situations. It might be a blended family, a single-parent family, caregivers, or those who have faced a serious illness. With all of my clients, I am always looking for appropriate opportunities to bring in the discipline of cross-generational planning.
"I believe we all approach our clients with the heart of an educator."
Talk about some other important elements of your firm's overall approach.
Jim: I think Financial Cornerstone Group is somewhat unique in the level of teamwork and shared values that our firm has ingrained in its culture. We meet together, often in small or large groups, discussing all aspects of how we serve clients. This might be anything from discussing the third-party investment managers that we're using, ideas to better help clients, or a current research study. Certain team members have specific areas of expertise and are always willing to share their input. We also bond together through company events, the firm's commitment to giving back to the community, and our firmwide belief in strong ethics in working with our clients.
Several team members have important relationships with outside organizations that help our efforts to be strong educators. Personally, I am involved with providing financial educational workshops through the Society for Financial Awareness, which is a nonprofit dedicated to promoting financial literacy.
I also work closely with the Society for Human Resource Management and the local Chamber of Commerce, which facilitates getting our firm's message out to the business community. I also am involved with The Power of Zero program, which has created an in-depth education process that helps us teach people ways to effectively deal with tax and regulatory issues that may significantly impact retirement planning.
The bottom line is I believe we all approach our clients with the heart of an educator as we work with them toward securing their financial futures.

Implementing a culture of teamwork
Jim Herzog, Clint Braswell, and Bill Drexler are financial advisors with Financial Cornerstone Group (FCG), located in Rockledge, Florida.
Mr. Herzog joined the firm in 2018, merging his prior firm with FCG, which had been cofounded by Mr. Braswell and senior partner/owner Beth Courtney.
Mr. Herzog says, "Merging our two offices was a blessing. By combining resources, talents, visions, and abilities, we have been able to better serve our clients. I love the team atmosphere and believe our clients benefit from this team's combined years of experience, knowledge, values, faith, and diverse strengths."
Financial Cornerstone Group implements a team-building approach in several different ways:
Weekly firm meetings to discuss operational and client-focused activities.
Mentoring and career development of new team members.
Informal discussions in smaller groups to share knowledge, review specific client situations, and tap into the expertise of team members.
Supporting the local community through firm-sponsored efforts and volunteering.
Team-building events outside of the office.
Holding educational and client-appreciation events that involve multiple team members.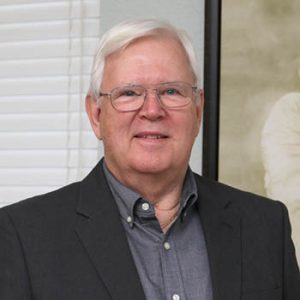 Jim Herzog is a financial advisor with Financial Cornerstone Group (FCG), located in Rockledge, Florida. Mr. Herzog has over 40 years of experience in financial services. He says his goal in working with advisory clients is to "provide a proactive approach to building and protecting assets through educating clients and introducing various options and strategies."
Mr. Herzog grew up outside Rochester, New York. He says, "We had a strong and faith-focused family structure. I greatly enjoyed my childhood and teen years and participated in many school-related activities." He attended Nichols College, where he majored in finance. He began his career in financial services soon after graduation, working for a large national company.
Mr. Herzog and an associate started an independent firm in upstate New York, which grew to 18 office locations and over 70 financial advisors. He moved to Florida in 1990, founding another successful advisory firm, which merged with Financial Cornerstone Group in 2018. Mr. Herzog is an active educator with the Society for Financial Awareness (SOFA), a nonprofit that focuses on financial literacy and sponsors educational workshops. He also works closely with the Society for Human Resource Management (SHRM), belongs to the local Chamber of Commerce, and uses the principles of The Power of Zero program.
Mr. Herzog and his wife have a combined family of five children and 10 grandchildren. He is active in his church on the finance team and also supports the Children's Hunger Project. He enjoys spending time with his family, playing golf, and traveling.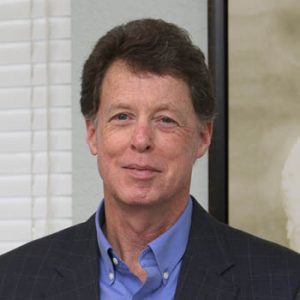 Clint Braswell is a financial advisor with Financial Cornerstone Group. He brings a diverse background to the firm, along with a passion for helping people "plan for and achieve a high quality of life before and during retirement."
Mr. Braswell is a native of Florida, growing up in Leesburg, where his family owned a department store. He worked in the family business during his school years and played sports. He says he "loved playing guitar in a band that performed in many different venues." Mr. Braswell studied recording engineering in college before touring with a band that "opened for many big-name acts in the music business." He ultimately attended Florida State University, where he received a bachelor's degree in business administration and later earned a master's degree in computer science.
Mr. Braswell spent 20 years working with corporations and business owners throughout the U.S. to help them improve their technology infrastructure. He decided to follow a lifelong passion and became a financial advisor in 2006, joining Financial Cornerstone Group in 2015. He actively works in affiliation with SOFA and SHRM, uses the principles of The Power of Zero program, and is a member of the Financial Services Institute.
Mr. Braswell and his wife, Robin, reside in Melbourne, Florida, with their teenage son. He chaired a local recreation department for eight years and is on the board and chairs the finance committee for his church. Mr. Braswell says he remains passionate about performing as a guitar player and loves to "dabble in sound recording, go fishing and boating, and spend quality time with family."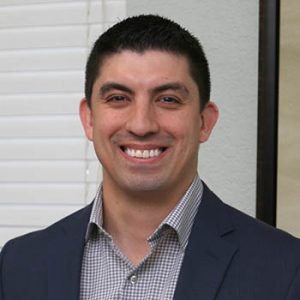 Bill Drexler, CFP, ChFC, is a financial planner with Financial Cornerstone Group. He believes that financial education and forming a strong partnership with clients are key factors in his practice and helping clients strive toward financial success. He says he "takes a personalized approach to forming multigenerational relationships" with his diverse client base.
Mr. Drexler grew up in Orlando, Florida, where he attended parochial schools. He says his family background is a blend of Cuban and German heritages. His grandmother was a tenured college professor, his father was a teacher and school principal, and his mother earned an MBA leading to a successful business career. He says, "It was natural that education was a strong focus in our family." He enjoyed a variety of sports in his school years and was also an avid musician.
Mr. Drexler attended the University of South Florida, where he earned a degree in business administration. He started his career as a logistics broker and later became a financial representative for a firm providing financial and retirement guidance to school system employees. He joined Financial Cornerstone Group in 2018 and has earned the designations of Certified Financial Planner professional (CFP) and Chartered Financial Consultant (ChFC). He is a member of the Financial Planning Association (FPA) and is a board member of the Cocoa Beach Regional Chamber of Commerce and the Early Learning Coalition.
When not working, Mr. Drexler enjoys spending time with his family and his dog, Max; going to the beach; playing guitar; and volunteering with several organizations in his community. He has also participated in missionary trips abroad.
Disclosure: Securities offered through J.W. Cole Financial Inc. (JWC), member FINRA/SIPC. Advisory services offered through J.W. Cole Advisors Inc. (JWCA). Financial Cornerstone Group and JWC/JWCA are unaffiliated entities. The information in this material is not intended as tax or legal advice. Please consult legal or tax professionals for specific information regarding your individual situation. The opinions expressed and material provided are for general information and should not be considered a solicitation for the purchase or sale of any security.
Photography by Michael Howard (Cocoa Beach Photography)