Guiding clients on the path to 'true wealth'
Guiding clients on the path to 'true wealth'

Proactive Advisor Magazine: Frank, talk about the evolution of your career as a financial advisor.
My father was a successful general agent for Connecticut Mutual. While I did not intentionally follow in his footsteps after college, after evaluating many financial-services options, I felt that firm offered the type of training and opportunity that was right for me. The recruiting manager emphasized how hard I would have to work to make it in the industry, and I appreciated his candor and the opportunity they offered for a new agent willing to put in the effort. This theme continued with my mentor at Connecticut Mutual, who emphasized two key principles for success: working hard and doing the right thing by clients.
My mentor, who has become a lifelong friend, left to take a management position in Roanoke, Virginia, and asked if I would join him as his associate manager. While I fell in love with this area, that ended up not being a long-term situation. I returned to Indianapolis to work for a couple of companies, including a larger Connecticut Mutual agency. I spent most of that time in middle management. That was a very valuable experience, as I grew as a professional and learned a lot from training and managing other advisors, in addition to serving my own clients.
In 1990, I decided to go independent and founded Frank A. Leyes & Associates. We have experienced steady growth throughout the years, but I prefer to manage the number of new clients carefully. I want to work with clients who truly want to build and sustain a long-term relationship, and will put in the time and effort to help make that happen.
One important aspect of my professional life is the satisfaction and personal growth I find in being an author, keynote speaker, and developer of a coaching program for other advisors. I've been blessed with a gift to engage not only with clients but with my peers as well. Each resource I create for our practice is designed to also be used by other advisors.
I invested a year interviewing advisors for my second book, "Shaping the Future: 6 Ways Exceptional Advisors Transform Financial Futures." When I give keynote addresses, I think advisors listen to me differently because I am a peer living in their world. This led to the formation of "Advisor Mastery," a unique "mastermind" program where advisors share ideas and best practices, and solve problems. My clients benefit from this work as I integrate what I learn from my peers to better serve them. Contributing to the industry that has been so good to me over the years is a great privilege.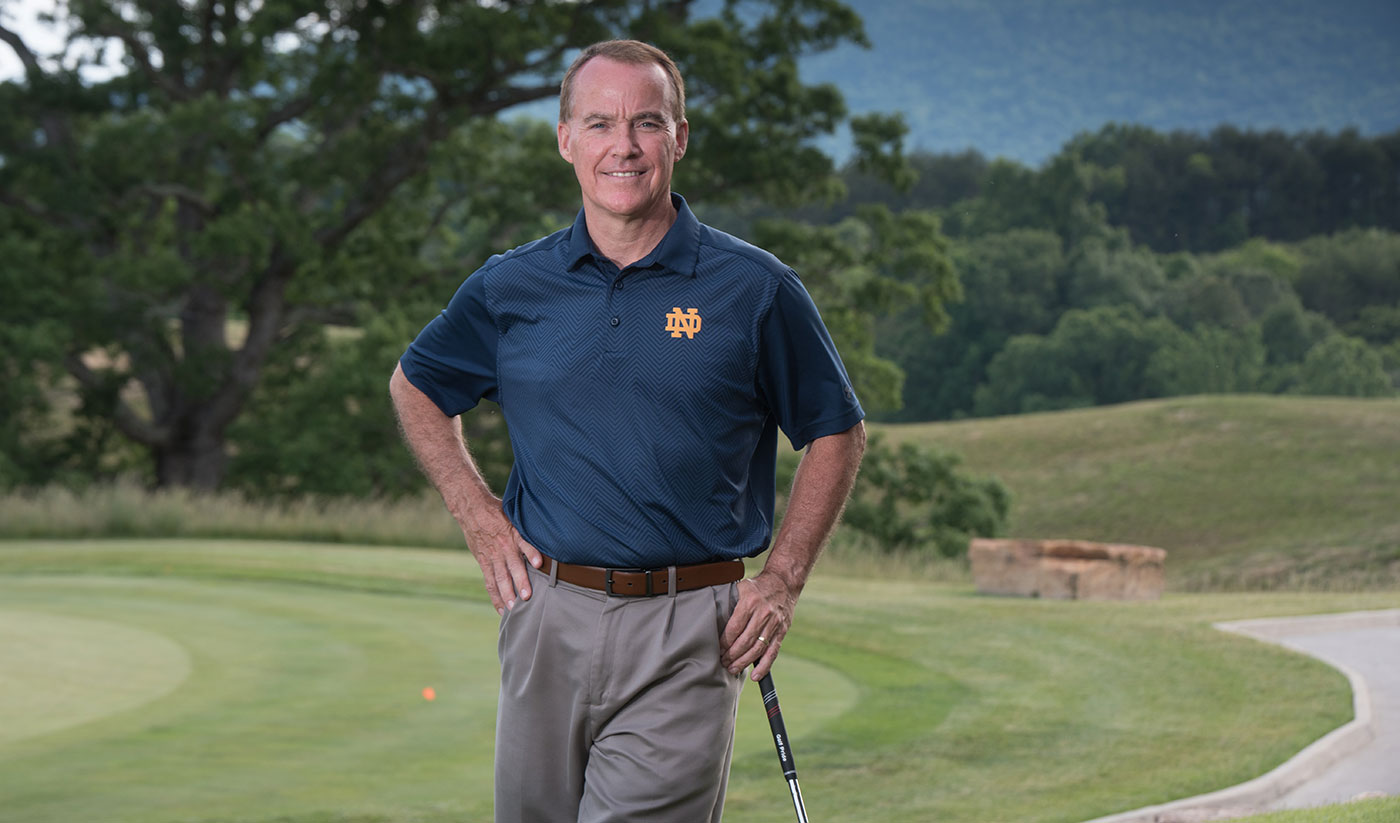 Describe your broad approach to financial planning.
My philosophy is that if someone is going to share their deepest values with me, which is what happens when there's a trusted client-advisor relationship, then I should have the ability and knowledge to help them address as many of their financial and life concerns as possible. I take a very comprehensive approach to the planning process.
I try to emulate what I have seen in other successful advisors and incorporate the best thinking, resources, and tools into our practice and process. I've told myself that when the day comes when I feel like I have it all figured out, I will know it is time to go find something else to do.
One of my key influencers is Dan Sullivan, co-founder of The Strategic Coach. The premise behind Dan's work is this: If you can get someone talking about their future and you can find a way to contribute to that future, you have the potential for a lifelong relationship. We call our version of the initial discovery meeting "The Way of Discovery." It is intended to help both the client and our firm to explore whether the potential exists for a long-term relationship.
"Our ideal client is a values-based individual or couple."
I like to open that session with a simple question, which I give Dan credit for: "If we were sitting here three years from today, what needs to have happened personally and professionally for you to feel happy with your progress?" The answer to that question usually takes up an entire meeting. I want to find out the things in the client's life that are more important than money. And when I know what those are, the money solutions tend to fall into place in a fairly logical order.
From there, we have a process and robust tools for addressing the specific actions that need to be covered in a comprehensive financial plan—and whatever unique needs each client may have. These include retirement-income planning, integrating revenue streams, cash-flow planning, investment management, legacy planning, and risk-management strategies across the entire plan.
Financial education—explaining important financial concepts that our industry can make needlessly complex—is a key part of our process. We conduct a thorough resource analysis for each client, then develop metrics for evaluating progress along the way. But we never lose sight of the end goals. Our process is more conceptual in that regard than just analytical. It is built on client values and intentionally flexible enough to accommodate changes in a client's life circumstances.
What is your overall investment philosophy for client portfolios?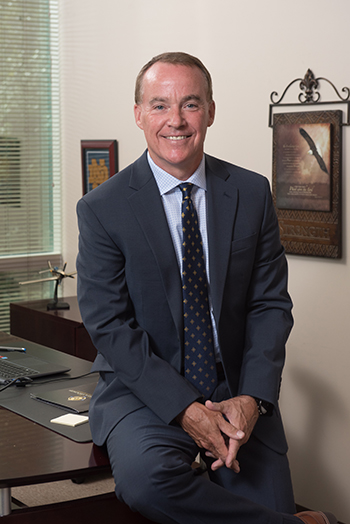 It is more of a philosophy than a specific strategy or allocation, which can vary widely based on the client's investment plan objectives, risk profile, and time horizon. I think investments should be so transparent that people can see right through them to the goals that the investments are helping them accomplish.
My overall framework is that we will generally use very diversified portfolios. Index funds currently can achieve excellent diversification for a low operating expense, especially compared to 10 years ago. And we will often "unbundle disciplines." There may be an actively managed discipline for a specific account and more of a buy-and-hold discipline for another. Each discipline has benefits and risks. If specific products are needed for income, principle protection, or death benefits, we'll integrate those also. We continually monitor investment portfolios and communicate major changes in allocations as needed.
When I use the term "actively managed," my frame of reference is where strategies are making adjustments based on what is going on in both the markets and the economy. This is in contrast to a classic, long-only, buy-and-hold strategy, in which you try to pick the right long-term solution, rebalance appropriately, and adjust for the client's situation in life, but you hold that diversified mix over a long period.
In one of my books, I talk about the difference between active management and buy and hold. I pose the question, "Which is better?" The answer is the strategy that a client will stick with, because both disciplines can play a valid role. If clients don't have the temperament, time frame, or objectives that fit well with buy and hold, and they are more comfortable with market-responsive and risk-managed strategies, it is appropriate to bring actively managed solutions into their investment plan.
How would describe your ideal client?
Our ideal client is a values-based individual or couple. When I ask them about their definition of "true wealth" in life—the things they value much more than money—the clients we want to work with can describe it in great detail. If they can articulate their future goals in those terms, we have common ground to work from. If they state their primary objective simply around investment performance or beating some specific benchmark index, our firm might not be the right fit.
Patience, honest communication about expectations, and realizing that our relationship may have ebbs and flows are part of our shared understanding. I also am a great believer in "the art of the possible" and always examining how we might make incremental improvements for any client's financial plan. This philosophy has served us well, and we have a fantastic and diverse roster of clients. Many relationships span decades, and some include multiple generations. It is truly a privilege and a pleasure to serve and guide all of our clients.

Six ways exceptional advisors achieve uncommon success
Frank A. Leyes, ChFC, is the founder, president, and principal financial advisor at Frank A. Leyes & Associates, which has offices in Roanoke, Virginia, and Indianapolis, Indiana.
Mr. Leyes says, "One important aspect of my professional life—in addition to serving the needs of our firm's clients—is the great satisfaction and personal growth I have been able to find in being an educator, author, keynote speaker, and developer of a mastermind program for other advisors."
Mr. Leyes invested a year interviewing successful advisors for his second book: "Shaping the Future: 6 Ways Exceptional Advisors Transform Financial Futures."
These six principles each form the basis for a chapter of the book:
Lead with convictions: "Convictions are beliefs that have withstood adversity and the test of time."
Communicate with elegant simplicity: "Einstein said, 'The definition of genius is taking the complex and making it simple.'"
Engage personally through the power of story: "Story is a lever that moves in ways mere words, statistics, or other industry jargon can never touch."
Systematize and streamline every area of business: "Ultimately, none of us can control or manage time. We can only manage our focus and energy."
Commit to lifelong learning: "There is something in the DNA of leaders that makes them open to new ways of improving their businesses, themselves, and the quality of their lives."
Leverage the power of unique teamwork: "The path to growth is not always in our learning something new but in surrounding ourselves with someone who has strengths that complement ours."

Top-performing financial advisory teams know that success is an ongoing process. They seek out opportunities to learn and share with each other, implementing best practices and effective drivers of growth.[dropcap style="font-size: 60px; color:...

​espite the threats emanating from the banking sector last week, equity markets handled the uncertainty with surprising weekly strength. Amid heightened volatility, the S&P 500 registered a weekly gain...

he calendar year 2022 was difficult to navigate for most asset classes. To put it in perspective, it was the first calendar year on record that saw the S&P 500 Index and U.S. 10-year Treasury bonds both...

Michael Kuczinski, CLU, ChFC, RICP, CFP • Millstone Township, NJ Total Wealth Enhancement Group LLC • Garden State Securities Inc.he majority of our clients are within 10 years of either side of retirement....
Frank A. Leyes, ChFC, is the founder, president, and principal financial advisor at Frank A. Leyes & Associates, which has offices in Roanoke, Virginia, and Indianapolis, Indiana. Mr. Leyes says that his firm "structures financial solutions that fit each client's individual needs while connecting personal values with financial decisions."
Mr. Leyes was raised in South Bend, Indiana, the youngest of five siblings. He says his mother stayed very busy running their home and overseeing the diverse activities of the children. His father had a successful career as a general agent for Connecticut Mutual. His family was active in sports, especially golf. He says, "Our parents set a great example by responsibly managing their finances and emphasizing the importance of personal values in all areas of their lives."
Mr. Leyes' passion for golf has been lifelong. He attended junior college in Florida on a golf scholarship. He later transferred to Notre Dame, where he played varsity golf for three years (playing every tournament). He graduated from Notre Dame with a degree in communications with a minor in business.
After college, Mr. Leyes joined Connecticut Mutual as a sales representative. He worked in both Indianapolis and Roanoke for several financial firms. During this time, he gained extensive experience in sales, insurance and investments, financial planning, and management.
In 1990, Mr. Leyes founded his own firm, where his wife "does a stellar job heading up client service and managing the office." Mr. Leyes has earned the professional designation of Chartered Financial Consultant (ChFC) and is a member of the Society of Financial Service Professionals (FSP). In addition to managing his core practice, Mr. Leyes is a frequent keynote speaker to advisor groups. He has also developed a "mastermind" program for advisors and authored three books. Mr. Leyes had a long relationship with the Indiana community college system, providing financial education workshops for faculty and staff.
In 2010, Mr. Leyes and his wife "pursued their dream" of living in the Blue Ridge Mountains outside of Roanoke. They have three children (along with several dogs, cats, and horses) and live on a 16-acre farm. They enjoy sports and fitness, outdoor activities, and the natural beauty of the area. Mr. Leyes plays competitive golf and is a speaker for local advisor groups, churches, and civic organizations.
Disclosure: Securities and advisory services offered through Commonwealth Financial Network. Member FINRA, SIPC, a registered investment advisor. 2840 Electric Rd., Suite 205-A, Roanoke, Virginia 24018. 540-986-2686.
Photography by Kevin Hurley