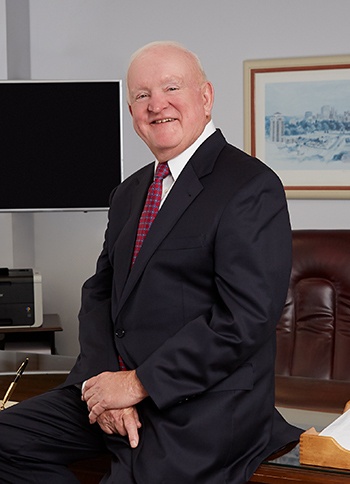 At Wealth Wisdom Group, our mission is clear: We help businesses and individuals fi­nd money they are losing unknowingly and unnecessarily and in the process create a tax-efficient, personalized, and cohesive financial plan.
I believe there is more opportunity to serve my clients by helping them avoid losses than by picking winners. Our firm has a philosophical and trademarked statement that we strongly believe in: "We help those who have made it, keep it." We want to build relationships with clients who have worked hard in their lives to achieve a level of financial success and guide them toward financial independence. This is a matter of helping them grow their assets and manage risk in many areas of their lives.
On the individual client side, we primarily serve clients with one of the following characteristics: retirees or those about to retire, highly compensated executives, professionals, and business owners. These individuals normally have families and are interested in putting their financial lives in order. While we do not have an income or asset minimum, we want to serve clients who are serious about entering into the financial-planning process and seek information, education, and guidance.
In addition to receiving referrals from accountants and attorneys, we have a number of ways we develop prospective client introductions: through current client referrals, online marketing efforts, financial education seminars, and direct mail. In all of these efforts, we invite clients to have what we call a "transformative conversation" about their financial-planning questions and concerns. To provoke their thinking in this area, we ask prospective clients several questions, including the following:
Are you concerned the IRS will negatively affect what you have intended for your heirs?
Are you concerned about rising health-care costs?
Are you concerned about the impact inflation will have on your planning?
Are you concerned about how a volatile stock market could affect your standard of living?
Are you interested in a more predictable future income?
Do you need help choosing the best spousal survivor benefit?
Do you know the best Social Security strategy for your retirement plan?
Are you concerned your business may be leaving tax credits and incentives unclaimed each year?
Are you concerned about business exit planning, minimizing taxes, and maximizing family benefits?
If they answer "yes" to one or more of these questions, we invite them to set up a no-obligation meeting to get to know each other—and hopefully start the process of a "transformative conversation."

Building a client base through different marketing channels creates multiple opportunities for initial client meetings.
Give prospective clients provocative "reasons why" they should consider meeting with your firm.
The initial meeting should start the process of a "transformative conversation" regarding a client's financial-planning needs.
Disclosure: William L. Curry is a registered representative with and securities are offered through Berthel Fisher & Company Financial Services Inc. (BFCFS). Member FINRA/SIPC. Advisory services offered through BFC Planning Inc. Wealth Wisdom Group LLC is not affiliated with BFCFS/BFC Planning Inc.
Our firm does not provide legal or tax advice. Be sure to consult with your own legal and tax advisors before taking any action that may have tax implications. Different types of investments involve varying degrees of risk including market fluctuation and possible loss of principal value. There can be no assurance that any specific investment strategy will be profitable.

Post-publication note: As of this update (Dec. 15, 2020), Mr. Curry is registered with Peak Brokerage Services LLC.
Photography by Deirdre Ryan

As wealth management becomes increasingly holistic, more advisors are either enlisting the help of a certified financial therapist or enhancing their own communication and empathetic skills—or both.What do you do when clients agree to a financial plan and timetable...

While recent economic news is encouraging, no one has a crystal ball as to the market's future performance. There is no better time to make sure clients' risk-management plans are in place.In a recent Proactive Advisor Magazine article, the author (a successful...

According to the Q2 tracking study conducted by The Conference Board and The Business Council, CEO confidence has reached the highest level since the study started in 1976. The press release from The Conference Board reports CEO confidence "improved further in the...

Article highlights Inflation is not a one-off change in the price level caused by a short-term distortion to protect profit margins but is a persistent acceleration in prices. Pundits who are talking incessantly about the "Roaring Twenties" never tell anyone that for...