Proudly serving those who serve
Proudly serving those who serve


Proactive Advisor Magazine: Dan, talk about your careers in the military and financial services.
I grew up in a pretty rough neighborhood in the projects of Newark, New Jersey. My father was originally a contractor and then worked his way up to becoming a superintendent for the school busing system of Newark. We were six kids in total, and my mother was a stay-at-home mom and part-time waitress. Our family was close, worked hard to make ends meet, and always supported one another.
Joining the military after high school was a life-changing experience. I entered basic training in the U.S. Army as an infantryman and later trained for many positions, including paratrooper and pathfinder. In total, I served in the military for 21 years and achieved the rank of battalion sergeant major (retired first sergeant). I was deployed in military operations all over the globe and grew from a typical teenager to a responsible and capable adult. I had many diverse experiences in the service, from command and personnel duties to being a weapons, airborne, and drill instructor. I served as a senior ROTC instructor at the University of Miami.
When based in Stuttgart, Germany, I started investing. I did very well even though I really did not know all that much about it. I became fascinated with the financial markets and started studying on my own. I was fortunate to meet a retired Army captain who was a West Point graduate and well-known football player. He had started a financial practice in Germany and became my mentor. I got my licenses and worked for his firm on a part-time basis. When I received a new assignment at Ft. Campbell 101st Airborne Division as the first sergeant of the Air Assault School, I continued to work as an advisor and set up my own firm.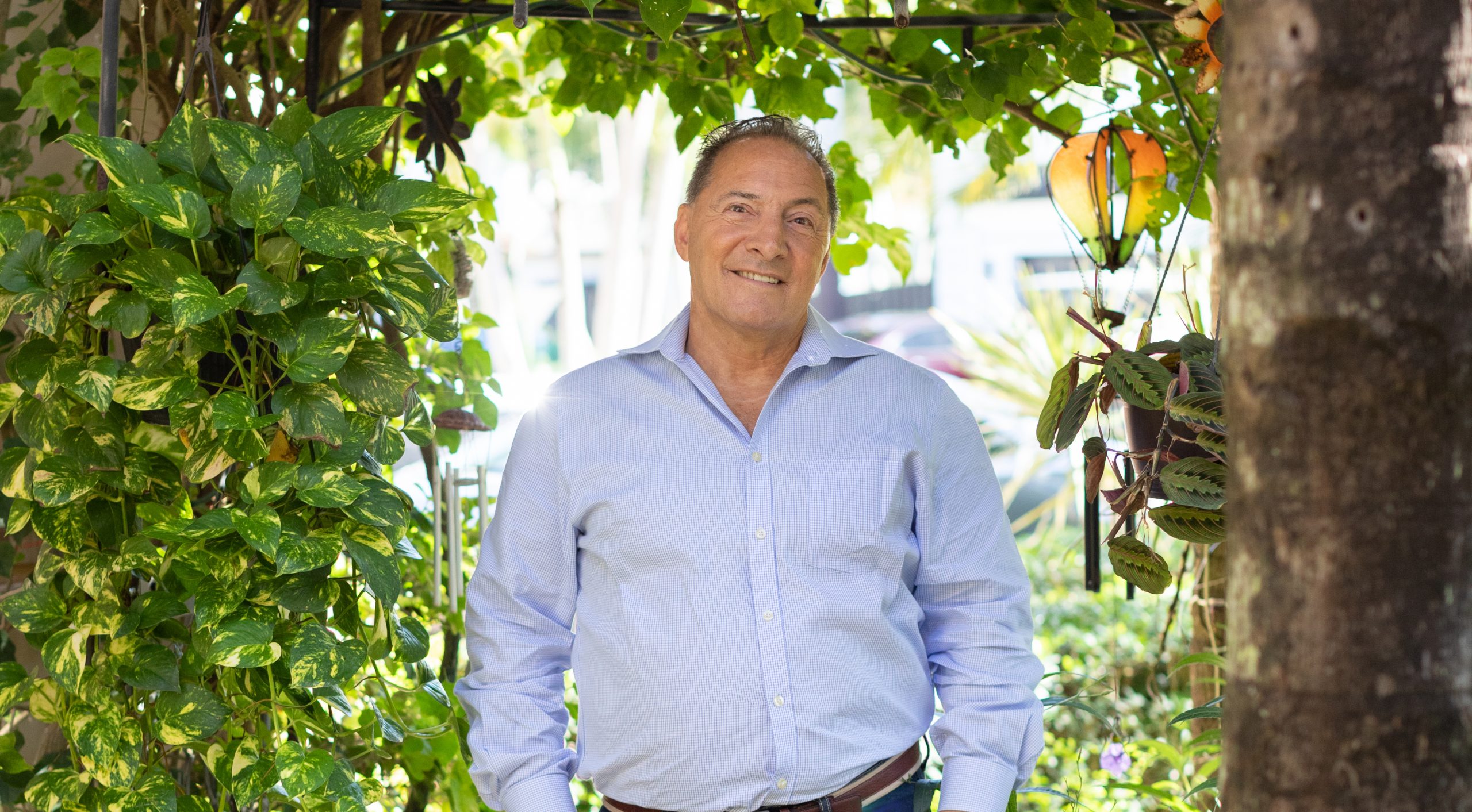 Throughout my career, I have always been an independent financial advisor—not affiliated with a specific bank or insurance company. I established Strategic Investment Services in 1984, providing investment and insurance products and services for other members of the military. Over the years, we have evolved the firm to offer a full range of financial services and solutions and to serve a diverse client base from all walks of life. I still work with many current and former members of the military. I especially enjoy serving those who serve others, whether that is police, firefighters, emergency services first responders, teachers, members of the clergy, other church workers, or those who work for charitable organizations. I believe in faith-based principles as I guide our clients and have many clients with similar values. My order of life is God, family, friends, country, and financial success.
I have been a SmartVestor Pro advisor in the referral program affiliated with Dave Ramsey and Ramsey Solutions. I believe in the overall philosophy of reducing or eliminating personal debt and better managing cash flow, leading to more financial freedom and the opportunity to build long-term wealth. I like the thought, "Make and save like no other, so you can give like no other."
"I especially enjoy serving those who serve others. …"
How do you see the mission of your firm?
Our clients' best interests are always our highest priority. Our mission is to understand their needs, wants, and objectives. We want to help them develop, implement, and monitor a financial strategy that's designed to address their individual situation.
We understand the challenges families face today. From managing debt to saving for college to funding retirement income, these personal finance challenges can be overwhelming. Our commitment is to help our clients pursue their goals, while making the process enjoyable, transparent, and easily understood. We believe in maintaining high ethical standards and open communications, as well as educating clients on important financial principles. In addition to our consultative sessions with clients, our firm has a robust communications program that offers valuable information on timely personal finance topics.
With my military background, I believe in taking a disciplined approach to life planning. But I also believe in challenging conventional wisdom in finding the most suitable approach for each client. Just as in military planning, we are always concerned with risk management and want to prepare our clients for the contingencies that will invariably occur. We provide personalized client service. I am very fortunate to have on our firm's staff our office manager, Emilin Pellim, and my son, Daniel Bellina Jr. Daniel is training to become a financial advisor and currently works on our technology, marketing, and client service.
What are the service offerings of your firm?
We provide comprehensive wealth management, including strategic and tactical planning in many areas. The complexity and time spent on the planning process are dependent on each client's needs and objectives. A financial plan for a client may address strategies for retirement income, growth and protection of investment assets, risk management and insurance, tax efficiency, estate planning, educational funding, and pensions and retirement plans such as 401(k)s and 403(b)s.
As a Certified Senior Advisor, I have specialized training in addressing the needs of seniors. Our firm can help individuals and their families with the health, financial, and social challenges of growing older. Specifically, this might include financial-planning guidance for Social Security, taxes, Medicare and other health insurance, as well as estate and long-term-care planning. We often work with other professionals where needed to develop an integrated approach.
We also work with small-business owners and sole proprietors on their unique financial needs. We can address areas such as profit-sharing plans, pensions and defined benefit plans, continuity and estate planning, and insurance needs for their business. The personal and professional financial-planning needs of a business owner are closely related. We can provide guidance that takes an in-depth look at both areas and offers an integrated approach to financial solutions.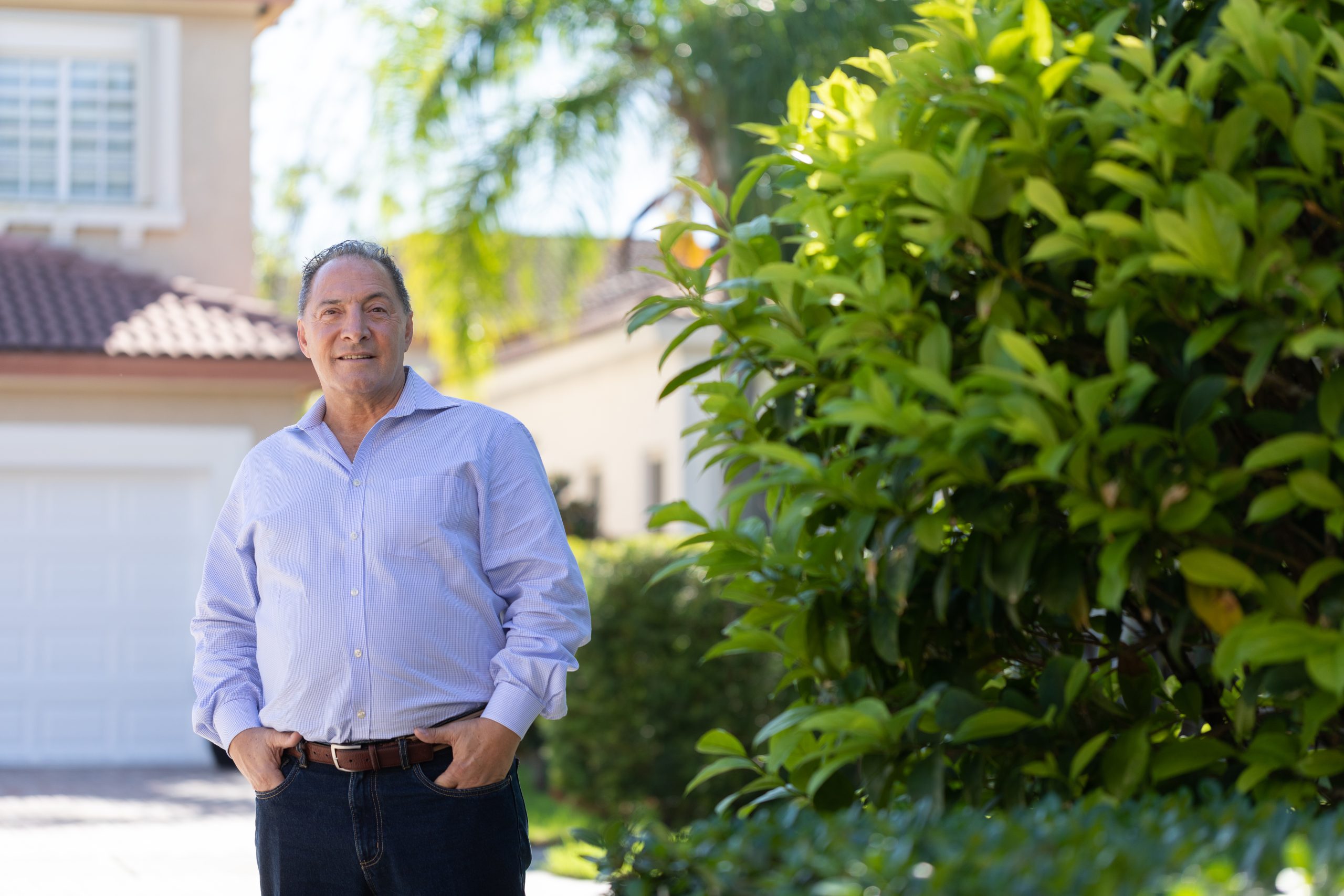 How do you approach investment planning?
We help our clients put together an investment portfolio that reflects their risk tolerance, time horizon, goals, and overall financial-plan objectives. Over the past decade, our practice has moved toward a greater emphasis on a fee-based model. As part of this focus, we work with sophisticated third-party investment firms and also use the investment offerings of well-known global investment companies that provide high-quality funds, ETFs, and other products. As an independent advisory firm, we can seek out investment solutions from a large universe of providers and are not obligated to use the services of any specific financial institution.
One of the foundations of our investment-planning approach lies in risk management and allocations to diversified investment strategies. Third-party managers can play a major role in this area, offering dynamically risk-managed strategies that can adapt to changing market conditions. We believe this offers our clients a higher probability of mitigating the steep losses associated with severe bear markets, while also providing the opportunity to seek out growth in favorable market conditions. These managers rely on a rules-based and algorithmic approach to strategy development, which helps eliminate emotion and bias from the decision-making process through volatility and different market cycles. That is a philosophy I also communicate to our clients, which I think helps them stay committed to their long-term investment plan.
What are the enduring strengths of your practice?
I think the strengths of our firm lie in our ability to truly get to know our clients and to build long-term relationships based on mutual respect, trust, and values. We are committed to delivering honest and open communication, outstanding client service, and customized financial solutions. I like the saying, "Nobody cares about what you know until they know how much you care." I have many clients who have been with us for 10, 20, or even over 30 years. They value our guidance and relationship highly and know that we believe that only their financial success is important when it comes to our firm's success.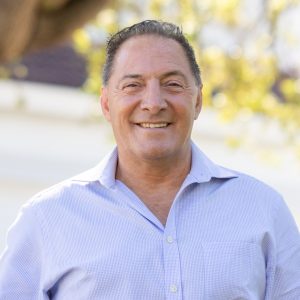 Daniel J. Bellina is the founder and president of Strategic Investment Services, an advisory firm based in Miami, Florida. Mr. Bellina has over four decades of experience in the financial-services industry, guiding clients toward achieving their financial goals.
Mr. Bellina was raised in Newark, New Jersey, with his five siblings. He says, "My family was from Italy. We were very close, worked hard to make ends meet, and always supported one another." His father was a superintendent with the school busing system, and his mother was a homemaker. Mr. Bellina says he worked part-time jobs to bring in money and was on the wrestling and track teams in high school. He was a member of the Boys Clubs of America (now the Boys & Girls Clubs of America) and participated in Outward Bound trips.
Mr. Bellina says entering the military was a life-changing experience. He joined the U.S. Army as an infantryman and airborne pathfinder, serving from 1971 to 1992. He was a weapons and airborne instructor, drill sergeant, and senior ROTC instructor/sergeant major at the University of Miami. He was deployed in military operations in many countries and spent several years based around the world.
Mr. Bellina started his financial-planning career in 1984 on a part-time basis while in Germany. He says, "I had an excellent mentor who provided extensive training." He later opened his own office in the U.S., primarily serving members of the military as an independent financial advisor. Mr. Bellina founded Strategic Investment Services during this period. He has built the practice to offer a wide range of financial solutions and to serve many different types of clients.
Mr. Bellina earned an associate degree from the University of Maryland while in the military. He holds the designations of Registered Financial Consultant (RFC) and Certified Senior Advisor (CSA). Mr. Bellina has been a SmartVestor Pro advisor in the program affiliated with Dave Ramsey and Ramsey Solutions. He has been recognized as a member of the Leading Producers Round Table President's Council of the National Association of Health Underwriters (NAHU) and by the International Association for Financial Planners (IAFP). He has been recognized as an honorary Commonwealth of Kentucky Colonel (1988) and State of Tennessee Colonel (1989) and earned several military awards during his service career.
Mr. Bellina resides in the Miami, Florida, area with his adult son. He has four children and eight grandchildren. He is active in his local church and supports Disabled American Veterans, the Wounded Warriors Project, the Boys & Girls Clubs of America, the Fraternal Order of Police, and St. Jude Children's Research Hospital. He enjoys family time, golf, fishing, scuba diving, parachuting, and working out.
Disclosure: Securities offered through Securities America Inc., member FINRA/SIPC. Advisory services offered through Securities America Advisors Inc. Strategic Investment Services and Securities America are separate entities.
Working with an advisor that subscribes to the SmartVestor Pro network cannot guarantee investment success or that financial goals will be achieved. There can be no assurance that working with a SmartVestor Pro will produce or achieve better results than working with an advisor not affiliated with the SmartVestor program. Advisors pay a fee to belong to the SmartVestor Pro program. Dave Ramsey and the Dave Ramsey SmartVestor Pro program are not affiliated with Securities America Advisors Inc. and are not sponsored or endorsed by Securities America Advisors Inc.
Registered Financial Consultant (RFC) is a registered trademark of the International Association of Registered Financial Consultants. Certified Senior Advisor (CSA) is a registered trademark of the Society of Certified Senior Advisors (SCSA).
Photography by Tova Photography


Educational content informs prospects and clients
Daniel J. Bellina is the founder and president of Strategic Investment Services, an advisory firm based in Miami, Florida. His firm's website presents regularly updated educational content and tools for prospects and clients, including videos, articles, slideshows, and calculators. In addition to his firm's original content, he works with a third-party provider to send a frequent email stream of informative content to prospects and clients. He says this program "educates people who are potentially interested in working with our firm, or are already doing so, and also prompts top-of-mind awareness for our firm."
Strategic Investment Services sends the following types of emails:
"Monthly Market Insights" covering market drivers for the preceding month; a review of market issues and the outlook for the month ahead; and data on broad market, sector, and economic performance.
"Monthly Retirement Insights" that deliver several timely articles related to important financial-planning issues, government-program updates, and lifestyle topics of interest to pre-retirees and those already retired.
Weekly emails on a wide variety of topics related to financial planning; retirement; insurance; investments; legacy planning; taxes and money; and health, safety, and lifestyle issues.
Weekly emails featuring practical "tips" on topics such as home security, travel, or college funding.
Periodic emails containing holiday greetings, "fun facts," or messages of client appreciation.