Repositioning assets to maximize retirement income
Repositioning assets to maximize retirement income

Proactive Advisor Magazine: Clyde, you have had a fascinating career. Please talk about some of the highlights.
I think three themes have run throughout my professional and personal life. I have always been an entrepreneur; I love to help people; and I am very concerned about the environment, personal freedom, and quality of life. These have all come together in my work as an independent financial advisor. It is fulfilling to empower people and help them develop financial strategies that enable them to achieve financial and life goals.
I was not a model student in high school, but things came together for me in college. Three very positive things happened, beyond my studies. I took on leadership positions in my fraternity; I discovered meditation and practice that to this day; and I met and married my wife, who has been a wonderful partner in life and business.
Right after college, I took a position with the ARCO Clean Air Caravan project, which involved testing people's cars and teaching them how to operate them in a fuel-efficient manner. My position was "automotive ecologist," and that was a great fit with my environmental concerns. My wife and I saved our money and then traveled to Spain for transcendental meditation (TM) training, returning to teach TM in Chicago and San Diego. We loved that experience but found it financially unsustainable. I decided to pursue an opportunity to enter the financial-services field.
I joined Investors Diversified Services, IDS, in 1974. It was one of the few companies that was data-driven and would analyze a client's financial situation in order to create a basic financial plan. This was a great experience and provided a strong planning foundation for me.
When I left IDS, I started working with a highly successful real estate developer and syndicator in San Diego, and we became partners in many ventures. I later founded my own company, United Investment Groups (UIG), and was the general partner of 23 limited partnerships, including real estate, research and development, and wind energy syndications. My associates and I were particularly excited about funding environmentally oriented and socially conscious companies.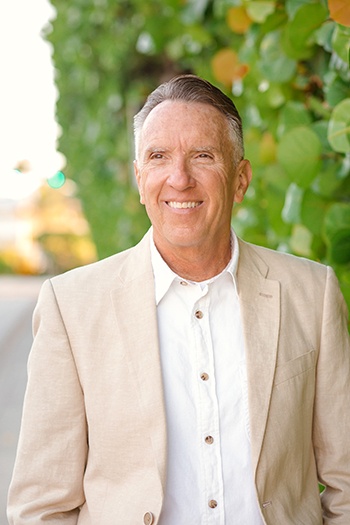 I met many financial advisors in California, and they brought in their clients as investors. It was a win-win-win situation for everyone—our company, the companies we worked with, and the investors. We moved the company to Iowa, as my wife and I wanted to raise our children in a small Midwest community. UIG had 40 employees there, and we helped create more jobs in the community through our building projects. Unfortunately, the tax law for R&D credits changed under the Reagan administration in 1986, effectively ending UIG.
This was a sad ending to a company that was achieving recognition for its contributions to the concept of environmental entrepreneurialism. Later that year, we were invited to one of the first ever socially conscious investor symposiums in Estes Park, Colorado. My partner and I received an incredible amount of attention from the participants. At the end of the event, awards were given out, and I was recognized as the "First Socially Conscious Venture Capitalist" by the delegates. I still consider that one of the best days of my life.
Over the next several years, I took some interesting forays into other entrepreneurial activities. I was an executive director of the first two successful golf club infomercials, "Putt to Win" and "The Longest Drive." I then wrote two books and began a national speaking tour on the history of taxes. I also ran as a third-party candidate for governor of Iowa, using freedom-based solutions to our environmental problems and tax reform as the foundation of my platform. Although I did not win, I think issues raised in our campaign have had a long-lasting impact. I joined with the Green party candidate and the ACLU in a winning lawsuit that has allowed third parties to be on the ballot in the state of Iowa without restrictions since 2003.
After that race, I started up my financial-planning practice again in West Des Moines, Iowa. I also co-founded two marketing and training companies for advisors. The first company, Seminar Crowds, is still active and was one of the first mailing companies that specialized in helping advisors fill their seminars for the lowest cost possible. I also co-founded Randall Marketing Group (RMG) with Craig Randall, one of the most successful and respected financial advisors in our industry. Craig and I ran boot camps for advisors for about 10 years, teaching a process for putting on seminars; cultivating new prospects; and working with clients in an efficient, productive, and caring manner.
Describe your current practice model and the services you provide.
In 2016, we moved to Florida and I started Impact Wealth Group, an insurance and financial-services firm, with a new partner, Art Athanas. Art had attended RMG training sessions in California and is one of the best planners I have ever worked with. We have two other co-founders who are an integral part of our company. Karey Hensley is a CPA and CFP, and Len Strickler brings a wealth of financial and business experience to our team.
We recently joined David McKnight's Power of Zero program and teach his six-hour workshops to pre-retirees. We are also members of SOFA, the Society for Financial Awareness. They are a nonprofit that has a mission of providing financial literacy classes in communities via trained professionals. This credential and training further reinforce our focus and commitment to financial education in our area.
Our primary goal is to help our clients identify misdirected assets and reallocate those assets in a plan that seeks growth and increases after-tax retirement income. We have developed a process called the "Zero Tax Roadmap"—a plan using specialized tools and customized use of investment vehicles to provide as much tax-free income in retirement as possible.
We find that in many cases a properly chosen fixed index annuity or life insurance retirement plan (LIRP), properly matched to the specific needs of the client, can help maximize retirement income while reducing the risk from exposure to market downturns. However, we have many tools and strategies that may be appropriate for any given client. We provide access to asset management services through an affiliated RIA, IWG Investment Advisors LLC (IWGIA).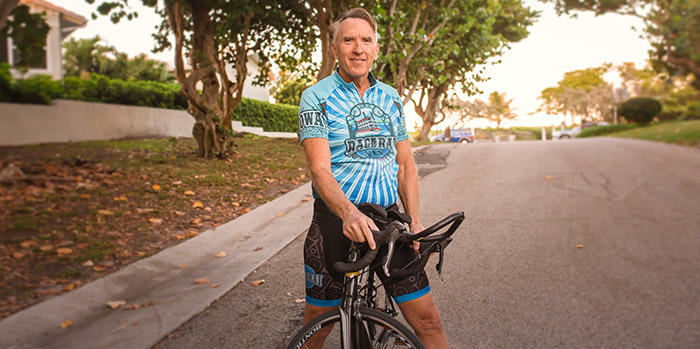 For many of our clients, IWGIA utilizes the services of an experienced third-party investment manager. This manager's many strategies strive to provide investors with competitive returns while working to reduce risk through the use of diversified investment products and cutting-edge technology. They focus on preserving and growing capital through a robust active management approach, combined with investment risk management.
We educate people about the economy and markets, our country's unfunded obligations, and the growing national debt. We want them to understand that all of the money that is in their tax-deferred bucket, such as 401(k)s and traditional IRAs, is at risk of being taxed at a higher rate in the future. The theory is relatively easy to understand, but building a specific plan can be complex, especially for high-net-worth clients.
One of the significant advantages of being part of the Power of Zero program is our access to its planning group. They have a terrific staff and are very proficient with the software used to analyze client cases. We are consistently able to demonstrate to clients the significant advantages of retirement-income planning the way we practice it. I really cannot overstate that. We consistently see a major difference in the ability to build income and preserve assets via our planning approach versus what the typical client had in place prior to working with us.
"We have the opportunity to run a successful firm while literally changing people's lives."
Ideally, how would you like a client to describe the experience of working with your firm?
We want them to see us as effective educators and trusted advisors. We work hard to earn our clients' trust and always strive to place the client's interests first. The success we achieve as a firm will be solely based on the success of the work we do with our clients and their level of satisfaction.
Equally important is having clients recognize the knowledge, experience, and skill we possess in retirement-income planning and other aspects of the overall financial-planning process. We have the opportunity to run a successful firm while literally changing people's lives. I do not think it gets any better than that.

Sharing advice from years of successfully training advisors
Clyde Cleveland is the co-founder of Impact Wealth Group, based in Fort Lauderdale, Florida. His firm provides retirement-income planning and estate planning. Mr. Cleveland also spent about 10 years working with new and established financial advisors as the co-founder of Randall Marketing Group. The company's "boot camps" provided extensive training in all areas of running an advisory practice. Mr. Cleveland says the following were five of his top teaching points:
You must develop a system that puts you in front of potential clients on a consistent basis. That system must keep you busy with appointments all year long.
Use the system our firm developed, it is proven to work, or create your own. But once you have a system that accomplishes point #1, follow it and don't deviate.
Never, ever rush a client. They should never feel you are trying to "sell" them. Take your time and respect your client's decision-making process, no matter how many appointments it takes. Just make sure you keep setting future appointments.
Always treat your client the way you would want your mother to be treated.
Never take short cuts with due diligence or compliance—it can destroy your career.



Quantitative analyst Rob Hanna discusses implied versus realized volatility and how their relationship may have impacted VIX levels the past two years.

Financial advisor Ken Lubkowski says working with his OSJ gives him the flexibility to shape his practice, offering timely support in many areas.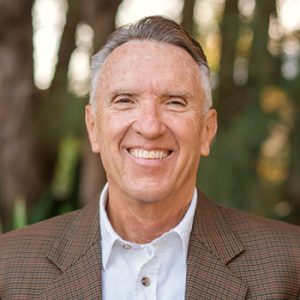 Clyde Cleveland is the co-founder and CEO of Impact Wealth Group (IWG), which is based in Fort Lauderdale, Florida. His firm provides a variety of financial services to clients, including retirement-income planning and estate planning. The affiliated RIA, IWG Investment Advisors LLC, provides access to asset management. IWG's focus is on helping clients "allocate assets to enhance growth, mitigate risk, and increase after-tax income."
Mr. Cleveland grew up in Munster, Indiana, a suburb of Chicago. His father was a detective in Chicago and his mother was a nurse. Both of his parents were veterans of World War II. Says Mr. Cleveland, "My father was a fighter pilot and escaped from a German POW camp and my mother was an Army nurse who served during the Battle of the Bulge." Mr. Cleveland graduated from Indiana State University, with a major in political science. He worked in steel mills to fund his own education and says he found himself at college, "assuming leadership roles on campus."
Mr. Cleveland began his career as a financial planner in 1974 with Investors Diversified Services (IDS). A few years later, he founded United Investment Groups (UIG), a syndicator of private research and development partnerships. He was the general partner of 23 limited partnerships and was recognized for his work as a socially conscious venture capitalist. Mr. Cleveland has also co-founded two companies that provide marketing and training services for financial advisors.
Mr. Cleveland and his wife met in college. They have four children and seven grandchildren. They have worked together on Mr. Cleveland's marketing companies and manage rental properties and their hotel in Costa Rica. Mr. Cleveland has written two books regarding the founding principles of our country: "Restoring the Heart of America" and "Common Sense Revisited." He is involved with environmental issues and is on the board of two organizations involved with responsible farming and food practices. He enjoys meditation, yoga, working out, pickleball, bicycling, and spending time with his "incredible family."
Disclosure: Clyde Cleveland is an investment advisor representative. Investment advisory services offered by IWG Investment Advisors LLC. Insurance services offered via an affiliated entity, Impact Wealth Group LLC. Clyde Cleveland, Impact Wealth Group, and IWG Investment Advisors LLC are not affiliated with Proactive Advisor Magazine. The opinions expressed in this article are presented for educational purposes only.
Photography by Jennifer Jones