Forecasting a favorable outlook for clients' retirement planning
Forecasting a favorable outlook for clients' retirement planning

Proactive Advisor Magazine: Aaron, how do you see your mission in serving clients?
I was motivated to open my own firm in 2010 after working for several years as a mortgage broker and then as a financial advisor for a local advisory firm. I continue to appreciate the training and experience I gained in each of those positions. I was exposed to many different areas of banking, personal finance, and the different operating functions of a multi-advisor firm. But I also felt after this experience that I could serve clients best by being fully independent and managing my own firm.
My passion in life is to help people, to be a positive influence in my community, and to treat others with the honesty and respect that they deserve. I feel blessed to be in a profession that allows me to pursue those passions. It is gratifying to have the opportunity to help people reach their retirement goals and navigate a path toward greater financial success.
I have seen hundreds of clients over the years, many of whom have worked with other financial advisors or financial institutions. I get very frustrated with the seemingly "cookie-cutter" advice they may have received in the past.
People are obviously very different in terms of their family situation, career, assets and liabilities, and—most importantly—what they see as their life and financial goals. A fundamental principle of the way our firm operates is to build custom-tailored financial, investment, and retirement plans for each client that reflect their wants, needs, and objectives.
Describe how your financial-planning process works with clients.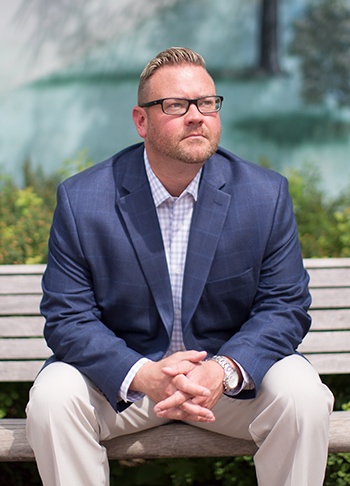 I take a very holistic financial-planning approach. From the first meeting forward, I emphasize with clients that we want to dig deeply into all aspects of their financial lives, not just investments. Our mutual goal should be to make sure all of the different pieces of their financial puzzle fit together and function as a cohesive unit.
We need to make sure their investment plan is in line with their risk tolerance, time horizon, and long-term objectives. But while we want to manage risk carefully with their investments, we also need to manage risk in the other phases of their lives. Do they have disability insurance? Do you they have long-term-care insurance? Do they have an estate plan that is properly prepared, with thorough documentation in place in case of an unforeseen circumstance? Where does life-insurance coverage fit into their overall financial plan?
I think where we can add tremendous value is when people are within about 10 years of retirement. People may have been working, saving, and contributing to a qualified plan for 20 to 30 years. They have many questions when it comes to areas such as how to manage a pension distribution, Social Security claiming, health insurance, or the rollover of assets in qualified plans, just to mention a few examples. They know they have built up some significant assets that can help provide income in retirement, but they don't really know how that savings account, equity in their home, or 401(k) balance can be best used as part of an overall retirement plan.
Using our planning software, I put together a savings and retirement income "forecast" based on where they are now. I then look at alternative scenarios and recommendations that address gaps in their current situation. Once we have basic agreement on the broad outline of their financial plan, we can identify financial tools and strategies that should help put them in a better financial position now and for the future.
Since I was a kid, I have always been fascinated by the weather, which is why I decided to study meteorology in college. This was a rigorous course of instruction and involved many advanced classes in mathematics and the sciences. Because of my background, I think I bring a very analytical approach to financial planning, which I believe has been beneficial for my clients. I tell them about my meteorology background and explain that I have noticed a strong parallel between weather forecasting and people's retirement planning. They both often contain many complex and interrelated variables. As a financial advisor, I want to help people understand, simplify, and manage those variables, working with them to create a clear, comprehensive retirement plan that makes sense and fits their specific needs.
What role do third-party managers play in your investment planning?
One of the biggest issues is that when people are trying to retire, their advisors are attempting to find a conservative way to earn yield or interest. However, I believe that many times they are putting together portfolios the same way they have for the last 30 years. In the last 30-plus years, we've seen interest rates continually fall, and bonds have had a great bull market. We haven't seen a rising interest-rate environment for many years.
If you're positioning clients to track yield and generate income in their retirement—in a rising interest-rate environment—those types of portfolios will struggle. In my opinion, you need to use tools and investment strategies that can modify and adapt to a changing interest-rate environment, like those provided by some of the third-party money managers that I use.
"I have noticed a strong parallel between weather forecasting and people's retirement planning."
I use third-party money managers extensively for qualified client money where the management of risk is of major importance. Of course, it all depends on the client's risk tolerance, time horizon, need for liquidity, and overall objectives. But, in broad terms, I am not a fan of having retirees' equity investments subject to broad market risk such as that found in typical indexed passive funds or ETFs. We have, unfortunately, witnessed the types of steep drawdowns that have occurred in the broad market this century. I would much rather see clients use professionally managed strategies in a well-diversified portfolio that is designed to mitigate overall market risk.
The managers we use develop rules-based strategies that can adapt to changing market conditions, aiming to minimize drawdowns during market stress and seeking opportunity when it is presented in the market. Going back to the meteorology analogy, many of the strategies provided by these managers can help clients better weather the periodic storms that inevitably develop in the markets. You cannot manage all risk 100% of the time, just as you cannot control the weather, but you can take steps to help clients better manage their exposure to risk.
How would you like a valued client to speak about your practice to a friend or associate?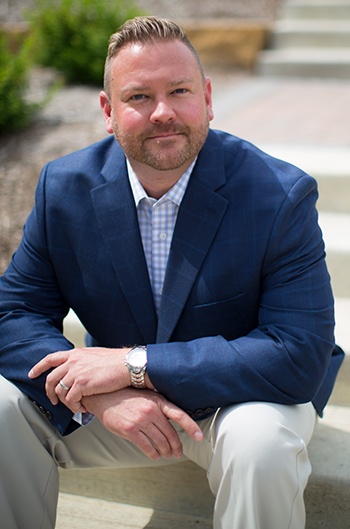 If current clients suggest that they may have someone they would like to refer to our firm, I like to provide them with a credentials brochure that they can give to the prospective client prior to our meeting. This outlines our products and service and our fundamental operating philosophy. I also use it as a leave-behind after the first meeting with a prospective client.
This brochure basically answers the question, "Why Cirrus Retirement Solutions?" It talks about five key points:
Our independent status as an advisory firm, where we can recommend product and service solutions from a wide range of providers.
The unbiased nature of our advice, where keeping informed and constantly researching investment and insurance options from many sources is a cornerstone of our business.
The comprehensive scope of our financial-planning process and the products and services we provide.
Our commitment to the highest standards of service for clients.
Our firm's dedication to developing customized financial plans for each client that incorporate strategies, advice, and financial products that are designed to meet each client's goals.
Most of our new business is referral-based, so it is critically important that we do an excellent job for every client. The real question is does our firm deliver when the rubber hits the road? Did our firm help develop a financial and investment plan that not only guided a client to the point of retirement but also helped them to successfully navigate retirement? And did it do so in a way that was wholly consistent with their goals and objectives? Do we bring a continued dedication to service and periodic reviews such that the financial plan becomes a living document that can be modified as life circumstances change? I think that the vast majority of our clients would say we perform very well along those parameters.

Facilitating new client referrals
Aaron Tice of Cirrus Retirement Solutions says that referrals from current clients and third-party professionals are critical to the continued growth of his advisory firm. He stays in constant contact with each group and facilitates client referrals by providing them with a credentials packet that identifies his firm's product and services and fundamental operating principles. This packet includes the following five core principles, which he stresses when speaking with prospective clients:
The independent status of his advisory firm.
The unbiased nature of his firm's advice.
The comprehensive scope of his financial-planning process.
A commitment to the highest standards of service for his clients.
His firm's dedication to developing customized and goals-based financial plans.

Top-performing financial advisory teams know that success is an ongoing process. They seek out opportunities to learn and share with each other, implementing best practices and effective drivers of growth.[dropcap style="font-size: 60px; color:...

​espite the threats emanating from the banking sector last week, equity markets handled the uncertainty with surprising weekly strength. Amid heightened volatility, the S&P 500 registered a weekly gain...

he calendar year 2022 was difficult to navigate for most asset classes. To put it in perspective, it was the first calendar year on record that saw the S&P 500 Index and U.S. 10-year Treasury bonds both...

Michael Kuczinski, CLU, ChFC, RICP, CFP • Millstone Township, NJ Total Wealth Enhancement Group LLC • Garden State Securities Inc.he majority of our clients are within 10 years of either side of retirement....
Aaron Tice is the founder of Cirrus Retirement Solutions, Ltd., located in Elk River, Minnesota. His firm provides a wide range of financial products and services for clients, including retirement planning and investment strategies. Mr. Tice also assists clients with other needs such as life insurance, long-term-care insurance, disability insurance, and guidance regarding estate planning. He says his firm "strives to ensure that all facets of a retirement and financial plan remain consistent with clients' long-term goals."
A native of Minnesota, Mr. Tice has resided in the Minneapolis area for most of his life. His parents were both teachers and he says, "our town had a strong school system, and education was definitely important in our family." A gifted trumpet player, he was a member of the Greater Twin Cities Youth Symphonies. He also grew up with a love of sports and the outdoors.
Mr. Tice earned a Bachelor of Science degree at St. Cloud State University in meteorology, with an emphasis on advanced mathematics and sciences. After college, he decided that financial services represented a good career opportunity and spent several years in mortgage lending and as a financial advisor for a local independent advisory firm. Mr. Tice later started his own practice, founding Cirrus Retirement Solutions in 2010. In 2015, his firm was voted "Best Investment Firm" in the local area by the readers of the Elk River Star News.
Mr. Tice and his wife have three daughters and reside outside of Minneapolis. He enjoys spending time with his family and is proud of his daughters' preparation "for the next stage of their lives." Mr. Tice still closely follows weather trends in his area and across the nation. He also likes to go "fishing, hunting, and camping in the Boundary Waters Wilderness Area."
Disclosure: Securities offered through Regulus Advisors, LLC. Member FINRA/SIPC. Investment advisory services offered through Regal Investment Advisors, LLC, an SEC registered investment advisor. Regulus Advisors and Regal Investment Advisors are affiliated entities. Cirrus Retirement Solutions is independent of Regulus Advisors and Regal Investment Advisors.
Photography by Marla Klein