Putting intellectual capital to work for clients
Putting intellectual capital to work for clients

Proactive Advisor Magazine: Bill, describe your mission in serving clients.
My goal is to take the knowledge I have acquired over years of experience and provide real value to clients in helping them define and work toward achieving their financial goals. We ask questions such as "What excites you in life? What motivates you? What goals do you want to achieve throughout the rest of your life for you and your family?" This in-depth discovery process helps create the foundation from which meaningful financial planning can take shape.
Our firm has a philosophical and trademarked statement we strongly believe in: "We help those who have made it, keep it." We like building relationships with clients who have worked hard in their lives to achieve a level of financial success and guiding them toward financial independence. That means helping them to grow their assets and manage risk in many areas of their lives. We often ask prospective clients the question, "Do you have a tax-efficient, personalized plan that prevents you from losing money unknowingly and unnecessarily?"
Our full-service advisory firm specializes in estate, retirement, tax, and investment planning, with an emphasis on risk mitigation. We pride ourselves on having deep experience across many areas of the financial-services landscape: sophisticated insurance products and services; virtually all investment classes, including alternative investments; risk-management tools; and tax-effective financial-planning strategies.
I believe we can provide unique and creative thinking for each client's situation. We want to help educate clients, shed light on areas of possible confusion, and provide guidance that they can easily understand. We work closely with clients to identify strategic options and facilitate the decision-making process, all with a focus on their specific needs and objectives.
Talk about your background and how your career has progressed.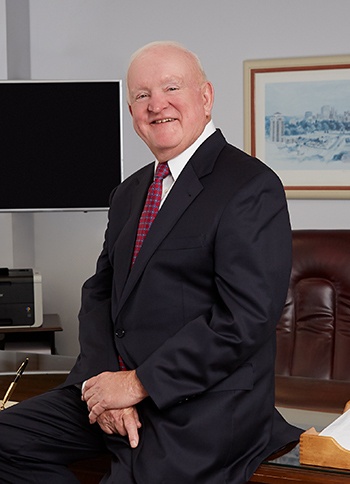 I graduated from Widener University with a bachelor's degree in economics and then earned an MBA from Widener, studying finance, accounting, and business administration. My first job was as an accountant and office manager in Philadelphia. I then was offered a position as a controller for one of the more advanced financial-planning firms in Wilmington, Delaware. I spent about four years with that firm, running the back office and financial operations.
My exposure to this firm's philosophy of providing holistic financial guidance to clients had a huge impact on how I wanted to build my own career. The experience of helping to run a business was invaluable. It also exposed me to many different insurance and investment products and areas somewhat out of the mainstream. This motivated me to become fluent in areas such as tax-sheltered investments, leasing deals, charitable remainder trusts, sophisticated tax-advantaged insurance strategies, annuities, and income-producing real estate. I also saw the vast distinction between being someone who primarily sold insurance or focused solely on stocks and mutual funds and a financial advisor who was able to address a full range of financial needs for a client, including cash-flow management and tax planning.
After working four years as a controller, I decided to go out on my own. My first stop was with a national insurance company as an independent agent. I was able to open my own firm three years later. While I gained a lot of valuable hands-on experience in those early years, I studied very hard on my own and acquired formal training in the areas of taxes and insurance, retirement planning, estate planning, investments, risk management, and other financial disciplines. I have attained several designations within the industry.
Later in my career, I felt I could also provide more value to clients with a formal legal education and completed law school at nights, also at Widener University. The bottom line is that I can bring a wealth of experience, knowledge, and insightful thinking to my clients. This has contributed to having successfully helped hundreds of clients over the years to build a more secure financial future. Our clients' success is the cornerstone of our firm's success. I am very proud of the many recommendations our firm has received from numerous clients, lawyers, and accountants over the years.
What is your broad financial-planning process?
We have established a process that is based on two key aspects of financial security: asset protection and wealth creation. All strategies that we agree on with a client must work toward creating financial security throughout their lives and for their loved ones. Providing income and asset protection in the case of unplanned events such as disability, illness, or death is critical. We want to help clients maximize wealth and income in a tax-efficient manner.
With these goals in mind, we work with clients to assess their total financial-planning needs. We consider important milestones such as major purchases, marriage, children, education, future aspirations, and retirement goals. This goal-based, financial-security planning approach is designed to help clients (a) define customized short- and long-term goals, (b) identify roadblocks or gaps that might impact their financial-planning strategies, and (c) continually monitor and manage a financial plan to ensure it meets changing needs.
We have an acronym that encapsulates our planning process, called the "The RIGHT Formula." This stands for employing several key principles and tools throughout the financial-planning process: Risk management, Integration, thorough Guidance, a Holistic approach, and Technology. Our mission is to help clients plan, implement, and manage every financial phase of their pre- and post-retirement life, doing so with a focus on the values that are most important to them.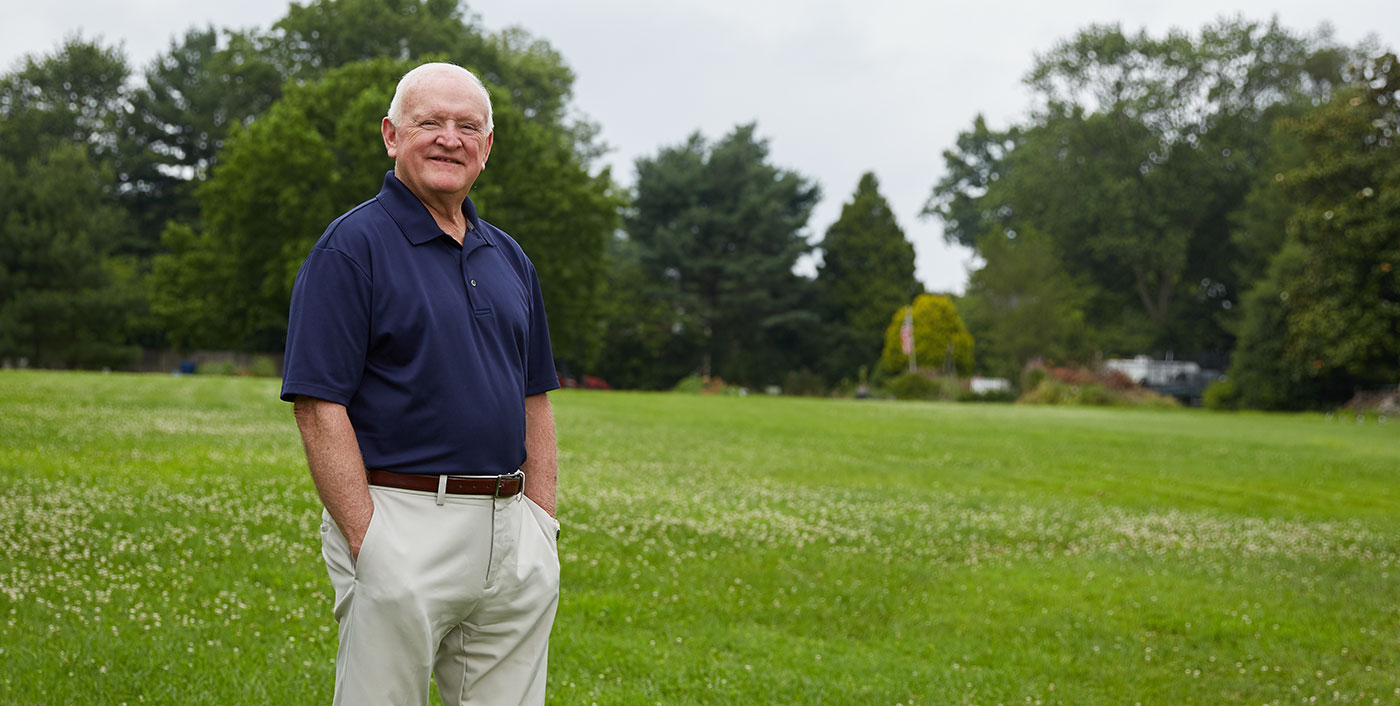 How do you articulate your investment philosophy?
We believe that a client's investment plan should be driven by their overall financial plan. We don't enter into any planning process with a preconceived notion of what a specific investment plan should look like. There are many financial instruments and strategies that can, for example, produce income for clients in retirement. We need to determine what will best align with a client's overall financial objectives, time lines, legacy objectives, income needs, and risk profile.
We also place an emphasis on financial education, explaining in easy-to-understand language such concepts as asset allocation, the sequence of returns, risk management, and some elements of the efficient frontier for portfolios. For a long time, I have recognized that I don't have the time, skill, or inclination to be a stock or mutual fund picker for clients and have used the services of third-party managers. My investment philosophy, however, has evolved over the years. I was perhaps a little too conservative in my recommendations to clients several years ago and gravitated toward passive investment strategies. This conservatism was likely an outgrowth of knowing how passive investments were subject to major displacements in the markets and my understanding of how the sequence of returns can have a devastating effect on a client's retirement planning.
A few years ago, I found a third-party manager that emphasized active, risk-managed strategies that demonstrated the ability to deliver competitive returns while mitigating drawdowns. This approach provides a very good investment solution for clients on several fronts. It can minimize the impact of the sequence of returns through seeking to avoid steep drawdowns. At the same time, client portfolios, if properly constructed, can take advantage of periods of overall market growth—allowing for a more aggressive stance in the market if conditions warrant with the flexibility for portfolio strategies to adjust if market conditions deteriorate. I explain that to clients in terms of the efficient frontier: Would they prefer a portfolio approach that has the potential for returns that are competitive with the overall market while taking on less risk exposure and experiencing lower volatility? That makes a lot of sense to me and to the vast majority of our clients.
"Our goal is to deliver an elevated financial-planning experience for clients."
If you had to pick a few attributes you think long-term clients would associate with your firm, what would those be?
We have three core attributes that are the foundation of our firm. We believe in always demonstrating strong values in our interactions with clients, maintaining high standards of integrity. We want to provide solid guidance for clients by facilitating an understanding of their financial options so they can make educated decisions in line with their objectives. We are also committed to dedicated service—we will be there for clients to meet their needs, both large and small. Our goal in the final analysis is to deliver an elevated financial-planning experience for clients by placing their goals, understanding, and comfort level at the forefront.

Client relationships built on a 'Bill of Rights'
Bill Curry is the founder of Wealth Wisdom Group LLC, located in Wilmington, Delaware. He says, "We understand a great relationship is based upon a solid foundation. To ensure that every client is treated in a fair and ethical manner, we have created a 'Client Bill of Rights.' Every client has important rights and responsibilities to help ensure a successful relationship."
These are a few of the many "rights" Mr. Curry says that clients should always receive:
A high level of professional and courteous service.
A qualified, trustworthy, advisor who understands each client's unique situation.
Ongoing monitoring and regular reviews to help financial plans stay on track.
Complicated financial concepts explained in easy-to-understand terms.
A working relationship defined by the utmost respect and integrity at all times.
A genuine personal relationship that takes clients' circumstances, risk tolerance, values, goals, and objectives into consideration at all times.
Careful guarding of privacy and confidential information.
Equally important, says Mr. Curry, are clients' responsibilities to the relationship. These include areas such as full disclosure of financial information, keeping the firm up to date on changes in life circumstances, fully understanding recommendations and strategies employed on their behalf, and providing honest feedback on services provided, question areas, and how expectations are being met.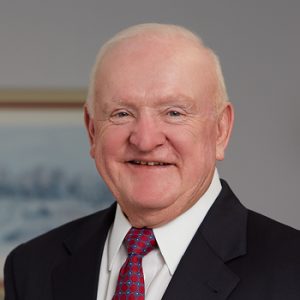 William (Bill) Curry is the founder of Wealth Wisdom Group LLC, located in Wilmington, Delaware. Mr. Curry states that his firm provides financial guidance grounded in "intellectual capital amassed over 40 years of serving clients."
Mr. Curry and his two sisters were raised in Chester, Pennsylvania. His father was a machinist who "was chosen to make parts for the early U.S. satellites." His mother worked in banking and later managed payrolls for a local school district. He says, "Money was always tight due to some serious health issues my father faced. Both of my parents were heroes to me in their own way."
A financial professional since 1969, Mr. Curry has guided clients "through the vagaries of the markets and the economy." His credentials include a B.S. in economics, an MBA, and a J.D. from Widener University. He has earned four certifications: Chartered Life Underwriter (CLU), Chartered Financial Consultant (ChFC), Registered Financial Consultant (RFC), and Accredited Estate Planner (AEP). All require advanced coursework in taxes, retirement planning, estate planning, investments, risk management, and other financial areas.
Mr. Curry's efforts have brought him recognition in the industry, including membership in the Million Dollar Round Table's Top of the Table. He is a member and past president of the Delaware chapter of the Society of Financial Service Professionals and belongs to the National Association of Estate Planners & Councils.
Mr. Curry and his wife will celebrate their 50th anniversary in October 2019. They have two children and four grandchildren. Mr. Curry is a sports fan, golfer, and avid salmon fisherman. He played competitive softball for over 40 years, participating (and winning gold medals) in four National Senior Olympics. He is an active volunteer at his church and has served as chair of the board of Rodney Street Tennis & Tutoring Association, helping at-risk children.
Disclosure: William L. Curry is a registered representative with and securities are offered through Berthel Fisher & Company Financial Services Inc. (BFCFS). Member FINRA/SIPC. Advisory services offered through BFC Planning Inc. Wealth Wisdom Group LLC is not affiliated with BFCFS/BFC Planning Inc.
Our firm does not provide legal or tax advice. Be sure to consult with your own legal and tax advisors before taking any action that may have tax implications. Different types of investments involve varying degrees of risk including market fluctuation and possible loss of principal value. There can be no assurance that any specific investment strategy will be profitable.

Post-publication note: As of this update (Dec. 15, 2020), Mr. Curry is registered with Peak Brokerage Services LLC.
Photography by Deirdre Ryan