Committed to clients' personal success
Committed to clients' personal success

Proactive Advisor Magazine: Mira, talk about your background and how you became a financial advisor.
I was born and raised in Lebanon and had a great family life. Several members of my family were leaders in the Jewish community there. Catholic schools and the American University in Beirut provided a good education. The situation in Lebanon was becoming increasingly dangerous at that time, and my parents sent me to live with my uncle in Vienna. I also spent some time in Israel, studying Hebrew and attending The Hebrew University of Jerusalem.
Eventually, we decided I would go to live with relatives in New York, and I met my husband there. We have been married for over 40 years, with three wonderful children and five grandchildren. I finished my education at Montclair State University, studying French, with an emphasis on language interpretation and translation. I held several jobs over the period of a few years, including teaching Hebrew, working as a language tutor, and working in a bank.
It was a life-changing event when Financial Network Investment Corporation, a financial-services firm in New Jersey, offered me a position as an advisor. This involved acquiring my licenses, becoming immersed in the industry, and starting to build a client base. It was not easy, following up on different types of leads. I was able to cultivate clients and, primarily through their introductions, have been able to build a strong business. Many clients have been with me for a long time.
I studied to become a Certified Financial Planner professional, earning that designation in 1994. Working with several colleagues from Financial Network, we established a new company, Diversified Financial Consultants LLC, in 2010. LPL Financial has been a strategic partner since the founding of the business, and we have a strong relationship that provides an excellent resource for all of our advisors.
How do you see your mission in working with clients?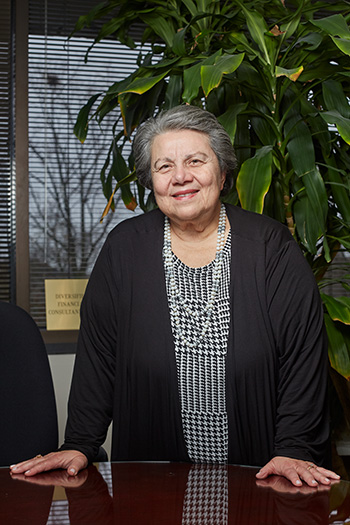 My mission is to provide the professional guidance people need to succeed in achieving their dreams. I am committed to maintaining a high standard of integrity and professionalism in my relationships with clients. I enjoy engaging them in conversation to understand their financial situation, provide valuable information, and present financial solutions and strategies to address their goals. Our firm is committed to our clients' personal success.
I want to understand and be involved in my clients' lives. This means communicating with them as they share their life milestones, whether happy or sad. This includes birthdays, weddings, graduations, job promotions, bat or bar mitzvahs, or the purchase of a new home. There is an expression in Hebrew that basically translates to "you will love your friend as yourself." That is a phrase to live by.
What types of clients do you work with?
My clients come from all walks of life and various incomes and asset levels. I build relationships with multiple generations of a family and take pride in helping young people start to build their financial future in a disciplined fashion.
When starting in the business, I acquired several clients who had immigrated to the United States, and most of those were in the health-care field. My practice focus is on medical professionals, including doctors, nurses, technicians, administrative staff, and others in the field. Many clients have come to this country seeking a better future and career opportunities, and there is definitely an international flavor to my client base.
I have a personal understanding of what it takes to pick up roots and move from your homeland to another country. It is important to put clients at ease and stress the financial-education aspect in providing financial guidance. Clients' hard-earned dollars are invested for long-term growth. Many of my clients have overcome challenges in building a career and life in America—it would be sad if they fail to plan for the future.
How do you approach financial and investment planning?
I use the basic planning principles I studied when becoming a CFP, but add my own personal touch in the planning process. The first meeting with any client or client couple is very important. When people come to see me, we sit together for a good amount of time, just getting to know one another and delving into their life and financial situation.
What prompted them to seek out a financial advisor? What are their immediate concerns and their longer-term goals? What are their dreams in life—what are the aspirational things they would like to achieve? Do they want to buy a home, travel in retirement, send their children to college, make sure they leave a legacy, or provide care for relatives? Those are typically the question areas we get into, and the conversation is usually very wide-ranging.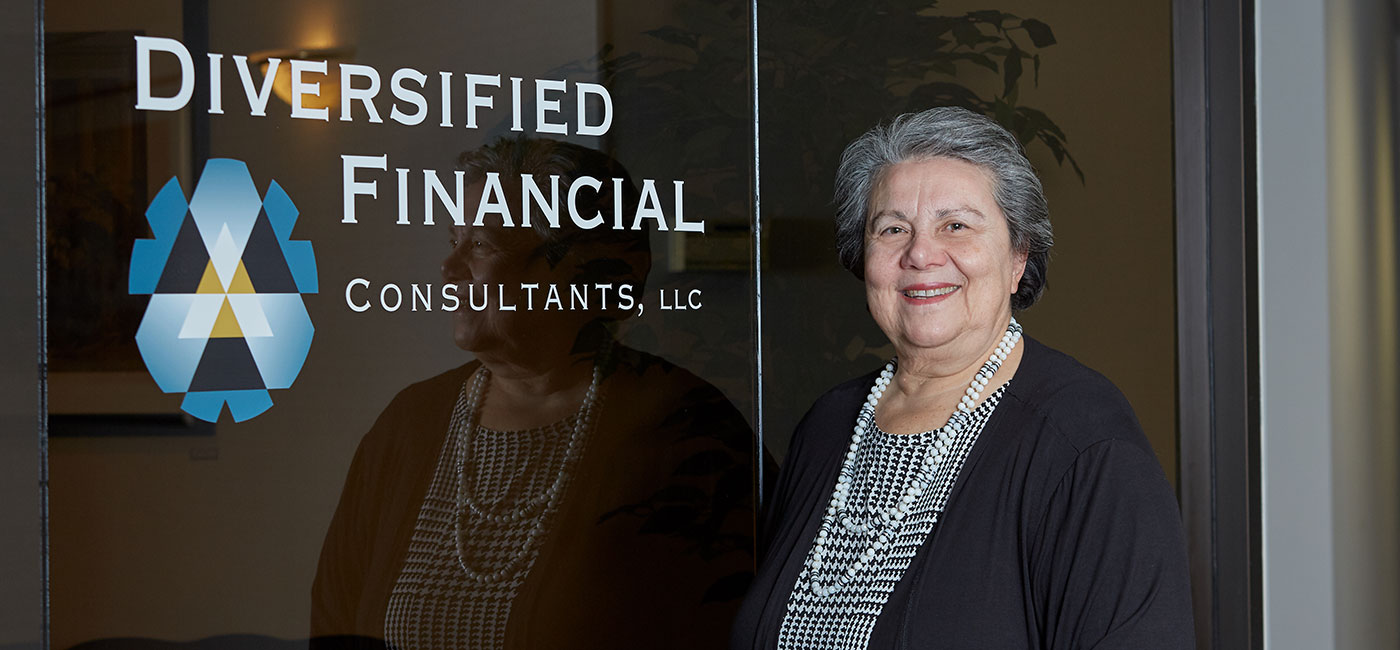 Our firm has developed a comprehensive packet for onboarding new clients. We start with the process of discovery and the collection of data regarding their full financial picture: assets, liabilities, current accounts, insurance coverages, benefit- and retirement-plan information, and how they are doing on managing their budget and cash flow. We then look at quantifying their goals. For example, if we are talking about a couple planning for retirement, what will their future income needs be, what assets do they have that can be put to work, and what other potential income streams do they have? We also talk about all kinds of risk: inflation risk, market or investment risk, longevity risk, credit risk, and the risks related to their health and the potential impact on their family in case of death or disability.
We then move into developing and discussing proposals for a plan of action in all areas of their financial plan. When we reach agreement, we begin implementation and then periodic review of progress versus their objectives. Our goal as a firm is that the planning process be flexible enough to address changing needs across a client's personal and professional life.
"My belief is that each client deserves a customized investment plan."
We develop a comprehensive financial plan that addresses the full range of clients' needs and objectives. These include developing effective strategies for income distribution in retirement; minimizing tax exposure; proactively managing debt; helping prepare for educational expenses; providing for loved ones in the event of death, disability, or illness; helping to build and protect wealth; and addressing legacy objectives. Other trusted advisors are consulted where appropriate in the tax and estate areas.
My belief is that each client deserves a customized investment plan. Our firm has access to a wide range of sophisticated investment products and services. Managing risk is critically important, and a lot of time is spent with clients ascertaining their risk profile and explaining the pros and cons of various investment solutions and strategies. We take an objective viewpoint for each client entering the investment-planning phase of the process and will consider a number of tools to help them work toward their objectives. I believe in the value of actively managed strategies that can help manage risk while providing competitive returns over full market cycles. This means true diversification, not just by specific investment vehicle or asset class, but also by diversification of strategies.
What do you provide to current clients that might be of interest to their friends, family members, or co-workers?
I have worked with numerous clients for many years, providing comprehensive services and personal attention. I believe I deliver valuable knowledge and education in guiding them and present multiple diversified approaches for their consideration. I welcome any friend or family member of a client to come to meet with me in person to see if they could benefit from working together.

Personalized contact with clients strengthens relationships
Mira Mizrahi, CFP, is a financial planner and advisor with Diversified Financial Consultants LLC, located in Whippany, New Jersey. She specializes in personal financial planning for a wide range of clients of all ages, including individuals, single-parent and two-income families, professionals, and retirees.
Ms. Mizrahi says her mission includes "a total commitment to each client's personal success." She says, "There is an expression in Hebrew that basically translates to 'you will love your friend as yourself.' That is what I try to follow with every client." In this effort, she takes a highly personalized approach with clients and prospects, which include the following actions:
Posting a "welcome" message on her website and videos that outline her personal history, beliefs, and commitment to serving clients' needs.
Reaching out to clients in a direct, personal fashion at times of major milestones and life events. She says, "For example, this includes the arrival of new members of the family; graduations; the purchase of a new home; birthdays; when someone is sick; and, sadly, funerals."
Holding learning events where clients can feel free to invite family members, friends, or co-workers.
Hosting customized events for clients, including lunches or dinners at her home.
Maintaining a flow of communications via email and the phone on a regular basis, supplemented with personal notes for birthdays, holidays, and anniversary dates of becoming a client.
Conducting formal reviews at least once a year with clients, and more often as needed.

Top-performing financial advisory teams know that success is an ongoing process. They seek out opportunities to learn and share with each other, implementing best practices and effective drivers of growth.[dropcap style="font-size: 60px; color:...

​espite the threats emanating from the banking sector last week, equity markets handled the uncertainty with surprising weekly strength. Amid heightened volatility, the S&P 500 registered a weekly gain...

he calendar year 2022 was difficult to navigate for most asset classes. To put it in perspective, it was the first calendar year on record that saw the S&P 500 Index and U.S. 10-year Treasury bonds both...

Michael Kuczinski, CLU, ChFC, RICP, CFP • Millstone Township, NJ Total Wealth Enhancement Group LLC • Garden State Securities Inc.he majority of our clients are within 10 years of either side of retirement....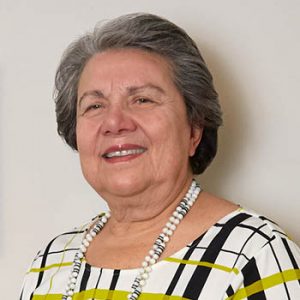 Mira Mizrahi, CFP, is a financial planner and advisor with Diversified Financial Consultants LLC, located in Whippany, New Jersey. She specializes in personal financial planning for a wide range of clients of all ages, including individuals, single-parent and two-income families, professionals, and retirees. She says, "Every client is special and is entitled to a comprehensive personal consultation and customized guidance."
Ms. Mizrahi was born and raised in Lebanon and spent time in Israel and Europe before moving to the United States as a young adult. She attended a Catholic elementary school and high school in Lebanon and studied at the American University of Beirut and The Hebrew University of Jerusalem. She graduated from Montclair State University with a bachelor's degree in French, with an emphasis on language interpretation and translation. She is fluent in five languages.
Ms. Mizrahi worked as a language tutor, teacher, and in banking before "discovering a wonderful opportunity to become a financial advisor." She started with Financial Network Investment Corporation in 1988.
She earned the Certified Financial Planner (CFP) designation in 1994. Ms. Mizrahi and several colleagues from Financial Network founded Diversified Financial Consultants LLC in 2010. She is registered to provide customized investment advice and is licensed for insurance products and services designed to fit her clients' needs. Additionally, she can offer access to a wide variety of investment products and services.
Married to her husband for more than 40 years, Ms. Mizrahi has three children and five grandchildren. She is involved in her synagogue, belongs to a book club, likes to attend theater and movies, enjoys swimming and working out, and loves to visit her sisters in New York City.
Disclosure: Securities and advisory services offered through LPL Financial, a registered investment advisor, member FINRA/SIPC. Diversified Financial Consultants LLC is a separate entity from LPL Financial.
Certified Financial Planner and CFP are trademarks or registered trademarks of The Certified Financial Planner Board of Standards Inc.
Photography by Deirdre Ryan