Helping clients prepare for life's contingencies
Helping clients prepare for life's contingencies

Proactive Advisor Magazine: William, talk about your background and what led you to become a financial advisor.
I grew up in a tight-knit community that, unfortunately, was surrounded by a pretty rough neighborhood. I was one of six children, and my mother and father divorced when I was about 10. My uncle and my grandfather took over as paternal figures for our family. They were great role models and kept us all in line. My mother worked hard to support us and somehow found the time to earn several academic degrees. She instilled in me a lifetime love of learning. I was a very good student in middle and high school. I was also a varsity basketball player and was recruited by several colleges.
I attended Southwest Texas State University, where I received an athletic scholarship and felt I had the best chance to play regularly. I was a strong student and athlete and pursued a pro basketball career right after college. That was not meant to be, so I put my degree in criminal justice to work, entering law enforcement in the Detroit area. After 15 years of service, it was time to move on, and I received a great opportunity to enter financial services with a national insurance firm.
While I progressed very rapidly in the insurance field, I had always had a desire to be a teacher and basketball coach, and the chance to do so presented itself. I taught high school math and science and was the assistant varsity basketball coach for several years. I enjoyed teaching and coaching, but I missed working in financial services. I went back to the insurance field as an independent agent and moved from there to joining a small advisory firm. I later founded my own firm, Donner's Financial Services, in Livonia, Michigan.
I think the theme that has run throughout my life has been the desire to be of service to others. That was true in my career in law enforcement, in teaching and coaching, and in working with my financial and insurance clients. I have also spent a good amount of time working with several youth community centers. Helping others is a cornerstone of my practice and something I place great value on in all areas of my life. Financial education is a big part of my mission in working with financial-planning clients. I want to help clients understand their options and to jointly develop a plan of action that has a clear rationale and path forward. I want them to know what they are doing and why they are doing it.
What products and services do you offer?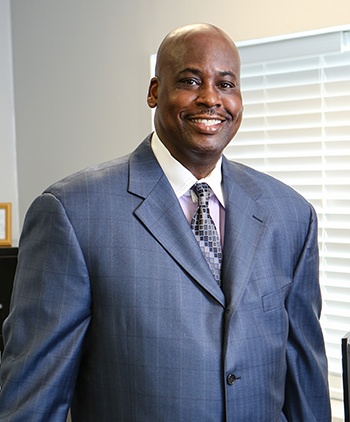 We have been building strong client relationships and helping grow and preserve our clients' wealth for more than a decade. We are diligent in our efforts to help clients make more informed financial decisions, using a disciplined planning approach, technology, and working with sophisticated third-party investment managers on behalf of our clients.
The bread and butter of our practice is providing financial and retirement planning. Most of our clients are approaching or already in retirement and seek our guidance to navigate what they view as a complicated process to meet their retirement and legacy goals. We want to help simplify their view of that process and help them make informed decisions. Clients also face a challenging external financial environment that we will help them navigate. The environment includes changes in interest-rate policy, higher inflation, and a bull market in equities that has run a long time. It will eventually come to an end, and clients need to be well-prepared for that.
We are structured as a registered investment advisor and have complete autonomy in the recommendation of investment products and services. We also work on an independent basis in our other product and service offerings, so we maintain impartiality in all areas and work solely on behalf of the client. Our services include financial, investment, and retirement planning; life-insurance planning; long-term-care, disability, and health-insurance planning; legacy planning; and consultative services for IRA accounts and retirement plans.
Describe your financial- and investment-planning approach.
We offer financial planning and consulting services to clients regarding the management of their financial resources—all based upon an analysis of their individual needs. These services can range from broad-based financial planning to single-subject planning. If a client retains our firm for financial-planning services, we will meet with them initially to define the relationship, get to know one another on a personal level, and gather information about their financial circumstances and objectives.
We use financial-planning software to determine a client's current financial position and to help define and quantify their long-term goals and objectives. Once we identify those long-term objectives—both financial and nonfinancial—we will develop shorter-term, targeted objectives. We analyze the information and the data derived from our financial-planning software and deliver a written financial plan to clients, designed to help them achieve their objectives. The entire process takes four to five meetings, and, as I mentioned earlier, education for clients is a high priority throughout the process.
If our planning clients would like us to handle investment planning and implementation, we offer management services for discretionary and nondiscretionary portfolios that are tailored to meet their needs, risk tolerance, time horizon, and investment objectives. We provide clients with recommendations as to how to allocate their investments among categories of assets and construct a holistic portfolio strategy. We review their account on a periodic basis and, where appropriate, make recommendations to change asset allocations to remain consistent with a client's stated financial objectives.
For many of our clients, we engage the services of professional third-party money-management firms. These firms will manage a portion of a client's account on a discretionary basis. They may use one or more of their model portfolios or strategies to manage the client's account. These models are designed for investors with varying degrees of risk tolerance ranging from a more aggressive investment strategy to a more conservative investment approach.
"Our clients feel we have helped them be well-prepared in all areas of their financial lives."
What benefits do you see for clients in working with third-party money managers?
If we recommend that a client use one or more specific third-party money managers, we look at a variety of factors. These include the money manager's track record of performance; their methods of analysis and strategy development; fees; and how their strategies align with our client's investment goals, risk tolerance, and investment objectives. We will monitor the manager's performance to ensure their management and investment style remains consistent with a client's investment goals and objectives.
Most of our clients are baby boomers, and their four chief concerns are (1) achieving a comfortable lifestyle in retirement, (2) not running out of money later in retirement, (3) making sure their health care and long-term-care needs will be covered, and (4) having the ability to leave a legacy to their children or grandchildren. They want to make good, sound financial decisions and to grow and preserve their capital.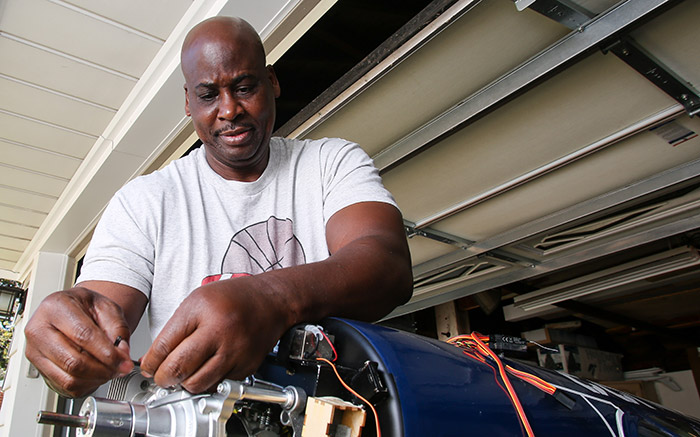 They understand that financial markets go up and down, but almost all do not want their portfolios subjected to the kind of volatility and drawdowns we saw in 2008 and 2009. The third-party managers we work with place a high priority on a risk-managed approach to portfolio management. Downside protection, to the degree possible, is extremely important to our clients. Most of our managers have a systematic methodology to adjust their strategies and portfolio allocations when market conditions change. We are seeking to achieve a smoother investment ride for clients over the long term, looking to capture reasonable returns while managing risk and avoiding steep drawdowns. Our third-party managers are an integral part of helping to make that happen for clients.
If a valued client were to refer you to a friend or family member, what would you like them to say about your firm?
First, I would hope they would say that our firm made them feel like more than a business client. I want to know our clients on a personal level and understand the things that are most important in their lives. I speak to clients informally often, asking how they and their family are doing. Second, I would hope they say that working with us heightened their financial knowledge and their confidence in addressing their financial future. A final point is something that I communicate consistently—that people need to plan for unexpected contingencies. I think that message comes across loud and clear—and that our clients feel we have helped them be well-prepared in all areas of their financial lives.

Evaluating third-party investment managers
William Donner is the founder of Donner's Financial Services Inc., located in Livonia, Michigan. He says that third-party money managers play an integral role in his firm's investment planning and implementation for clients. He evaluates several factors in deciding whether a specific manager's portfolio models and strategies should be used for any given client, including the following:
Do the manager's portfolio strategies align well with the client's goals and objectives?
How is the fit with the client's risk profile, time horizon, and retirement-planning needs?
What is the manager's long-term track record?
What is the manager's methodology for analysis and strategy development?
Do they offer a fee structure that works within the context of the client's overall plan?
Does the manager offer strategies that have a strong risk-management component?
Do the manager's portfolio strategies have the capability of adapting to changes in market conditions?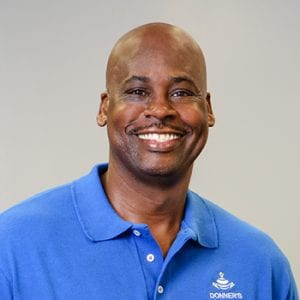 William Donner is the founder of Donner's Financial Services, located in Livonia, Michigan. Mr. Donner's firm is a registered investment advisor and provides a range of financial services and products. These include financial, investment, and retirement planning; life insurance; long-term-care, disability, and health-insurance planning; legacy planning; and consultative services for IRA and retirement accounts.
Mr. Donner grew up in Michigan and graduated from Highland Park High School, where he played varsity basketball. He was a highly recruited athlete, receiving a scholarship to Southwest Texas State University (now Texas State University). He earned a bachelor's degree in criminal justice with a minor in sociology. After a brief period pursuing a career in professional basketball, Mr. Donner entered law enforcement and worked for 15 years in the Detroit area as an officer and detective.
After leaving law enforcement, Mr. Donner was recruited by a national insurance firm for a consultative sales position. He participated in an extensive training program, and his dedication to "helping people become more educated about their financial options" helped him rapidly build a client base. Mr. Donner left the industry for several years to become a high school teacher and basketball coach, returning later to become an independent insurance agent and financial advisor. He founded Donner's Financial Services to "provide clients with unbiased guidance on a full range of their financial needs."
Mr. Donner is married and has nine children and 13 grandchildren. He has been a volunteer basketball coach for boys' and girls' youth basketball teams, has been involved with youth community centers, and supports the Coats for Kids and other charitable efforts in his local area. He "loves to spend time with family" and is an avid sports fan. He enjoys building and flying large model aircraft and is a member of the Flying Pilgrims radio-controlled aircraft club.
Disclosure: Donner's Financial Services Inc. is a registered investment advisor. The firm only transacts business in states where it is properly registered, or excluded or exempted from registration requirements. Registration as an investment advisor does not indicate that the advisor has attained a particular level of skill or ability. William D. Donner is an investment advisor representative for Donner's Financial Services Inc. based in Livonia, Michigan.
Photography by Richard Lim