Trusted principal advisor

Proactive Advisor Magazine: Timothy, talk about your overall philosophy in working with clients.
I have two "titles"—investment advisor representative and trusted principal advisor—but informally I like to think of myself as a "servant leader." That simply means using my skills, experience, and knowledge to educate, influence, and guide people during the process of improving their personal and financial futures. It means actively showing clients patience, respect, confidence, and transparency.
While I take a leadership role during the planning process, my clients ultimately control their financial futures and are the decision-makers. My job is to help them see ways that will allow them to get their finances and investments on track for the future. When this is successfully accomplished, they can focus on what is truly most important: living their lives in a productive and meaningful fashion. My responsibilities are to listen, learn what's important, and identify solutions to concerns, and then to professionally implement the decisions and action plans that we have agreed upon together. My value as an advisor is being able to view matters holistically, bring the appropriate resources to the table, and then to inspire people to work enthusiastically toward their goals.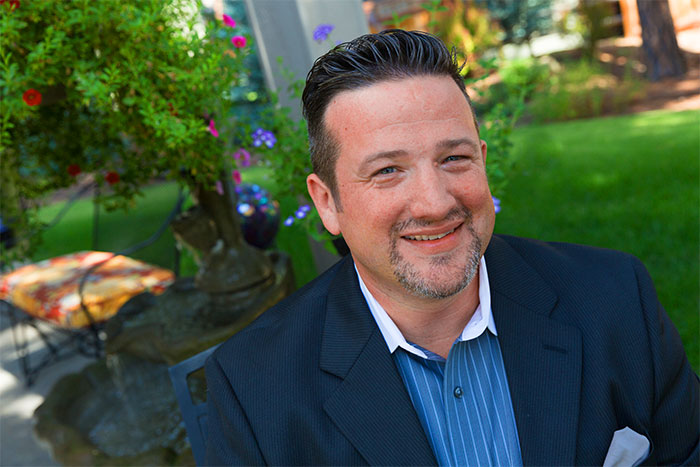 What is the nature of your firm, and how is it differentiated?
Before opening my own practice, I had worked for over a dozen years for several prominent financial-services firms. While I was a practicing financial advisor for part of that time, I also took on many responsibilities outside the normal scope of an advisor's responsibilities.
For example, I helped provide continuing financial education to financial advisors, CPAs, and attorneys and developed strategic relationships between these parties. Financial education has always been a top priority for me, whether it is for individuals facing retirement, business owners, or professionals in other fields. I hold the designations of Certified Financial Education Instructor (CFEI) and Accredited Investment Fiduciary (AIF), and in 2015 won the annual Transamerica Financial Educators Award given by Transamerica Retirement Solutions.
"I believe in active money management and that it should be a part of every client's portfolio."
When I decided to form TPA Financial, the basic idea was to create a firm that excelled at forging relationships with some of the top practitioners in a variety of fields: client risk analysis, legal and estate planning, insurance and health benefits, investment management, tax solutions, and many other areas. TPA stands for Trusted Partners Alliance, and that represents our operating philosophy well—bringing the appropriate and highest-quality resources and partners together to help work on behalf of our clients.
What is your investment philosophy, and how do you share that with clients?
In business, when we file our taxes we are typically asked, "Are you active or passive?" The same concept applies to my financial-services practice, and I am an active advisor. When I wake up, I am stepping into to my clients' shoes, focused on reviewing options that are in their best interest. My clients are looking for my expertise and experience to help them make the right decisions. I help my clients focus on their economy, in addition to the economies of the nation and the world.
Major forces in the global economy have reshaped the attitudes of investors, the flow of capital, and the functioning of free capital markets. This dramatic shift has made it apparent that the traditional solutions of our industry are no longer effective in addressing the matters of importance for investors today. No longer are traditional, passive investment methodologies such as static asset allocation, buy-and-hold investing, and riding out market fluctuations the most reliable methods for managing and protecting.
I counsel clients to plan and invest for the long term. We help our clients understand that volatility will continue to be the norm. However, we believe our planning and investment approaches will enhance the probabilities of clients reaching their overall objectives. I want them to focus on living their lives and not to become distracted by media hype that may not be relevant to their situation.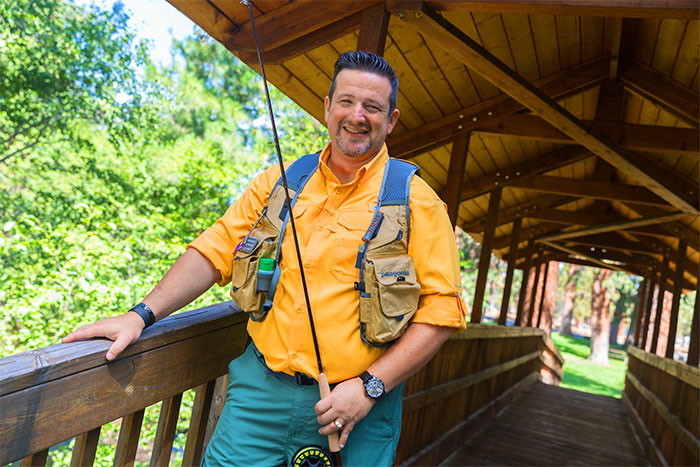 I believe in active money management and that it should be a part of every client's portfolio. Consider the four components of the classic investment pyramid: financial security, safety and income, growth, and speculation. I believe the first three of these objectives can all be best addressed through the philosophies of active investment management and risk management. While I would not typically endorse the concept of speculation, our strategies can accommodate client objectives all along the risk spectrum, including aggressive growth strategies.
My firm conducts a very rigorous due-diligence process in investigating third-party investment managers. I look for active money managers who have a simple yet compelling presentation as to how active money management works and why it is more effective than passive approaches at avoiding significant drops in the market. Four critical factors I consider in evaluating investment managers are (1) their track record in various types of market conditions, (2) how long they have been providing actively managed solutions, (3) the ease of access to their leadership team, and (4) their customer service and client communications.
Working with several third-party investment firms, we have access to over 100 actively managed strategies and combinations of strategies. Depending on the client's risk tolerance and investment objectives, I may use multiple active strategies to create a blended approach. We have access to strategies that may serve very different client needs: some are designed to provide real income, others focus on market sector rotations, and some might be more geared to overall market trend following. We might also use a managed government bond strategy or faith-focused or environmentally conscious strategy options. No matter what manager or combination of managers I may recommend, the key objective is delivering a customized investment solution designed to meet the financial goals of each investor.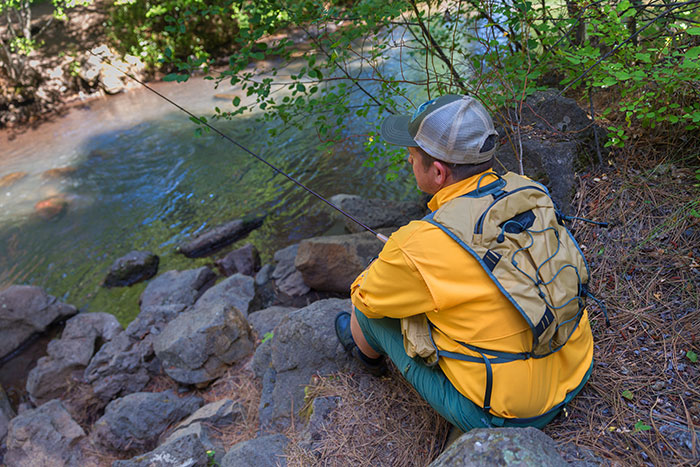 Do you feel your practice has a "point of difference" versus other firms?
I think one of the most important differences is my background in financial education, followed closely by our partnership focus. One of the first things I explain to clients is the difference between agents, representatives, and investment advisors. I explain how compensation works from commissions to fees. I share with them our process and what they can expect from our services. Secondly, I'm an Accredited Investment Fiduciary. This is an important distinction in that the Department of Labor has recently labeled anyone who services a qualified retirement plan or IRA a fiduciary. The lines of distinction seem to be blurring in our industry, and having that fiduciary orientation and commitment is important. However, many agents and representatives may not want to act as a fiduciary and may no longer service those types of accounts. So I believe our services will be in demand for a long time to come.
Our firm works across a broad audience of individuals and businesses, handling any number of financial needs. But over the years, I have acquired a great deal of knowledge in the area of qualified retirement plans. Interestingly, the initials of our firm, TPA, are also known in the financial industry as an acronym for "third-party administrator." In one of my prior positions, I worked closely with TPAs in assessing compliance issues and fee structures for their business clients with qualified retirement plans. I reviewed about 300 of their client plans and, at that time, about 25 were ready to make a transition. We were able to help those clients realize a very substantial reduction in fees for their plans, in the area of a 40%–50% savings.
Today, I focus a great deal of time and energy on the qualified plan market. I primarily work through centers of influence, such as CPAs, attorneys, TPAs, and insurance brokers to help identify potential business owner prospects. Once I am in front of them, I think our firm has a very powerful story around structuring a plan, keeping fees to a minimum, addressing fiduciary issues, providing financial education for plan participants, and, of course, incorporating investment options that fit the needs of the company's employee base. When we are successful in helping manage the company's qualified retirement plan, this can also lead to individual relationships with the business owner, key executives, and employees who are beginning to consider their retirement needs. I believe it is a win-win situation for all of the stakeholders involved, and it is becoming the key growth area for my practice.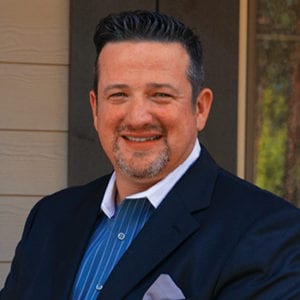 Timothy Lay has been in the financial-services industry for over a decade, advising individuals, business owners, and CPAs. Based in Sisters, Oregon, he focuses on introducing individuals and plan sponsors to professional money-management services and tax-advantaged solutions that he says have "typically been reserved for the very wealthy." Mr. Lay says he is proud to offer "innovative asset-management programs that connect a client's financial plan to his or her goals and dreams."
As an investment advisor representative, Mr. Lay also works on helping his business clients avoid many common mistakes. He offers guidance in areas such as retirement plans, buy-sells, key-persons, business liability, succession planning, investments, and other related concerns. Mr. Lay says, "Where appropriate for our clients, our firm utilizes strategies that include active money management and socially responsible and faith-focused investment solutions to serve our clients' needs."
During his eight years in the U.S. Army, Mr. Lay served as a legal specialist and tax advisor. He completed four years of college at several different schools during his Army career. After entering the financial-services industry, Mr. Lay worked with Transamerica Financial Advisors, Nationwide Financial Network, and Allmerica Financial. He gained an expertise in providing continuing financial education to financial advisors, CPAs, and attorneys and developing strategic relationships between these professionals. He holds the designations of Certified Financial Education Instructor (CFEI) and Accredited Investment Fiduciary (AIF).
Mr. Lay says he and his wife have a "blended family of four boys and one grandchild" and "love living in our gorgeous area of Sisters, Oregon." Mr. Lay's wife is an avid quilter, and they are both involved with the Sisters Outdoor Quilt Show, which is the largest in the nation, and the Sisters Rodeo Association. Mr. Lay belongs to many professional organizations, including the Coalition to Protect Retirement. In his spare time, he enjoys "charitable work, outdoor activities, computers, movies, travel, and spending time with the family."
Disclosure: Securities and advisory services offered through Founders Financial Securities, LLC. Member FINRA & SIPC. A registered investment advisor.
Photography by Joni Kabana