Helping clients 'ride the wave'

Proactive Advisor Magazine: Stephen, what advice would you give a young person entering the financial advisory field?
The real key is discipline and persistence. It is a job requiring a lot of hard work and study to build your expertise, and the early going can be challenging. But if you stick with it and always focus on the client's needs, you can be incredibly successful and find a very rewarding career.
I cannot say I was the most academically motivated person when I was young, and I ended up working as a bartender and surfing for a few years after attending two different colleges. In fact, my wife and I went on a surfing honeymoon after we were married in 1977.
But then I got serious about the financial services business and put in a lot of effort. The credentials I earned were invaluable, as were several mentors along the way, and I have achieved some very positive recognition in the industry. But what is most important is how we work with our clients. I would tell a young person they need to build a strong personal belief system: "Do the right thing by your clients. We can be very successful in this business doing the ethical and honorable thing at all times. Why would you ever operate in any other way?"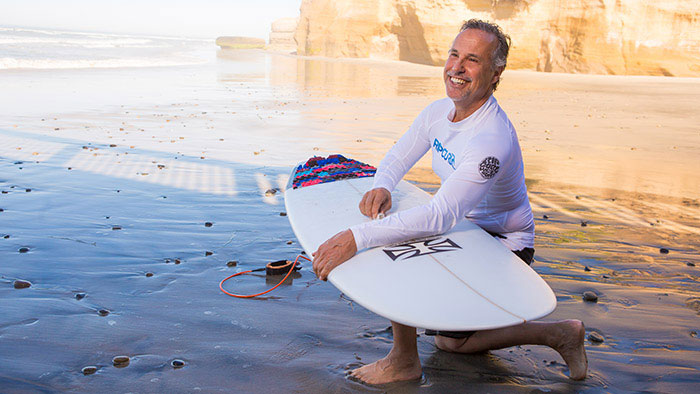 Talk about your current practice.
We founded 20/20 Financial Advisers 14 years ago in 2002, starting with four offices. We have now expanded to 12 offices nationwide. While we have a lot of specific expertise among our partners and associates, our approach to financial planning is simple—what is most important to the client and what are they trying to accomplish? Since we are structured as an independent office, there are no specific products or services that we feel a need to recommend. The objective is solely around the goals and concerns of our business and individual clients and how we can best help them.
One thing that distinguishes our practice is that we embrace new technologies. We have learned how to adapt to a changing world and are always working on improving our client support systems and services. I am a competitive person by nature and not only want to win, but to win as a team. I like to surround myself with motivated, hard-working people, and we all help each other to achieve success for our clients and our firm. A key factor we discuss among our management group is how rapidly the industry is changing. We want to stay out in front of those changes, both for the sake of our clients and for the health of our business.
Although we are very future-oriented in our outlook as a business, I grew up in the insurance industry and I still believe in the values instilled throughout those years. Creating a strong financial foundation for a client is really the first step. That begins with protecting what they have—proper levels of life insurance, adequate medical and disability coverage, essential property and casualty coverages, looking ahead at college and legacy planning, and so forth. Once the essential bases are covered well, we can move on to more growth-oriented strategies for building their wealth over time and planning for a secure retirement.
What is your approach to the investment piece?
I have several guiding principles I believe in. Those are modern portfolio theory and diversification, risk management, and utilizing the real experts to manage money. It begins with the fact-finding process with the client: Where are they in their lives regarding the need for further accumulation or in starting to plan for distribution? What are they doing now and what has been their experience in the past with investments? What is their attitude toward risk and, more importantly, how much risk do they truly need to assume to meet their goals?
We do very little these days in terms of traditional mutual funds. For most clients, especially those near or in retirement, we are usually using some blend of annuities and managed accounts. I learned a long time ago where my strengths and weaknesses lie, and managing money on a day-to-day basis is not a strength. In fact, I think it would be a little foolish for an individual advisor to think that he or she can compete with the large institutions and the resources they have. We put our own expert resources on the side of our clients through the use of professional money managers.
"You need to have a way to get through that inevitable monster wave in decent shape."
One of the most important things is using a truly balanced approach that, by the nature of its fundamental portfolio construction, will help smooth out some of the ups and downs of the markets. That can be further enhanced by the use of several different managed strategies. We are not talking about active management in the sense of constant day trading, but in the rebalancing and reallocation process that our managers may use on a regular basis.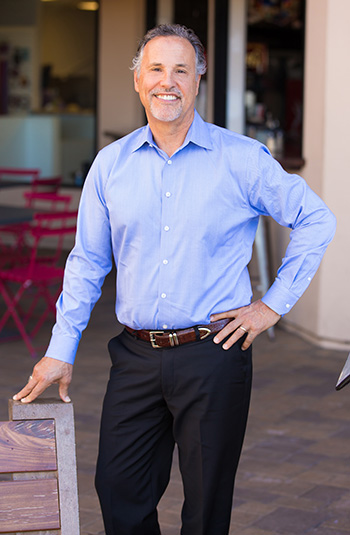 They will use their methodologies and indicators to assess trends in the markets. They will then assess the best opportunities they see in terms of allocations to specific investment vehicles or asset classes, making portfolio changes as conditions warrant. Our practice is definitely evolving each year to a greater focus on separately managed accounts.
How do you describe this investment philosophy to clients?
The most important thing is having an appropriate time horizon for the elements of a financial plan and its various pieces, including the investment side. I tell clients they need to allow our approach to work over a lengthy period—at least five years. The mistake most investors make on their own is trying to chase performance.
I tell clients that our balanced and risk-managed approach is designed to work through a variety of economic and market cycles, with an emphasis on protecting against severe downside occurrences. Just like in surfing, you need to have a way to get through that inevitable monster wave in decent shape. Once you let this overall portfolio strategy work over time, the magic and mathematics of compounding become your friend. That makes a lot of sense to most people. It is an important part of our overall practice philosophy and one of the attributes that has allowed us to build a very loyal and, we think, satisfied client base.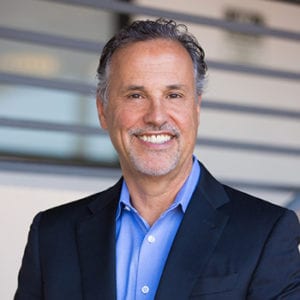 As the owner of 20/20 Financial Advisers of Cardiff-by-the-Sea LLC, Stephen Ambrosini, along with his associates, provides investment and insurance services to businesses and individuals through his registration with Ameritas Investment Corp. He has extensive experience in the areas of business continuation, employee fringe benefits, and retirement planning for corporations and the self-employed.
Mr. Ambrosini has been a member of the financial-planning industry since 1978. He has taught many classes and seminars on retirement planning, pension plans, disability, and life insurance. While living and working in Phoenix, Arizona, he was a frequent guest commentator on The Keith DeGreen Personal Finance Show on KFYI Radio.
One of the original founders of 20/20 Financial Advisers, Mr. Ambrosini was elected to the UNIFI Companies/Ameritas Hall of Fame in 2013. He earned the CLU (Chartered Life Underwriter) and ChFC (Chartered Financial Consultant) designations from The American College in Bryn Mawr, Pennsylvania, and the Life Underwriter Training Council Fellow (LUTCF) designation from the Life Underwriters Training Council. He has also been certified in personal financial planning.
Mr. Ambrosini says he and his wife, Dee, "love living near the beach in California," and adds, "It takes me back to my surfer roots from years ago on Long Island, New York, when my wife and I first started dating in high school." Mr. Ambrosini is very proud of the recent completion of his firm's new open-air office, which he says incorporates "the latest technologies and is as paperless as possible." His wife, who is a photographer and artist, was instrumental in designing and decorating the space.
A father of two adult sons and grandfather of two boys, Mr. Ambrosini was active throughout his sons' childhoods as a youth coach. He has also volunteered with youth organizations, including the Big Brothers mentoring program. He is currently involved with the Main Street organization, which promotes local community values in towns across the country. He and his wife are also active in raising funds for the rehabilitation needs of a niece who was involved in a severe climbing accident.
Disclosure: Securities and investment advisory services are offered solely through Ameritas Investment Corp. (AIC). Member FINRA/SIPC. AIC and 20/20 Financial Advisers LLC are not affiliated. Additional products and services may be available through your Investment Adviser Representative through 20/20 Financial Advisers LLC that are not offered through AIC.
Photography by Todd LeVeck