A strong commitment to clients and community
A strong commitment to clients and community

Proactive Advisor Magazine: Sean, describe your path to becoming a financial advisor.
I went to Ursinus College in Pennsylvania where I majored in political science. I was unsure of my career path after college. Ultimately, I followed in my father's footsteps and landed a position with Amtrak. I was a conductor for about seven years and enjoyed the customer-service aspects of working with people every day. During this period, I was also in touch with the owner of a very successful financial-planning firm in central Pennsylvania. He has been a wonderful mentor over the years and has contributed to my success in many ways. He strongly recommended that I pursue the Certified Financial Planner designation while I was working.
I have always had strong quantitative and analytical skills and an interest in the financial markets and economics. The process of earning the CFP designation took about 20 months. During that time, it became clear to me that becoming a financial advisor was definitely something I wanted to pursue. My mentor knew a firm in our area that needed help in providing services to an expanding client base. The owner and I both thought we would be a good fit. I had already acquired my licenses and jumped right in—taking part in client meetings and reviews, developing financial plans, and getting immersed in money management. I am very grateful for that opportunity and the experience I acquired over a period of about six years.
I felt I was prepared to strike out on my own and did so in 2011, establishing The North Star Financial Group. One of the other partners of the firm, Heather Richardson, joined me, and she has been an invaluable resource in customer service, operations management, and event marketing. She also has a strong background in college-funding planning. We recently added another financial advisor, Sean Foley, who will help further grow our practice.
Our goal as a firm is to be a regional leader in helping clients reach their lifetime financial goals. We want to do this by providing an exceptional client experience that is built on long-term relationships. Our work is based on an ongoing commitment to honesty, integrity, service, trust, and family. One of my other major goals for the firm is to be an active and valued member of the community. Our firm supports many sports, civic, educational, church, and charitable efforts in our area.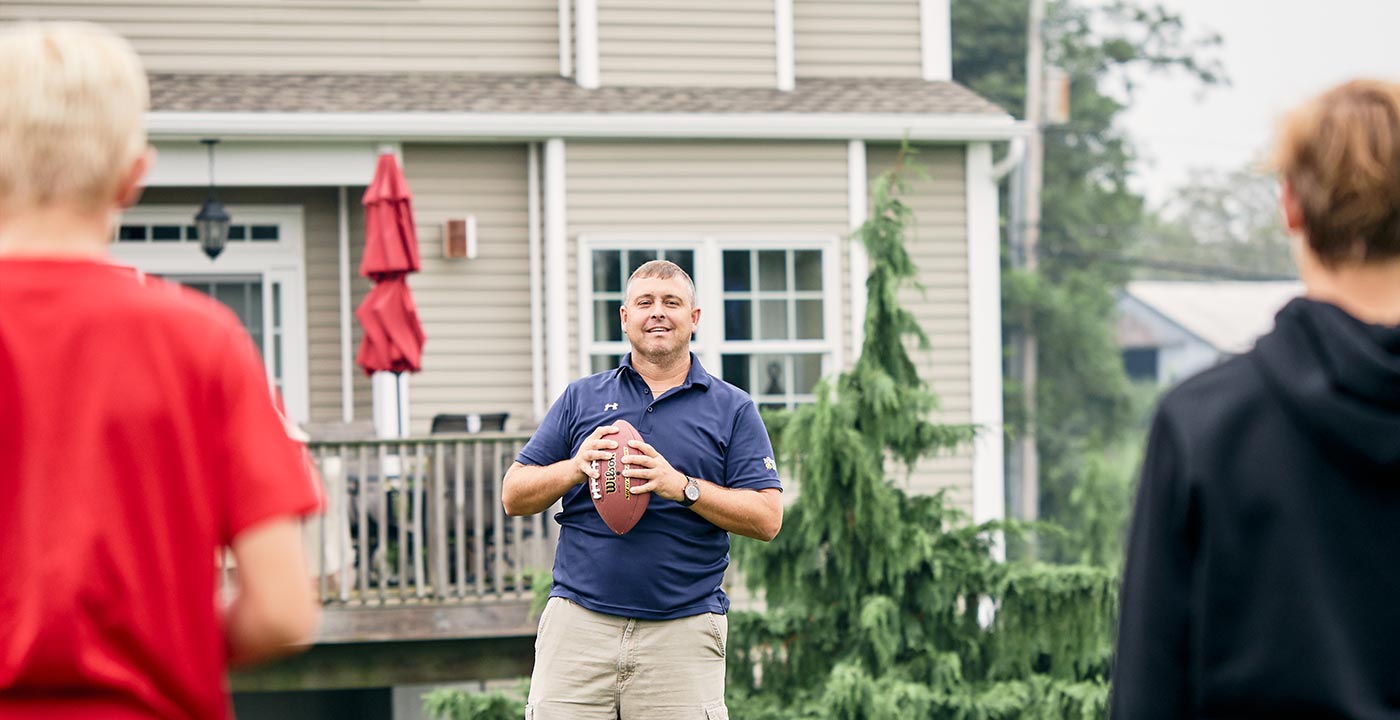 Talk about your financial-planning process.
We sit down with prospective clients and first describe the process of working with our firm and our philosophy of doing business. Assuming they would like to move forward, we then talk about their near-term to long-term financial, lifestyle, and retirement goals. We conduct a thorough discovery of their financial balance sheet and review their income, expenses, investments, insurance coverages, debt obligations, tax situation, and potential future sources of retirement income.
We then help clients understand in a broad sense what they need to have to help them reach the goals we have discussed. At either a second or third meeting, we present a strategic financial plan with specific recommendations. Our objective is goals-based financial planning, and our emphasis in our meetings is to get our clients talking about their fundamental and aspirational goals in all areas of their lives. We are not afraid of asking tough questions. We find the feedback on these frank discussions is usually positive. Clients who have previously worked with other financial advisors often say they have not had this kind of open exchange before.
Although each plan is customized to a client's specific needs, our financial plan generally consists of several elements:
Details of their personal financial situation and objectives based on their goals.
Strategies and recommendations to help the client achieve their goals, which may involve investment strategy, asset allocation, tax mitigation, Social Security claiming and Medicare coverages, estate planning and insurance needs, college-funding planning, and cash-flow management.
How we are compensated should a client decide to work with us.
An implementation plan, schedule, and necessary paperwork.
Recommended timing for ongoing financial reviews.
Our philosophy on financial planning comes down to several key factors in terms of process: making sure the plan is customized to clients' specific needs and goals; being extremely thorough and developing comprehensive recommendations; conducting client education throughout the process; and emphasizing that planning is not a one-time, "set it and forget it" process. We work with clients to help keep their financial plan under continuous review to ensure that it remains relevant, conforms to the current regulatory environment, and continues to meet any changing circumstances. We can also partner with tax and estate-planning professionals so that clients can have a complete team dedicated to helping them reach their goals.
What is your broad investment philosophy?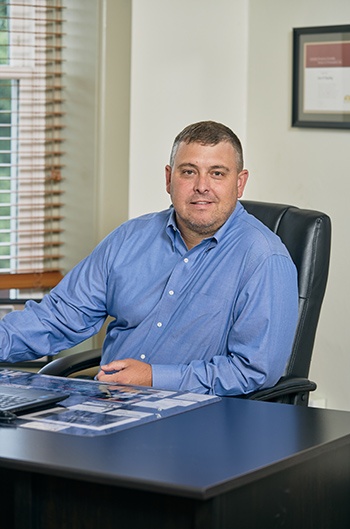 We emphasize risk management—mitigating drawdowns for client portfolios and seeking downside protection, while striving for competitive returns.
During the first part of my career, the emphasis was on internal management of client portfolios and a fairly traditional approach to asset allocation, strategy, diversification, and portfolio construction. I started to rethink that approach following the market turmoil of 2008 through 2009. Traditional asset-class relationships really did not work as we have seen previously in the market. When I opened our firm, I started to make a transition to third-party money management, using more of an active approach that incorporated robust risk management.
We currently use several third-party managers on behalf of clients and have conducted a thorough due-diligence process to select those managers. We consider several criteria. First, does their overall investment philosophy align well with ours—specifically, do they make risk mitigation a priority? Second, do they have a track record of verifiable investment results that we believe are competitive given the strategic approaches being used? When possible, we speak to other advisors who have used a given manager and ask how their experience has been. Third, can we establish a personal comfort level with the management of the firm and their staff? To this point, we often conduct on-site due-diligence visits. Last, will they provide excellent service to both our firm and our clients? That covers many areas, including timely reporting and having people readily available for resolving any issues that may come up.
A major objective of our firm is making sure we communicate clearly to clients regarding investment expectations. Using an actively managed strategic approach and strong risk management means that we are focused on helping clients meet their long-term, goals-based return objectives. We are more interested in risk-adjusted returns than "beating the market." In very strong or choppy markets, risk-managed strategies may not achieve all of the market's returns. But the flip side of that is we would expect to be able to mitigate losses in poor market conditions. We explain to clients concepts such as the sequence of returns and the mathematics of trying to recapture steep portfolio losses. We believe that factors such as these argue for formulating a well-diversified and risk-managed portfolio approach that will seek to mitigate volatility over the long term.
"A major objective of our firm is making sure we communicate clearly to clients."
If a current client were to refer you to a friend, how would you hope they describe their experience of working with you?
I would hope they would start by saying we were good listeners, worked hard to understand their needs, and had a planning and implementation process that was focused on helping them achieve their goals. I think clients feel we are trustworthy, responsive, down-to-earth, and approachable. Having an open line of communication is something we stress constantly with clients. Almost all of our clients have both my office and cell number and can feel free to call me at any time with any kind of question.
It is also important that we build a personal connection with clients. We host a number of different client events such as dinners, wine tastings, special food tours, and our annual anniversary party. We tell clients that they are welcome to invite other family members or friends who might want to get to know us. We are also dedicated to community involvement. Giving back to the community provides a great deal of satisfaction and pride for the members of our firm and helps very deserving organizations.

Financial planning that adapts to changes in clients' lives
Sean Reading, CFP, is a founding partner at The North Star Financial Group, located in Palmyra, Pennsylvania. An important part of his process is making sure financial plans adapt to important changes in clients' lives in a proactive manner. Before scheduled review sessions, the firm sends clients a brief questionnaire that asks clients to indicate if there have been changes in any key areas of their lives, including the following:
Employment status or benefits plans.
Marital status.
Additions or losses to the family.
Health status.
Unplanned financial gains or losses (including inheritance).
Property bought or sold, other major purchases, or the start of a new venture.
Consideration of changes to financial goals.
Insurance coverages.
Key personal data, including beneficiaries.



Quantitative analyst Rob Hanna discusses implied versus realized volatility and how their relationship may have impacted VIX levels the past two years.

Financial advisor Ken Lubkowski says working with his OSJ gives him the flexibility to shape his practice, offering timely support in many areas.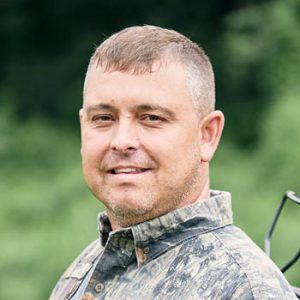 Sean Reading is a founding partner at The North Star Financial Group, located in Palmyra, Pennsylvania. He has over 15 years of experience in helping clients meet their financial goals. His firm offers a variety of services to individual clients and families, including financial planning, insurance planning and risk management, investment management, income tax planning, and retirement and estate planning. The firm also works with businesses, with an emphasis on employee benefits planning and implementation.
Mr. Reading grew up in Lancaster County, Pennsylvania. His father was a track supervisor for Amtrak for 30 years and his mother was a homemaker and worked in early education programs. Mr. Reading was a competitive swimmer and skilled soccer player, playing in high school and college. He attended Ursinus College, where he received a bachelor's degree in political science.
Mr. Reading worked in construction and then as a conductor for Amtrak for seven years, studying during this period for the Certified Financial Planner (CFP) examination. After earning the CFP designation and industry licenses, Mr. Reading joined a financial-planning and investment-management firm in Hershey, Pennsylvania, where he worked for eight years. He founded The North Star Financial Group in 2011. The firm's team includes Mr. Reading; Heather Richardson, a founding partner, relationship manager, and specialist in college-funding strategies; and financial advisor Sean Foley.
Mr. Reading and his wife have two teen boys. He and his firm are active in the community, donating time and resources to many local organizations and charities. He has been very involved with youth sports and coaching, and he is a volunteer for the Reece Kelley Foundation. In his spare time, Mr. Reading enjoys spending time with his family, travel, sports, and many outdoor activities.
Disclosure: Securities offered through J.W. Cole Financial Inc. (JWC). Member FINRA/SIPC. Advisory services offered through J.W. Cole Advisors Inc. (JWCA). The North Star Financial Group LLC and JWC/JWCA are separate and unaffiliated entities.
Photography by Jeremy Hess