Protecting clients' financial 'blind sides'
Protecting clients' financial 'blind sides'

Proactive Advisor Magazine: Jud, talk about your background and how that helped shape your views on your firm's mission.
After graduating from the University of North Carolina–Charlotte with an economics degree in 1993, it was natural for me to pursue a career in financial services. I was always interested in the financial markets and have a family background in the financial area. My grandfather was a senior manager for Jefferson Pilot and a very good financial planner himself.
There were four factors driving my interest in becoming a financial and wealth advisor: (1) I truly enjoy the analytical challenges of the financial markets and wealth management; (2) I love helping people and thought financial services would be an area where I could put my skills to good use for clients; (3) I wanted to gain the professional knowledge to help protect our family legacy; (4) The profession lends itself to civic and community involvement, which is very important to me. Early in my career I studied for and received the designation of Certified Estate Planner, which is valuable in my work with clients and in developing strategies for our family.
Helping clients achieve their financial goals is key to everything we do as a firm. I came to understand more than ever how important my job is after a life-changing event in 2009. One evening while walking home, I was attacked in a case of mistaken identity and left severely injured by the side of the road. I spent over six weeks in the hospital, three in intensive care. When I recovered and got back to work, I realized that a huge part of my job is protecting my clients' "blind sides." People ask, "What do you mean by protecting my blind side?" My answer is that it represents many things: helping clients not outlive their money; protecting their estate from over-taxation; making sure their family and income are protected; helping them plan for educational costs so that their children have a choice; or making sure their hard-earned money is working for them, to not only outpace inflation but to protect and grow it.
Our firm's goal is to form long-term relationships with clients through education, transparency, communication, and solid advice, looking holistically at all facets of their financial-planning needs. We strive to keep fluid lines of communication with our clients, with quick response times, always keeping our clients' best interests and their financial education as priorities.
That is a remarkable story, Jud. How does your financial-planning process get at the issues of protecting the financial interests of clients?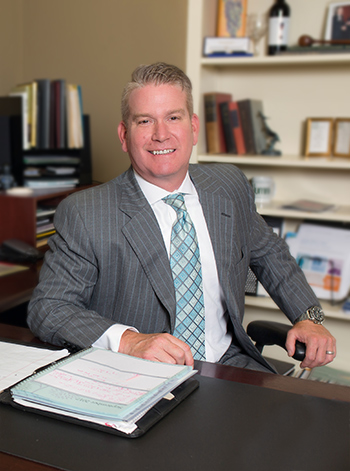 One of the distinguishing factors of our firm is that we can provide our clients with an unbiased and objective resource that offers advice solely based on their needs and goals. We have no proprietary investment products to recommend and no vested interest in promoting a particular product or service.
Working closely with clients, we design an individualized "blueprint" for organizing and managing their financial life. While the investment management of our practice is very important, that carries little meaning if it is not fully integrated with a client's total financial picture and what they are trying to achieve in all of the aspects of their personal, family, career, community, spiritual, and post-career lives.
We start the process with trying to understand the qualitative side of clients' immediate financial concerns and then longer-range life goals. We then help them organize their financial assets and obligations, taking a full inventory of what they currently have in place and conducting an analysis of what they have been doing. We look at this from a variety of angles, not just performance or returns. Do they have tax-efficient strategies in place? Have their investments been a suitable match with their risk profile? What roles have various investments been playing in their overall financial plan? The answers to those questions usually lead to many areas for improvement in their planning and investment strategies.
From there, we work on establishing the objectives that will create the foundation of a financial plan. The areas we usually cover as part of our planning process include legacy and estate planning, educational funding, retirement planning, tax planning, investment strategies and wealth management, and insurance review and needs analysis. For small-business owners, we provide services for their personal wealth management, as well as strategies in many areas for their business.
We are committed as a firm to clearly articulating for clients what they can expect from our people and what we in return would like as a commitment from them. All clients are different in terms of their financial needs and how deeply and how often they want to engage in the financial-planning and wealth-management process. We are extremely flexible in that regard and try to establish parameters around the relationship as we get to know and work with clients. I believe that the keys to establishing a mutually beneficial long-term relationship include education, communication, a strong commitment to service, and creating a solid trust factor on both sides. If those guiding principles are followed closely, we will be able to build and execute an appropriate and successful financial and investment plan.
What is your overall investment philosophy in managing client portfolios?
I have a diverse client base both in terms of age and types of individuals. Everything is custom designed for the objectives of each client and client family. Many of my clients are still in their accumulation years and will have very different objectives over the next 20 years than those clients who are closing in on or in retirement.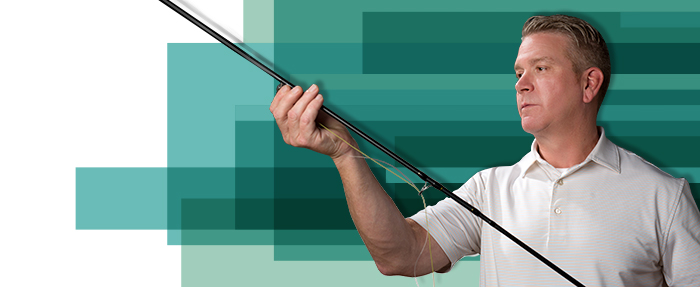 Three things hold true for every client. First, I have no vested interest in what their investment plan looks like except that it does the job it was intended to do. The types of investment strategies I recommend to clients are ones that I feel comfortable using myself. Second, managing risk and creating portfolios that reflect a client's risk profile are extremely important to our approach. We use sophisticated tools to assess their risk profile, and I tell clients that absolute returns are not as important as risk-adjusted returns. For example, if the market was up 12% in any given year and a client's blended portfolio return was about 6%, that would likely be a very good result, given our emphasis on managing risk. Third, every investment plan for a client is driven by the objectives of their financial plan, their time horizons, consideration of the impact of the sequence of returns, and their ability and desire to take on risk.
Once we have established the portfolio planning parameters, most clients fall into three broad conceptual approaches. For younger clients with a longer time frame and the mindset to withstand some volatility, we may employ a more passive, long-term approach using allocations to ETF models that I have developed. For clients who are more moderate in their risk profile and might be somewhat older, we tend to use a blend of strategies from one or more third-party managers that have a hedged or risk-managed tactical component that can help mitigate the worst of overall market declines. For more conservative clients, especially retirees, we use strategies from money managers who have very robust risk management as a part of their strategy offerings.
"I tell clients that absolute returns are not as important as risk-adjusted returns."
I like to use an analogy with clients related to advances in automotive technology. I ask them if they would rather be taking a long trip on busy highways in a Model T, which has essentially two gauges, one for fuel and a speedometer. Or would they rather take that trip in a Tesla, which has not only all of the most modern safety features and incredible fuel efficiency, but also active driver warning systems, easy access to GPS technology and traffic alerts, and the latest driver technology in every regard. Which vehicle do they think is going to provide a more comfortable, safer, and more interactive driving experience that can help avoid the many types of hazards one faces on the road today?
The same concept is true for their investment portfolio. We use managers who employ strategies that are computer- and algorithm-driven and modern in every sense of today's investment world. They have advanced indicators and trend-following techniques that seek to keep a portfolio out of harm's way. Our educational process concerning this sophisticated approach to portfolio management is very important to our practice and our clients. I think it is a core differentiator for our firm and helps drive high levels of satisfaction with our overall approach to wealth management.

Keeping advisors and clients on the same page
Managing client expectations, especially regarding how services are delivered, is critically important for a wealth advisory firm. This is a two-way street, says Judson Gee, and he asks that clients review and sign a "Client-Advisor Expectations" agreement that specifically addresses the following:
How promptly each party agrees to respond to inquiries from the other.
Preferred methods of communication (e.g., in person, via phone, text, or email).
Frequency of client review sessions and how they should best be scheduled.
A summary of broad investment objectives and a commitment by both parties to "stay the course" in working toward long-term financial goals.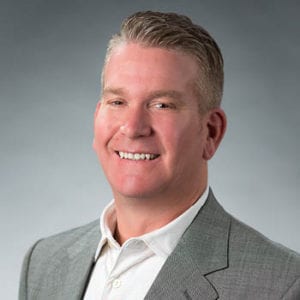 Judson (Jud) Gee is the founder and managing partner of JHG Financial Advisors, located in Charlotte, North Carolina. A Charlotte native, Mr. Gee has more than 20 years of experience in the financial-services industry and started his firm in 2000. He draws on his many years of money-management experience to "help individuals and small businesses achieve their financial goals through personalized financial planning and effective wealth-management strategies."
Mr. Gee is a Certified Estate Planner (CEP) and has been named a "Five-Star Best in Client Satisfaction" wealth manager every year since 2008. In 2009, he was voted one of Charlotte's "40 under 40" by the Charlotte Business Journal. He has also been sought out for interviews by many media outlets.
A graduate in economics from the University of North Carolina–Charlotte, Mr. Gee has a passion for giving back to the community. In 1999, he began his affiliation with the Mid-Atlantic Chapter of the National Multiple Sclerosis Society. The chapter recognized him with its 2002 Young Professional of the Year Award for his outstanding volunteer efforts. He works in many ways with the LGBT community, and the Charlotte LGBT Chamber of Commerce has recognized his efforts by presenting him with its 25th Anniversary Leadership Award (2017) and Volunteer of the Year Award.
Mr. Gee has been a board member of the Charlotte Chamber of Commerce-Charlotte East Area Council (CEAC) and earned its Volunteer of the Year award in 2003. His other volunteer work includes managing a private foundation that provides funding to Habitat for Humanity, where he served on the board of directors from 2006–2009. This association extends to helping build homes for the needy through Christ Episcopal Church.
Mr. Gee lives in Charlotte with his wife. They both enjoy time at their home in Wrightsville Beach, especially boating and fishing. He says he looks forward to his "bi-annual skeet shoots with friends and clients" and enjoys fly fishing and camping in the mountains.
Disclosure: Securities offered through Niagara International Capital Limited (NICL). Member FINRA/SIPC. Advisory services offered through Great Lakes & Atlantic Wealth Management and Advisory Partners LLC (GLA). A registered investment advisory firm. GLA and JHG Financial are not affiliated with NICL.
Post-publication note: As of this update (Feb. 11, 2020), Mr. Gee is registered with Chalice Capital Partners LLC.

Photography by Jeff Cravotta