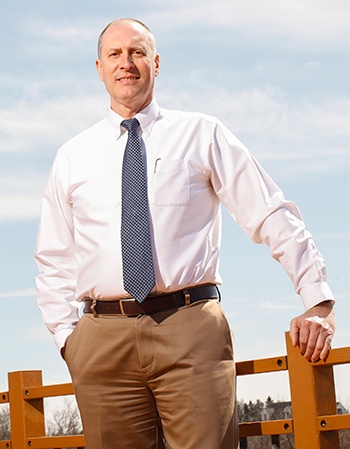 Utilizing financial education seminars and workshops has been a major part of our firm's marketing strategy from the time I founded Summers Financial Services, about 14 years ago.
Another advisor who was very skilled at giving seminars helped me formulate my own game plan and provided a lot of helpful guidance. For several years, the topic of planning for college funding was my main focus for financial education workshops.
I was very fortunate to be able to build a relationship with the director of financial aid for a major university in our area. She would help me run workshops and cover the topic from the financial aid perspective. I would follow her with my perspective on the financial planning side of college funding and specifically talk about college saving plans. We did this in about eight different school districts, presenting either at schools or at community centers.
The prospecting aspect of the workshops was very low-key but effective. Attendees were given an evaluation form at the end of the workshop that asked for their feedback and what they might like to learn more about. It also provided a space where they could indicate if they would like a personal, no-obligation consultation. I would follow up with those individuals or couples who had requested a consultation, and we developed many new clients in this way.
Over the years, we have expanded our seminar program to other educational topic areas, such as retirement planning and Social Security planning. I have participated in training provided by the National Social Security Association and have completed its certificate program. I also take part in ongoing continuing education in this area and many others related to retirement planning.
We contract with an outside company that has a well-developed methodology for helping advisors identify potential attendees based on demographics, and they use digital marketing to reach this group. We usually have 20 to 30 attendees for each session, which might be held at a local library. The company we work with also assists in booking the event and providing scripts, presentations, and handout materials. We have appointment cards at each table that we collect at the end of the event, and we contact these self-qualified prospects for a follow-up conversation at either our office or their residence.
Our seminar marketing program is a good fit with the underlying mission of our firm and my personal interest in helping people become better educated on financial matters. I think that people who attend and appreciate our seminar presentations are ideal prospective clients, as they are receptive to learning and want professional guidance. And if they do ultimately establish a relationship with our firm, I try to make financial concepts accessible from an education standpoint—I don't talk over clients' heads, am a good listener, and make sure they have ownership of their financial strategies.

Use financial education seminars and workshops to build visibility in the community.
Topics such as college-funding planning, retirement planning, and Social Security options are popular with potential seminar attendees.
Third-party companies can assist in identifying attendees and developing seminar content.
Disclosure: Securities and advisory services offered through LPL Financial, a registered investment advisor. Member FINRA/SIPC. Summers Financial Services is a separate entity from LPL Financial.
All investing involves risk including loss of principal. No strategy assures success or protects against loss. There is no guarantee that a diversified portfolio will enhance overall returns or outperform a non-diversified portfolio. Diversification does not protect against market risk. Rebalancing a portfolio may cause investors to incur tax liabilities and/or transaction costs and does not assure a profit or protect against a loss.

This article first published in Proactive Advisor Magazine on May 9, 2019, Volume 22, Issue 5.
Photography by Matt Wittmeyer

Financial advisors favor third-party active investment management for a wide variety of reasons: access to modern analytical strategies, emphasis on risk mitigation, and the ability for client portfolios to be responsive to changing market conditions over full market...

The investment industry devotes considerable time and resources to forecasting future market outcomes. But the accuracy of such forecasts is questionable at best.hy are there entire businesses set up to make...

Before the significant week-ending rally last Friday (Jan. 20), much of the financial news commentary had centered on a consistent theme in response to the market's recent weakness: "Is bad news bad again?" CNN focused heavily on the "impending debt ceiling drama in...

​ow that the November 2022 midterm elections are behind us, the stock market is in year three of the four-year presidential cycle pattern. Some analysts look at that on a calendar-day basis, but I prefer to...