Partnering with clients to 'protect, grow, and enjoy what matters most'
Partnering with clients to 'protect, grow, and enjoy what matters most'

Proactive Advisor Magazine: Eric, talk about how your career has progressed.
My father was a CPA and my mother worked in the airline and oil industries. I was exposed to discussion in our family about business concepts, investments, and the impact of taxes. A family friend who had a senior sales position with a major mutual fund company hired me as a house sitter when I was in high school. At the time, I was interested in computers and the early versions of software. That led to me consulting for this person on how to structure spreadsheets for his sales force. I learned some fundamentals about the mutual fund industry and initiated some small investments of my own. This was really the beginning of my long-standing interest in the investment industry.
I studied business management and accounting at the University of Washington. I chose a concentration in accounting because I believe that it informs the language and building blocks of business. After graduation, I took a job working in accounting for the corporate marketing group of a hotel chain. This was a good experience, but I came to feel that I was more or less "keeping score" for the team and wanted a career where I had more control over my success. I researched many financial-services firms and concluded that Northwestern Mutual was one of the best companies in the industry, offering superb training, strong business development programs, and excellent products and services.
Northwestern Mutual has had at least three major evolutions since I entered the business 30 years ago. My career has evolved from consultative insurance sales to the addition of a strong investment capability to now being primarily focused on the advisory model—fee-based financial planning and holistic, fiduciary-based financial guidance for our clients.
I currently wear two hats. After working closely with another advisor for a few years, we founded Resolute Wealth Partners in 2019. This is in line with Northwestern's focus on ensemble teams, where advisors with compatible business philosophies come together to share resources and build on each other's strengths, all with a client-oriented focus. It also offers benefits in terms of business continuity and succession planning.
My second role is having managerial responsibility for Northwestern Mutual's Greenwood Village office, overseeing things such as real estate, operations, staff, and training for an office with about 20 advisors. I am also frequently called in to offer case management support, primarily on the investment side.
Describe your overall vision and operating philosophy for your firm.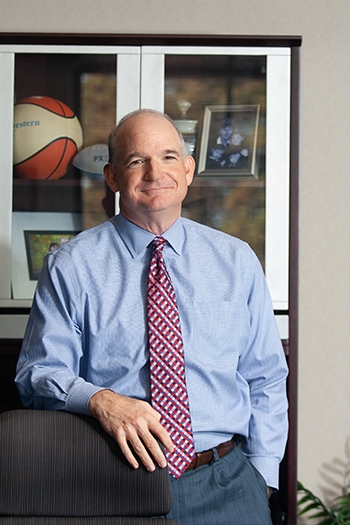 The way we articulate our firm's vision to clients is "Partnering with you to protect, grow, and enjoy what matters most." We want to make sure our clients' financial needs are met with care, expertise, and an understanding of their unique circumstances and individual goals.
Each word of that statement has meaning. We want to partner with clients who value our guidance highly. The language "protect and grow" reflects our emphasis on risk management through all areas of a financial plan, while seeking prudent opportunities for long-term asset growth with investments. I believe in a hybrid active/passive investment approach because it strives to take advantage of the benefits of each type of strategy.
The concept of "enjoying what matters most" speaks to our ability to help clients embrace a planning philosophy whereby they can have a strong level of confidence in their financial future, while addressing the personal goals that are most important to them. We want clients to view our efforts as transparent; highly collaborative; and delivered in a professional, confident, and straightforward fashion.
I chair our firm's strategic-planning team, which oversees the communication of key investment themes, asset-allocation concepts, implementation strategies, and portfolio performance. With my accounting background, we are well positioned to help clients in managing the impact of taxes on their wealth. We use our knowledge and experience to help clients protect their income and assets, prepare for retirement, and maximize wealth transfer to future generations and charitable organizations. One of my goals in establishing the firm was to make sure we could serve clients far into the future and to also build relationships with their children as they start considering their own finances. Infusing the firm with younger advisors was an important part of that vision.
What are some of the broad principles of your firm's investment philosophy?
Investment planning should be a natural and integrated extension of a client's financial plan, reflecting their goals and objectives. We believe in the concept of the efficient frontier. We start with risk tolerance and then seek to maximize the client's return for the appropriate amount of risk that they should be taking based on their proclivity for risk and their time horizon.
Each client's investment plan is tailored to their specific needs. A young couple's investment plan will likely look different from that of a couple facing retirement. For income planning in retirement, we use a time-weighted asset-allocation approach, where every retirement dollar has a time-specific job description. Different pools of dollars are assigned to different time frames, and every year they cascade forward one year as the client either gets closer to retirement or, if the client's in retirement, as they get closer to needing that money. Given our belief in holistic financial planning, the income-planning piece does not necessarily consist solely of what might be considered traditional investment classes. Insurance and guaranteed income products may play a role in helping to fund income needs.
"We want to partner with clients who will value our guidance highly."
We have access to a full universe of investment products and services. We focus our time on strategic planning, portfolio construction and allocations, and client service, and rely on third-party investment firms to manage at the fund level. Generally, we are compensated through our investment advisory fee.
I have a long history with actively managed investments. As I mentioned, I believe that there is a role for both active management and passive management—most of the time and concurrently. We generally use an active-passive blend, and most clients have both elements within their portfolios.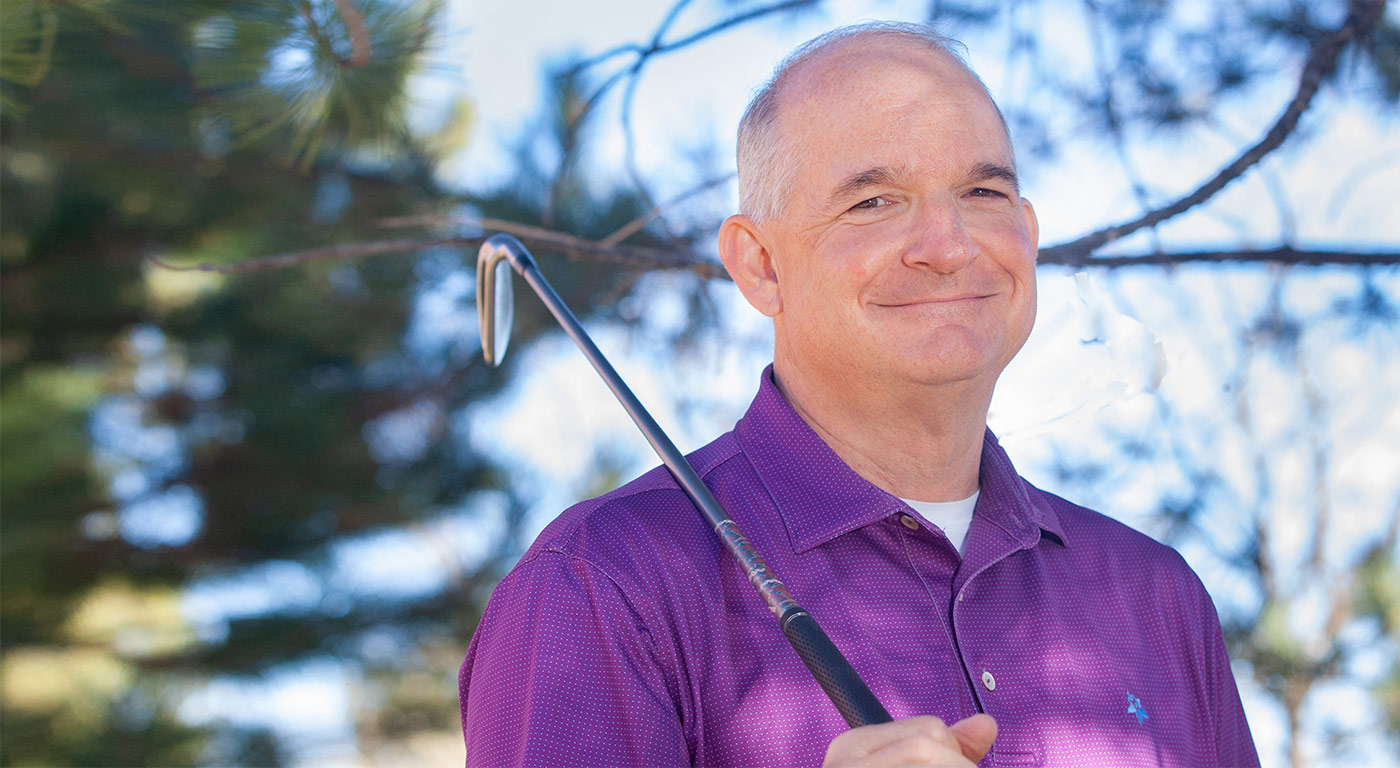 This can cut across different asset classes and is consistent with our views on strong risk management. We are constantly evaluating the blend, and we may make changes based on the current market environment. I also believe our time-weighted approach is a form of active management, due to its asset-allocation approach and the potential for varying levels of risk assumption in different time frames.
In terms of benefits, a passive approach can reduce client fees significantly. But, I think clients' financial futures are too important to entrust to a purely passive approach. I like to use the analogy with clients of a ship going through the North Atlantic to explain the benefits of active investment management. Most of the time, it's fine to have the ship on "cruise control." But, if there are icebergs, bad weather, or other unusual circumstances, I'm going to want the captain on the bridge and at the helm, providing hands-on control.
How would you hope a client would describe the experience of working with your firm?
I would hope that they would praise the depth of our relationship; the thoroughness of our planning process; and the fact that we present ideas in a clear, jargon-free fashion. I hope they would say that we execute our plans using world-class products, with very high standards of service. Our goal is for clients to consider us their most-valued professional advisor—and to trust our entire team to give them excellent guidance.

A financial-planning process grounded in 'vision, values, and goals'
Eric McGough, CLU, ChFC, RICP, is a wealth management advisor and co-founder of Resolute Wealth Partners, located in Greenwood Village, Colorado. Mr. McGough has three decades of experience in the financial-services industry. He dedicates his efforts to "providing fee-based planning and advisory services to executives, retirees, and high-net-worth individuals."
His firm follows a disciplined and holistic financial-planning process that is grounded in a client's "vision, values, and goals." This process, which consists of several broad steps, is communicated in the following fashion to clients:
Identify your vision and goals. First, we will make sure we understand what's important to you and your loved ones, where you are today and where you want to be in the future.
Think about a solution. Our team will analyze your financial situation and develop recommendations that can help you and your family achieve financial security. Together you and our team will decide which recommendations will work best for your lifestyle.
Implement your strategies. Together, we'll bring your financial plan to life with comprehensive financial products and quality solutions.
Review your plan to sustain results. Even small changes in your life can impact your financial plan. We'll meet with you regularly to help you adjust your plan as needed to stay on track. And although your financial strategy will be unique to you, we'll ensure that it's built on a solid foundation to help you protect against the unexpected, accumulate wealth, and preserve what you're working so hard to achieve.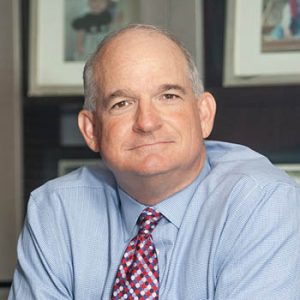 Eric McGough, CLU, ChFC, RICP, is a wealth management advisor and co-founder of Resolute Wealth Partners, located in Greenwood Village, Colorado. Mr. McGough has three decades of experience in the financial-services industry and has spent his career with Northwestern Mutual.
Mr. McGough was raised in a suburb of Denver. His father was a CPA with Arthur Anderson, later founding his own accounting firm, and his mother worked in the airline and oil industries. He says his family was very close and "took full advantage of the beautiful outdoors in the heart of the Rockies." He and his sister were competitive freestyle skiers during their school years.
Mr. McGough graduated from the University of Washington, majoring in business administration with an accounting concentration. He began his business career as an accountant in a hotel chain's corporate marketing group. While enjoying that position, he decided to "seek a more entrepreneurial opportunity," joining Northwestern Mutual. He says, "After a lot of research, I came to the belief that they were at the top of their industry."
In 2019, he and his partner founded Resolute Wealth Partners, which has two affiliate Northwestern Mutual partners, several financial advisors, and a robust support team. Mr. McGough has earned the professional designations of Certified Life Underwriter (CLU), Chartered Financial Consultant (ChFC), and Retirement Income Certified Professional (RICP). In addition to his management and advisory roles at Resolute Wealth Partners, Mr. McGough also manages the real estate, operations, staff, and training for Northwestern Mutual's Greenwood Village office.
Mr. McGough and his wife, who works part-time for his firm in a financial role, have two adult children. He is actively involved with his church and, in addition to several charitable efforts his firm supports, he says, "The Barnabas Fund has a special place in my heart." Mr. McGough and his wife enjoy golf and traveling. He says, "One of our goals is to play as many of the top-rated courses that we can in the U.S. and abroad."
Disclosure: Eric McGough uses Resolute Wealth Partners as a marketing name for doing business as a representative of Northwestern Mutual. Resolute Wealth Partners is not a registered investment advisor, broker-dealer, insurance agency, or federal savings bank. Northwestern Mutual is the marketing name for The Northwestern Mutual Life Insurance Company, Milwaukee, WI, (NM) (life and disability insurance, annuities, and life insurance with long-term care benefits) and its subsidiaries. Eric McGough is an insurance agent of NM; provides investment brokerage services as a registered representative of Northwestern Mutual Investment Services LLC, a subsidiary of NM, registered investment adviser, broker-dealer, and member FINRA and SIPC; and provides investment advisory services as an advisor of Northwestern Mutual Wealth Management Company, Milwaukee, WI, a subsidiary of NM and federal savings bank. This publication is not intended as legal or tax advice. Financial representatives do not give legal or tax advice. All investments carry some level of risk. No investment strategy can guarantee a profit or protect against a loss.
Certified Life Underwriter (CLU), Chartered Financial Consultant (ChFC), and Retirement Income Certified Professional (RICP) are registered trademarks of The American College.
Photography by Diane Huntress