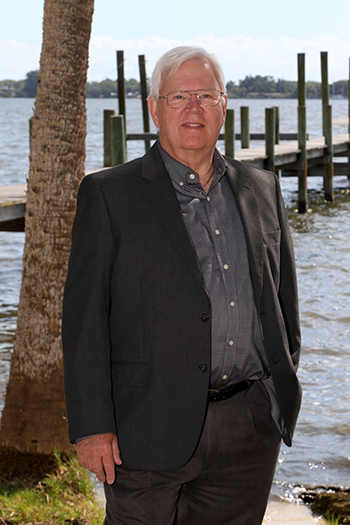 In 2006, I purchased a program that featured Ed Slott (an authority on tax and retirement planning), Harry Dent (a respected economist and author), and Bill Nelson (an insurance expert). Their primary message was about the benefits of converting traditional IRAs to Roth IRAs and how to employ an insurance program used by the wealthy to accumulate tax-free wealth. Using the basic tenets of this program, we then started to educate clients on ways they could better protect assets from taxes and create tax-free income.
A few years later, I heard about David McKnight and his process called "The Power of Zero." McKnight had created a presentation that helped us take people nearing retirement through an educational process driven by factors related to the U.S. government's increasing debt, the history of taxes, and creating tax-free accounts to protect clients from rising income taxes. He also highlighted a tax law passed by the government to tax Social Security.
We started to use McKnight's program and also became members of SOFA, the Society for Financial Awareness. SOFA is a nonprofit group that teamed up with McKnight to educate pre-retirees from primarily large corporations about the potential risks inherent in a changing economic, regulatory, and tax landscape. SOFA works with a large group of attorneys, CPAs, financial advisors, and other professionals across the country that have donated their time to educate people nearing retirement or in retirement.
Educating employees from these large corporations has become our passion and is the driving force of our team. We start by understanding the concerns and dreams and fears of each client. We want to know what they hope for in retirement and what they think they need to do to achieve their goals. We also want to know what they have done so far to meet these goals and objectives. We question the investments that they have presently and how they think they have done over time.
The next step examines important decisions about Medicare, Social Security, pension, and preparing for catastrophic events such as family health issues and premature death. By educating clients on the ramifications of each decision, we can help them increase income, reduce stress, reduce or even eliminate much of the taxes due, and set them on a path that will help them achieve their lifetime dreams.
Our process starts with having a data- and discovery-driven personal discussion with each client. We then can begin to look at the financial aspects of their investments and how they are situated in their retirement buckets. It's imperative in many cases to plan conversions to tax-free assets to mitigate possible future tax increases and other factors. This takes a holistic planning process that covers the full scope of a client's current and future financial needs
We focus on working with higher-net-worth individuals. We find that many of these people need a more comprehensive approach to their overall plan. We conduct an in-depth review of the following areas and others that may be appropriate to each client's specific situation:
Tax-deferred conversion and tax-free wealth-transfer strategies.
Strategies to reduce or eliminate the impact of provisional income taxation.
The need for more active portfolio management, using the expertise of third-party managers that rely on a rules-based, tactical approach to risk management.
Asset and creditor protection and other risk-management strategies.
Cash management and budgeting.
Legacy and estate planning.
Tax-efficient strategies across all elements of a financial plan.
We also discuss with clients a quarterly assessment of the following:
Changes in tax law.
Family changes/health concerns.
Planning for catastrophic illness.
Changes in government regulations that may impact client or family planning (such as the stretch IRA elimination).
Management of sequence-of-returns issues.
All of these educational and planning efforts feed into our goal of serving the needs of clients by providing a proactive approach to building and protecting assets.
Disclosure: Securities offered through J.W. Cole Financial Inc. (JWC), member FINRA/SIPC. Advisory services offered through J.W. Cole Advisors Inc. (JWCA). Financial Cornerstone Group and JWC/JWCA are unaffiliated entities. The information in this material is not intended as tax or legal advice. Please consult legal or tax professionals for specific information regarding your individual situation. The opinions expressed and material provided are for general information and should not be considered a solicitation for the purchase or sale of any security.
This article first published in Proactive Advisor Magazine on June 10, 2021, Volume 30, Issue 10.
Photography by Michael Howard (Cocoa Beach Photography)