Becoming a personal finance 'project manager' for clients
Becoming a personal finance 'project manager' for clients

Chip, talk about your early career experience.
My first career efforts involved a lot of different types of jobs, and I think that was a valuable experience in gaining exposure to many types of industries and professional fields. There was a unifying theme to what I was doing for several years after college, which involved entrepreneurial, project-management, and business-management skills, as well as working in several business startup situations. Once a project was completed or at least on the road to being successful, I tended to start looking for the next opportunity. I worked in either project management or sales for several national companies, school districts, universities, health-care organizations, and local companies around Kentucky. Several of my projects were related to the food and beverage industry, education, building materials, or the medical field.
What led you to become a financial advisor?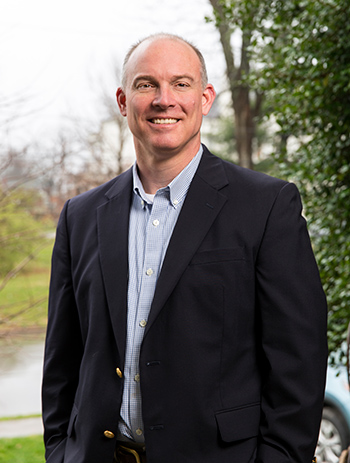 Through this work experience, my family background, and my education at the University of Kentucky, I have been exposed to many highly trained professionals across academia, science, engineering, and medicine. This inspired me to want to move on from my career in general project management to a career that involved deep professional expertise in a specialty field. I took a good amount of time considering several options and discussing it with friends and family. My wife was very supportive of a career change. As a highly-trained professional with a Ph.D. in neurobiology, she understood where my motivation was coming from.
I decided that the financial-services field would be a good fit with my interest in quantitative decision-making, financial reporting and management, the ability to work with professionals in other fields, and my training in project management. Developing sound financial, investment, and risk-management plans for individuals and families is, without a doubt, a form of project management that requires a disciplined approach to progressing toward a set of objectives. While this might be a lifelong journey for clients, that commitment to a disciplined process is a constant.
I was able to secure an interview with a well-known national firm and was hired as an associate financial advisor. I received excellent training and worked for an experienced advisor in a support role initially. This required becoming proficient in using planning software, doing research, and constructing financial plan options. I was extremely pleased with the depth of the training, took to it quickly, and was rapidly becoming an experienced professional and a financial advisor with my own client base. After about two and half years, I felt ready to strike out on my own, with that entrepreneurial spirit taking over again. I am grateful for the training and support I received in that position, but I am very happy to have made the decision to start my own firm.
What client segment does your firm focus on?
I work with clients from all walks of life, but our primary target is professionals from the medical and academic communities. These professionals have more distractions in their work life than ever, trying to stay on top of the latest developments in their field, navigating government and compliance regulations, and managing the constant flow of data and information. While they are a very intelligent group, they have little time to manage their personal finances with the care and due diligence that it should take.
They are also a good attitudinal fit. They are willing to put in the work with me to develop a sound financial plan. Because their work lives are so busy, they tend to stay very focused and efficient during the planning process. As professionals, they also tend to be open to financial guidance and education, respecting the fact that our firm is very knowledgeable and delivers highly professional services.
How do you position your services to this segment?
For these individuals and their families, we can provide a holistic approach to a full range of financial needs. We like to position ourselves as a personal financial CFO or personal financial project manager. Ideally, this would cover financial planning, cash-flow management, retirement planning, risk management, investment planning and implementation, and employee benefits planning and administration, if that is appropriate.
Workplace retirement benefits can be more complex for these individuals than other clients, and they can include options such as state pensions and ORP, 457(b), 401(k), and 403(b) plans, or some combination of these. We can provide the guidance necessary to make informed choices on many elements of these plans and the coordination of how they might fit into one's overall retirement-funding plan. Each plan usually has different options, investments, and implementation details, and we work with clients to evaluate how these benefits might best fit their specific financial and family situation, risk profile, and time line.
I also work extensively with 403(b) and other plan participants in another sense. My broker-dealer, Voya Financial Advisors, has a substantial presence in the area of workplace retirements benefits. In my role of representing their offerings, I work with human resource departments and the employees of public school systems, universities, colleges, and hospitals. During this process, I service existing relationships and also cultivate new relationships by introducing Voya's capabilities.
"We like to position ourselves as a personal financial CFO or personal financial project manager."
In all cases, the goal is to educate plan participants on their options and work toward increasing plan participation, if that is appropriate for the individual plan participant. As I get to know the needs of the participant and they come to understand the other services I can provide, this might turn into a full financial-planning relationship with the plan participant and his or her spouse.
Depending on the procedures in place for a specific educational or medical organization, I reach out and meet plan participants in several different ways: through educational seminars to large groups, one-on-one scheduled consultations or Q & A sessions, staff meetings, or through benefits fairs. If they would like to discuss a full financial-planning relationship, that might occur in the school, at their home, or at a conference facility that is convenient for both of us.
I employ a proven financial-planning process and incorporate sophisticated planning software within the process. In essence, we deeply explore life and financial goals with a client, identify a 360-degree view of their financial-planning needs, and then work closely with the client to define goals-based objectives and an implementation plan.
How do you approach investment planning for clients?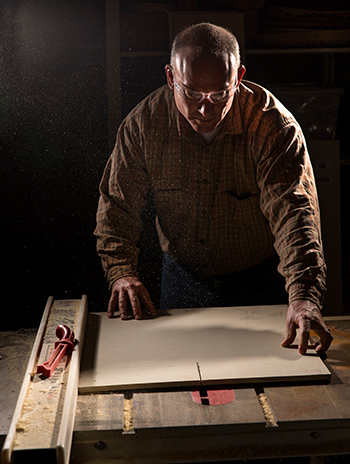 I believe that investment clients should have an investment policy statement (IPS). This can specify the investor's goals, priorities, and investment preferences, as well as address their long-term investment objectives, risk profile, and time horizon. It might also include further detail on asset-allocation priorities and the types of investment vehicles or strategies that might be used.
In terms of investment planning implementation, that is obviously highly dependent on what is outlined in the specific IPS for any client. In general terms, when a client is close to or in retirement, or very risk averse, I will tend to recommend investment strategies that use risk-managed strategies, employing the services of a third-party manager. I believe it can be smart to leverage technology and quantitative, rules-based strategies to seek to mitigate risk in down markets and have a goal of growing assets in favorable market conditions. We can attempt to do that through different aspects of asset allocation, diversification, and the specific types of strategies that we recommend for a client's objectives.
For clients who have a more aggressive outlook on risk and longer time horizons, their investment policy statement might look very different from what I just described. The key point about my broad investment philosophy is that I do not take a hard and fast position on "what works best" in a general sense and then try to force that into a client's asset allocation.
I don't really think in terms of active versus passive as a philosophy; my philosophy is simply to help clients construct an investment plan that will appropriately attempt to meet their long-term goals. There are many investment vehicles, strategies, and insurance products that can be used at any given point in time—my role is to help clients make informed choices as we develop the investment plan. We also want to have the flexibility in an investment plan to make adjustments when a client has major changes in life circumstances. This type of goals-based investment approach matches up well with my goal to be a client's personal project manager when it comes to their finances, helping them to determine the resources and implementation plan to meet their objectives in an efficient and effective manner.

Managing client relationships with a focus on efficiency
Chip Hill, founder of Chill Financial Group in Lexington, Kentucky, has a practice focus on serving the financial-planning needs of professionals in the medical and academic communities. He says these are "very busy people who appreciate working with a financial professional in an efficient and productive manner." He takes a "project management approach" in working with his clients that includes the following steps:
Implementing a policy of transparency on fee and services disclosures at the start of the relationship.
Conducting a comprehensive and efficient onboarding process.
Identifying client resources and building out timetables for plan implementation.
Prioritizing client objectives, working systematically in addressing these needs.
Using time-saving technology for financial planning, client reporting, and communications.
Offering clients the option of conducting meetings "virtually."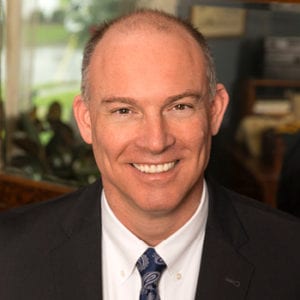 Chip Hill is the founder of Chill Financial Group, which provides resources and guidance to clients wanting to "work toward achieving a greater sense of financial security." He says he started Chill Financial Group "to share the diverse experience and knowledge" he has acquired as a financial advisor and project manager.
Born in Louisville, Kentucky, Mr. Hill was raised in a family of educators; his mother and father were both teachers for many years. A graduate of the University of Kentucky, where he earned a bachelor's degree in history, he says he enjoyed taking several courses in math, science technology, and medical history.
Before starting full time as a financial advisor, Mr. Hill worked in project management and sales for several national companies, school districts, universities, health-care organizations, and local companies. He says he brought an entrepreneurial approach to these positions and took great satisfaction in "helping several new enterprises get off the ground." He was certified then as a Project Management Professional (PMP), has earned the Accredited Asset Management Specialist (AAMS) designation, and earned his teaching certificate before his previous tenure as a middle school teacher. Mr. Hill's varied background helps his financial advisory practice focus on individuals and families involved in secondary education, higher education, and health care.
Mr. Hill enjoys sports, camping, and hiking with his wife and three children. When not at work or in the outdoors with his family, he says you will usually find him renovating their early-1900s home in Lexington, building cabinets and furniture, and doing other projects. One the family's goals, he says, is to tour the U.S. in an RV, visiting U.S. national parks.
Disclosure: Investment advisor representative and registered representative of, and securities and investment advisory services offered through, Voya Financial Advisors, Inc. (member SIPC). Chill Financial Group is not a subsidiary of nor controlled by Voya Financial Advisors. (35271618_IAR_0420D)
Post-publication note: As of this update (Apr. 9, 2020), Mr. Hill is registered with TIAA-CREF Individual & Institutional Services LLC.
Photography by Chris Cone